Platters & Boards Cookbook
OUT NOW!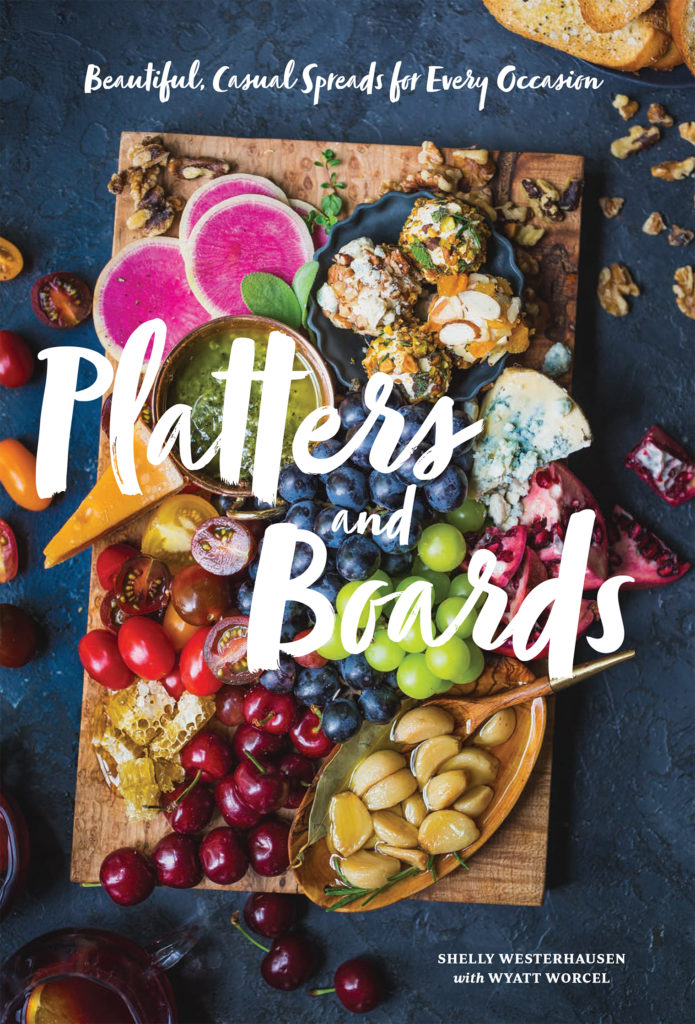 PIN IT
What is Platters & Boards Cookbook About?
I'll start off by sharing the "official" description that you'll find when looking this book up on Amazon and other shop's sites:
This visual cornucopia of a cookbook is the guide to entertaining with effortless style. Celebrated author and food blogger Shelly Westerhausen shares the secrets to creating casually chic spreads anyone can make and everyone will enjoy (and envy). Organized by time of day, 40 contemporary arrangements are presented with gorgeous photography, easy-to-prepare recipes, suggested meat and drink pairings, and notes on preparation and presentation. Helpful advice includes tips on portioning, picking surfaces and vessels, pairing complementary textures and flavors, plus a handy chart featuring board suggestions for a variety of occasions (from holiday parties to baby showers). Platters and Boards is an inspiring housewarming or hostess gift and resource for throwing unforgettable get-togethers.
When I'm explaining it in person, I like to tell them that it has 40 spreads (which are themes and food grouping ideas for your event) and each spread has a recipe (examples include Quick-Rose Pickled Grapes, Triple Cheese Truffle Oil Fondue, Fall Harvest Focaccia, Whipped Feta with Black Sesame Seeds, etc) along with a drink pairing and meat suggestion. So really, when you think of it as the spread being a recipe (because there are food suggestions and instructions) along with some drink recipes supplied, this book is crammed with well over 100 recipes in addition to all sorts of pairing suggestions, presentation tips, and instructions on how to scale your spreads for any size group. Also, I see you out there introverts, this cookbook is certainly an entertaining book but there are also quite a few spreads that focus on feeding smaller groups and couples.
Vegetarian 'Ventures | Platters & Boards from Anna Powell Teeter on Vimeo.
Where can I purchase it?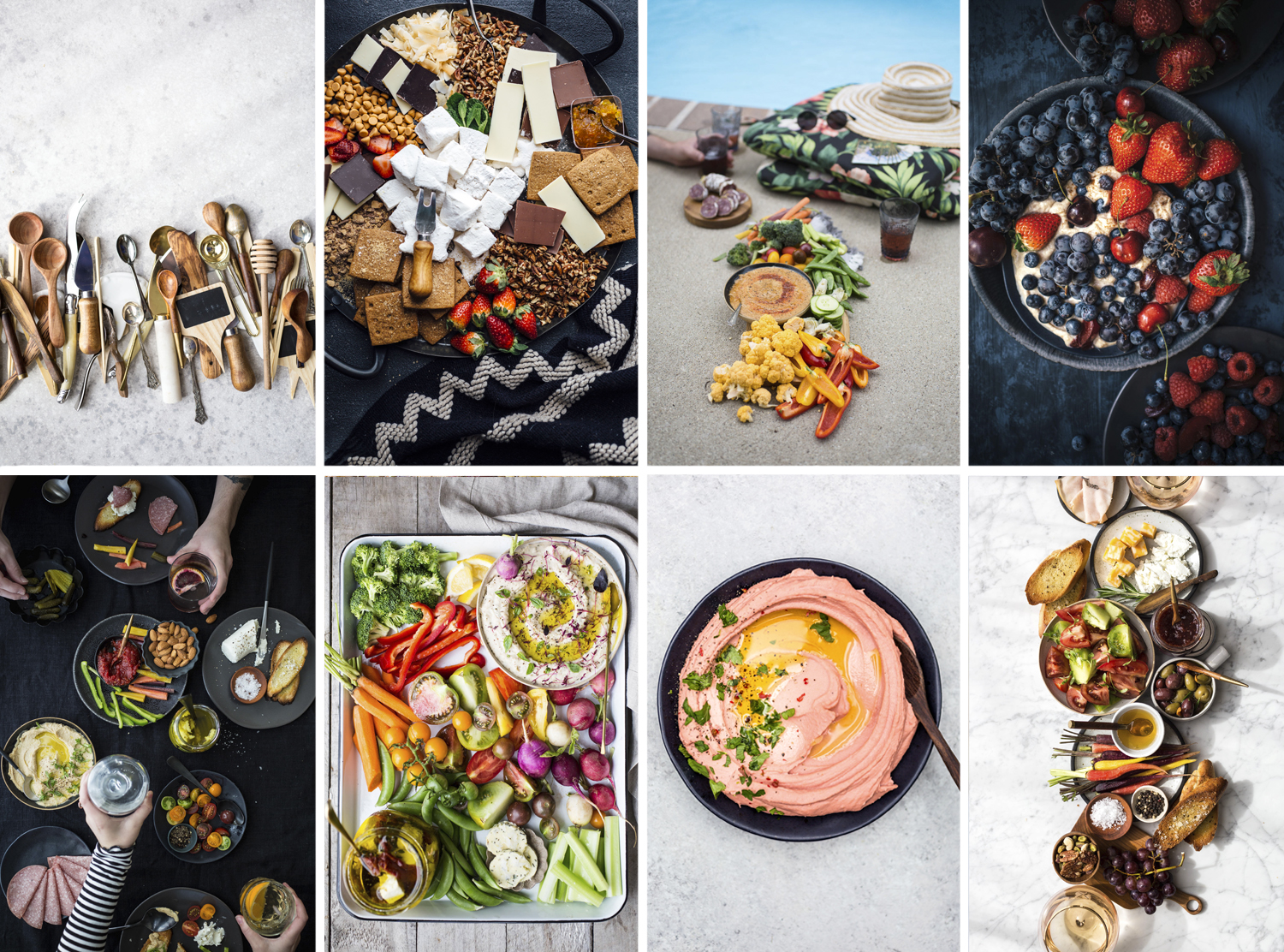 PIN IT