In a hurry? Click here to JUMP TO RECIPE!
This Blueberry Lemon Pie recipe has a flaky crust and juicy filling perfect for a summer treat when blueberries are in abundance.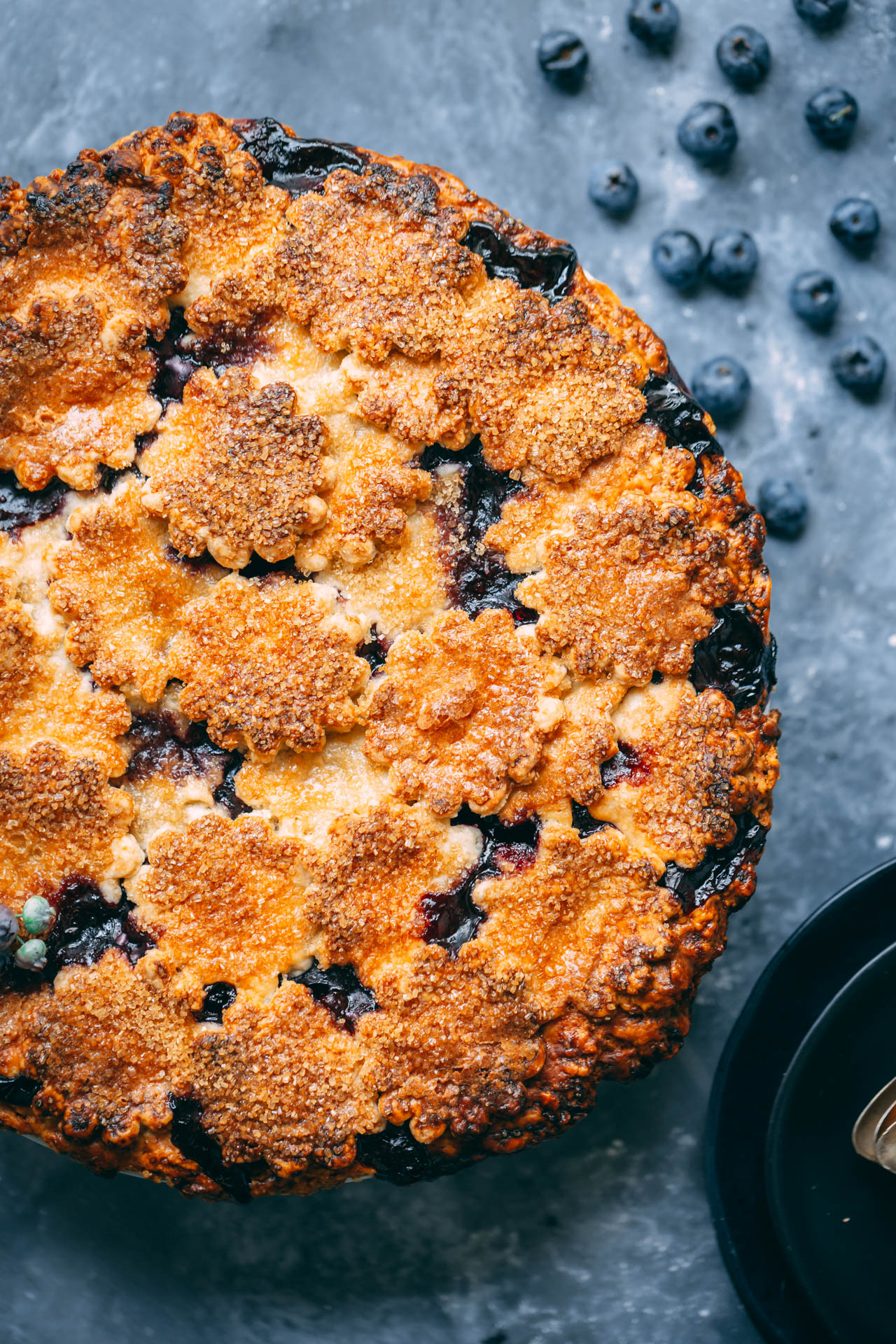 As I'm sure you can tell by the recipes I've shared over the last few months, I usually shy away from anything too labor intensive. And to me, pie has always been at the top of the list when it comes to time consuming and finicky recipes. If I had my way, I'd just make cakes and quick breads for all special occasions but pie is Wyatt's favorite so I've come back to trying to master it time and time again. I'm inpatient but persistent which is why I gave this pie making thing another go a few weeks ago after swearing it off last January when I made two ugggggly looking things for Wyatt's birthday. I think my biggest issue, as a bit of a perfectionist, is that I'd spend hours in the kitchen working on a pie and it would come out of the oven so imperfect – the crust would shrink or there would be fruit oozing out of the seams. All the work and it's not perfect? What's the point.