This Roasted Cauliflower & Dates Couscous Salad with Creamy Tahini is a great vegetarian side dish or easy lunch for any season.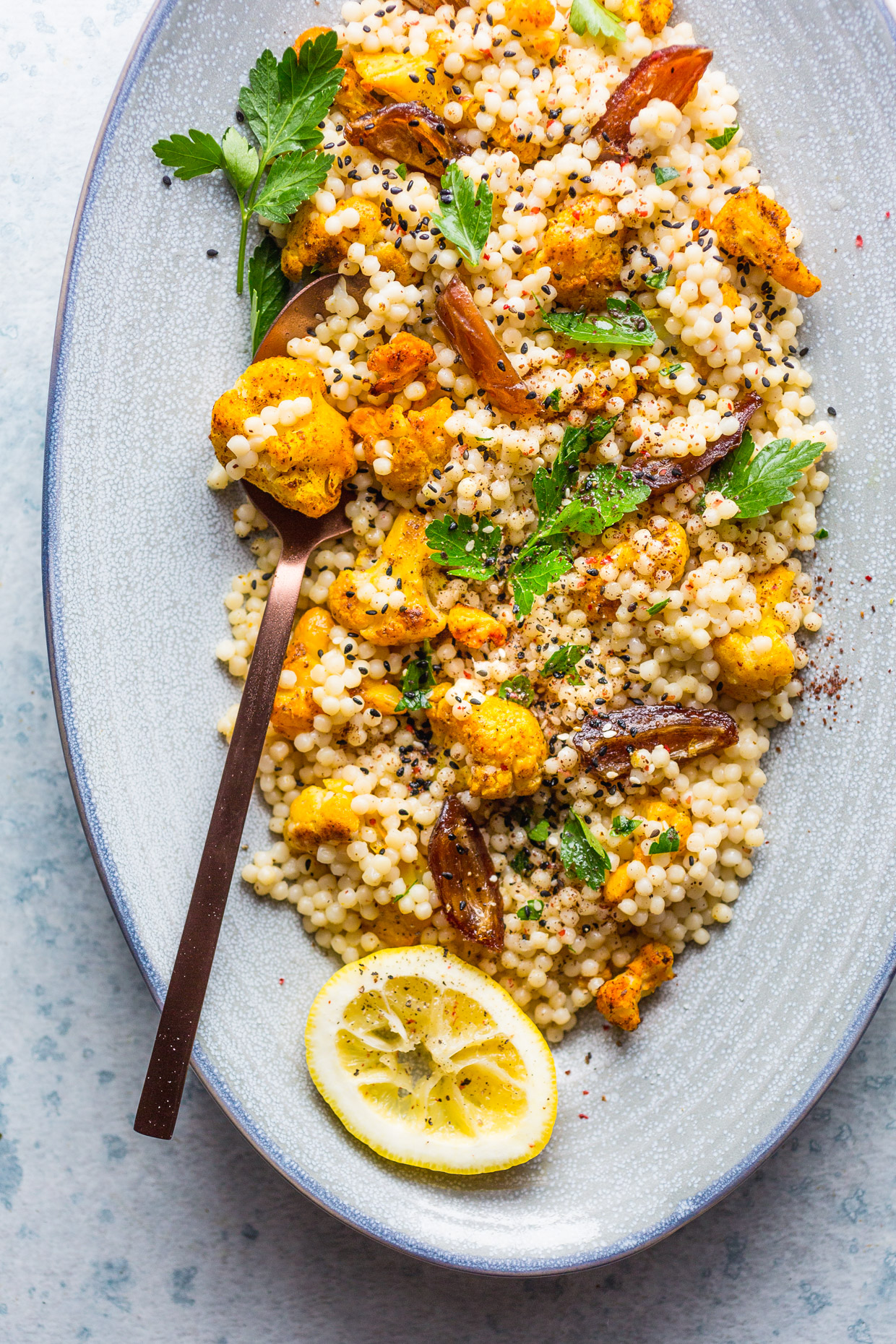 Well well well – what do we have here? Is this a new recipe post? A post about more than just my new book and busy busy life? Wow – just like the old days! ; ) But first, I'm going to talk about my busy life and book because that is just where my head-space has been lately. ha!
How have you been? I've been feeling a little scattered lately but finally feel like I can let out a big sigh of relief. Platters & Boards finally came out at the end of last month and then I had my local launch party for it this past Friday at Cardinal Spirits here in Bloomington, Indiana. It was a really great time – some of my family came down for it and a bunch of people showed up and I made a giant table full of food and we drank fancy cocktails and talked about the book. It was a really really good time.