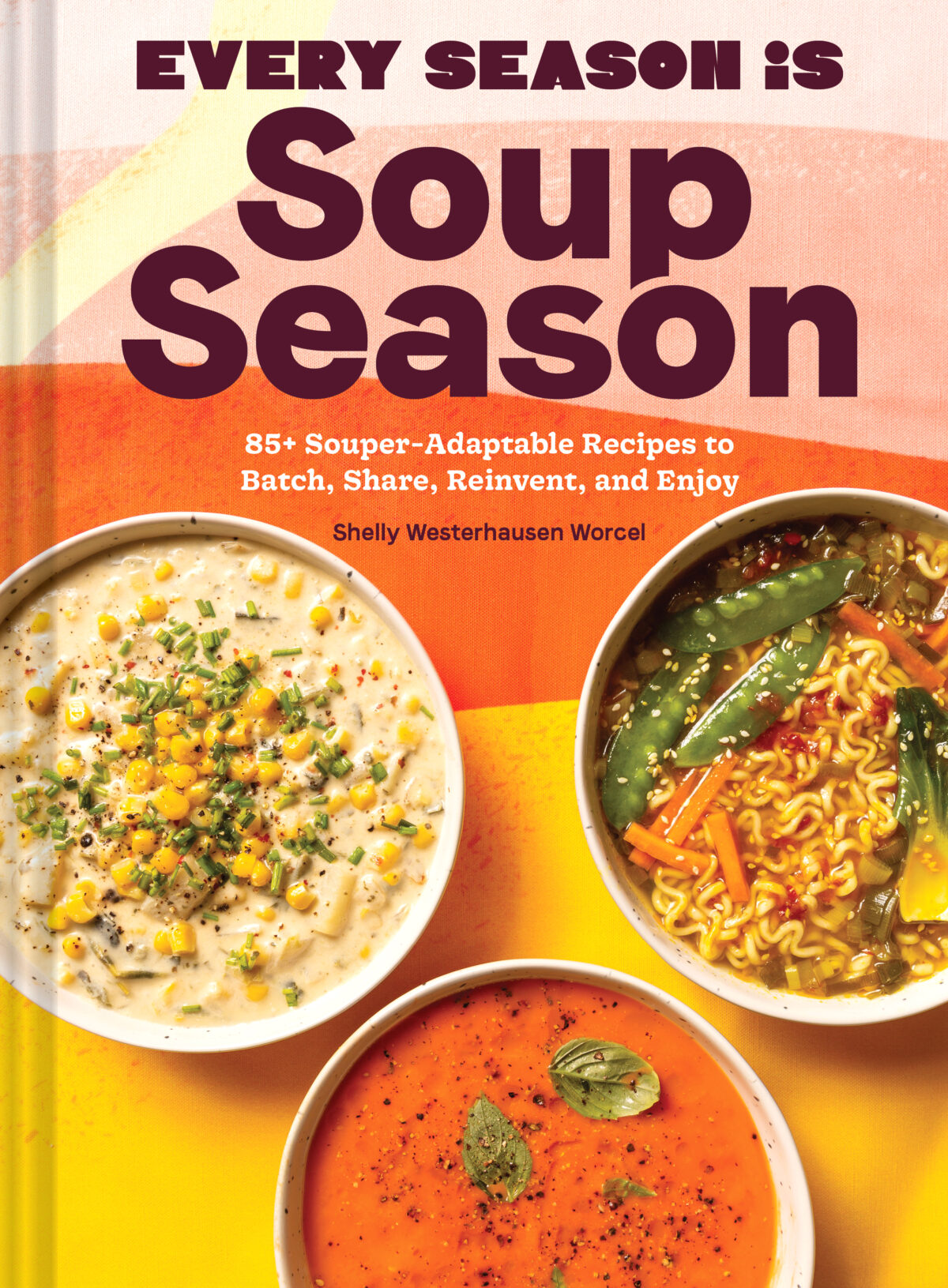 ANNOUNCING MY NEWEST COOKBOOK: EVERY SEASON IS SOUP SEASON!
My newest cookbook, Every Season is Soup Season, comes out on September 19th and is available for pre-order NOW!!!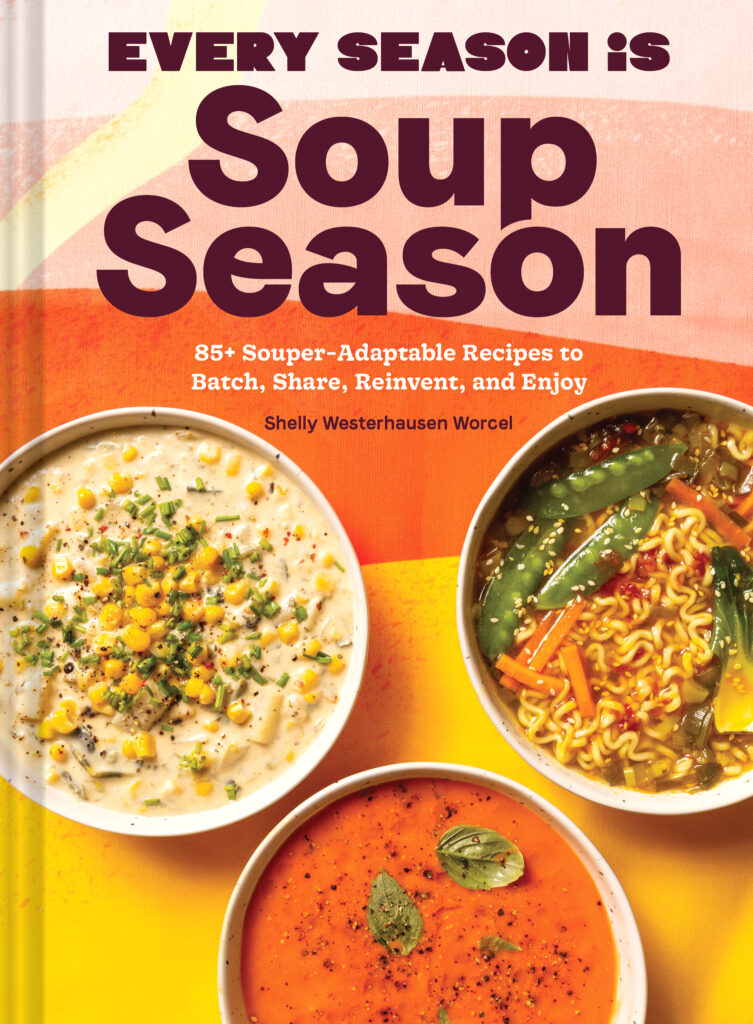 I am beyond excited to announce that my newest cookbook is finally up for pre-order! I've been working on this book for the past two+ years and it's so exciting to know that you all will be able to get your hands on it in just a few months!
When I first started this book project, I thought I was going to create a comprehensive book about soups. It didn't take long of asking friends and family about their favorite soup recipes to discover soup is an incredibly personal and often times an emotional food that is as much attached to comforting memories as it is to the soup's flavor. This made me quickly realize that it would be impossible to try to improve on these nostalgic recipes (although you will find a few familiar soup recipes in here like Broccoli Cheddar and Corn Chowder) and instead focus on a fresh take on soups for this book. For me, a fresh take meant three things; first, I wanted to include recipes that felt familiar enough that you'd crave them just by looking at the photo but also felt new enough that you wanted to try these instead of turning to your usual soup recipes. Secondly, I wanted to bring soup out of just the cold months they are associated with and showcase recipes that can be enjoyed all year long. This meant incorporating a healthy mix of cold, warm, rich, light, creamy, filling, and chunky soups to fit any time of year. Lastly, I wanted to showcase that soups can tick an array of boxes: economical and comforting but also luxurious and modern, a light start to a meal or a hearty entree centerpiece, a humble weeknight meal or a dinner party dessert. We've got a little bit of everything in this book for everyone and every occasion!
Oh and did I mention each soup recipe comes with suggestions on how to re-purpose the leftovers to enjoy for days to come? I give quick tips on how to jazz up your leftover soup by adding in greens, grains, sauces, and toppings and then I also give more in-depth re-purpose recipes that create completely new meals out of your leftover soup (think mac and cheese, frittatas, empanadas, lettuce wraps, etc)! Each soup recipe also comes with suggestions on how to make on the stove, in an Instapot, or in a slow cooker. And last but not least, there is an entire chapter on breads and salads to fill out your soup meal.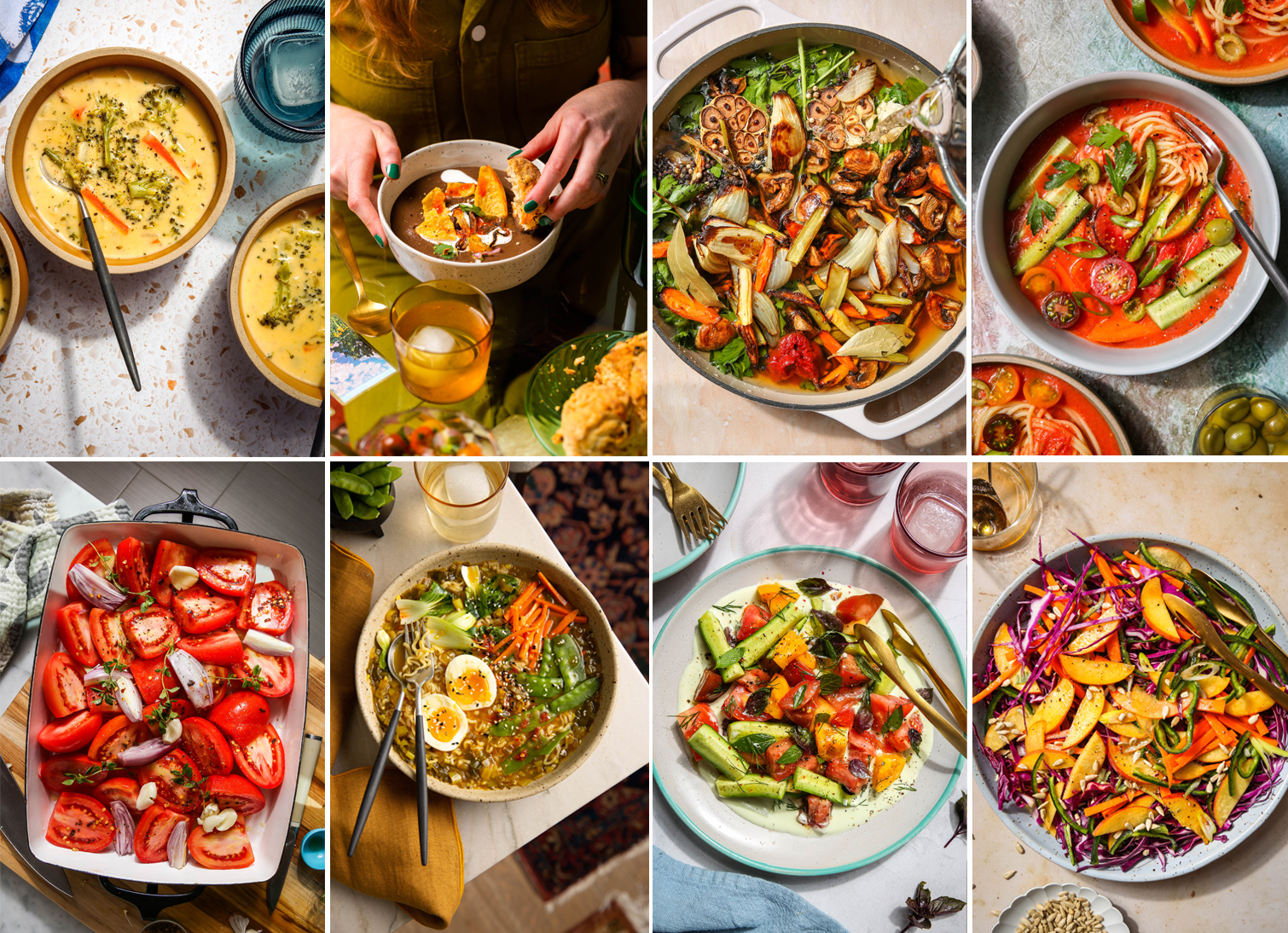 WHERE CAN I PRE-ORDER IT?
United States:
International Accounts:
WHY PRE-ORDER?
All this is to say that I think you are going to LOVE Every Season is Soup Season and I'd truly appreciate it if you would consider pre-ordering a copy! The book comes out September 19th but pre-ordering a copy is really important for authors as it allows our publishers to see what the demand is for the book (in case they need to make more) and gives them some numbers to use when pitching it to press outlets.
Also, did I mention that this comes out right when the weather starts to turn chilly for most of the US so it'll be the perfect inspiration for all of your fall cooking!?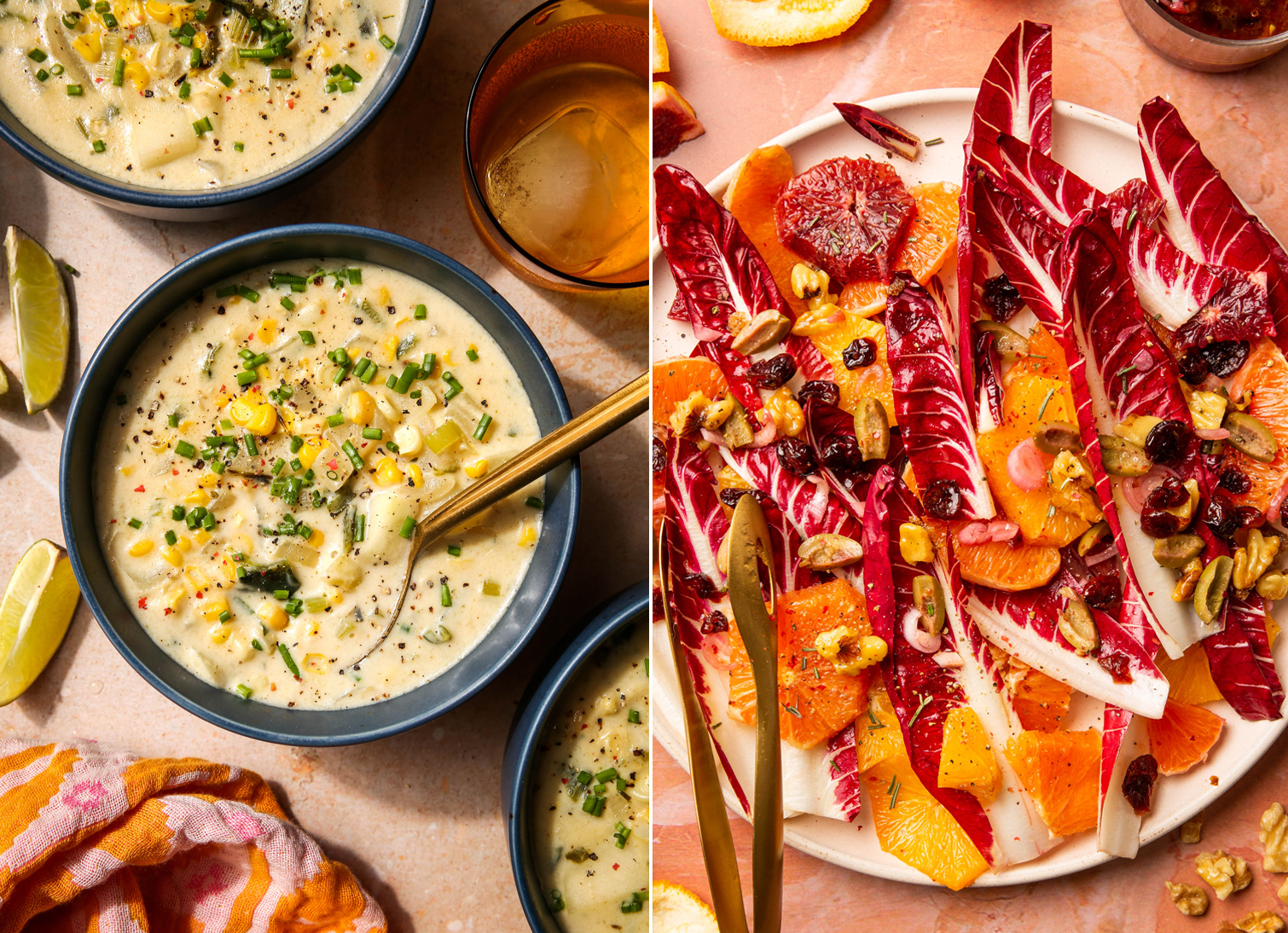 About Every Season Is Soup Season
You heard my perspective on the book above but if that wasn't enough to persuade you to pre-order, continue reading for more details from my publisher on what you can expect from Every Season Is Soup Season:
Every day is a good day for soup! From broths and gazpachos to chowders and chilis, this flexible cookbook is overflowing with scrumptious soups for every season. These simple base recipes for healthy, yummy soups are easy to prepare and so satisfying. And the best part? You can riff on them endlessly with toppings and fixings—add mini meatballs, grilled cheese croutons, or a handful of grains. Or transform yesterday's soup into an entirely new dish: Carrot-Orange-Ginger Soup becomes a savory breakfast oatmeal; leftover Tomato-Watermelon Gazpacho makes a pitcher of Bloody Marias; French Onion Soup is reinvented as a bubbling, golden strata!
Soup lovers, healthy eaters, and busy parents and professionals will love these veggie-forward recipes that never get old and make weeknight cooking a breeze. Tips for batching and freezing soups and instructions for using an Instant Pot or a slow cooker ensure stress-free meals, with less time in the kitchen and more time at the table. With gorgeous photography and a bonus section on soup accompaniments (think breads, salads, and slaws), Every Season IsSoup Season is a one-stop-shop cookbook. Everyday soups have never been so simple—or so incredibly delicious.
MORE TASTY RECIPES FROM BELOVED AUTHOR: Shelly Westerhausen Worcel, author of the bestselling book Platters and Boards and companion volume Tables and Spreads, delivers another dynamite, trend-forward package full of stunning photography and accessible recipes. Her soups are downright delicious, and her ideas for reinventing them couldn't be more creative. Feast your eyes on the gorgeous photography, then fill your belly with a bowlful of tasty soup!

GREAT VALUE: With easy base recipes and tons of ideas for customizing a bowl of soup, dressing up leftovers, and repurposing them into an altogether new dish, this book is an arsenal of soup know-how and offers great value for the price. More than 85 recipes + 100 photos = tons of excellent content!
ACCESSIBLE, VEG-FORWARD RECIPES: More and more people are looking for ways to eat healthier and sneak more plants into their diet. This book offers a trove of vegetable-forward and plant-based recipes that work for all diets and are easy to adapt for omnivores. Instructions for using the Instant Pot, slow cooker, and stovetop make these recipes approachable for cooks of all levels.
REAL-LIFE COOKING: Soup and one pot meals are the best—they're simple and inexpensive to make yet filling and comforting to eat. They also make great leftovers. This book is the perfect self-buy or gift for the cook in your life. It's certain to end up soup-stained with dogeared pages from years of love and use.
Perfect for:
Soup-lovers and followers of #Souptember
Home cooks of all levels
Busy professionals who enjoy leftovers for lunch
Busy parents who need easy-to-customize meals
Gift-givers looking for a lovely holiday or housewarming present or anytime gift for foodies