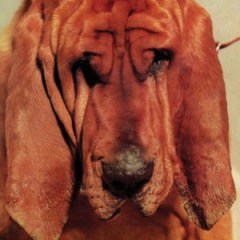 2011 Wrap Up
I don't do this very often but I'm going to make this post be about my life instead of food (don't worry. I'm not turning this into a vanity blog on you; just have some end of the year things I'd like to discuss).
First, I know I talk about food a lot (well…this is a food blog) but my first passion is actually music and I feel alittle ridiculous not posting about my 'Top Albums of 2011' because everyone does it and I swear I have an opinion too! Anyways, I am no music expert of any kind and am not going to try to show off so I'll keep it short to a top 5 (and then add a bunch of honorable mentions). Also, I should mention that my criteria for a music list is based off no musical competence what-so-ever and I base my list off of how much I listened to these albums (this is a PERSONAL list after all), how they influenced my year, and overall general enjoyment of them.
Honorable Mentions: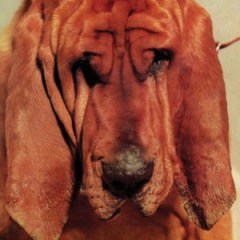 Ty Segall- Goodbye Bread (Drag City)
To be honest, this probably wouldn't be on my list if it wasn't for the fact that it's Ty Segall. This album didn't catch me the way that 'Melted' managed to but it's still a great album and did slowly grow on me. Ty Segall is one of my all time favorite artists so I am going to give him a break with this album since he manages to put out music a couple times a year anyways so I'm sure he'll redeem himself soon enough. Plus, I do have to give him credit for trying to go in a different (softer) direction than much of his previous music so I guess at least he is expanding, right? Sure.
Jacuzzi Boys- Glazin' (Hardly Art)
This album probably should have made the cut because of how much I managed to listen to it this year. It's poppier than their previous album which is often times bad (for sure since my boyfriend tends to play albums into the ground) but it never got on my nerves and I still manage to find it catchy after the 100th listen.
Mikal Cronin- S/T (Trouble in Mind)
Wow, I am so predictable. I've managed to make all of my 'Honorable Mentions' part of the same genre. I promise I'll try to expand on my actual list (oh yeah..I should probably get to the ACTUAL list here eventually). Anyways, my love for Mikal Cronin was discovered because of Ty Segall…Ty produced this album, Mikal produced the Ty album mentioned above. They are both great musicians and although my loyalty lies with Ty Segall…this album was much better than 'Goodbye Bread'. This album was actually just a really great album and I'm going to leave it at that.
Now, for the list.
5. Kurt Vile- Smoke Ring For My Halo (Matador)
Can't say that this album is perfect for every mood but when in the right mind set, this album is phenomenal. He's just a really great songwriter and this album got me. I didn't have any experience with Kurt Vile before this album so I do have to admit that I came into it not knowing what to expect but it was far better than I could ever imagine. It's not even my "type" of music but it's great for what it is. Yup, that's all I'm gonna say about that.
4. Bon Iver- S/T (Jagjaguwar)
So the honest truth with this album is that I've probably only heard it all the way through 2 or 3 times. I can't say he is my "cup of tea" (not that he's bad or anything) but it's on my top list because of the influence it's had over my year. Because he's an artist of ours at work, it's been amusing to see the excitement of other employees as he has been succeeding and it's been fun to see him explode as an artist over this past year. Being the distributor of this album, I've probably have seen this cover everyday for the past six months and this is the album that has made work crazy (at times and in a good way) and it's just an overall great feeling to be proud of being part of this artist's career. Sorry, I'm done being sappy…I just honestly really love my job and am very happy for all the good this album did for the great people I work with.
3. Yuck- S/T (Fat Possum)
I feel a little embarrassed putting this album on my list but I'd be in denial if I didn't. My first encounter with this band was back in March at SXSW and they put on one of the worst shows I have ever witnessed (and I've seen ALOT of music). They were too pretentious to even be in Texas (let alone on stage in front of a bunch of Americans) and yet they literally fell apart halfway through their set and just ended. It was God awful. Anyways, this album came out a few months later and I listened to the whole album at work (without realizing it was them) and loved it. It's raw (but not disastrous) and catchy and simple. It's such a shame that they can't seem to get their live performance together or they could probably blow some people out of the water.
2. Tennis- Cape Dory (Fat Possum)
This album is the girl side of me coming out but damn, I am in love with Tennis. The girl has a beautiful voice, the music is feel-good, and the story behind the band is oh so romantic. SUPPOSEDLY, this band is a couple that knew nothing about music and gave up everything to travel down the East coast by boat. Along their journey, they managed to make this album. Ideal life? I'd say so.
1. JEFF The Brotherhood- We Are the Champions
I first heard of this brother duo a couple years ago because we distribute a 7 inch of theirs at work but I didn't really think much of them. It was not until I saw them (coincidentally, at the same showcase as Yuck) at SXSW that I fell in love. I have yet to find someone who doesn't like this album. I work (and I mean this in a nice way) with 3 big headed (when it comes to music) musicians and to find something that we all agree on is VERY VERY rare (according to my metal loving boss, my music is too girly and boring) but we all sing along to this one.
Phew, done. Well I was also hoping to post about my winter picnic the other day but this post has been long enough so perhaps another time. I do want to make a quick New Year Resolution list…nothing too personal or anything. My Music Business professor claims that people are 80 percent more likely to follow through with things if they write them down so if I publish my list on the internet then that has to raise it to at least 88 percent, right? Maybe? No?
1. Polish my Photoshop skills
2. Expand my photography skills
3. Figure out what I'm going to do with my life (stay in Bloomington? Move? Move where? Get a job where?- Luckily and not luckily, this will have to be figured out regardless of if I'm ready come May)
4. Take Arizona road trip
5. Adopt a puppy!
6. Visit Farm Sanctuary
7. Keep up with my blog
7 is already too many so we will end it there.