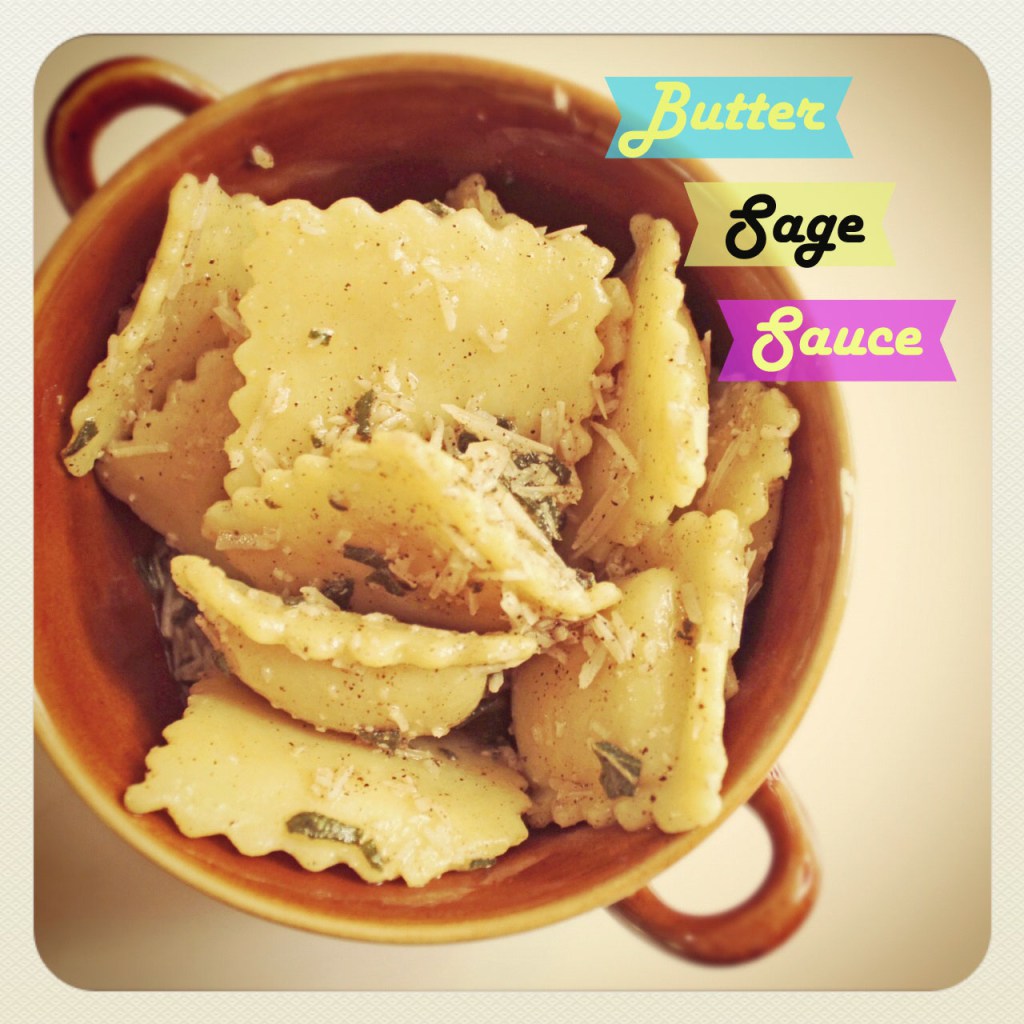 Simple Butter Sage Sauce
Sorry for my site being down all day but I hope it gave you a chance to check out what this new "policy" could mean for the internet and how it could affect us bloggers personally. If you missed it, here is a link to learn more about the SOPA Strike.
On a happier note, there are lots of changes going on around the site these days! New layout, color schemes, and picture links. I've only started to scratch the surface with what I'd like to accomplish so here are some future goals for the site:
updated header
new background
picture category links
a 'links' page
and many many more aesthetically pleasing tweaks!
I must say, I started this…renovation (if you will) at a bad time for school is back in session (last semester ever, wooohooo!) and I just got promoted at label (also WOOOHOO) so I am becoming busy busy busy again but I am hoping this will be a great creative outlet to come home to in the evenings.
As for food, I have something very very simple for you today! It's just a quick three ingredient sauce that can be lathered on anything (and everything). I have the sauce pictures (below) with some butternut squash ravioli but feel free to pair this guy with vegetables or any pasta or whatever you can get your hands on. The earthy flavor of the sage really complements sweet well so I'd recommend pairing it with some sort of winter squash or sweet potatoes (although what does my word mean? Go experiment!)
Simple Buttered Sage Sauce
4 Tablespoons butter
6 sage leaves, chopped
half of a lemon, squeezed
Add butter to a small saucepan and heat over medium-low heat. Stir continuously until all the butter has melted and has turned slightly brown. Once browned, remove from heat and immediatel add the sage leaves. Wait for the temperature to cool (or else the acidity of the lemon will make the butter sizzle and you could burn yourself! My boyfriend discovered this first hand…no good, you dufus!). Then add the lemon juice and turn the mixture until everything is well combined.
Pour over everything. Then eat everything you've lathered it with.
Perfect. Amazing, Beautiful. Am I right?