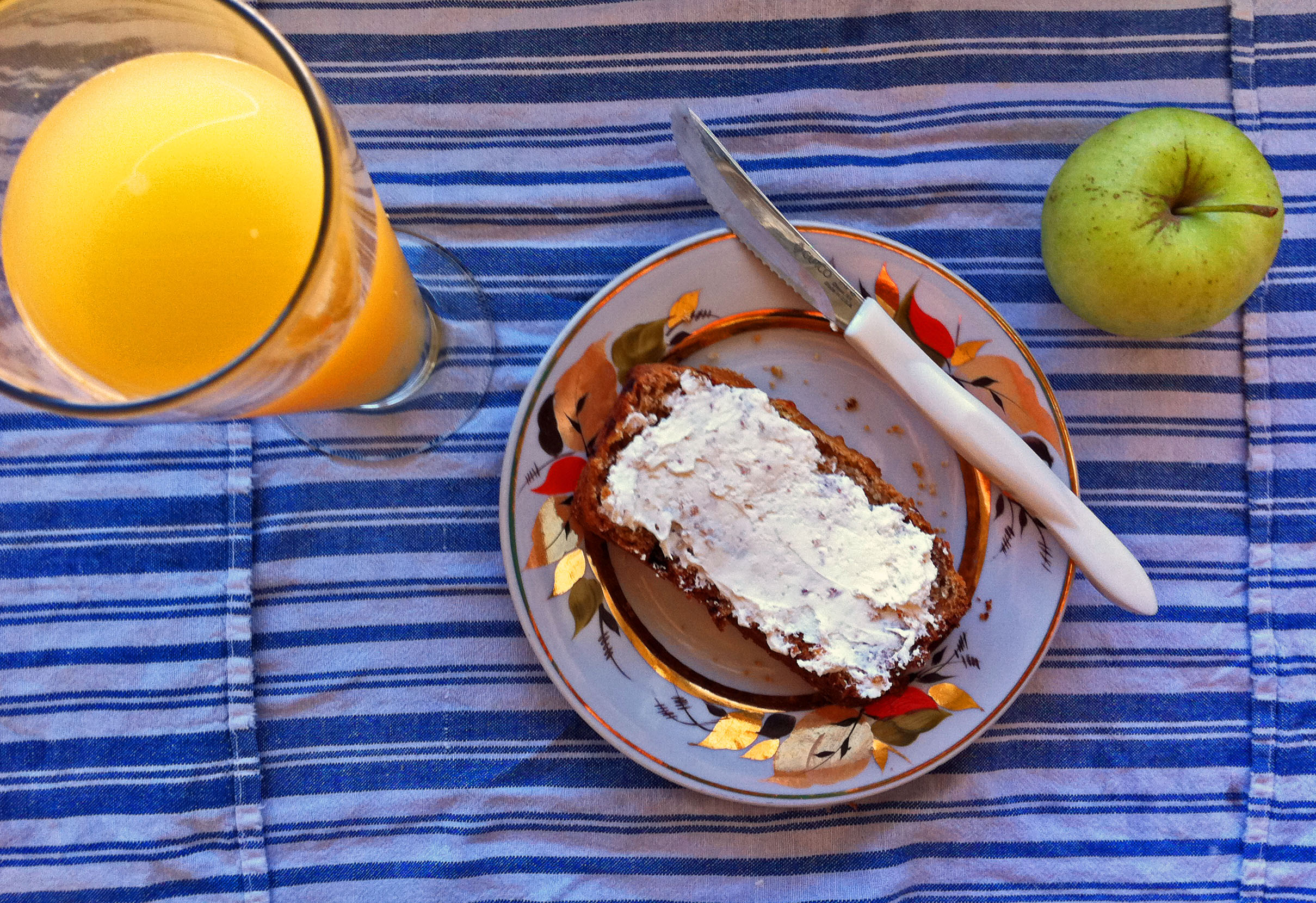 Apple recipe # 2. Maybe I should make a whole theme countdown or something. You know…10 days of apple recipes or something. I don't know. You're right, that's lame.
Anyways, so I went apple picking with some friends this weekend and took some pictures (which, of course, I'm gonna post on here! Why not?). It was a beautiful sweatshirt weather day with a blue sky and crispy breezes. The six of us (two of my roomates and three of my guy friends) piled into Wyatt's car and off we went! To an apple wonderland that was about 25 miles away. If it hadn't been for this apple oasis, this town would have been a tragic site with even the Goodwill being a disappointment.
But none-the-less the apple orchard was called Apple Acres and they had cidar and apple butter and caramel and apples galore!
Rows and rows of apple trees!
Ella searching for the perfect apple
Billy and Kurdus doin' their pickin'
All the while…Abby was sleeping in the field next door
All in All…left with a pretty hefty load of goods!
Sooooooo…after a ridicoulsy long picture story, I have a recipe for you! It's sooooo yummy! For one, it's homemade bread which can never be bad and for two, it's like the easiest homemade bread ever. No bread makers. No yeast so no waiting around for an extra hour for it to rise. Just mix the ingredients and stick it in the oven. Done. Eat. Repeat with another batch (not really…but you could because it's that good).
Oh and eat it with some cream cheese on top because it's sooooooooo perfect this way. Yup.
Apple Swiss Bread
1 stick  butter, softened
1/3 cup sugar
1/3 cup honey
2 large eggs
1 cup whole-wheat flour
1 cup all-purpose flour
1 teaspoon baking powder
1/2 teaspoon baking soda
1/2 teaspoon salt
2 apples, grated
2/3 cup grated Swiss cheese
Preheat oven to 350 degrees.
Beat the butter and sugar until well combined. Add in the honey and eggs and continue to beat. Once well mixed, fold in the flour, baking powder, baking soda, and salt. When combined well enough to form a sticky dough, fold in the apples and swiss.
Put the dough in a greased bread pan (you know one of those long, deep guys!) and cook for 50 minutes.
Let cool before scarfing down. Enjoy with cream cheese and a drizzle of honey.
Share with your kitties (it has cheese so they'll have to love them)!