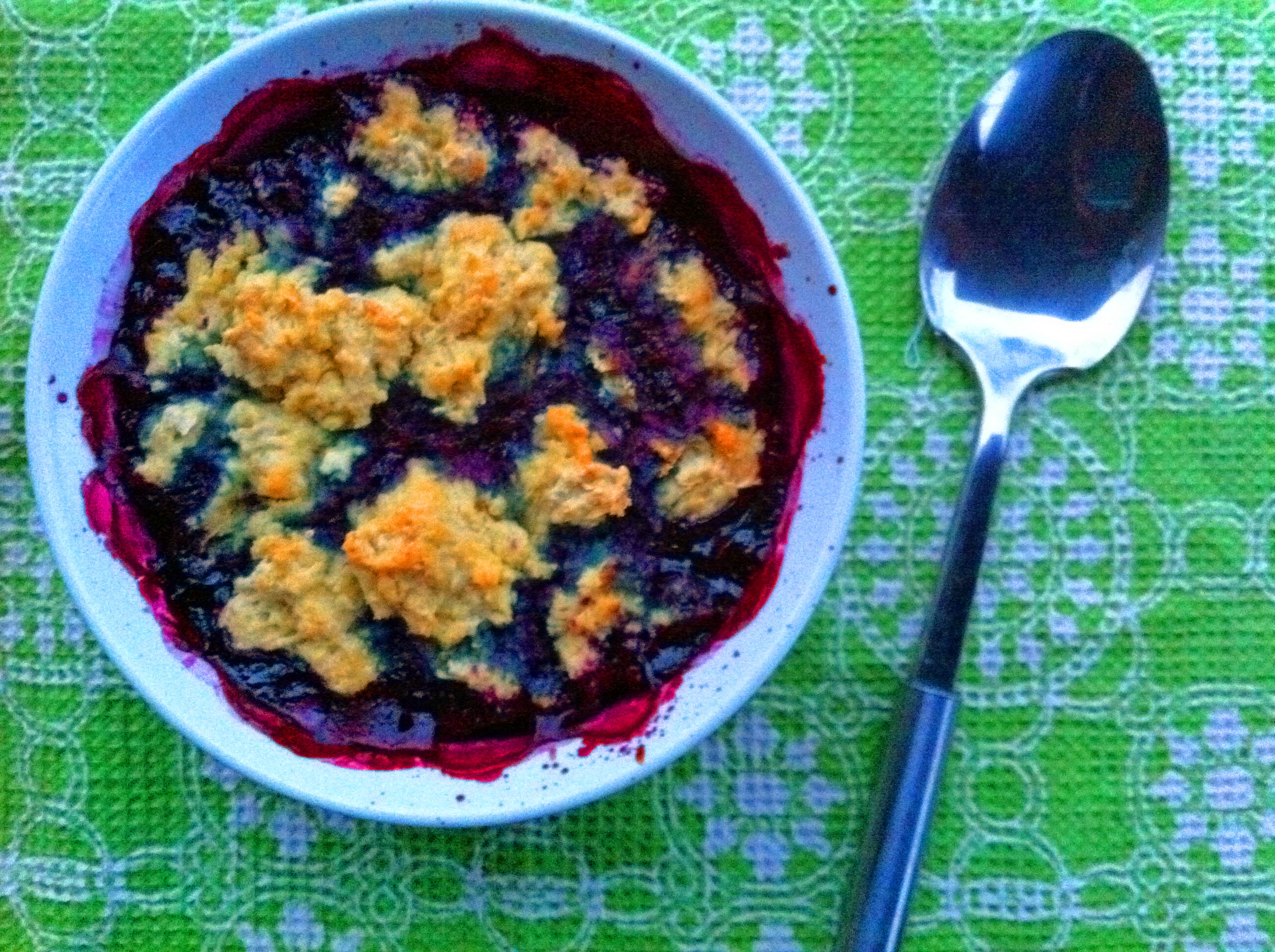 SOOOO I just want to start out by reminding you that yesterday was World Vegertarian Day and I hope that you stayed clear of the meat for at least that one day! I made a really really scrumptous eggplant and zucchini lasagna that will be making a guest apparence on the blog very very soon. But until then….
I've been starting to feel sad as the berry season has come to an end and started to wish I took more advantage of it while it was around. Blueberries were on sale this week for a very not sale price but I caved knowing that the prices will only be growing as the winter approaches.
These blueberry grunts were the perfect closer to my berry cooking for the season. As we've talked about previously, I'm a huge fan of dough and dumplings so making a sweet version that floats in sugary blueberry goodness is just heaven for me. The dough helps tone down the sweetness and creates a perfect compliment to the juicy berriness.
And on a final note, anything that turns out bright purple after being cooked is a superstar in my book.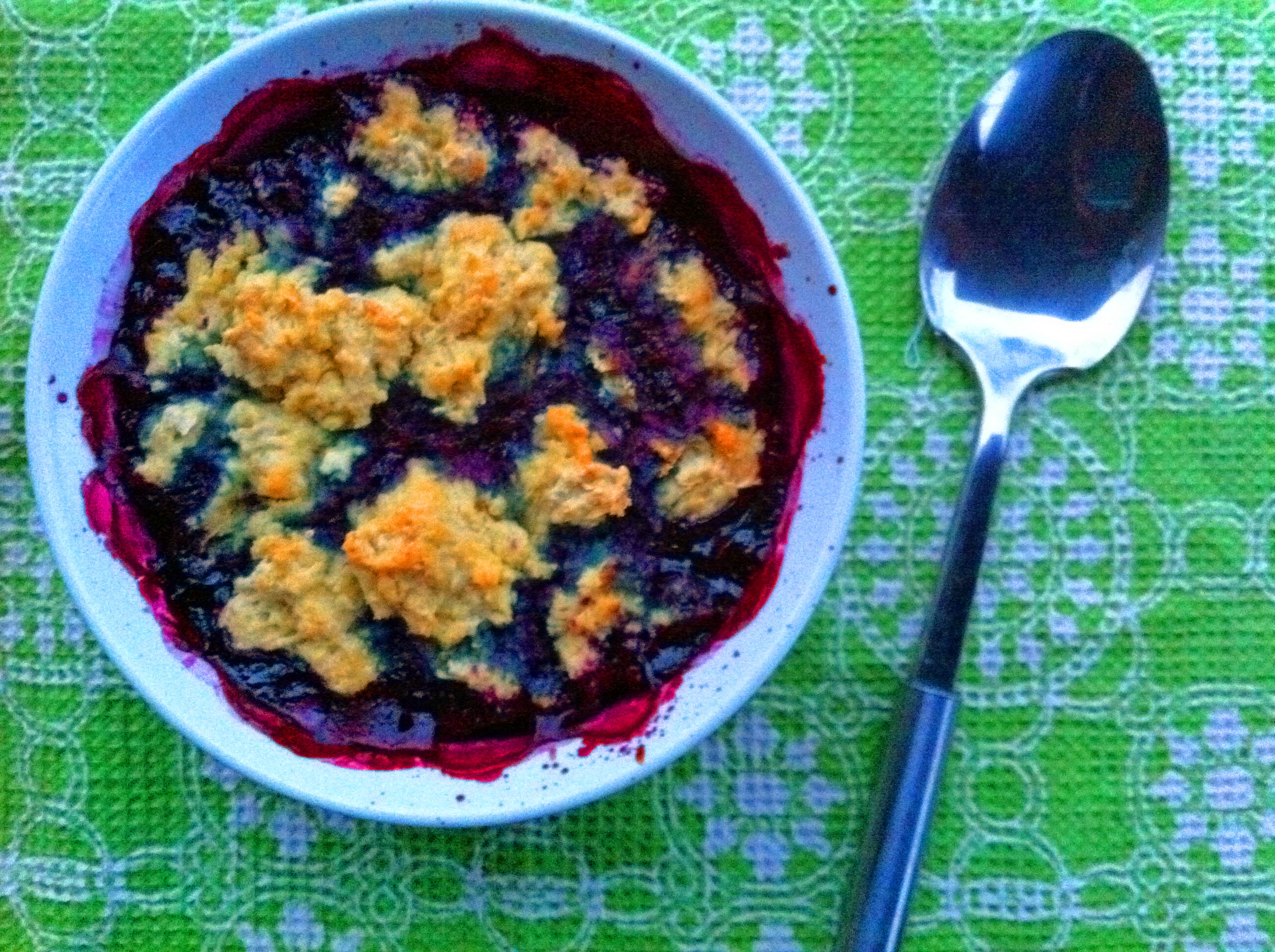 Blueberry Grunts
(Altered from VeganYumYum)
3 cups fresh blueberries
2/3 cup sugar
1 teaspoon lime juice
1/2 cup water
dash of cinnamon
dash of nutmeg
2 cups flour
4 tsp baking powder
1/2 teaspoon salt
3 tablespoons Earth Balance
3/4 cup Almond Milk (NOT FLAVORED, PLEASE!)
Preheat oven to 400 degrees.
Heat skillet over medium-high heat and add in blueberries, sugar, water, lime juice, cinnamon, and nutmeg. Boil berries for 10 minutes or until mixture has thickened.
While heating, make the dough. Combine the flour, baking powder, and salt in a bowl. Cut in the Earth Balance and then add the milk to form a sticky dough. If dry, add a bit more milk but don't over combine or the dough will be tough!
Transfer the blueberry mixture to casserole dish (or a few tiny ones if you have them- that'd be really cute!) and drop the dough on top of the mixture as heaping round balls.
Bake for 20 minutes.
Enjoy hot with yummy yummy vegan coconut based ice cream (or real french vanilla ice cream if you aren't vegan)
Share with your blueberry loving kitty (or just give her the ice cream since you know that's what she wants anyways)!