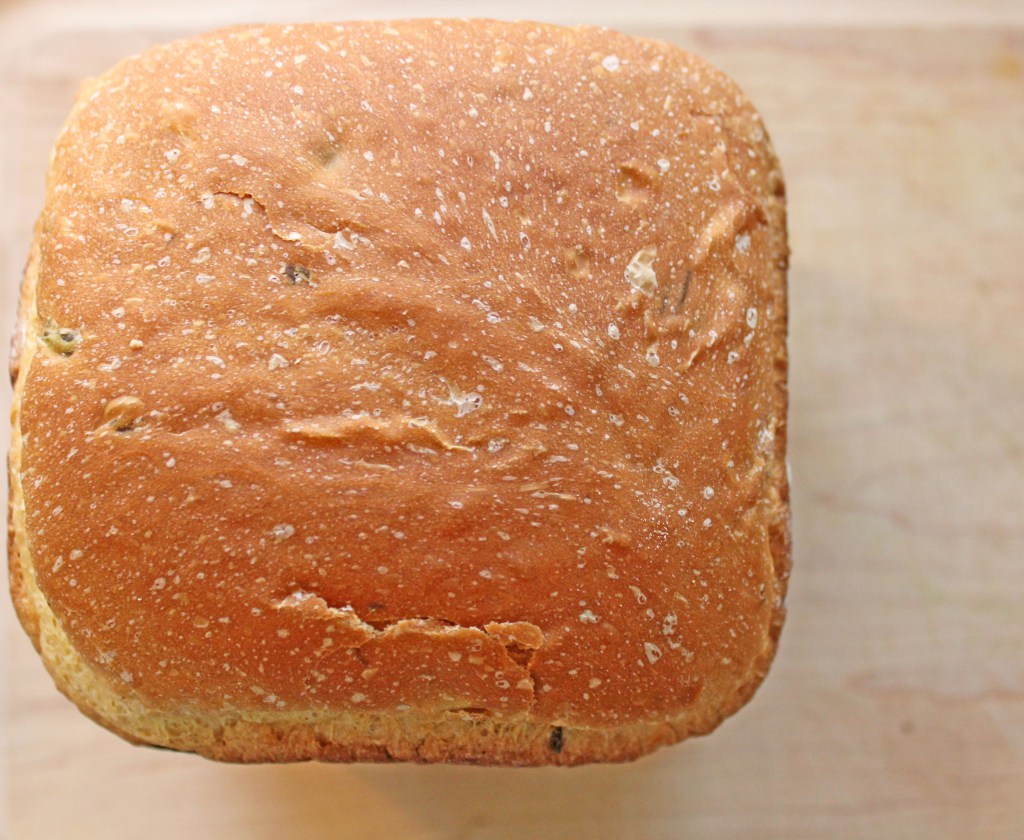 Breadmaker Jalpepeno Cheddar Bread
As a follow up to my Sandwich Sass post, here is the bread I used to for the veggie stackers and the bohemian BLT. I'm sure if you don't own a bread maker than my constant bread posts are getting irritating but there is just nothing better than a warm loaf of bread to dip into sauces, wedge veggies between, and enjoy with your favorite jam lathered all over it. I swear, you need to jump on this bandwagon!
Anyways, I am done defending myself and it's time to get back to the point of this post. So this weekend we had an ice storm that basically had us locked in our house for the past two days. A positive to this is that I live with four friends so what do I need to even leave the house for? The negative to this was that we had a party last weekend and were lacking in alcohol (we made due with brass monkeys). the end, I spent alot of the weekend cooking, playing America trivia drinking games, and watching samurai movies. Overall, great way to escape from the ice and cold (if I do say so myself).
And to end the weekend I made this wonderful bread (AGAIN!) so that I can make some part 2 lunch sandwiches during the week. This is also an attempt to destress myself since I start my new position at the record label tomorrow (get my own desk and all!). Anyways, I've never had a "9-5" job before (hey, I am only 22 and still in college) so this will hopefully make some lunch breaks less stressful by having the sandwiches already prepped.
Okay, too much talking and blabbing about my life in this post. Apologies. Please try this bread if you have a breadmaker. It's super soft and the hint of spice from the jalapeno gives your sandwiches the perfect extra kick. And it has cheddar in it. Everyone knows that anything with cheese baked into it is going to be amazing. Come on, you know I am right.
Jalepeno Cheddar Bread
1/4 cup jalapenos, chopped and from a jar (reserve the brine)
2 Tablespoons sugar
1 teaspoon salt
1 cup lukewarm water
1/4 cup of reserved brine juice
1 cup cheddar, shredded
3 cups bread flour
1 packet of yeast (or 1 1/2 teaspoons)
Add into bread machine in the order listed. Press 'Regular' or 'White' mode and start.
Go off and play with your kitty, watch some Anthony Bourdain, or tend to your cactus collection for a few hours. When returning to your kitchen, there should be soft and warm homemade bread waiting for you to gobble up!
Oh and if you are looking for ideas to use the bread with, I suggest loading it up with every possible veggie you can find in your kitchen and topping it with some tangy honey mustard!