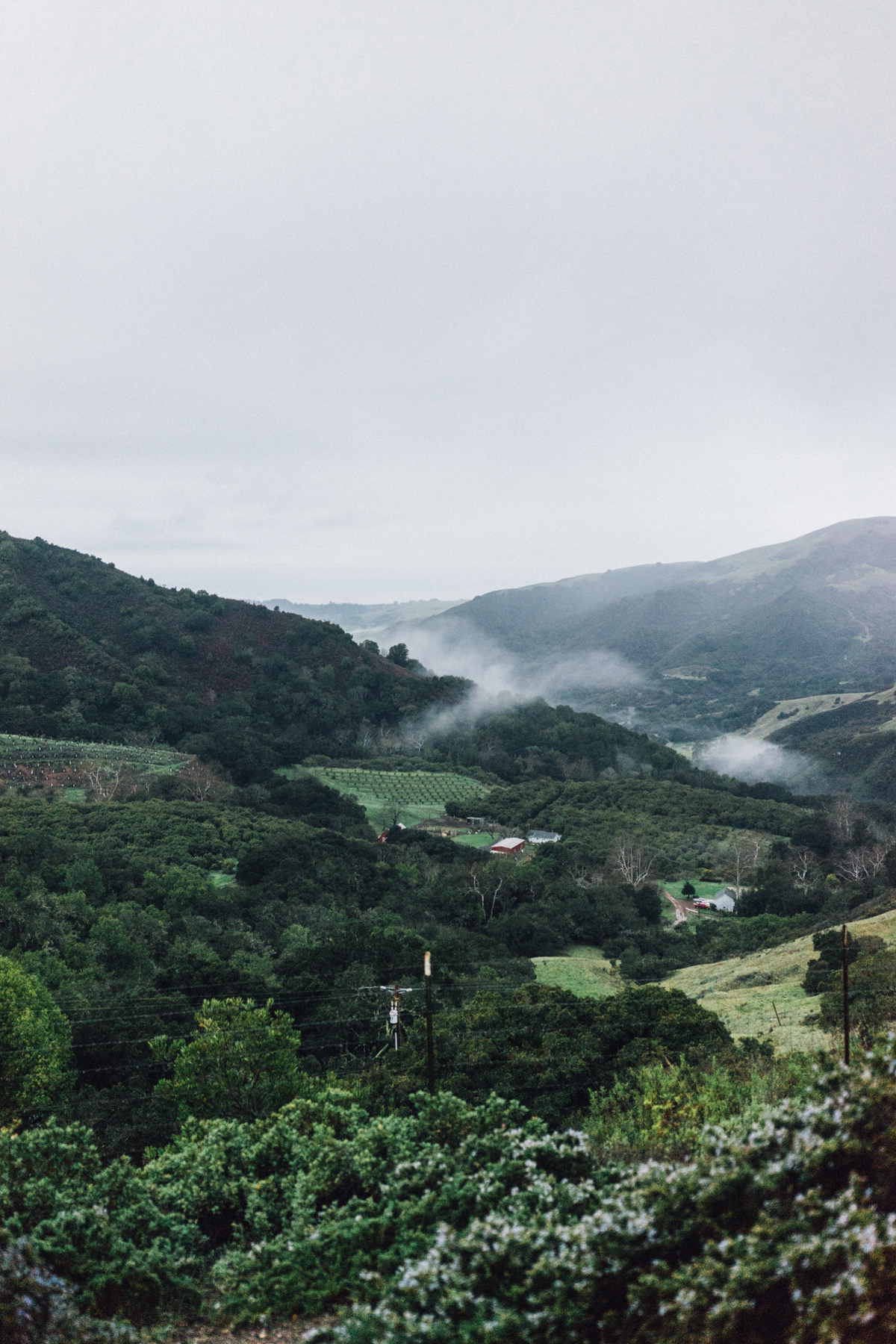 California Exploring: Cambria, San Fransisco, Monterey, Cayucos, Morro Bay, Venice
A mini guide on our week long trip exploring Cambria, San Fransisco, Monterey, Cayucos, Morro Bay, and Venice, California.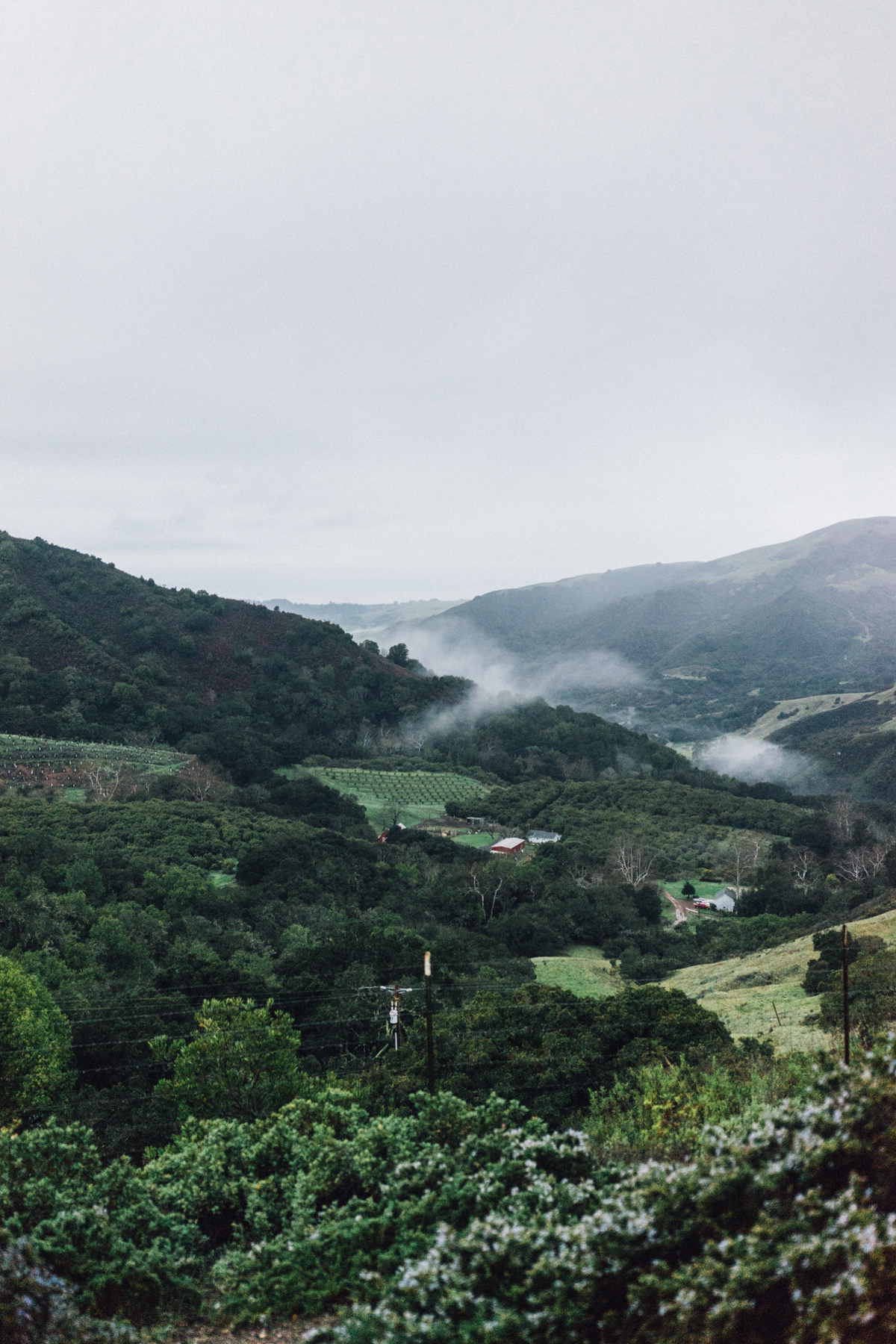 Hi! I'm going to warn you now that this post is basically just one long overload of photos from our 10 day trip in California. I headed out there for a weekend food writers retreat and then Wyatt came and met me for a week of exploring. It was impossible to cover everything I had hoped to in the time we were there so I'm going to do a little recap of the things we did manage to see and then mention a few things that are on my list for next time.
Cambria, California: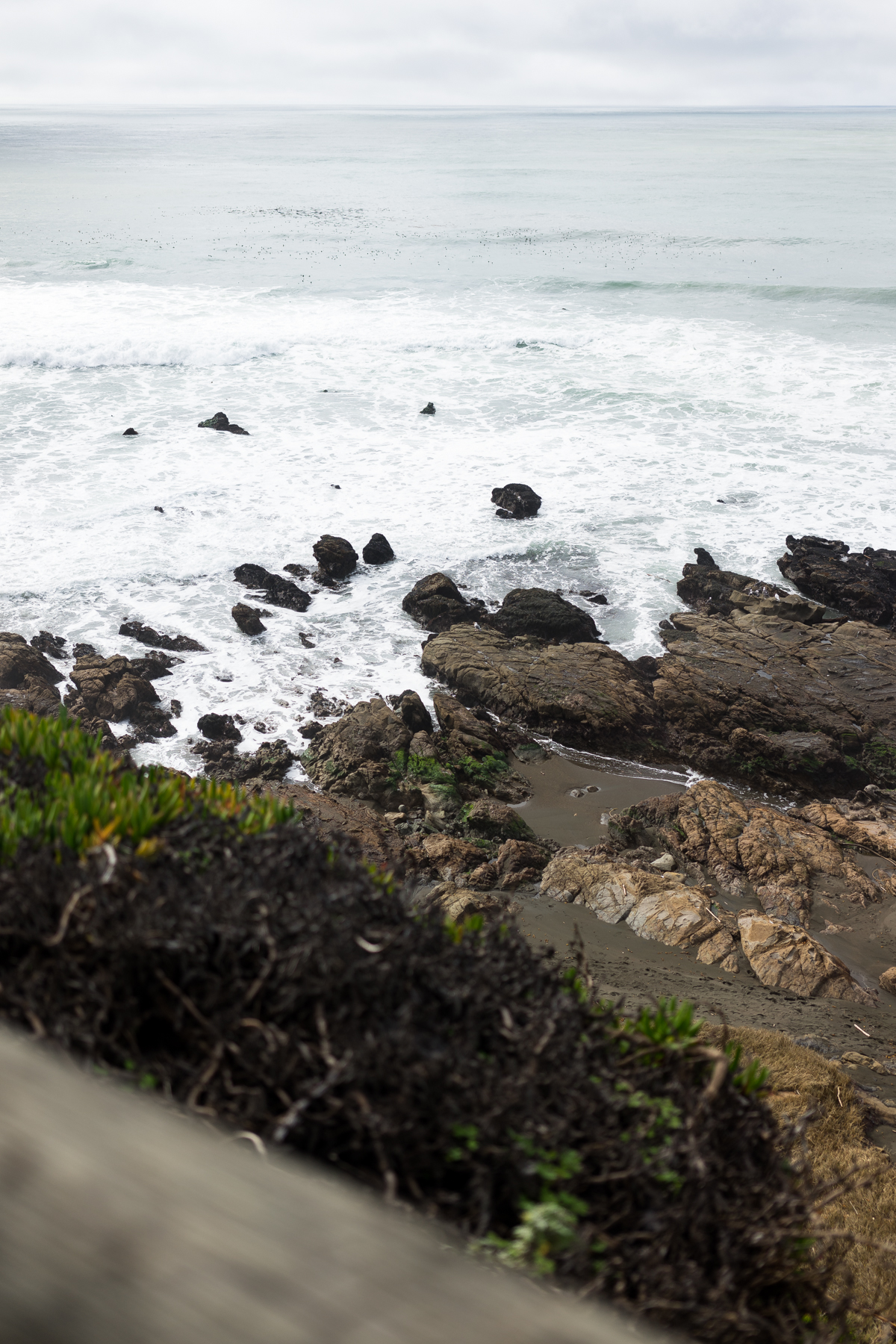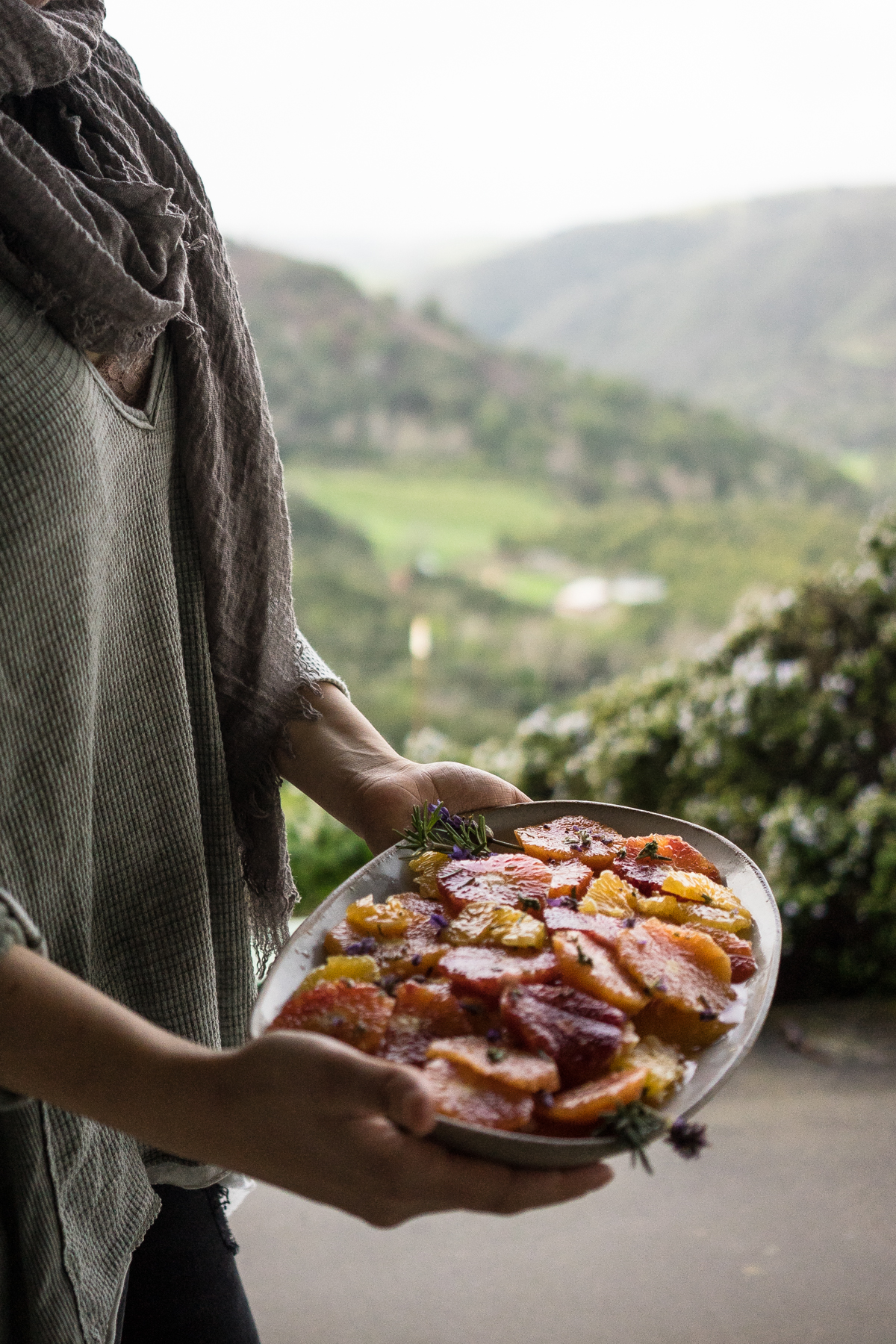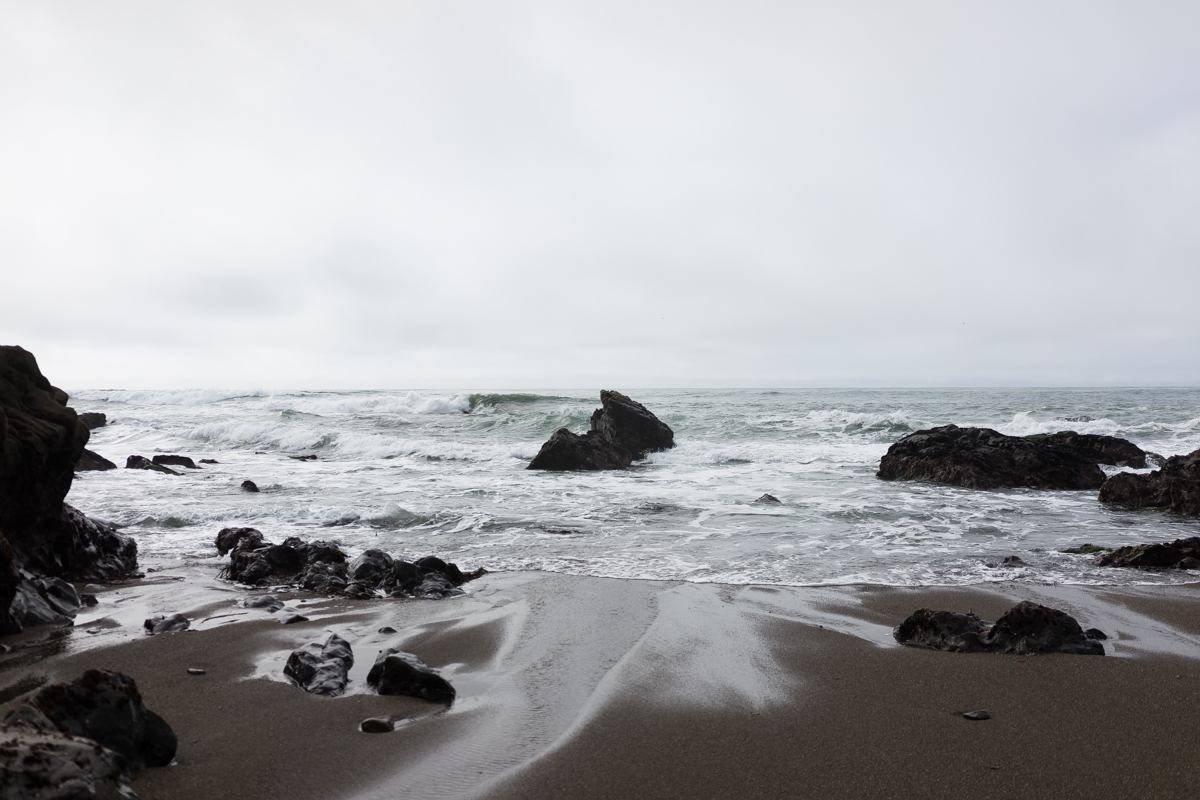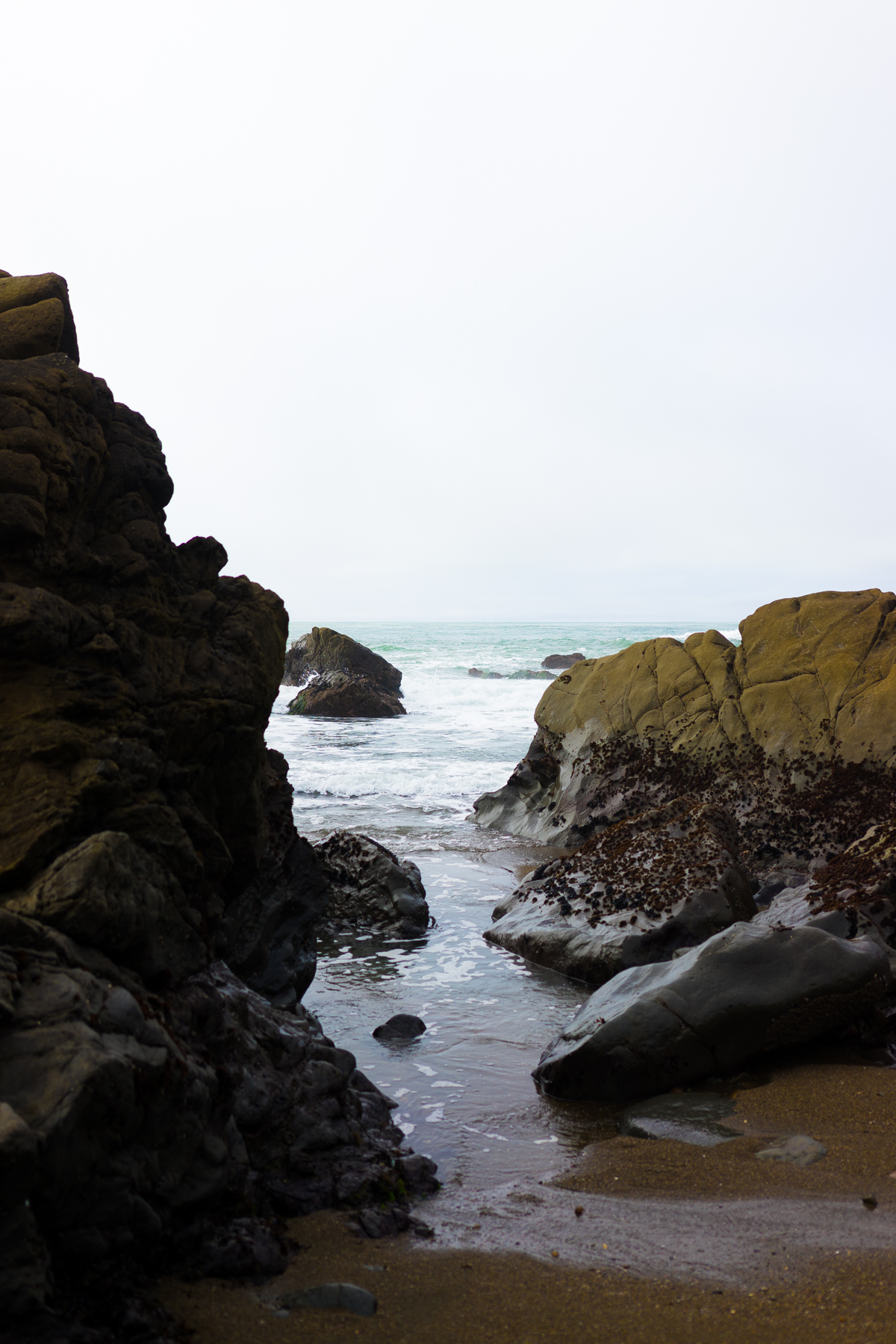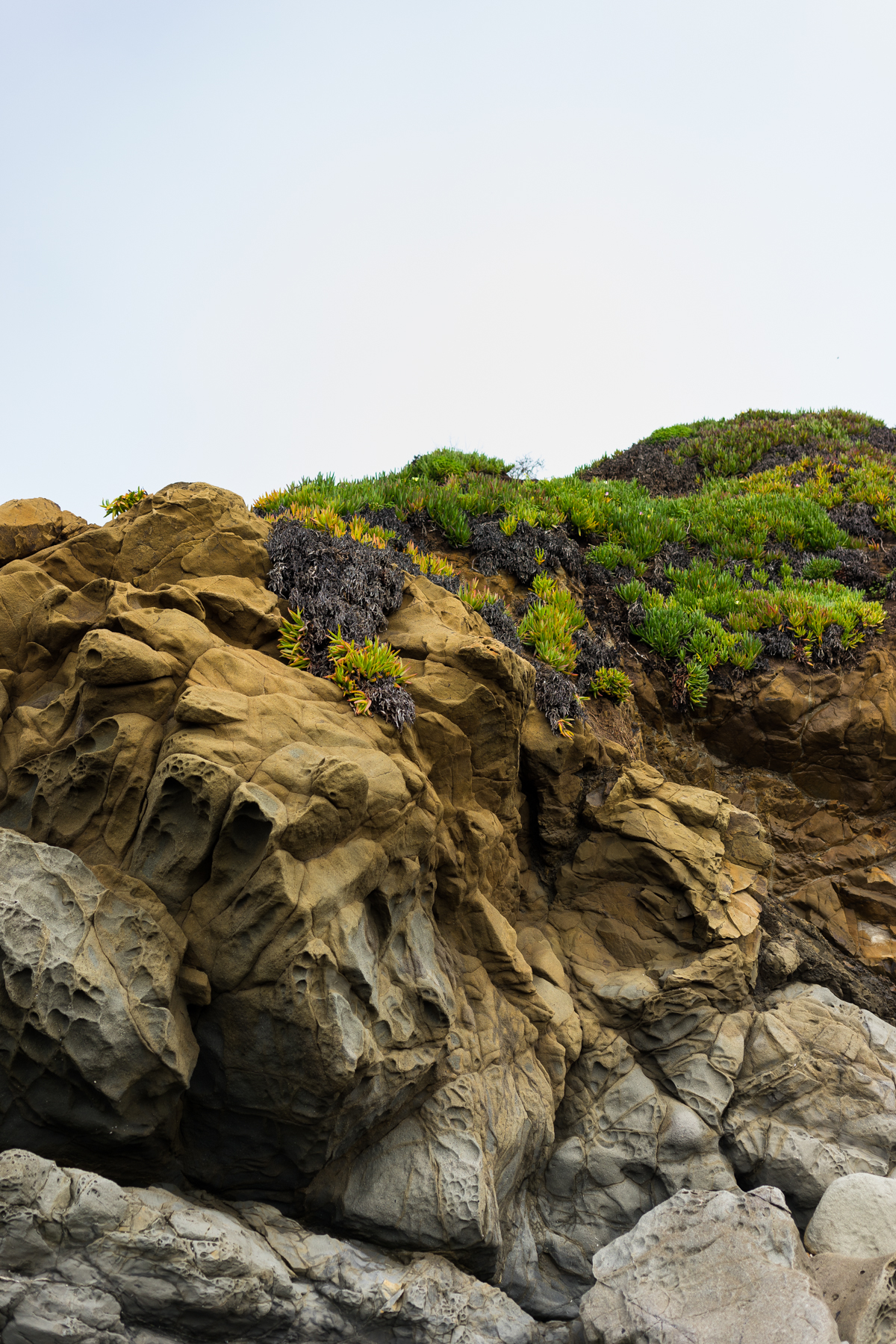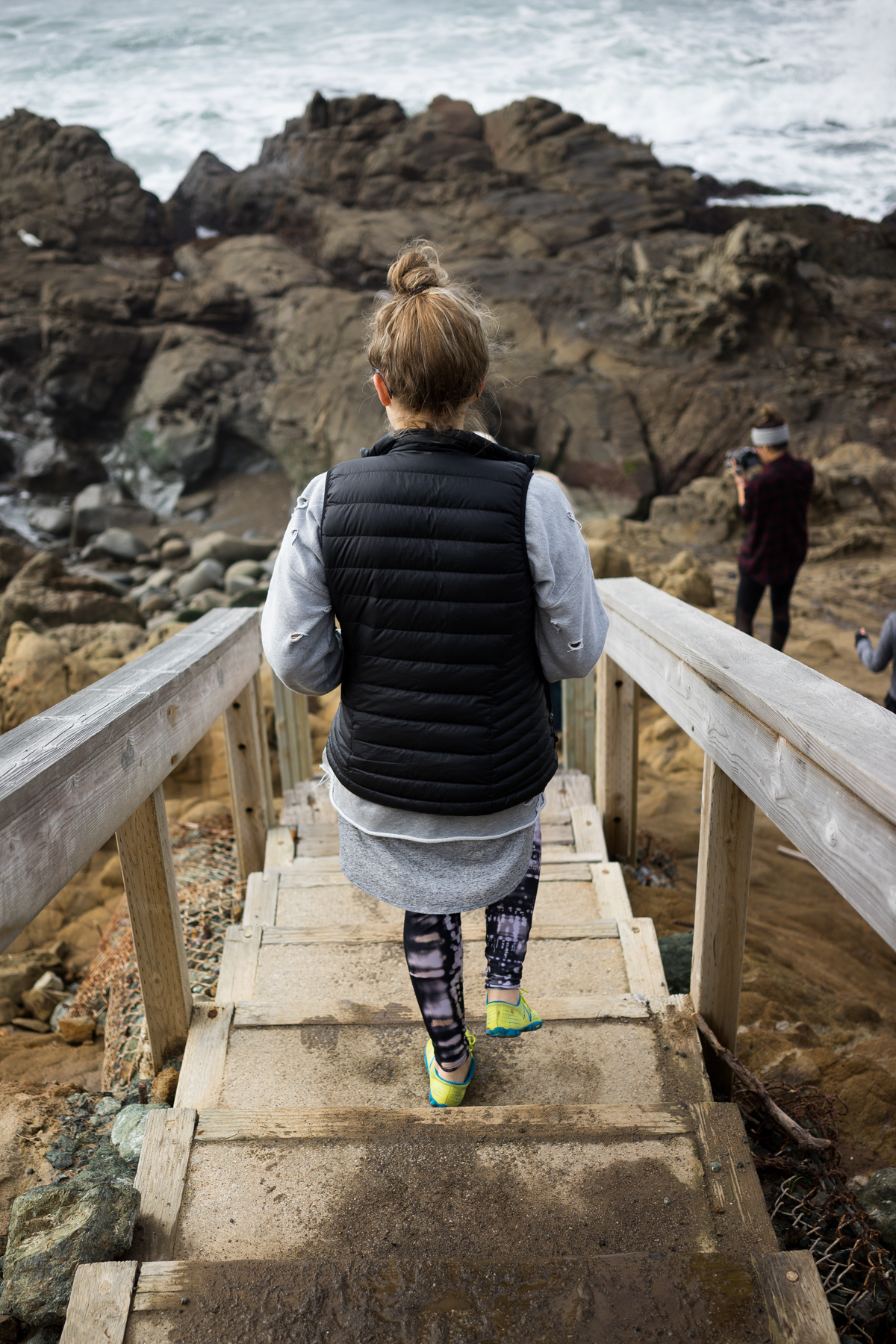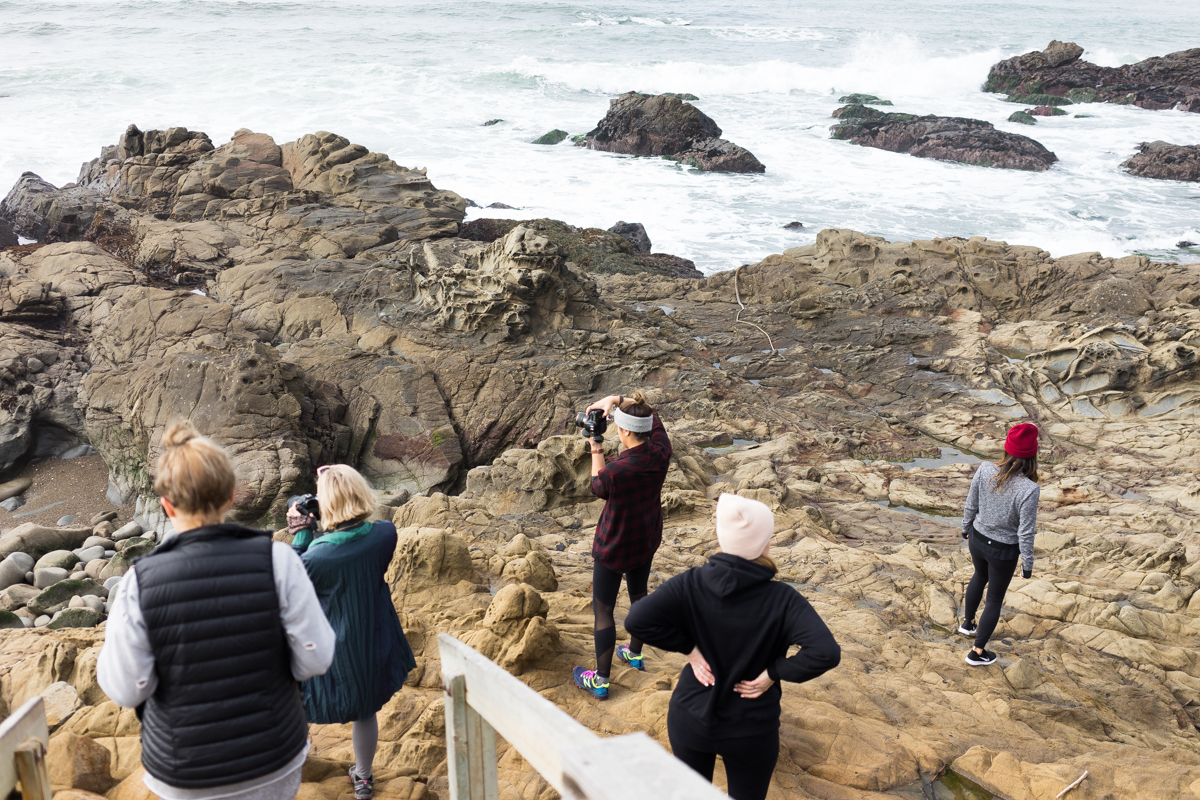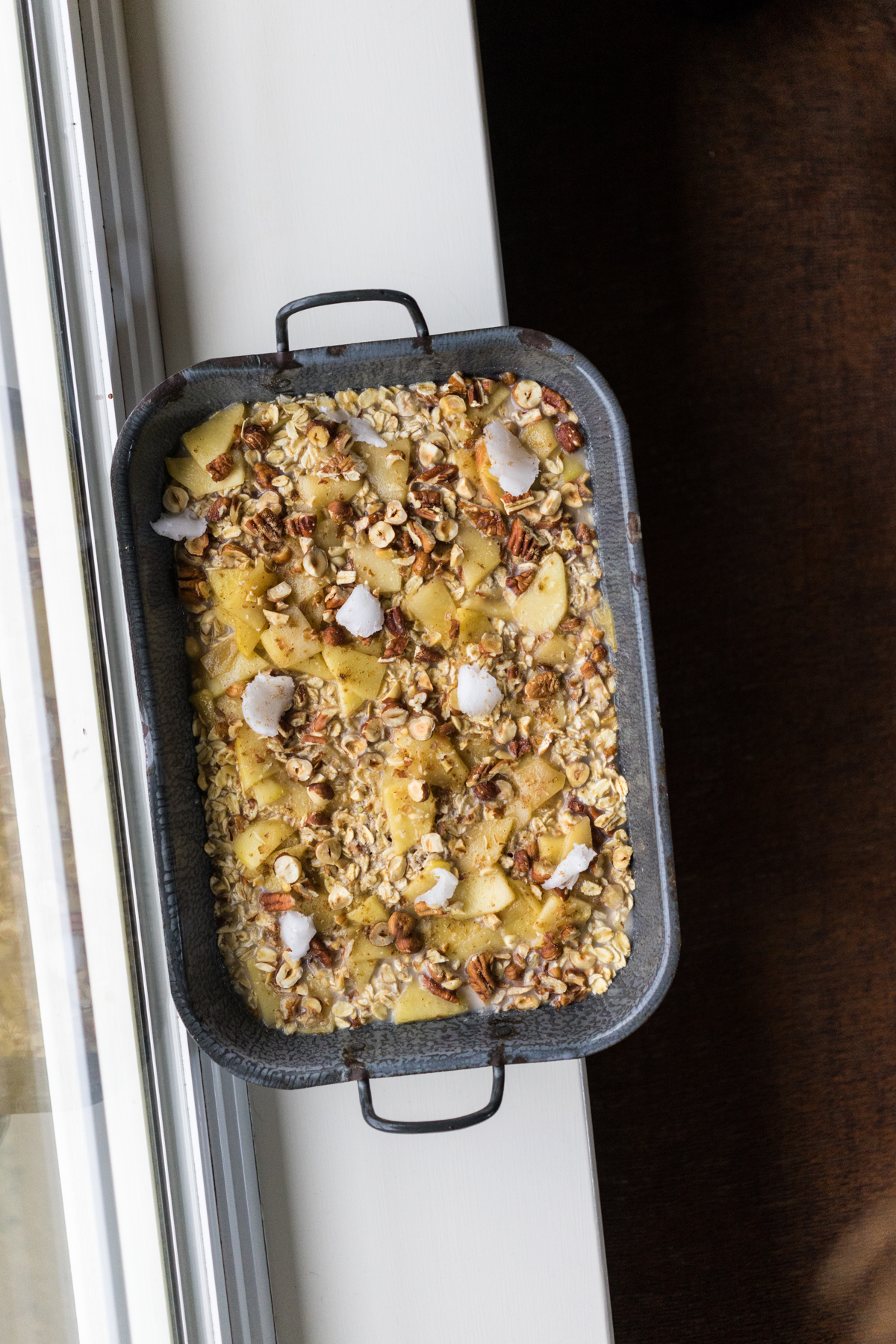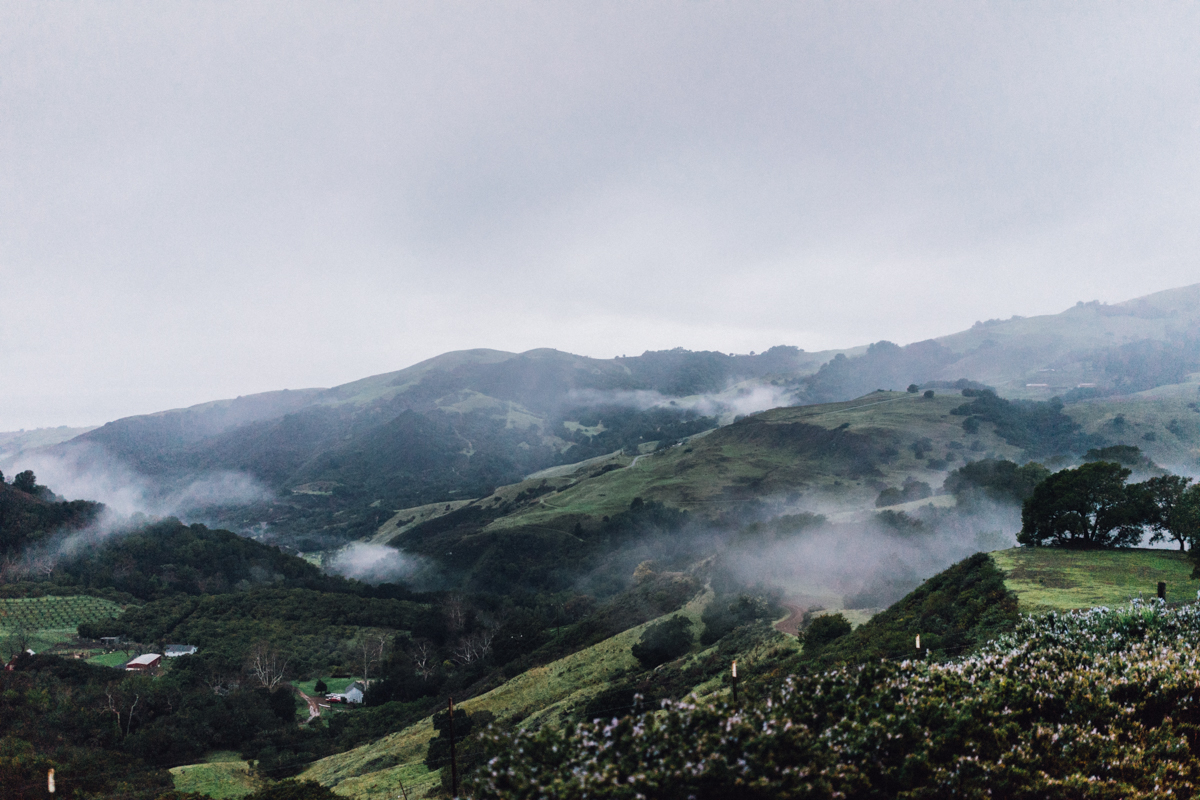 The food writer and photography retreat was in the rolling hills of Cambria, California (which is located halfway between LA and SF). We spent the majority of our time in our insanely gorgeous VRBO rental (which just happen to be on an avocado farm) cooking up a storm and chatting all things blogging. It was so amazing to finally meet some of my favorite online friends in real life and they all were as great as I knew they would be.
Moonstone Beach: We really only adventured out of the rental once and it was to walk along the boardwalk rocky shores of Moonstone Beach. This place was far from crowded and there was both a stunning cliff boardwalk that let you look out over the beach and a trail down to the beach itself. We explored a small one mile loop and it had a perfect mix of rocky and sandy.
Other notables:
The VRBO rental we stayed at was insanely stunning and perfect for our large group of 15. I will say though if you are looking at renting it, I'd recommend a 4 wheel drive vehicle as the place really was in the middle of nowhere on a dirt road with no reception.
These are all the other food writers that attended the retreat (make sure to set some time aside to check them all out – they are all wildly talented!): Lily of Kale & Caramel, Laura of The First Mess, Alana Fix Feast Flair, Natalie & Holly of The Modern Proper, Sasha of Tending The Table, Renee of Will Frolic For Food, Sarah of Snixy Kitchen, Alanna of The Bojon Gourmet, Betty of Betty Lui, Haley of Brewing Happiness, Trisha of Go Eat Your Beets, Eva of Adventures In Cooking, and Carey of Reclaiming Provincial.
The oatmeal pictured above was Apple Spice Baked with Maple Cream & Hawaij and you can find the recipe here. It was seriously amazing – I've already made it twice since coming back home (especially the maple cream – need to put that on EVERYTHING).
San Francisco, California (3 1/2 ish hours from Cambria, California):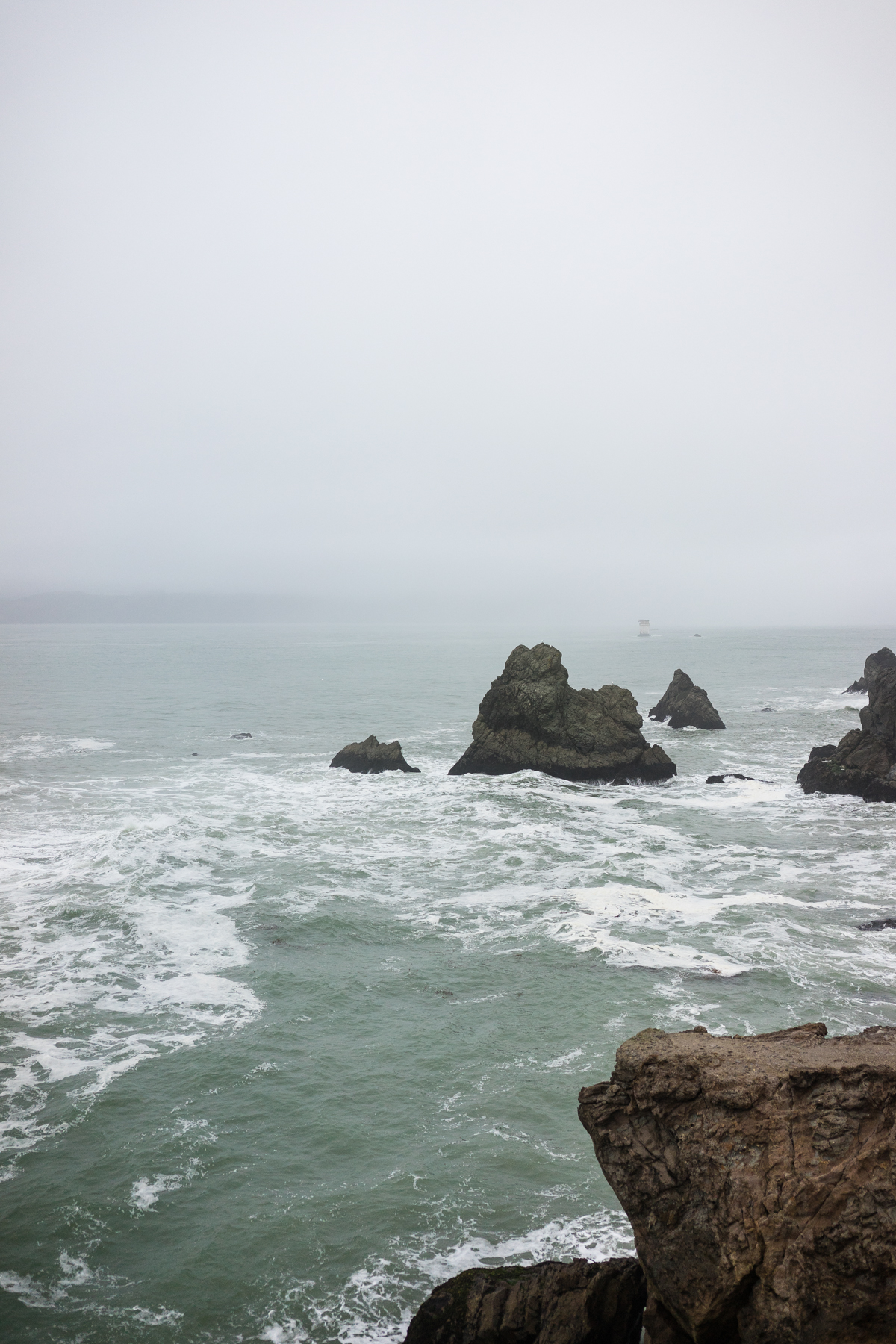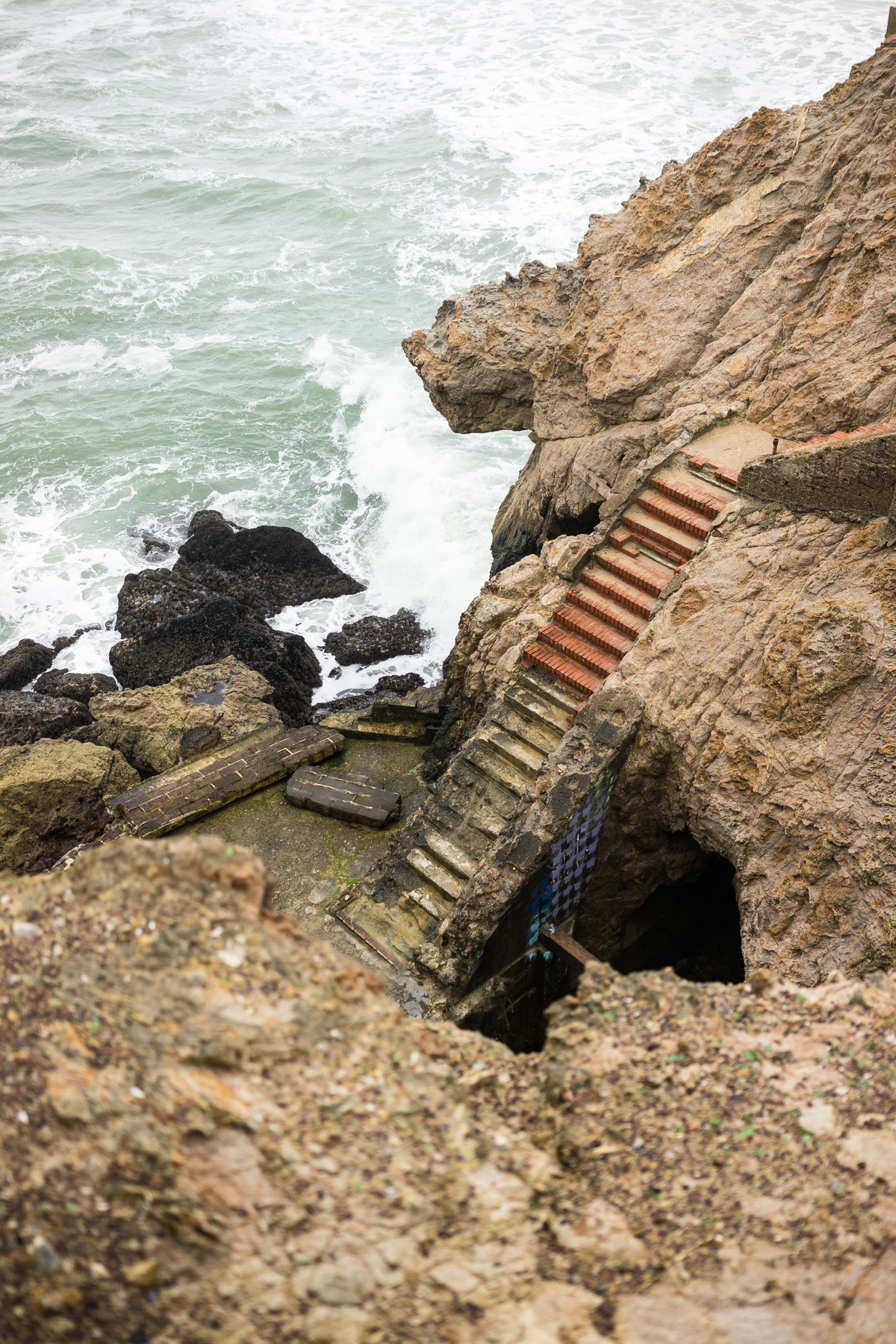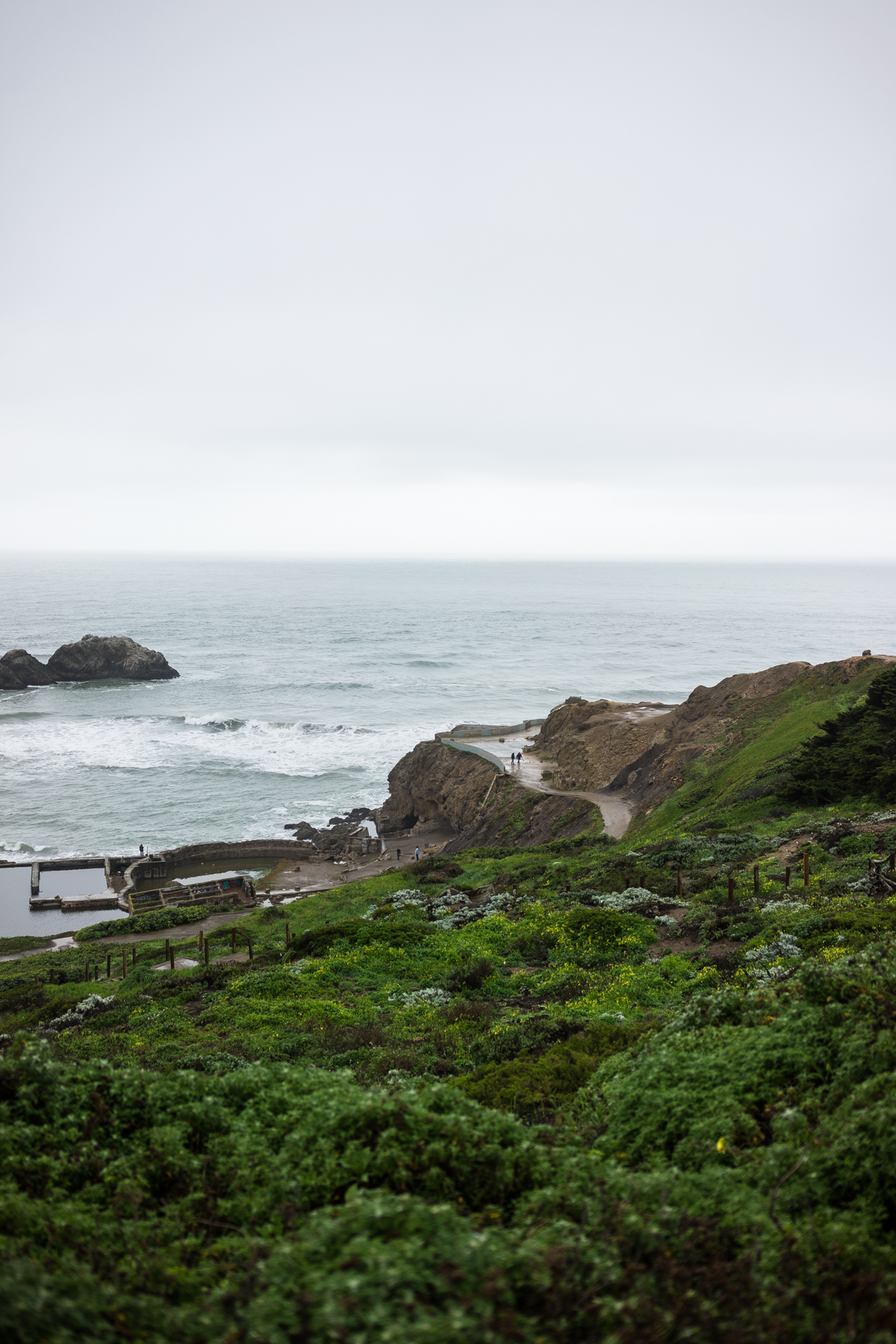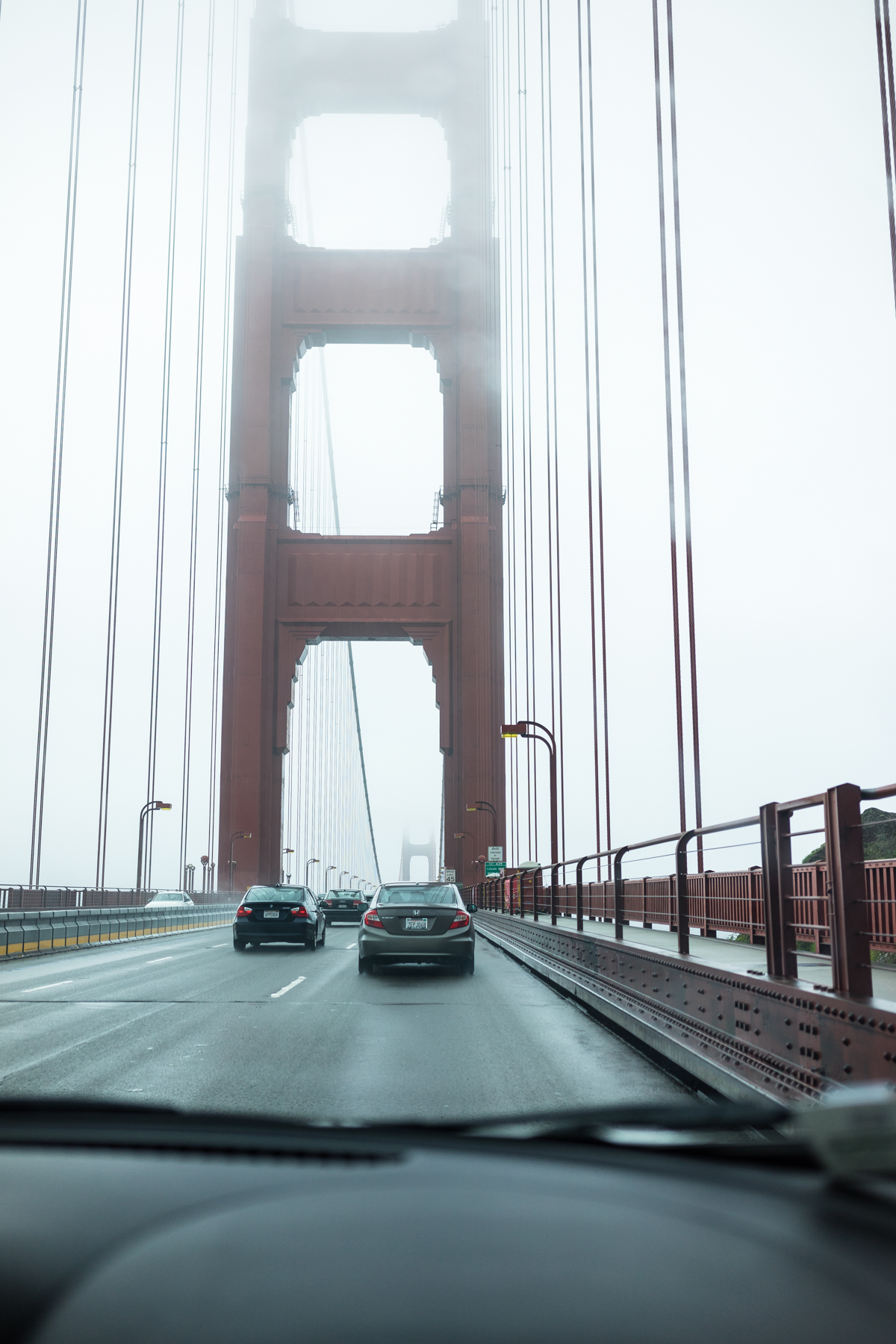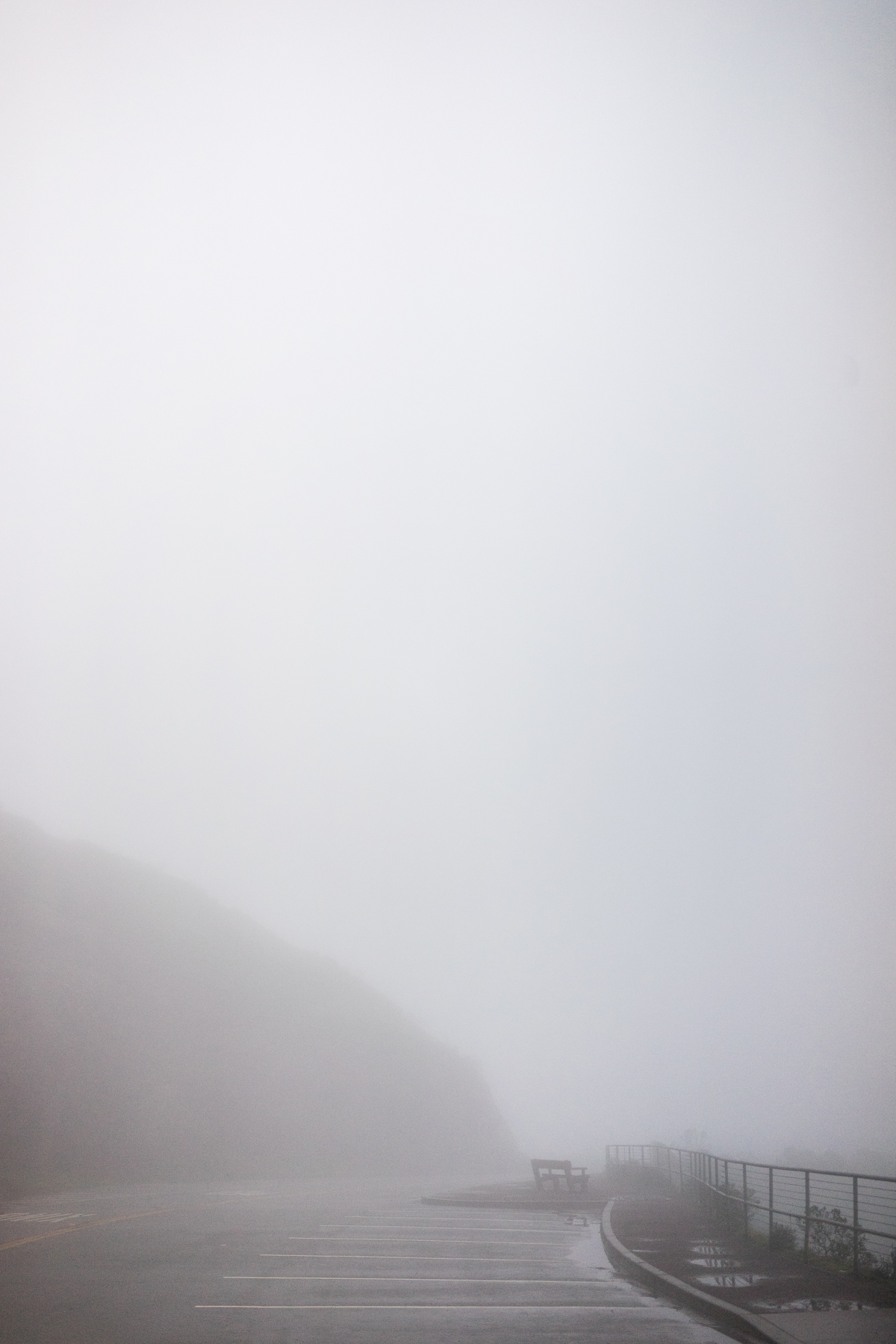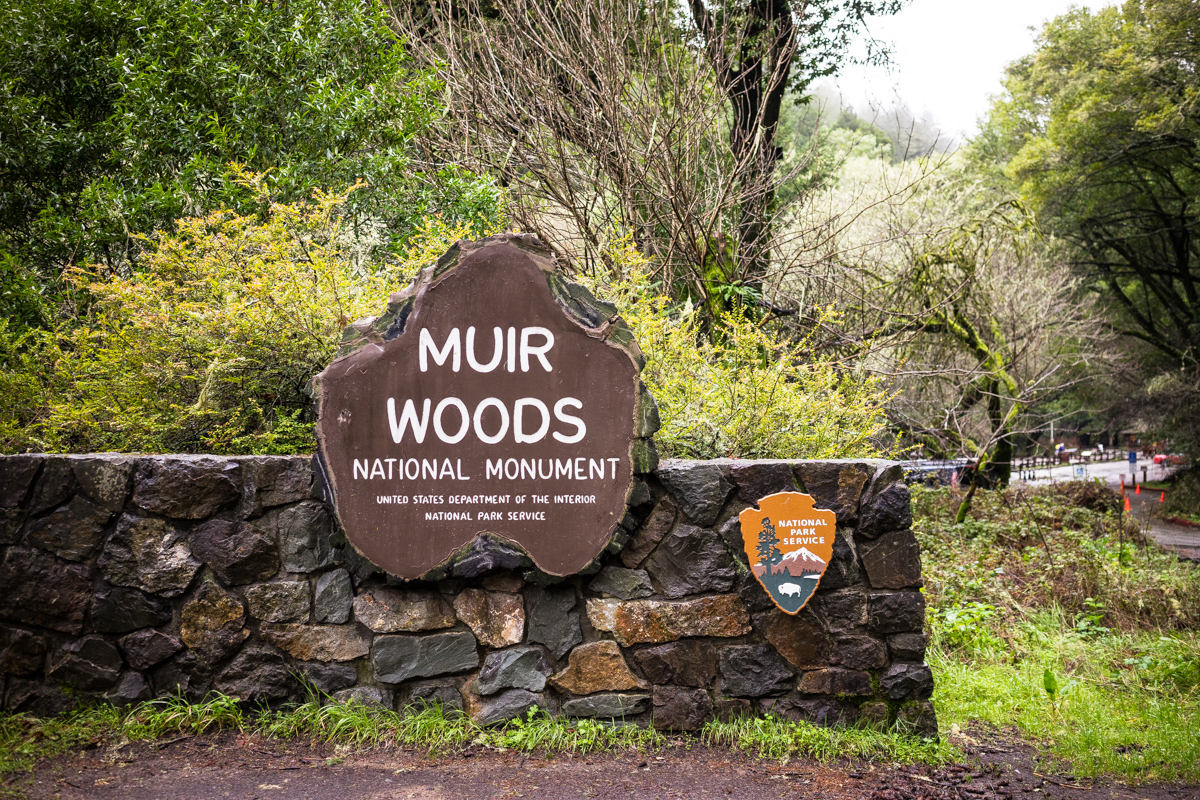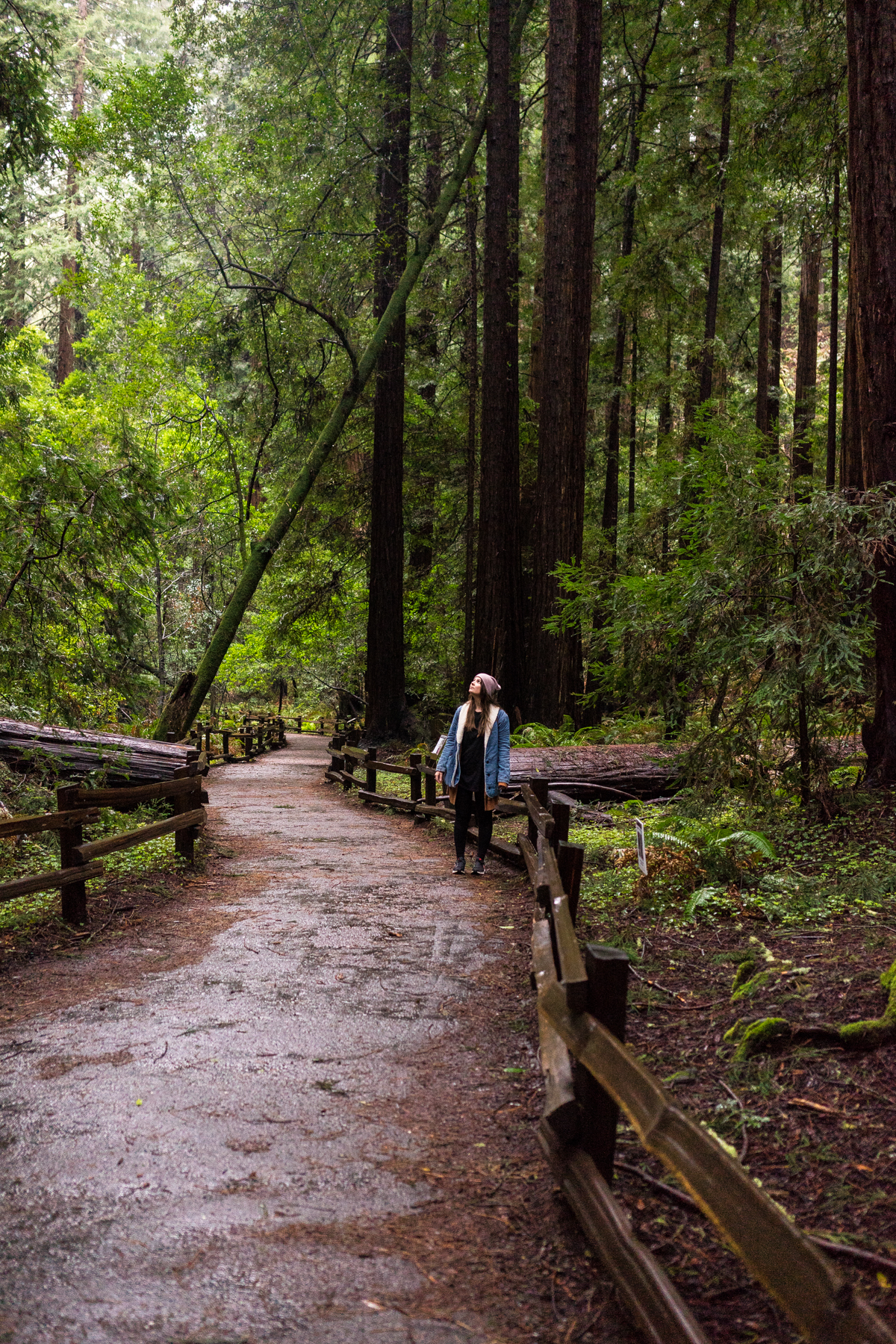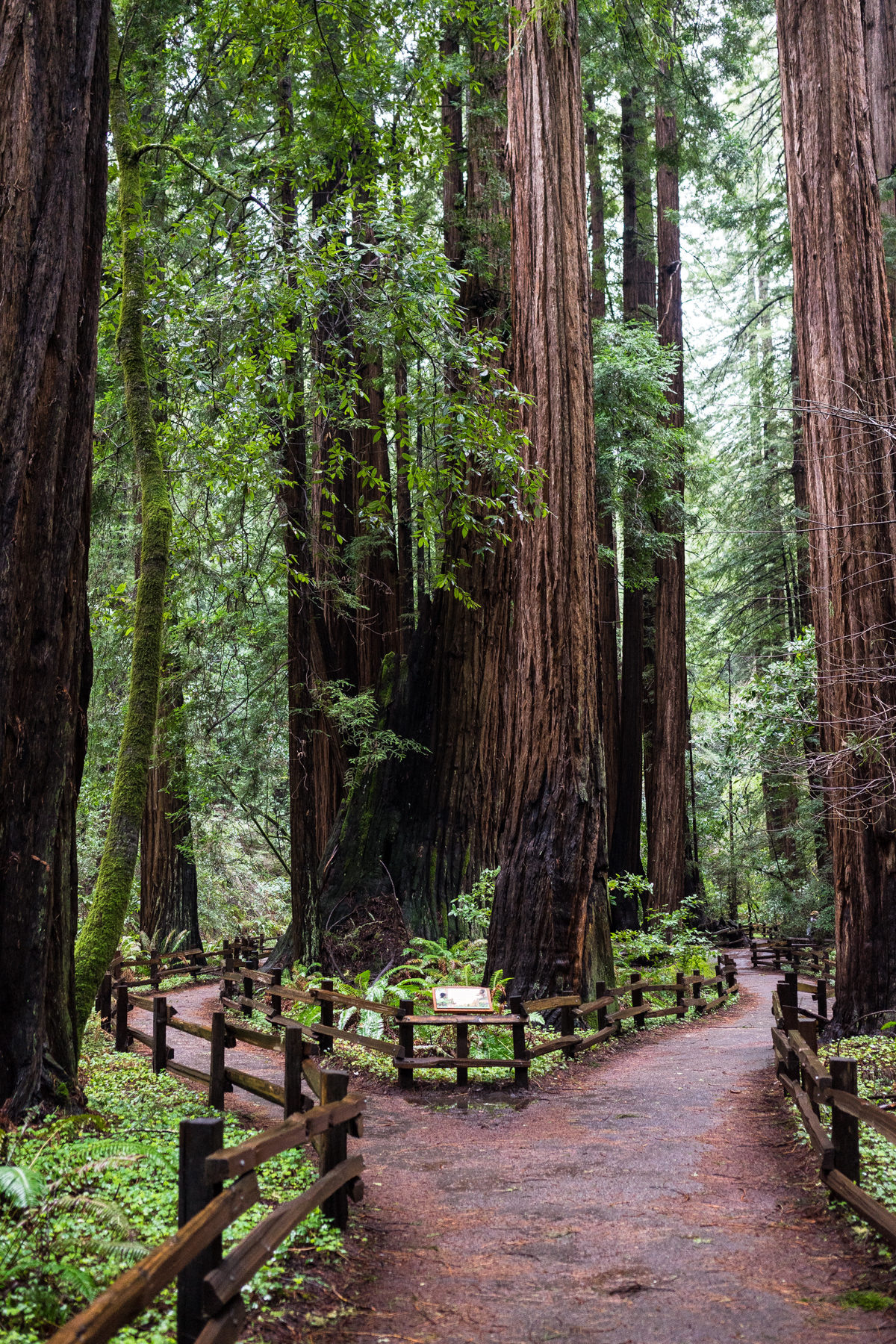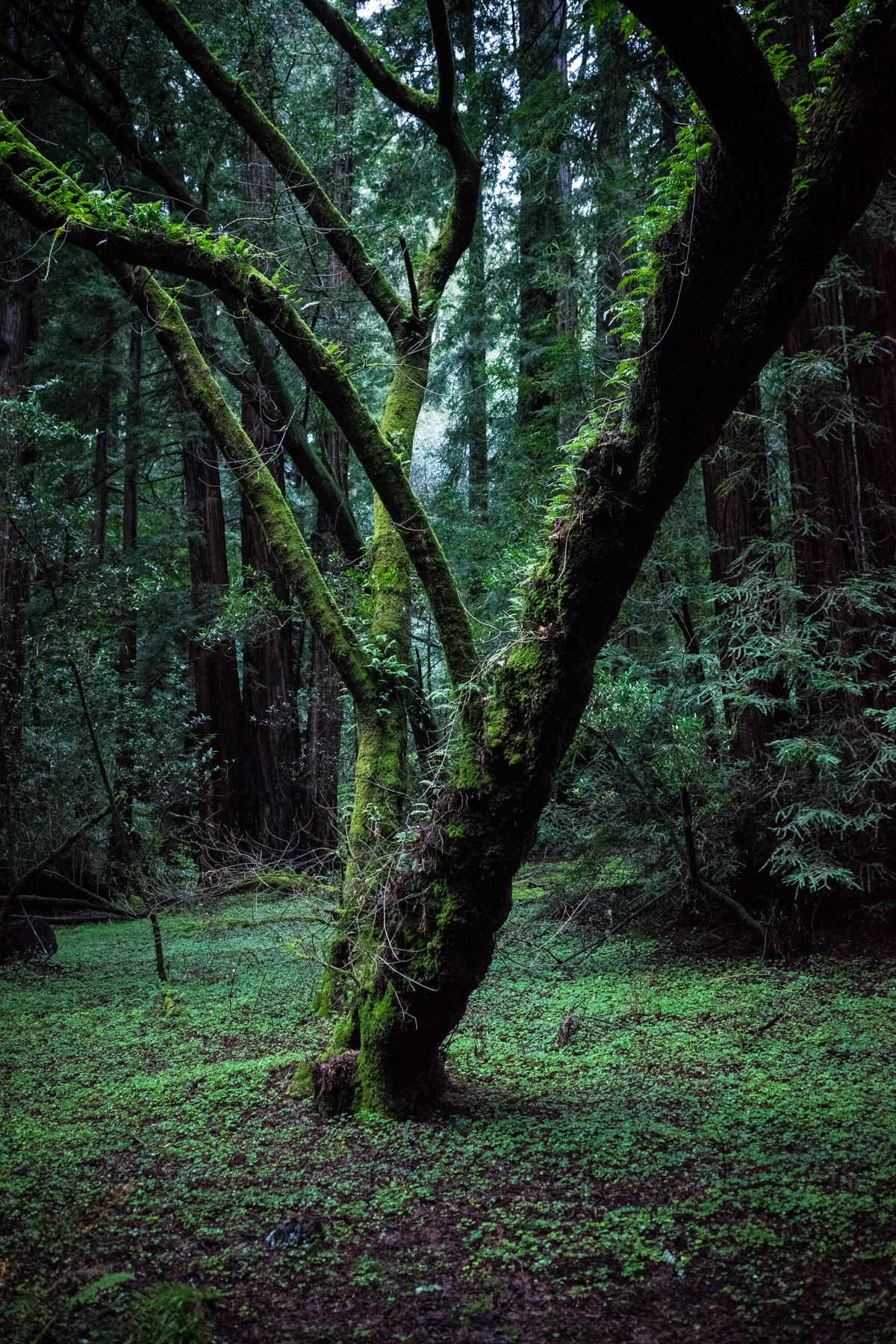 After the food writer retreat, I hitched a ride from a friend up to San Francisco to meet up with Wyatt at the SFO airport. As we had expected, 48 hours in San Francisco was just not enough time. We managed to see a lot but hardly even scratched the surface.
Muir Woods: This was on every recommendation list so I was a little nervous it was going to be super busy. However, our bodies were still on Eastern time so Wyatt and I both woke up wide awake at 5:30 AM ready to explore. We got to the park right as it opened and practically had the place to ourselves. California has been seeing a ton of rain this winter so everything was so lush and inviting. This was also Wyatt's first time ever seeing the red woods in person and they did not disappoint.
Golden Gate State Park / Marin Headlands – We went here to see a view of the bridge but it was so foggy that we couldn't see anything (which was also kind of cool in it's own way). The foggy photo of the bench above is from this area.
Sutro Bath ruins – We spent a good amount of time in the Outer Sunset district and found the Sutro Bath ruins to be one of our favorite parts of the whole trip. The hiking trails along the ruins were fun to explore and learning about these once popular baths was definitely an interesting piece of SF history.
Outerlands – We went here for breakfast after exploring the baths and it did not disappoint. I, no joke, had the most flavorful and fresh tasting vegetarian sandwich I've ever had. I washed it down with a freshly fried grapefruit doughnut and a cup of house coffee. Beyond the food, the place also had great aesthetic with hipster beach-y vibes mixed with high ceiling windows and wood walls.
General Store – Just a few buildings over from Outerlands, this cute little general store is brimming with house accessories, kitchen ceramics, and a backdoor patio filled with plants. It's on the pricier side but was definitely worth browsing (and if nothing else, snapping a gorgeous instagram pic of the place).
Trouble Coffee Company – we stopped in for a cup of coffee after our big lunch at Outlands and on our way to the General Store. They are all right next to each other and it was a really hopping little coffee shop.
The Ferry Building – This old reconstructed ferry building on the water has been turned into an artisan market filled with specialty cheese, chocolate, mushroom, bread, pastry, and ceramic shops. This was basically a food bloggers heaven – only the best of the best of everything here. I got the richest hot chocolate I've ever had (which came with a cookie pocket!) from Dandelion Chocolate, a Gruyere and caramelized onion empanada from El Porteno, and the best chocolate caramel I've ever had from Miette Patisserie. I can't even imagine the damage I would have done to my pocket book from Heath Ceramics if we had the space to bring things home.
Chronicle Books – I'm a little biased since Chronicle is my publisher but their cute little book shop was so charming. I had a meeting with my publisher so that is why I ended up here – the first floor is a book shop and then they have offices on the above levels.
Other notables:
We stayed in the Fisherman's Wharf part of the city. This is definitely the touristy part but we were there during off season and found the area really charming. It was nice to be so close to the water when we are used to our landlocked Midwest. If you stay in this area, take some time to just explore the piers. There is a lot of action going on both in the water and on the piers so it's fun to walk along the docks and soak it all in.
I basically just wanted to eat my way through bakery and cafes but there just wasn't enough time. I'll definitely be hitting up The Mill, Mr. Holmes Bakehouse, and Tartine Manufactory next time. (The last time I was in SF, I spent a good amount of time at Tartine and Bi-Rite so those were not on my list this time around due to time constraint. If you've never been though, make sure these make your list!)
48 hours is just not enough time in SF!
Monterey, California (2 1/2ish hours from San Francisco):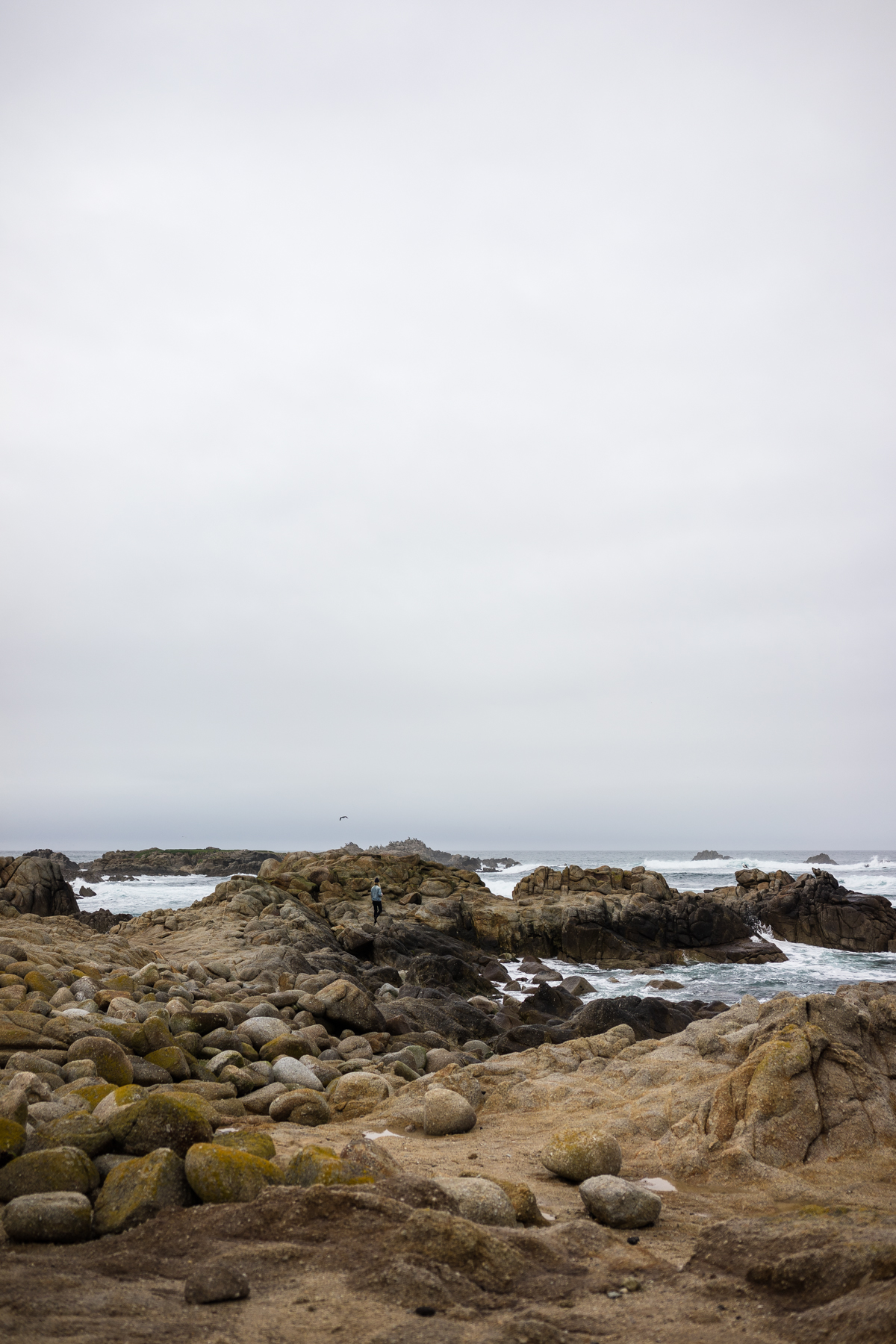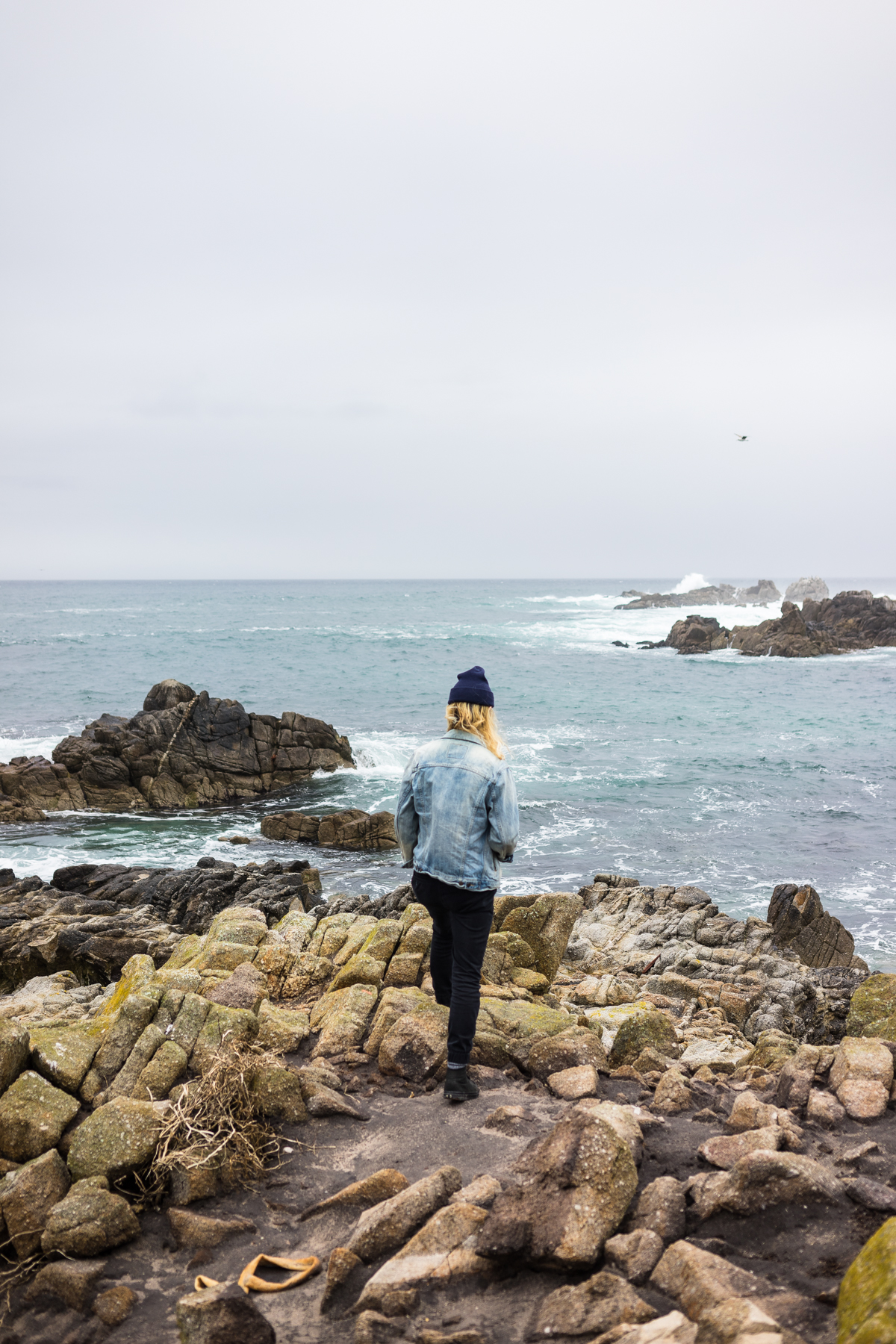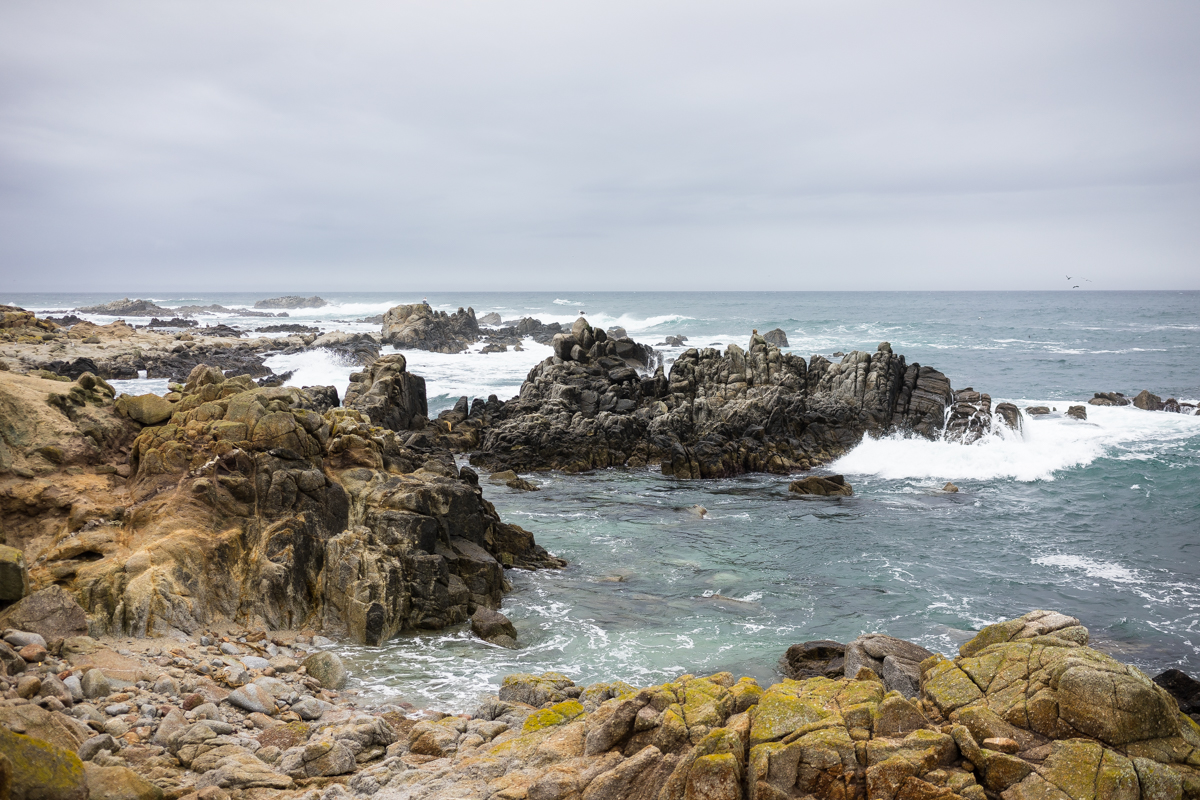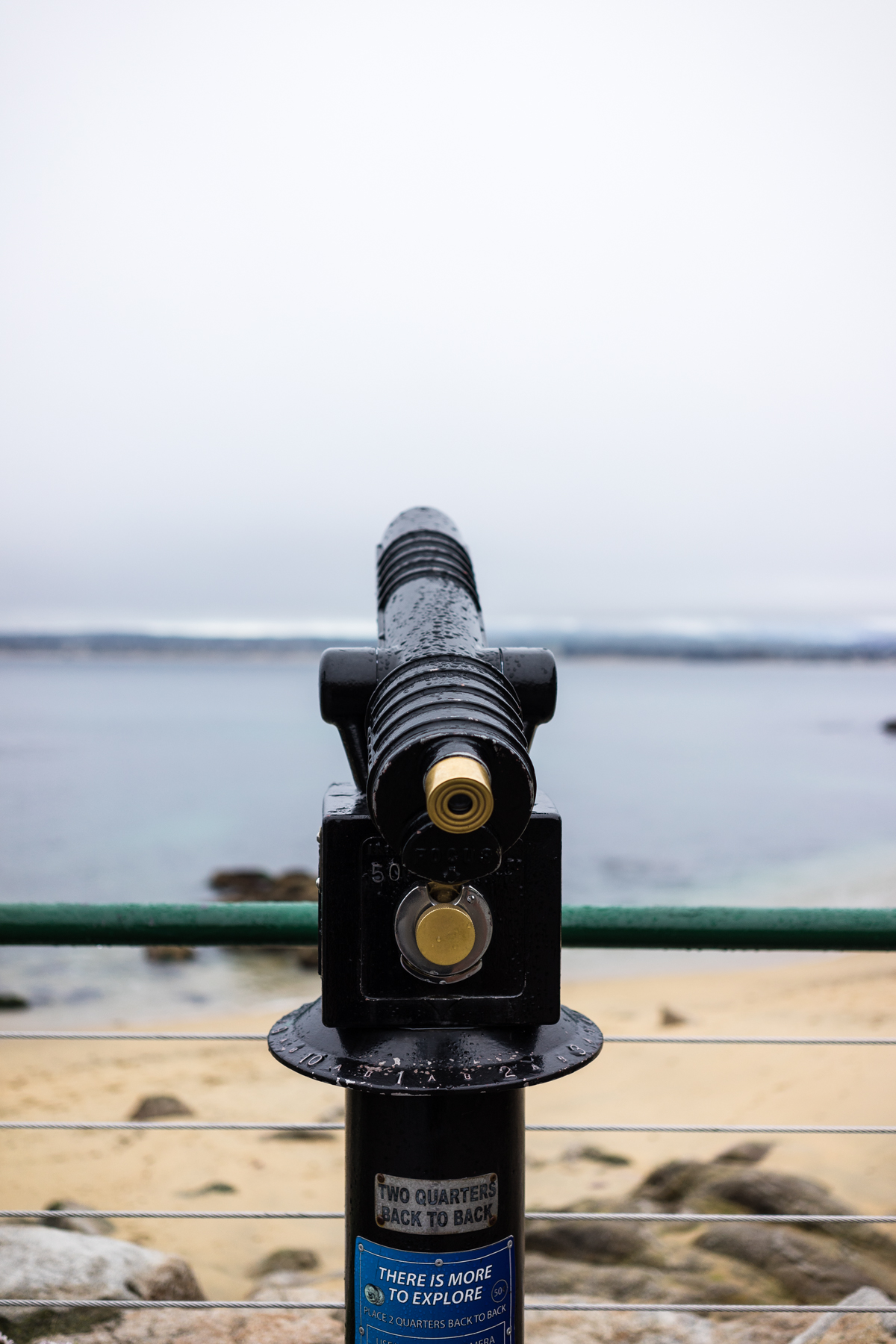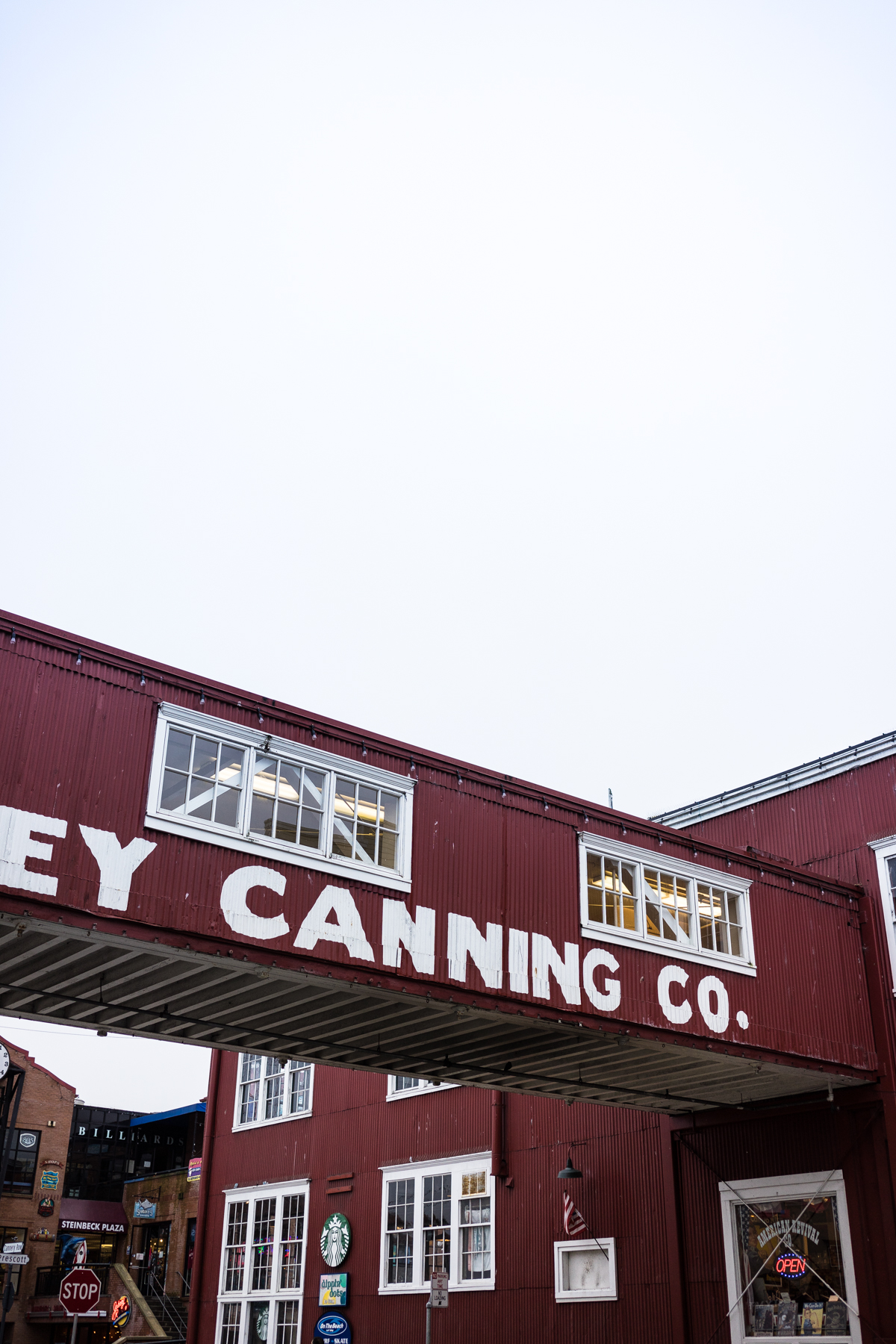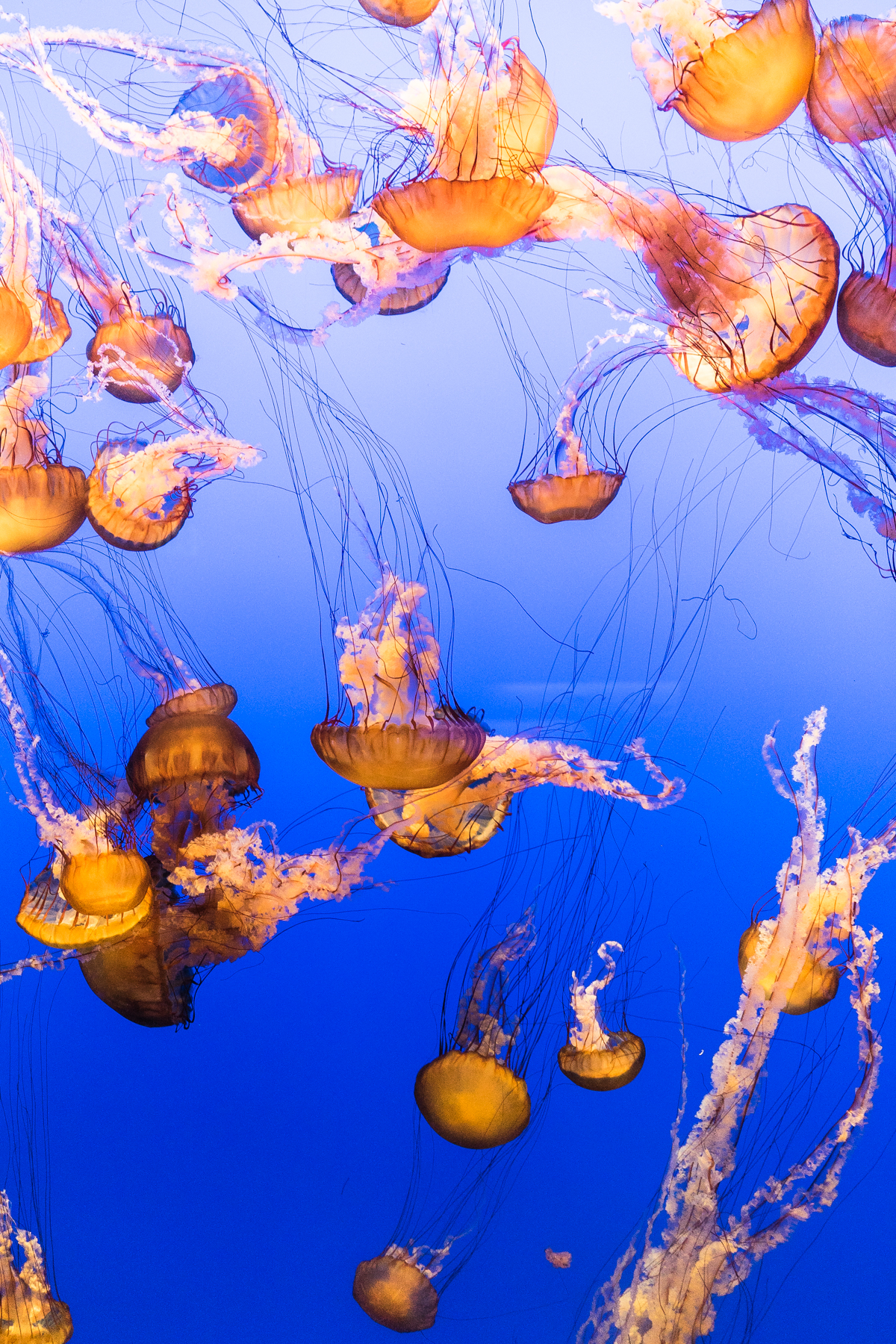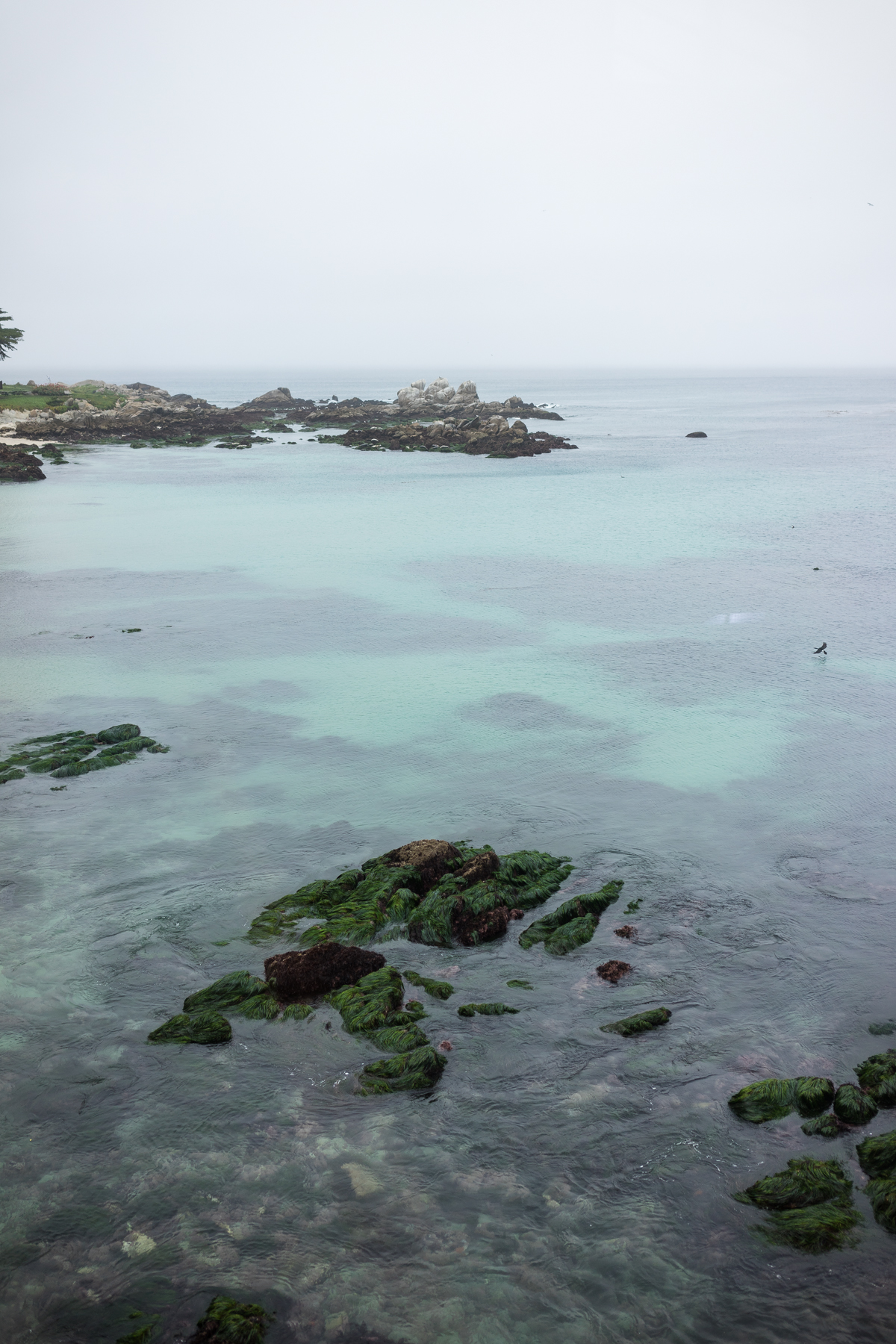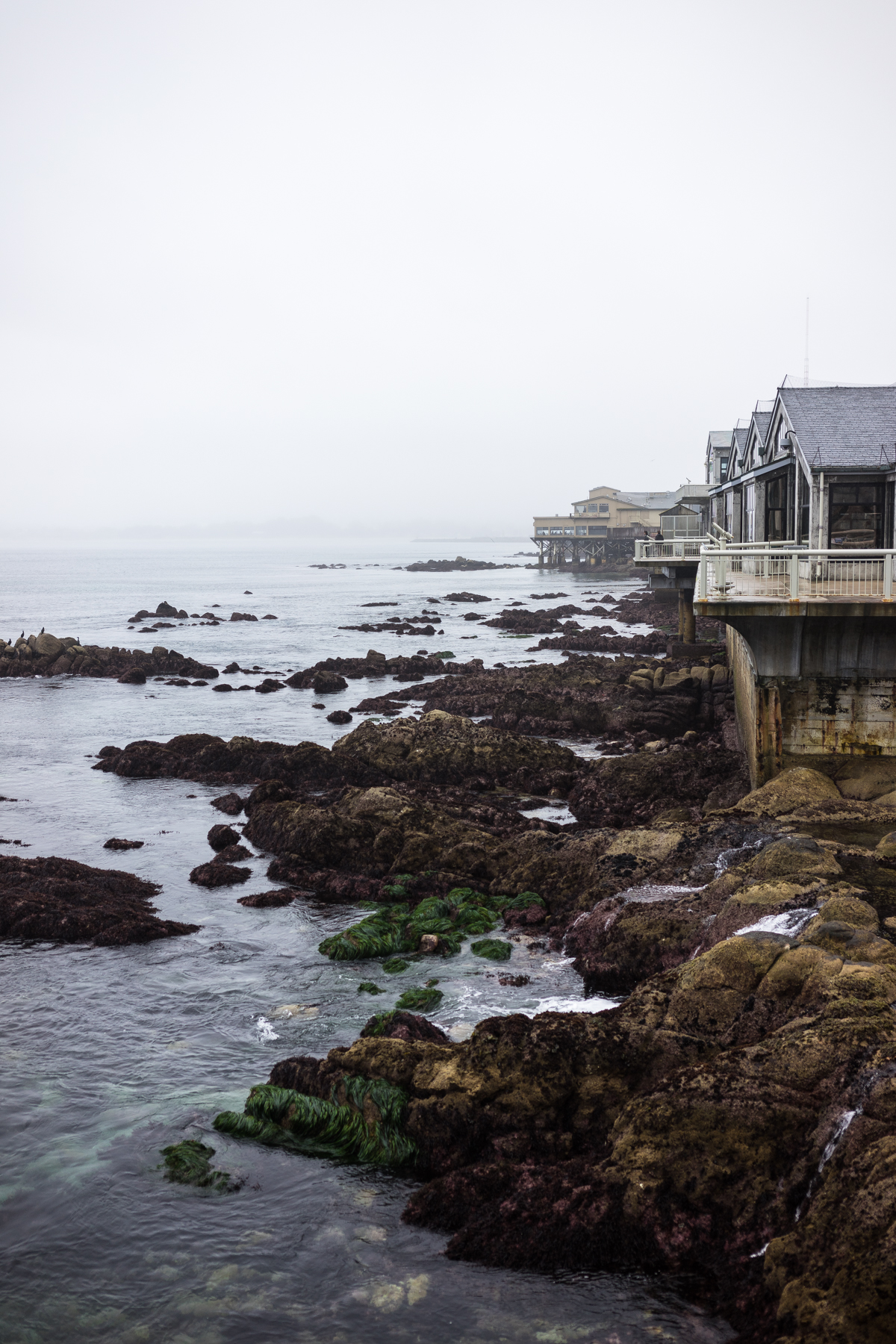 We only spent one day in Monterey which worked out perfectly for us since we mostly were interested in the Aquarium. We also were traveling during off season (February) so the weather was not the best (grey and light rain) but the crowds were non-existent which was pretty rad.
Monterey Bay Aquarium – My only real experience with Aquariums is going to the Chicago one many times and this place was on a whole new level. First off, it's on the water so you basically have crazy beautiful views the whole time via giant windows in all areas of the place. Also, they had extensive exhibits on all of my favorite sea creatures (otters, octopuses, and jelly fish). This is definitely the perfect way to spend an afternoon for any age person.
Other notables:
The town itself was pretty tourtisty so we spent most of our time (outside of the Aquarium) exploring it's rocky shores and getting take-out.
I had heard good things about their Fisherman's Dwarf area but we did not get a chance to check it out. It's definitely on my list for next time.
Cayucos / Morro Bay, California (2ish hours from Monterey):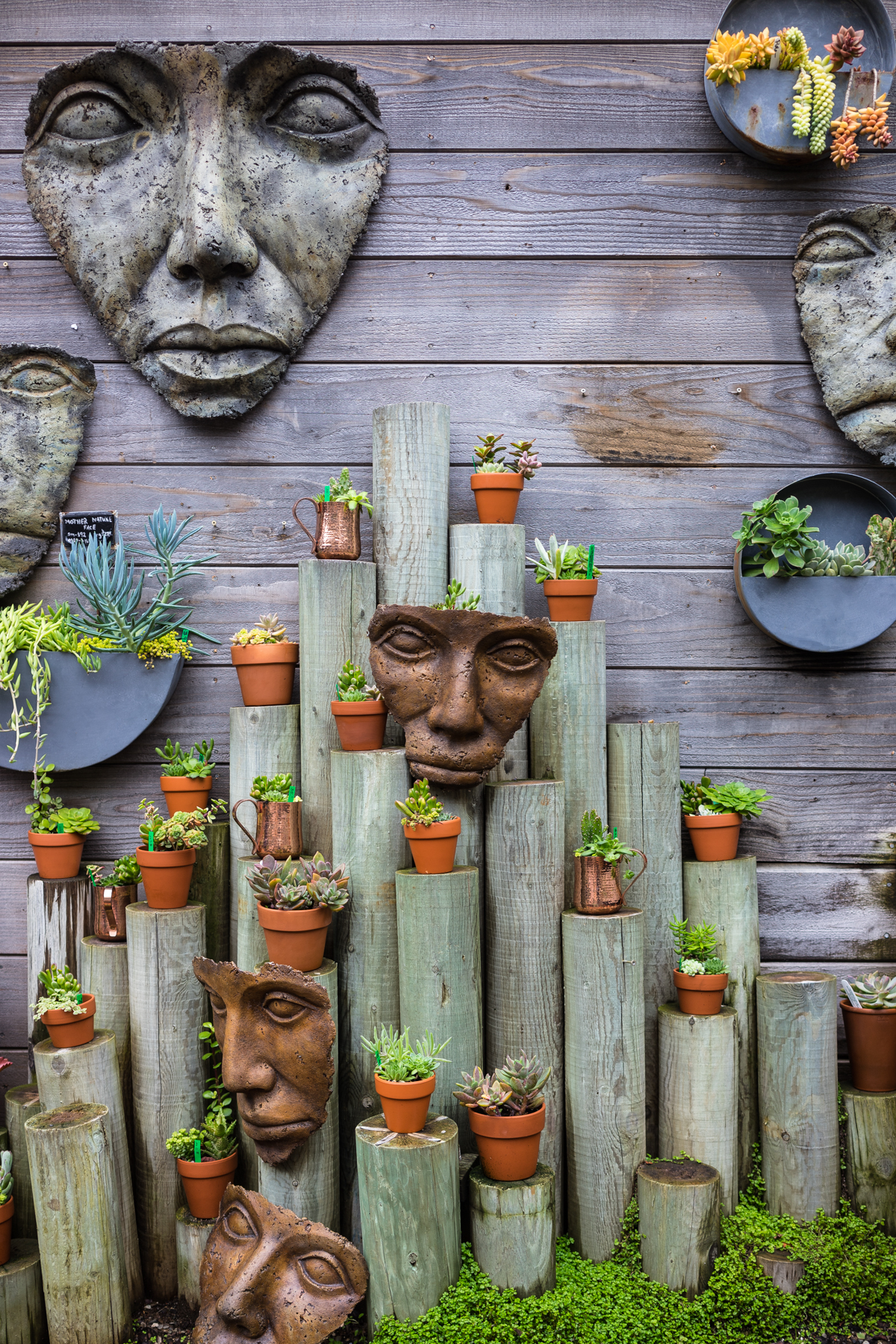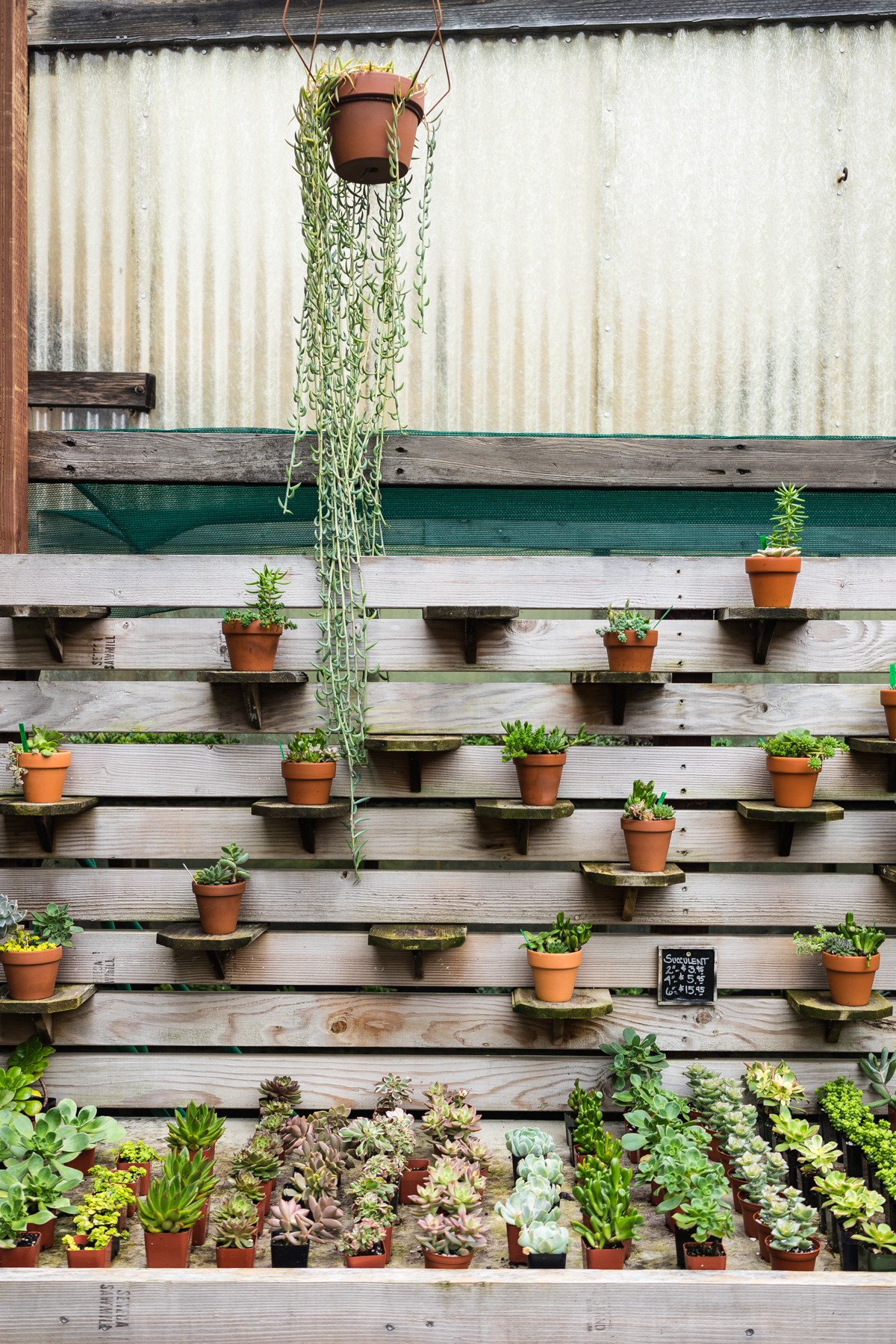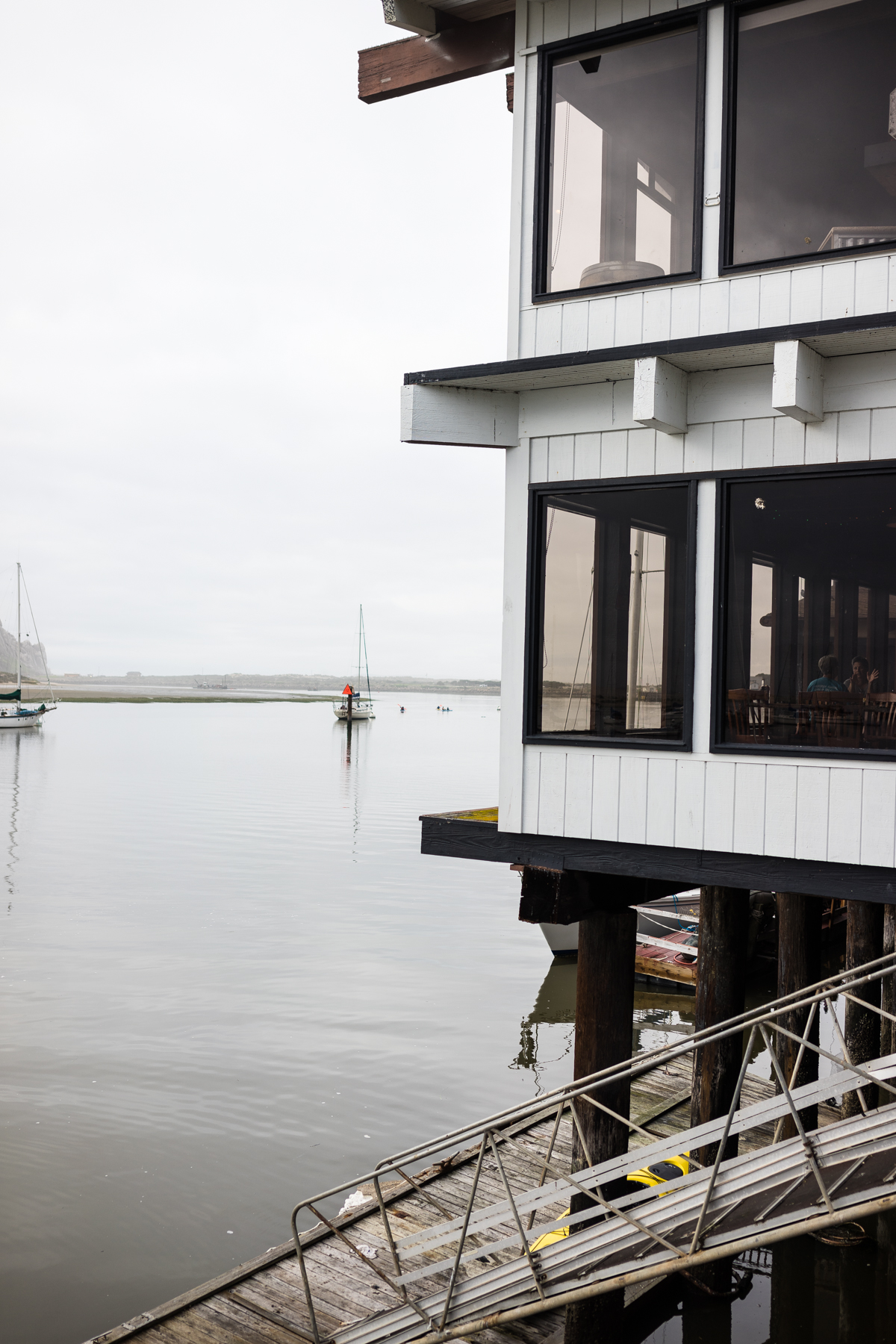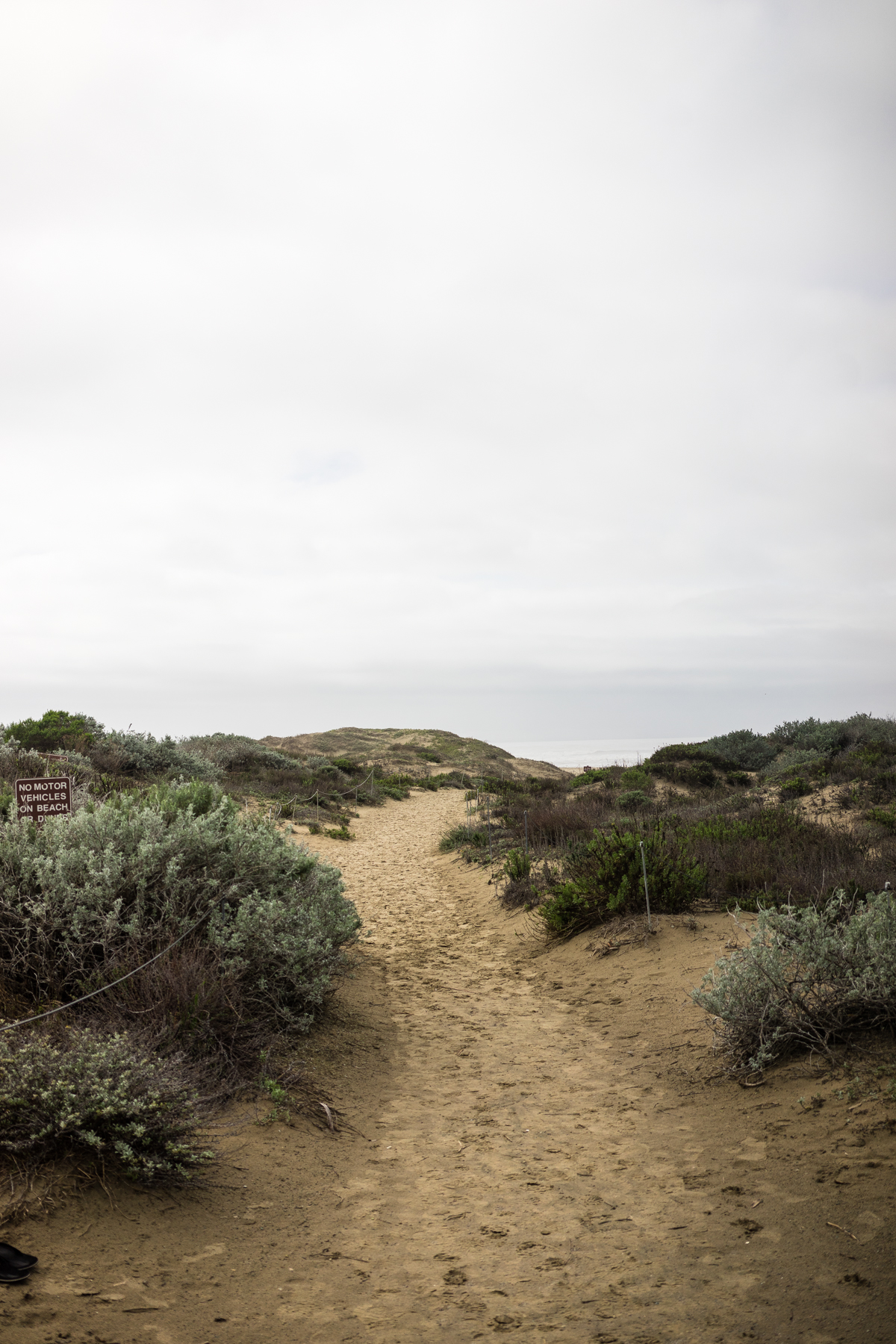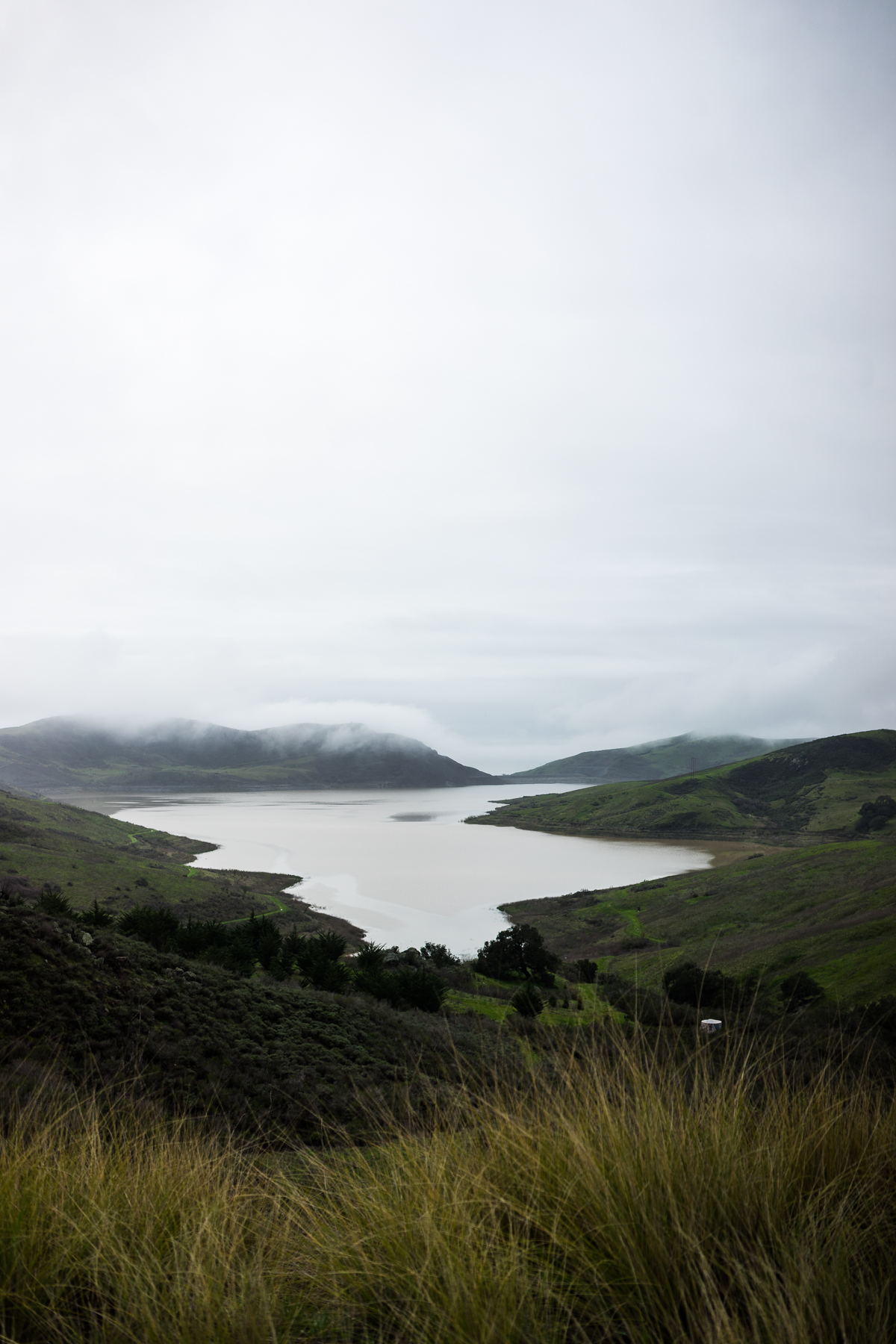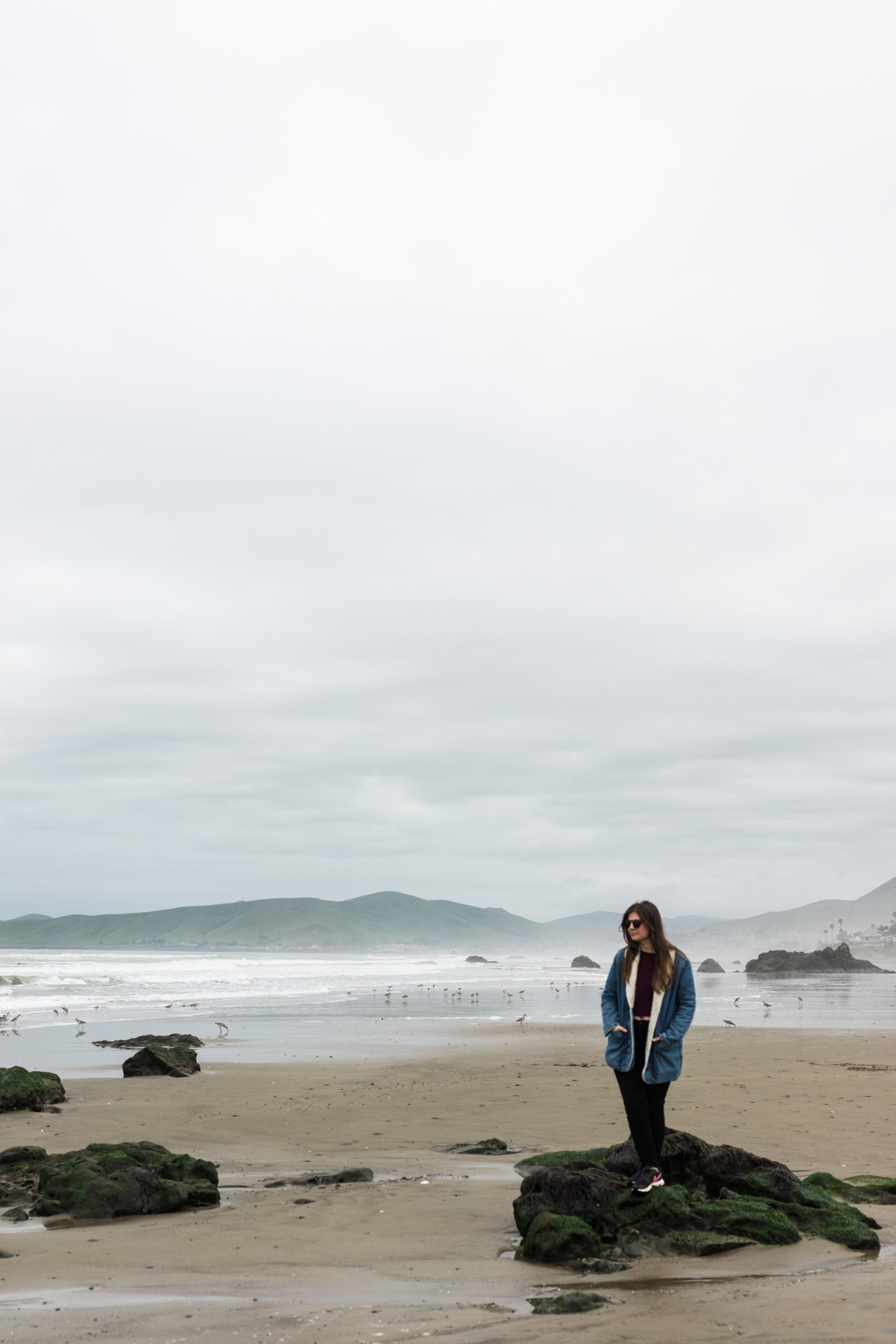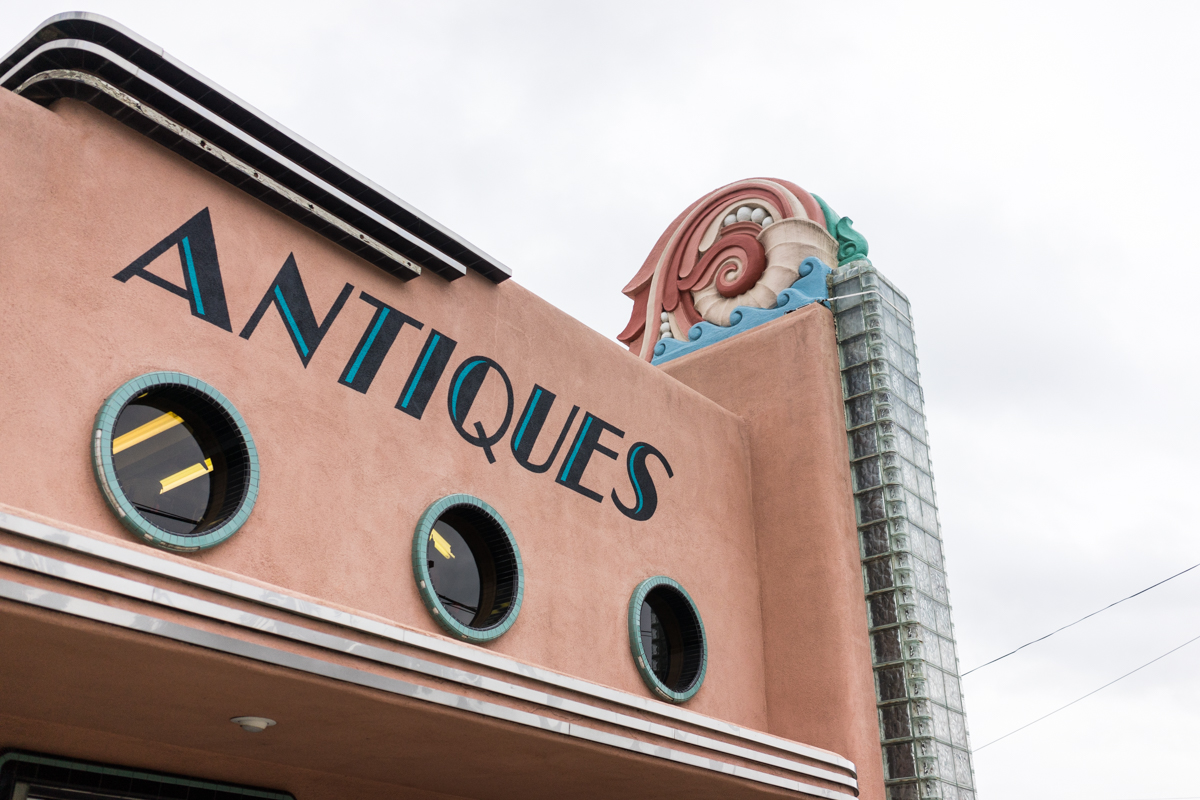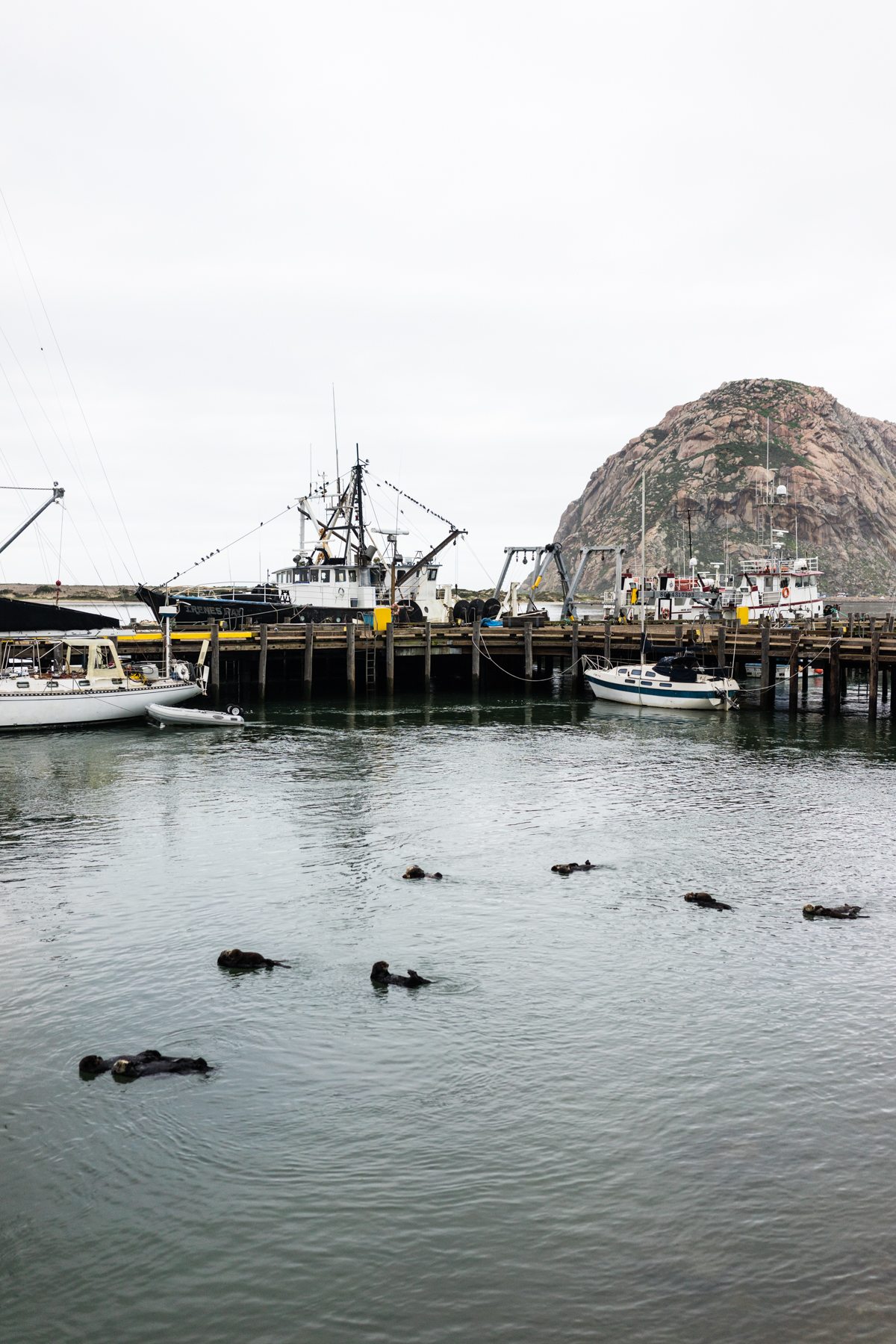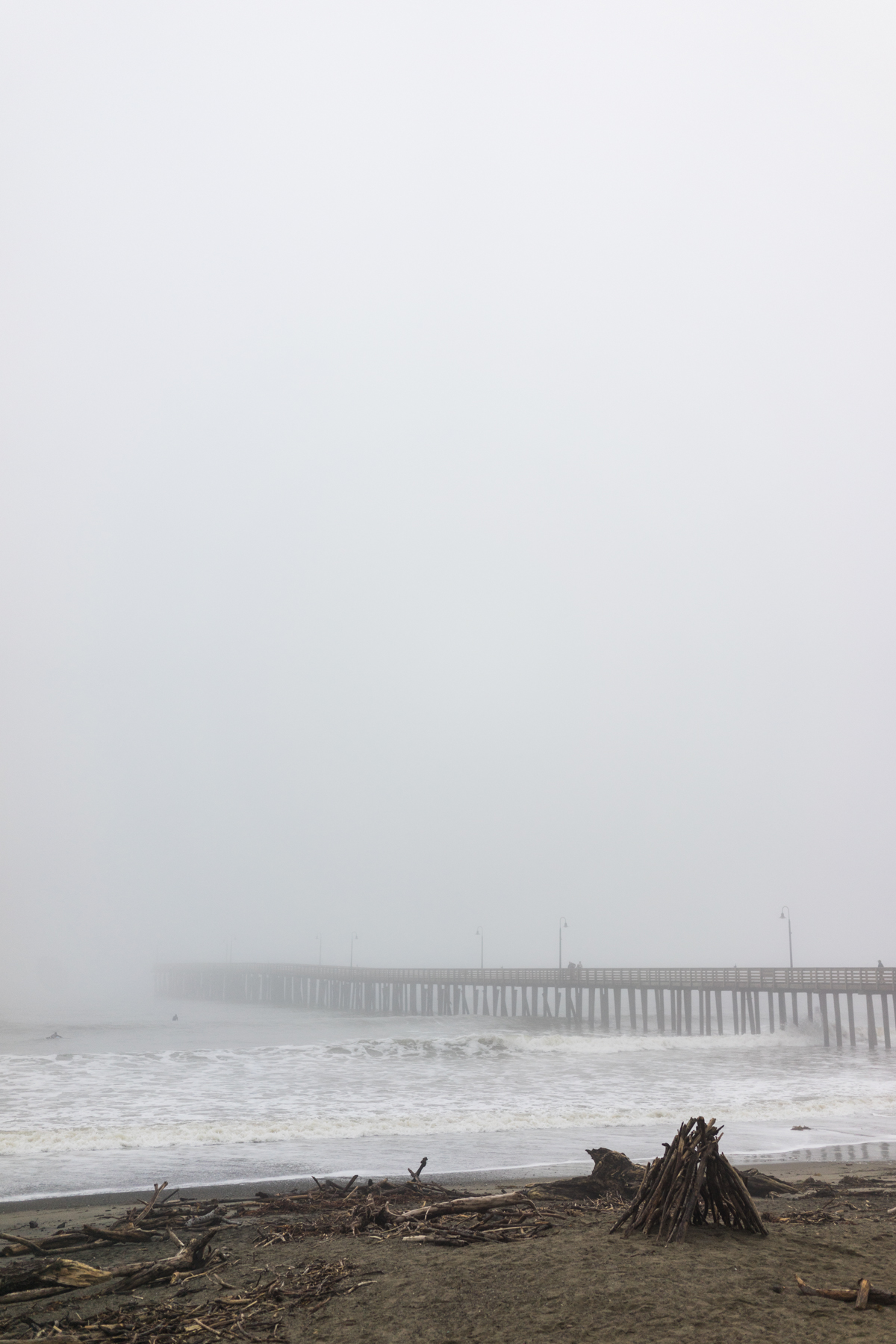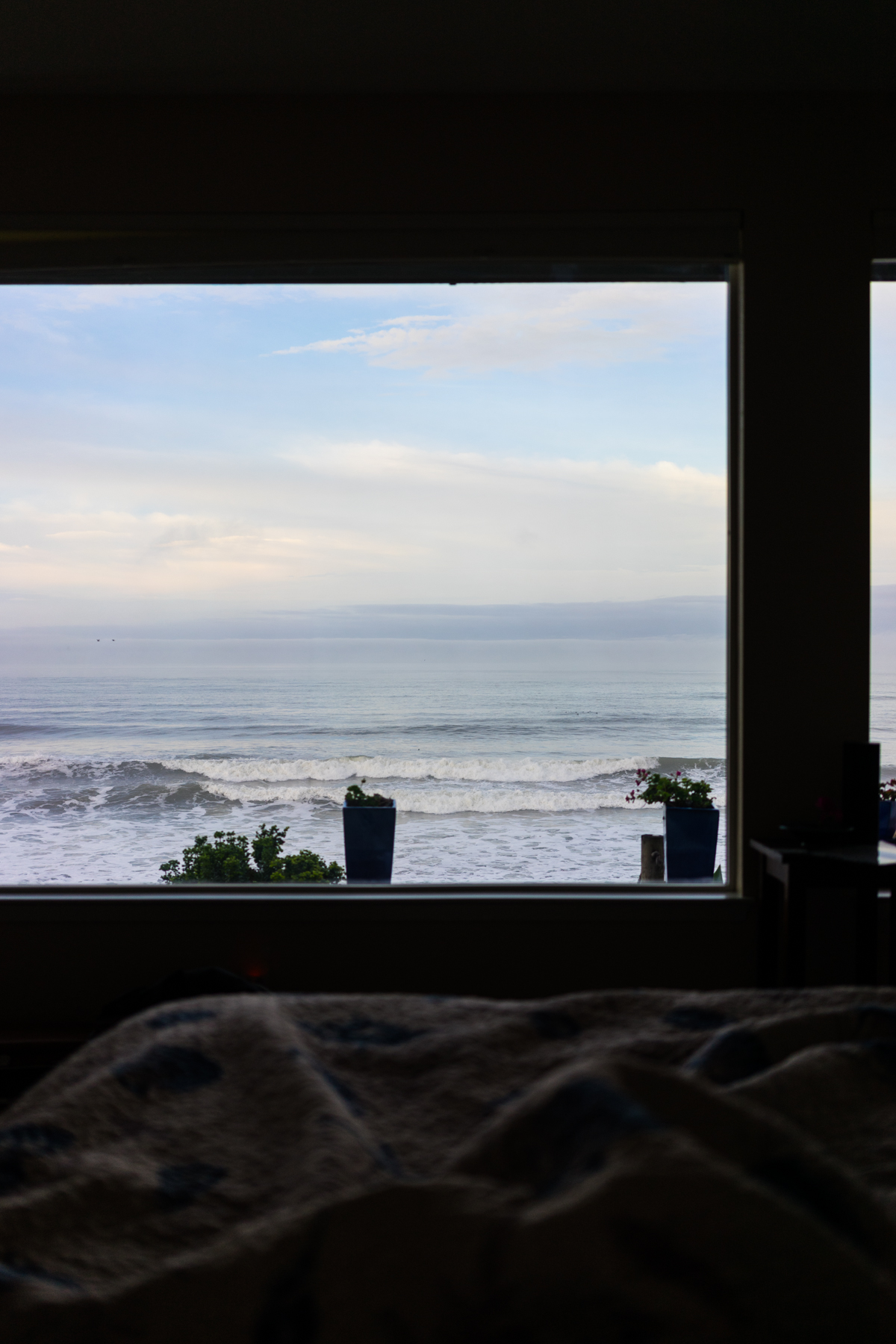 Due to a landslide, Big Sur was closed so we ended up spending a few days in small beach towns north of LA. The pace was slow, the landscape was gorgeous, and it was a really wonderful contrast from the busy atmosphere of SF and LA. I'm not going to go into specifics for places here since we honestly just spent most of our time wandering the beaches and town.
Notables:
We stayed at this Airbnb and had THE BEST time. The place was beyond clean, very private, RIGHT ON THE OCEAN, and connected to a dog beach (!!!). Michelle, the owner, was beyond nice and accommodating. Can't recommend this place enough!
Make sure to take some time to walk around both towns. We ended up spending a good amount of our afternoon walking along the piers and watching sea lions and otters playing in the bay.
VENICE, California (3ish hours from Morro Bay):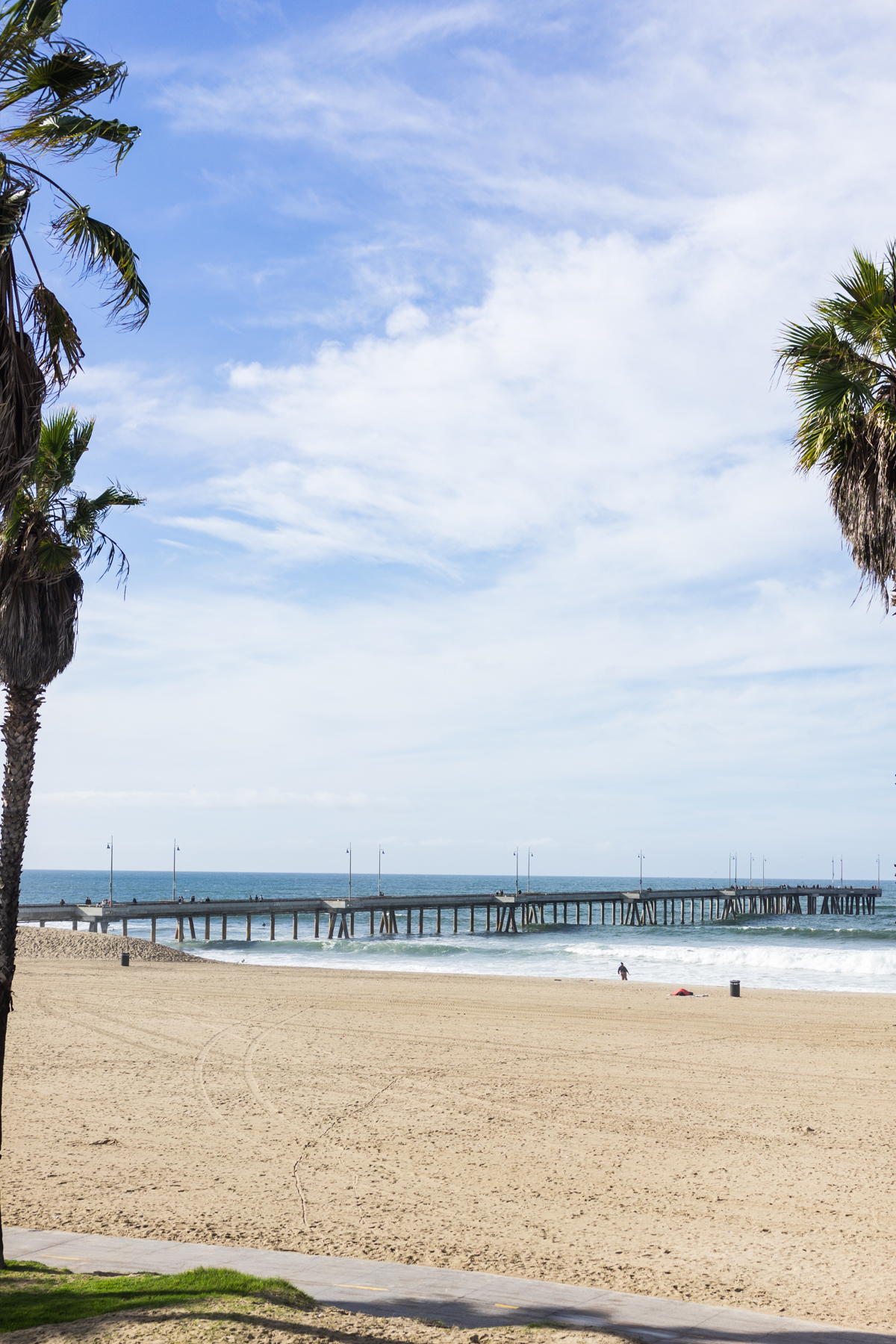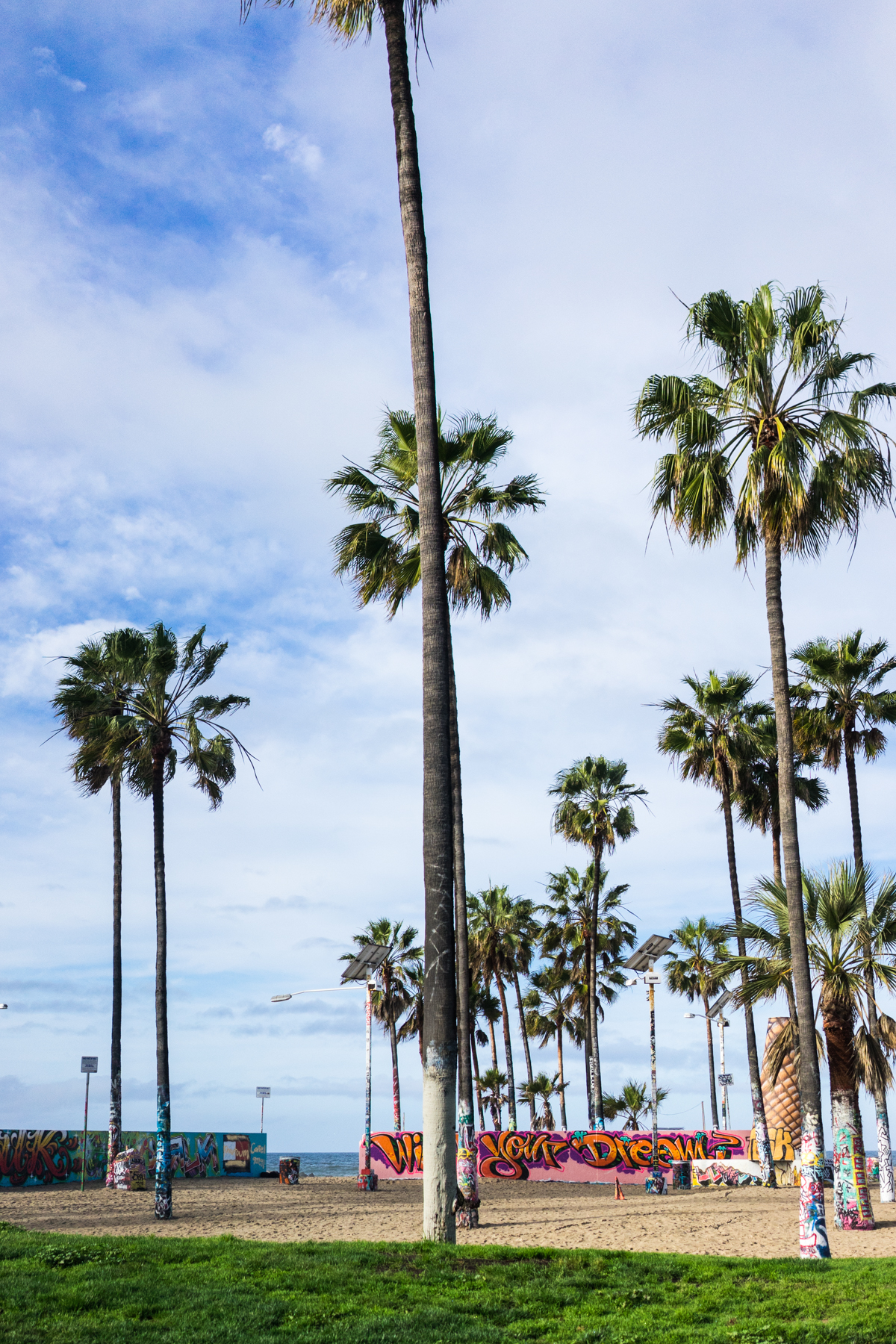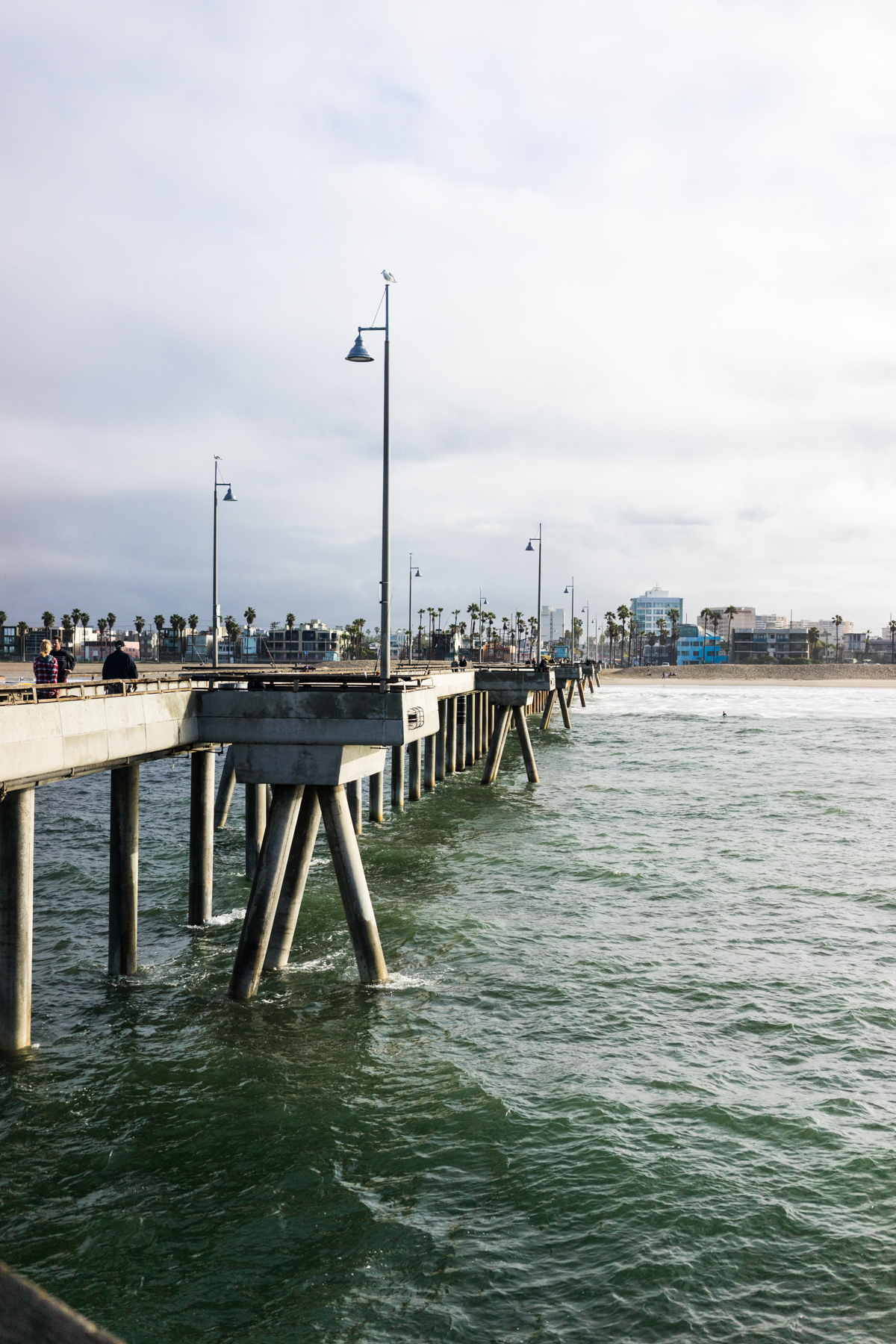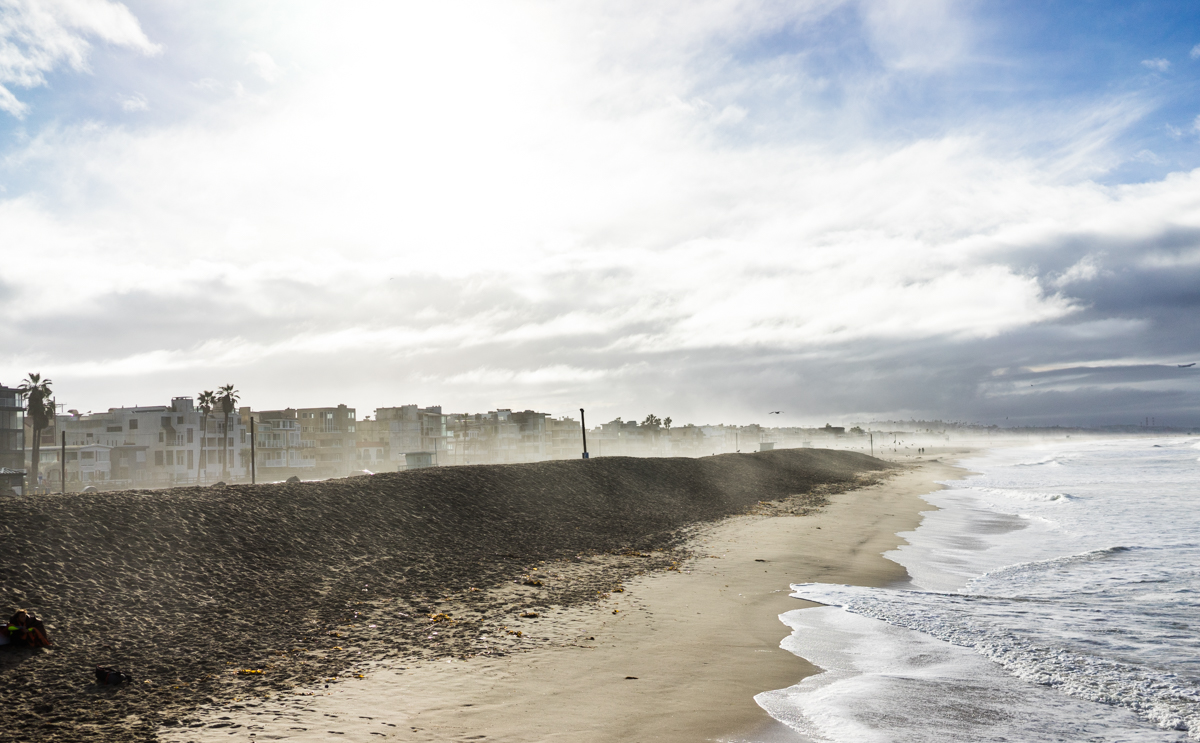 We crammed so much eating into 24 hours in Venice! This place is a vegetarian food paradise and I basically never stopped eating.
Rose Cafe – This was my favorite place we ate in Venice (and not just because we ran into Owen Wilson there). This place has the best So-Cal vibe and the menu is fresh, healthy-ish, and totally delicious. I can see why this has been around since the '70s!
Gjelina (take-out) – We tried to get a reservation at Gjelina 3 weeks early but they were all booked up so we got pizza from their take-out stand next door. It was rainy so we took it back to our hotel but we would have totally just ate it on the beach if it was nice out.
The Butcher's Daughter – We stopped in here for an afternoon drink and treat. Wyatt got an amazing latte and I tried their Golden State (turmeric latte drink) with a cinnamon roll. It was really good but also super busy and a little bit overstuffed in their for my liking.
Abbot Kinney shopping district – Located near Gjelina and The Butcher's Daughter is a big shopping district that is super fun to window shop in. Everything is pretty pricey but it's fun to browse regardless. It was good we flew because I would have probably emptied my bank account at the Scandinavian home goods store, Huset, if we had room in our luggage.
Other notables:
We stayed at Venice on the Beach – a cute little pink hotel that was right near the big pier and boardwalk. They had a rooftop seating area that was so perfect for drinking your morning coffee and watching all the action on the beach.
Take some time to walk the boardwalk. Sure, it's touristy but also kind of really fun to watch all the beach action and scope out all the tiny garage shops.
And that is it! We then flew out of LAX (which was such an easy drive from Venice) and are now back home in the Midwest! All photos above were taken with my travel camera which is not as crisp as my usual Canon Mark III but was so light-weight that it is really perfect for travel.