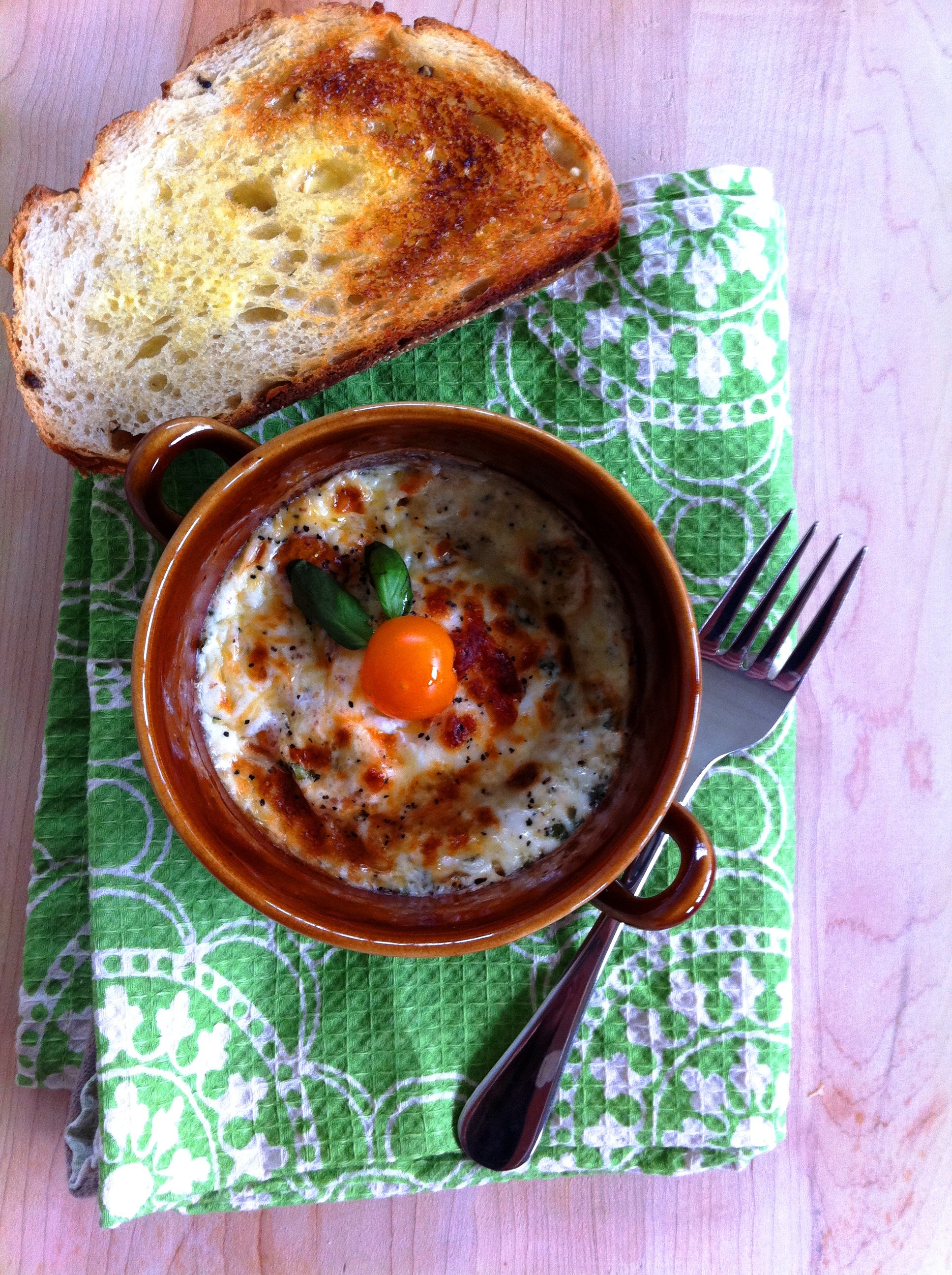 Caprese Breakfast Bake
Today we are cooking a delicious Caprese Breakfast Bake! With generous growing from both my tomato and basil plants this summer, I've really embraced caprese style things. Not only is it a perfect combination of colors and texture but it also is super fresh when using your own produce.
These are like the best secret ever to exist in breakfast making. Really you could put any type of vegetable and herb combination and these would really accent the freshness and flavors of what you have on hand. I really like these because not only do I get bored with the traditional scrambled eggs and over easy, but because you can just pop these in the oven and continue to get ready in the morning while it bakes instead of slaving over a stove top watching their progress.
Also, since you make littler personal guys (the little remekins I use for this recipe are in abundance at every Goodwill ever to exist so don't hesitate to pick up a few for 50 cents the next time you're thrift shopping) you can make as much or as little as you'd like which is awesome when I'm only cooking for Wyatt and me (we just don't need an entire pie size quiche for breakfast, ya know?)
Anyways, enjoyyyyy.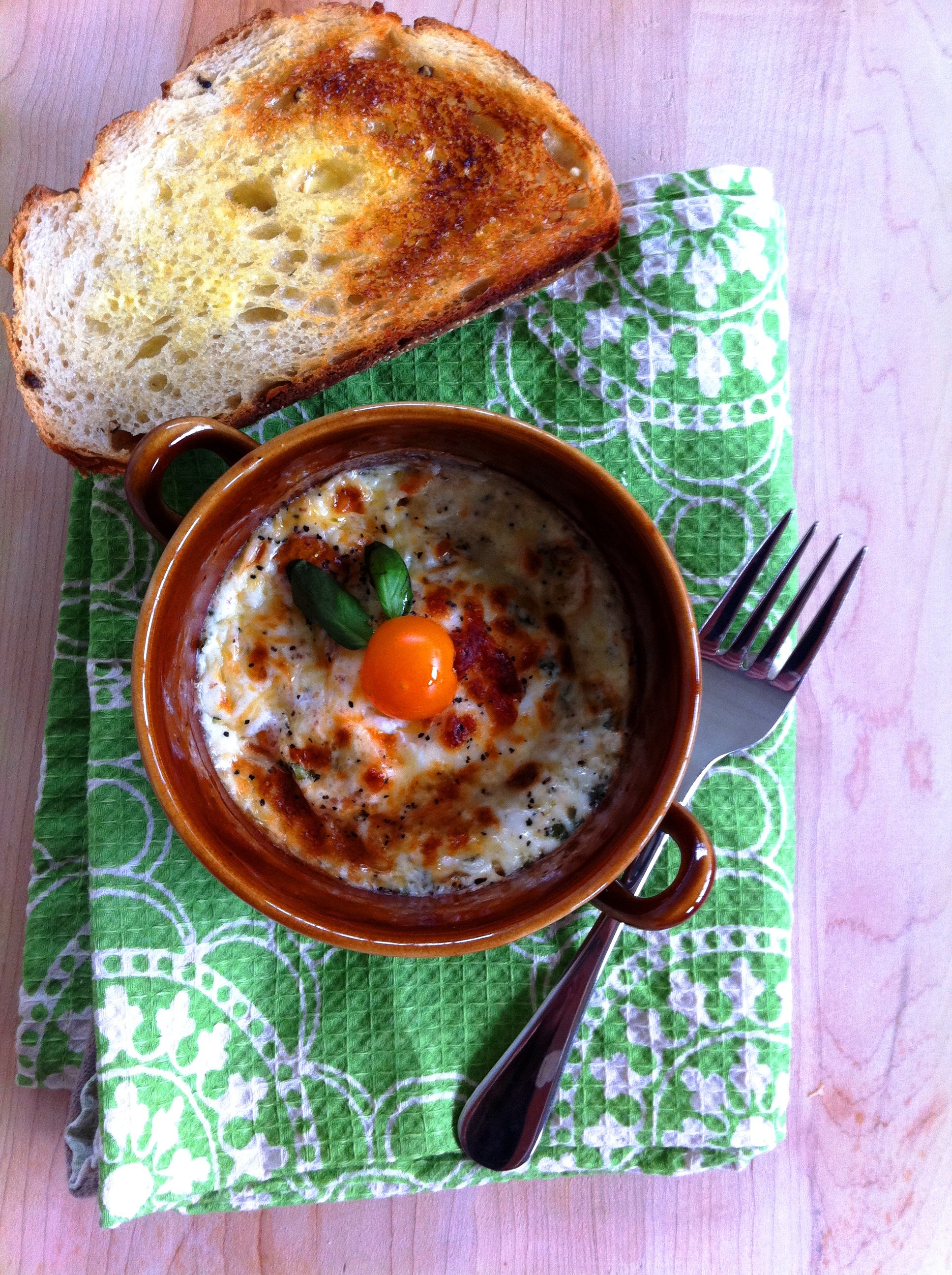 Caprese Breakfast Bake
(to make 2 ramekin's full)
4 eggs
1 cup mozzarella, cubed or shredded
6 cherry tomatoes, sliced in half
10 basil leaves, torn
4 Tablespoons heavy cream
Salt/Pepper
Spray the ramekins with cooking spray so the egg doesn't stick. Preheat the oven to 350 degrees.
Divide the mozzarella, tomatoes, and basil leaves evenly between the two ramekins. Top ingredients with two eggs in each remekin (be careful not to break the yolk so that it'll be running when you're finished and can drip all over your toast!). Pour a tablespoon of heavy cream over each each yolk (this helps it from drying out). Sprinkle with salt and Pepper.
Bake for 5-7 minutes and then turn the broiler on for another 2 minutes so the top gets crispy and yummy. Keep under broiler for a minute longer IF you want your yolk to harden.
Serve over yummy buttered toast and eat immediately (without burning yourself!). Enjoy your Caprese Breakfast Bake!