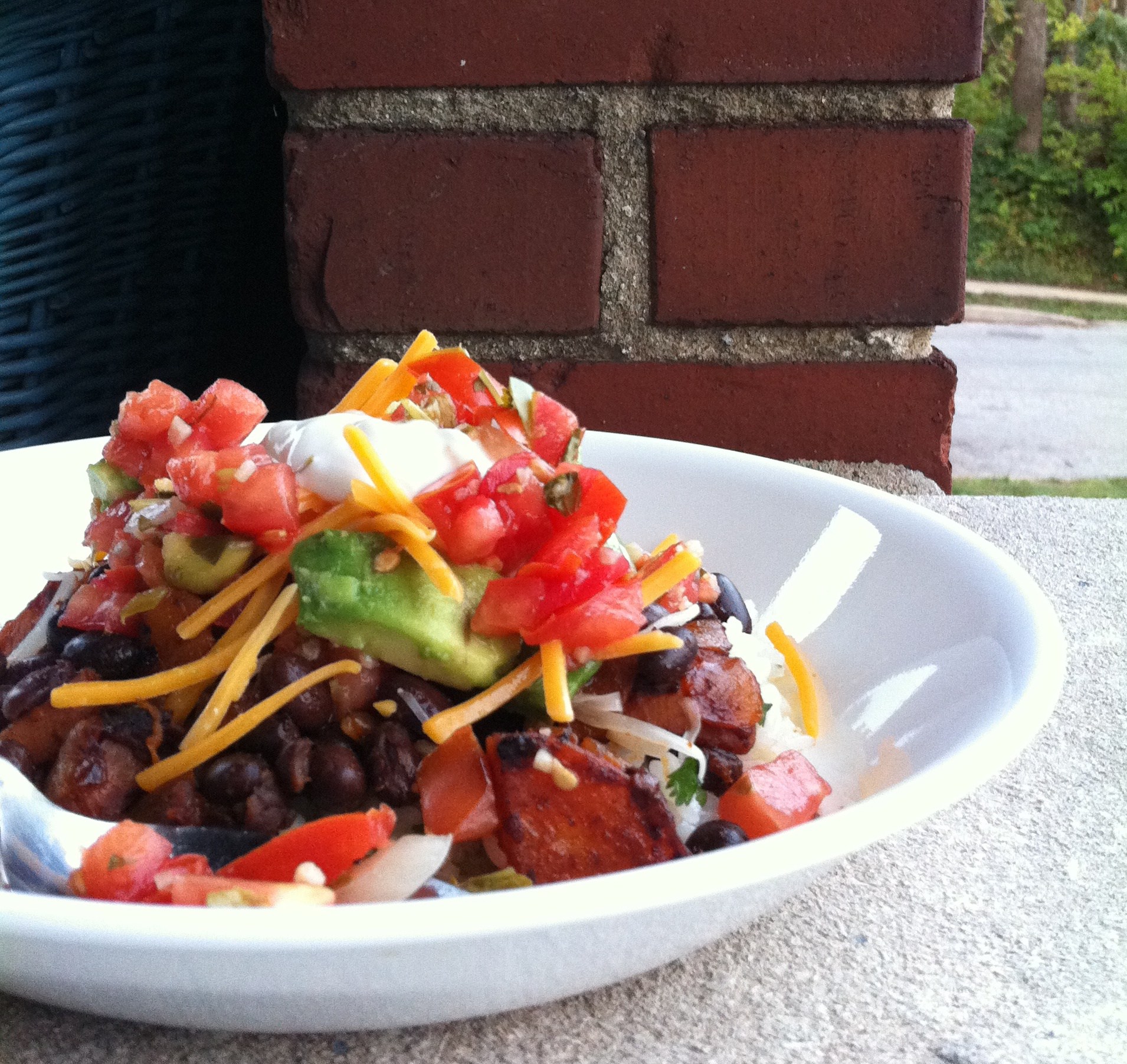 Chipotle Butternut Squash Burrito Bowls
I really wanted to start this post of by talking as if I was the burrito but my editor (AKA my roommate) highly discouraged me against it so I guess I'll just talk about the food instead. But before I talk about the food, let's talk about beergaritas. Have you ever had one? Well you need to fix that and preferably soon. I'm not going to go into details about why you need to because the name itself is pretty self explanatory and although it may not be the classiest drink you'll ever have…who wants classy anyways?
Yummy yummy mix ins
Please keep in mind that the ingredient amounts can be adjusted completely for this recipe…I mean I'm sure you knew that but if you like sour cream with a side of burrito than have at it (My point being don't take the ingredient list too seriously down below). Also, the great thing about Mexican food is that it makes mass quantities and all the supplies are always super cheap so feed your friends. Or your entire 12 piece family. Or the cat lady next door. Whoever.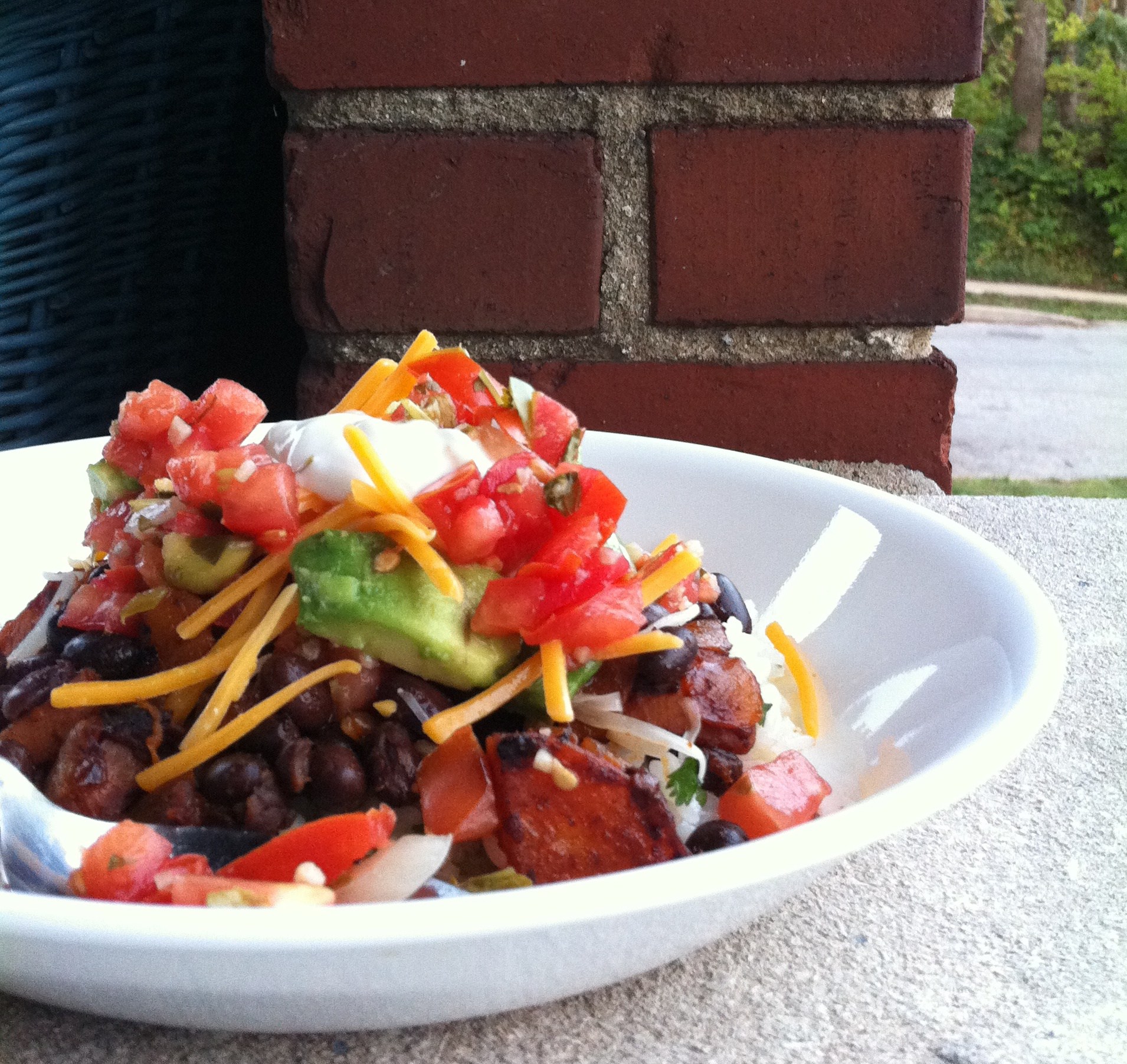 Porch burrito bowl!

Chipotle Butternut Squash Burrito Bowls
(Adapted and simplifed Closet Cooking)
Chipotle Butternut Squash
1 small onion, sliced
1 garlic clove, chopped
1 chipotle in adobe sauce, chopped
1 teaspoon adobe sauce
couple dashes of cumin
2 tablespoons ketchup
3 cups butternut squash, peeled and chopped into bite size pieces
oil
Burrito Bowl Add ins:
1 cup cooked rice
handful of chopped cilantro
half a lime
sour cream
salsa
can of black beans, drained and rinsed
1 large avocado, diced
1/4 cup shredded pepper-jack cheese
First, heat oil in a skillet over  medium heat. Add onions and saute for five minutes or until softened. Throw in garlic and cumin and cook for another minute.  Add chipotle, adobe sauce, ketchup, and butternut squash and cover. Cook for 15 to 20 minutes or until the butternut squash is cooked all the way through.
While letting the squash cook, combine the rice, cilantro, and juice of half a lime in a bowl. Let sit for 10 minutes to absorb their flavors.
Assemble burrito bowl in this order (or dont- I don't really care either way and it's gonna be amazing regardless): Cilantro-lime-rice, chipotle butternut squash, black beans, salsa, avocado, cheese, and sour cream.
Munch.
*Important Side Note: Eat on a porch to make it a porch burrito (and preferably with a beergerita)