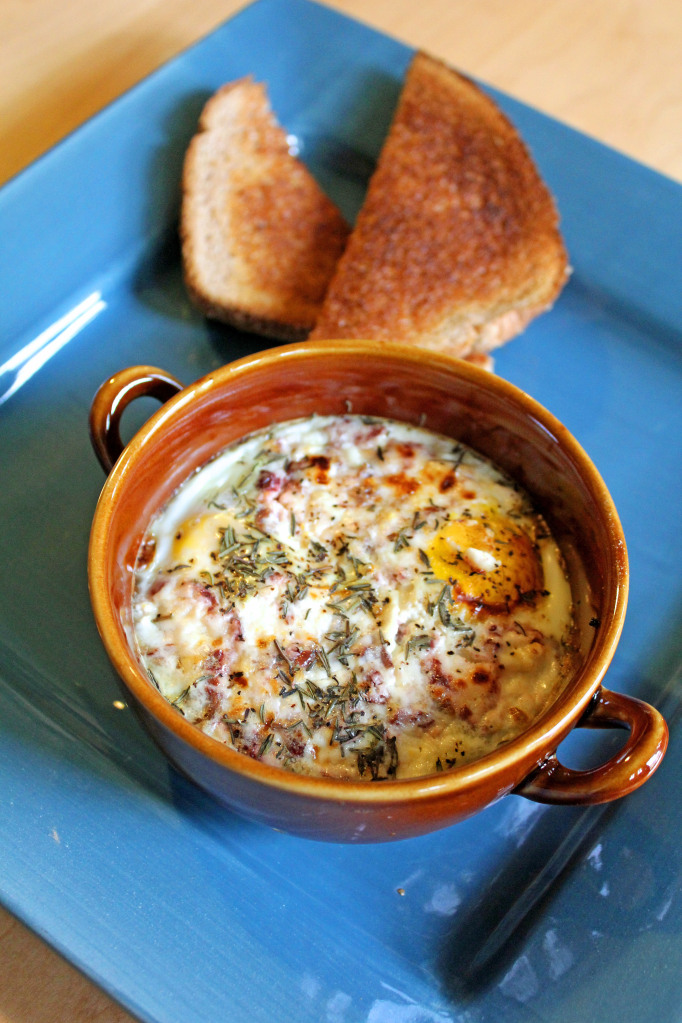 So Christmas came early this year.I decided to buy myself a new camera for all the hard work I've put in this year but instead of waiting til I saved up the money for it (surprise, surprise) I splurged and bought it last week. I reasoned it with that fact that I was gonna need the holiday break to play with it and figure out how to use it…right? Anyways, I'm sorry if I get a little excessive with the pictures for awhile but it's only because I'm super excited about my new toy.
So, in other exciting news, I am FINALLY on holiday vacation(well sort of- I still have to work at the Record Label in the afternoon but I've got all mornings and evening off for the next month!). This means lots of breakfasts in bed. I am the type of person that likes to take two hours to wake up…You know, make some coffee, get back into bed to drink that coffee, watch a movie in bed while drinking coffee, make breakfast and get back into bed while it cooks, eat in bed, etc.
To start off my morning I made this super simple breakfast bake so that I could crawl back into bed while it cooked. These miniature bakes are soooo easy to make and sooo delicious. In the summer we got use to throwing whatever was fresh from our garden into them (cherry tomatoes, basil, thyme, corn, etc) but now that it's winter it's more like…whatever is in our fridge. It's a rather simple equation: 2 eggs + a cheese + dash of milk + a spice + veggie/meat= delicious. The combinations are absolutely endless! Here I did the whole sweet and savory combination to please just about anyone's taste buds.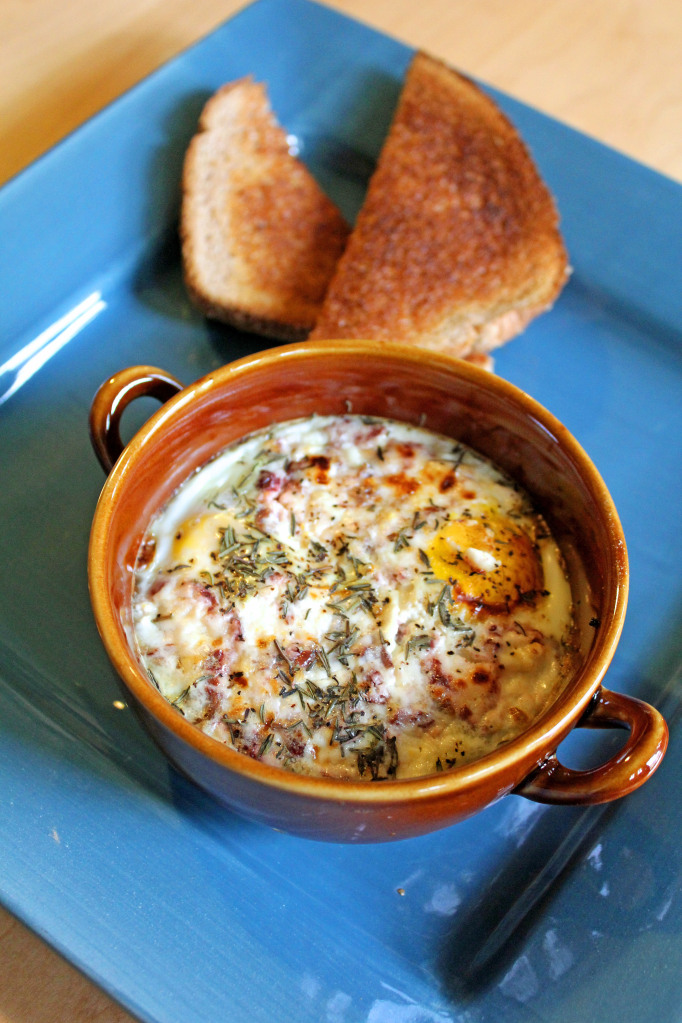 Cranberry Goat Cheese Breakfast Bake
Serving Size: 1
2 Eggs
2 tablespoons milk
A couple chunks goat cheese
4-5 dried cranberries
2 teaspoons dried thyme
Salt/Pepper
Preheat oven to 350. In a small greased remekin, add in this order: 2 eggs, milk (pour it over the egg yolks so keep them from drying out), goat cheese, cranberries, thyme, salt, and pepper.
Cook for 10-12 minutes. In the last minutes, put the broiler on (but keep a very close watch on it!) so that the top browns.
Enjoy with toast. In bed with some french roast coffee. And your favorite slippers.