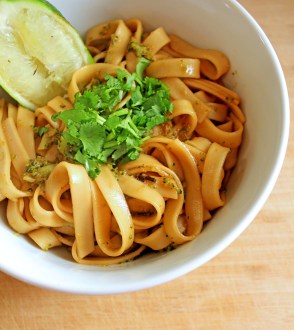 Easy Vegan Pad Thai
Okay, so after having an epic cooking marathon this past weekend for Christmas, I've been feeling a bit less motivated in the kitchen and have been making my boyfriend survive off of leftovers. Finally, I regained the desire to cook up something fresh last night and decided to whip out this pad thai for dinner because we had everything on hand and it was about as simple as recipes come.
Although this recipe was simple, it was (to my honest surprise) super delicious. Sometimes I find "half-assed" pasta recipes to be bland and not as flavorful as their scent but this stuff was really as good as take out. It took us maybe 20 minutes to whip up (at the most) so I am excited to add this one to my weeknight rotation when I'm short on time and need something comforting.
Plus, it's vegan (thank goodness. Cheese in pad thai…yuck)!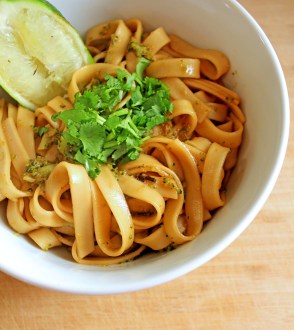 Vegan Pad Thai
8 ounces of Lo Mein noodles
4 cups of broccoli
4 Tablespoons brown sugar
3 Tablespoons lime juice
4 Tablespoons soy sauce
2 garlic cloves, minced
6 green onions, chopped
1 Tablespoon olive oil
Fresh cilantro, chopped (for garnish)
Peanuts, chopped (for garnish)
In a large pot, boil the lo mein noodles according to the package directions. In the last five minutes, add the broccoli. Drain and set aside.
In a small bowl, combine the lime juice, soy sauce, and brown sugar. In a large skillet, heat olive oil over medium heat. Add garlic and cook for 30 seconds. Next, add the noodles/broccoli and soy sauce mixture. Toss until the noodles are well coated with the sauce. Remove from heat and stir in the green onions.
Garnish with cilantro and peanuts.
Enjoy with your kitty while watching an episode of Twin Peaks and wishing you had every article of clothing that Audrey Horn fashions.