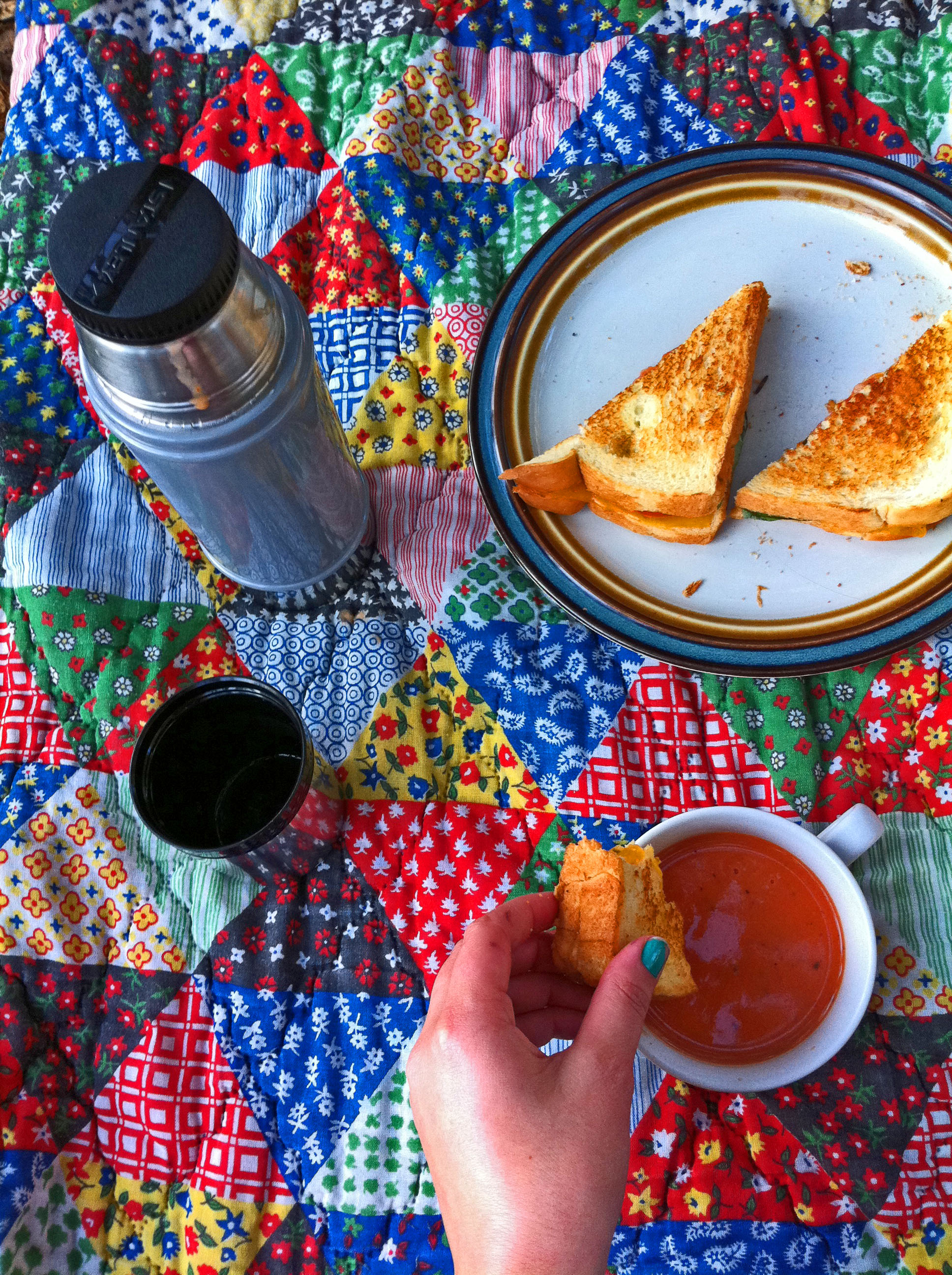 It seems that I've managed to fall into a repetitive routine with my blog posts. Blurb, picture, recipe. Repeat. Well, dang. I am soooo sorry. When did I become so predictable? Well, I'm going to spice today's post up by dun dun dun…not posting a recipe!
I skipped making dinner yesterday and let Wyatt cook for me. I know, I know…it was really hard for me to accept that OTHER people can cook too but it's nice to swap roles.  I did, however, have to have SOME control and demanded we go on an evening picnic with the grub he made and get dessert at Chocolate Moose (a ice cream stand that has perfected the concept of vegan ice cream that actually has the texture of creamy ice cream).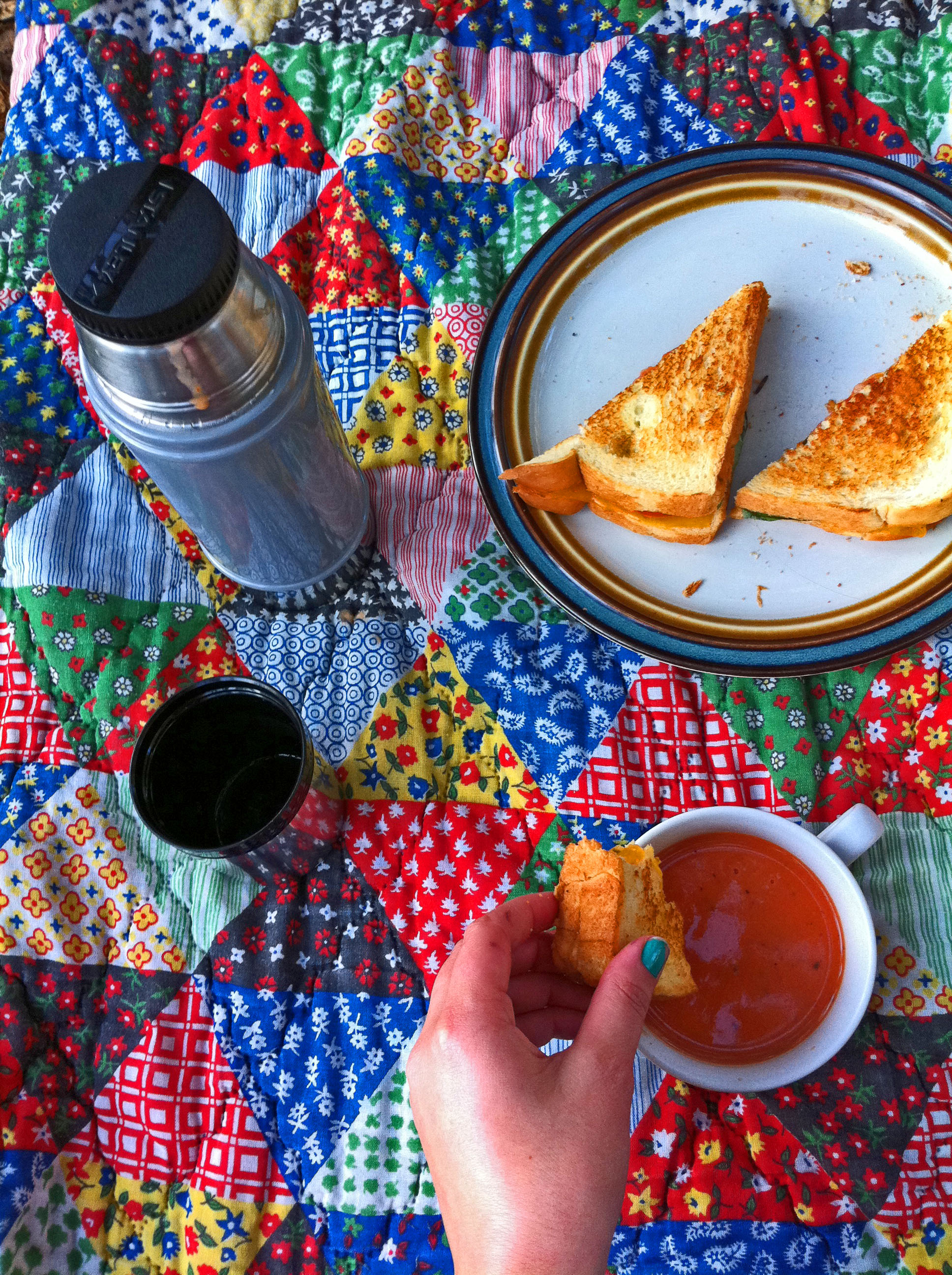 He made his specialty: grilled cheese with tomato soup.I know this sounds simple (which for the most part…it is) but it's the fanciest comfort food you'll ever eat! It's got slices of fontina and cheddar cheese with a layer of basil leaves and slices of tomatoes fresh from my garden. Damn, now that is a grilled cheese. And he adds yummy spices of oregano and crushed peppercorn to the tomato soup for a perfect complex flavor to a simple soup.
Wyatt and I live about a block apart and there is a lot of going back and forth between houses. We live in a college neighborhood but for some reason there is a museum in this neighborhood that has a beautiful garden in the back. I'm talking sunflowers taller than me and vines that wrap around a pathway to create a walkway tunnel.
You could probably talk to anyone who lives in our neighborhood and they would have no idea this museum is here. I lived in this neighborhood for three years until finally noticing it ONLY AFTER moving right next to it. This is awesome because that means the museum is closed by 5 and always abandoned so I love to break into the garden after hours and enjoy it's peacefulness.
Yup. We ate all of it.
And watched the sun set.