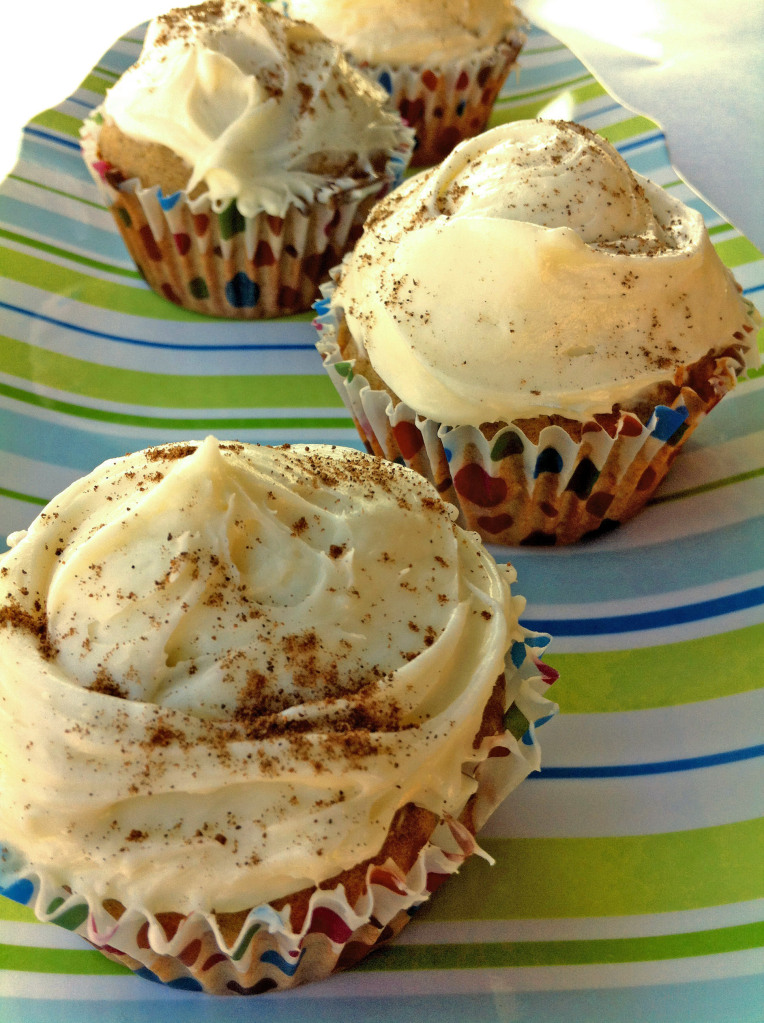 To celebrate finishing my first exam of finals week, I dedicated my afternoon to baking festive goods and listening to Christmas Elvis albums. And damn, it was perfect. There is something about baking that is just so relaxing and it was a perfect ending to three straight days of studying.
Anyways, If you haven't been able to tell yet, I seem to have this weird thing for cupcakes/muffins. Something about how they are in miniature form and easy to take on the go gets me everytime. I guess what I am trying to say is that I do realize that 1/3 of my posts are about cupcake and muffins but they always turn out so damn good that I can't help it!
On another note, I found the original recipe for this muffin in  Homemade by Yvette Van Boven which is a  ridiculously inspiring cookbook. She does the most amazing photography in this book which makes me want to recreate everything in it (which I hope to, at least admit, to do over Christmas break).
Anyways, this recipe has the perfect balance because the muffin itself isn't super sweet which is why the tangy cream cheese icing compliments it perfectly. I'd recommend this recipe for some type of breakfast or to go with your afternoon tea. It's simple, easy if you're in a hurry in the morning, and goes perfectly with tea or coffee. Plus, these taste straight up like christmas so how could they possibly be bad?
Gingerbread Muffins
4 oz. Butter
1/2 cup sugar
2 eggs
1 cup flour
1 1/2 teaspoons baking powder
1/2 teaspoon salt
1 tsp vanilla extract
1 tsp cinnamon
1 tsp all spice seasoning
1/4 cup milk
Icing:
8 oz cream cheese, softened
1 1/2 cup confectioner sugar
1 squirt of lemon juice
Preheat oven to 400 degrees. Mix all dry ingredients in a large bowl and wet ones in a small. Grease a muffin tin or fill with liners. Fill liners about 2/3 full and stick in the oven. Cook for 15 t0 18 minutes.
While the cupcakes are cooling, prepare the icing! Just mix all the ingredients together and lather over the muffins. Sprinkle cinnamon or allspice on top of each cupcake.
Munch down while dancing to Elvis Christmas tunes. Or over coffee while watching recaps from Kid Rock on Diners, Drive-ins, and Dives (if you're feelin' American). Uh yeah.