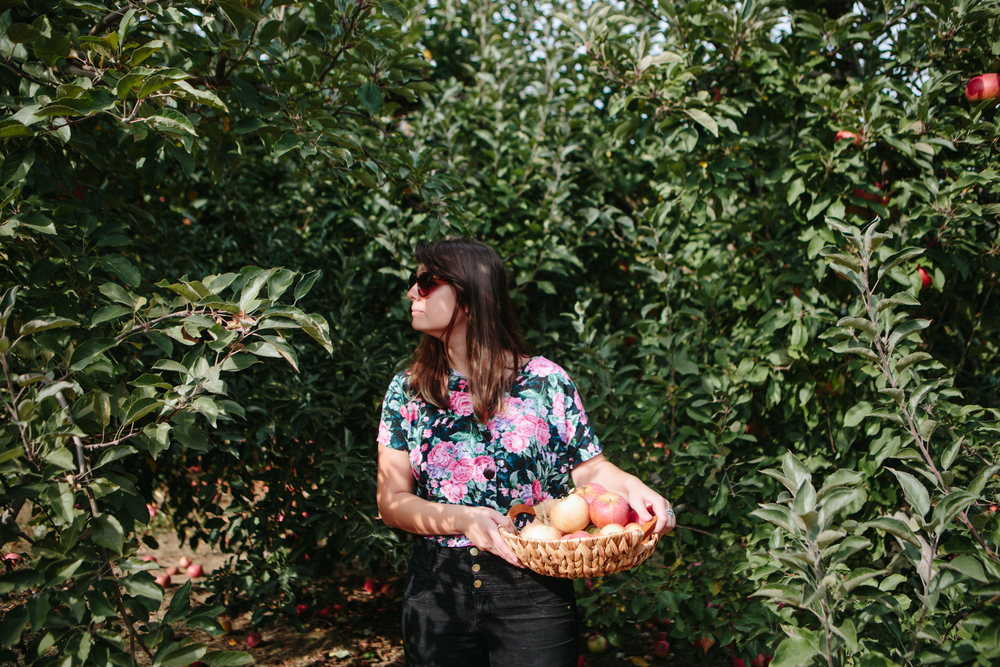 Goat Cheese Stuffed Cannelloni with Roasted Cherry Tomatoes
I am a bit of a plan freak when it comes to food (which I'd assume is alittle abnormal for a 21 year old college student) but I usually plan out 3 dinner recipes that I am going to do in a week and get all the ingredients when I work on Sunday nights. This week I had planned homemade pizza (for the day I come home feeling braindead and want to kick into automatic mode), Sweet n Sour Tempeh (I've had this tempeh laying around my fridge eyeing me for weeks), and Goat cheese stuffed cannelloni (for when I was feeling up to a in depth meal).
Anyways, so yesterday was my first day of the fall semester which meant it was twice as long as I've been use to; this also means that I spent the whole day wondering what I was going to make when I got done with all my responsibilities. I had it all planned out: I wanted something quick and easy but delicious and set my mind on that sweet n' sour tempeh.
But when I got home that night I realized that the tempeh that had been glaring at me all this time was hanging in the fridge just a little too long and had spoiled a few weeks ago (Sad times, I know). This meant that in order to satisfy my cravings, I was going to have to go above and beyond what they had been anticipating and had to conquer the cannelloni. And dayyyyuum did they satisfy them.
This recipe wasn't as time consuming as I had expected (as long as you get the tomatoes in the oven right away than the rest can be prepped while they are cooking). Also, I used a mix of red and yellow cherry tomatoes from the farmers market and I dont mean to be pushy but get those sweet yellow cherry tomatoes that are everywhere right now. No red tomato will EVER compare to the melt-in-your-mouth flavor that bursts when these yellow guys are roasted.
Anyways, too much babbling. Lets cook.
Goat Cheese Stuffed Cannelloni with Roasted Cherry Tomatoes
(Adapted from The Accidental Vegetarian by Simon Rimmer)
12 oz of yellow cherry tomatoes
6 sprigs of fresh thyme
3 garlic cloves, minced
drizzle of balsamic vinegar
lasagna noodles, cut into squares and prepared according to package
12 oz ricotta cheese
5 oz goat cheese
1 1/2 cup grated Parmesan cheese
4 1/2 cups fresh spinach
oil
salt/pepper
Preheat oven to 425 degrees. Coat pan with a thin layer of oil, dump tomatoes in, and roast for about 10  minutes (shaking every few minutes so they cook on several sides). Add thyme, vinegar, garlic, salt, and pepper  and cook for another 15 minutes (with a reduced heat of 350).
Coat the bottom of an oven-safe casserole dish with olive oil. While they are cooking, make the filling by combining all the cheeses and spinach. Season with the salt and pepper. Lay out the pasta, make a line of filling along the edge, and roll them up into a cannelloni shape. Place in the oven-safe pan and repeat with the rest of the noodles/filling.
Pour tomatoes over the pasta rolls and cook for 15 minutes. Top with Parmesan.
Share with your Ma to impress her. Or get a dog by bribing your roommates with it. Or devour the whole thing over a relaxing episode of Seinfield. Whatever.