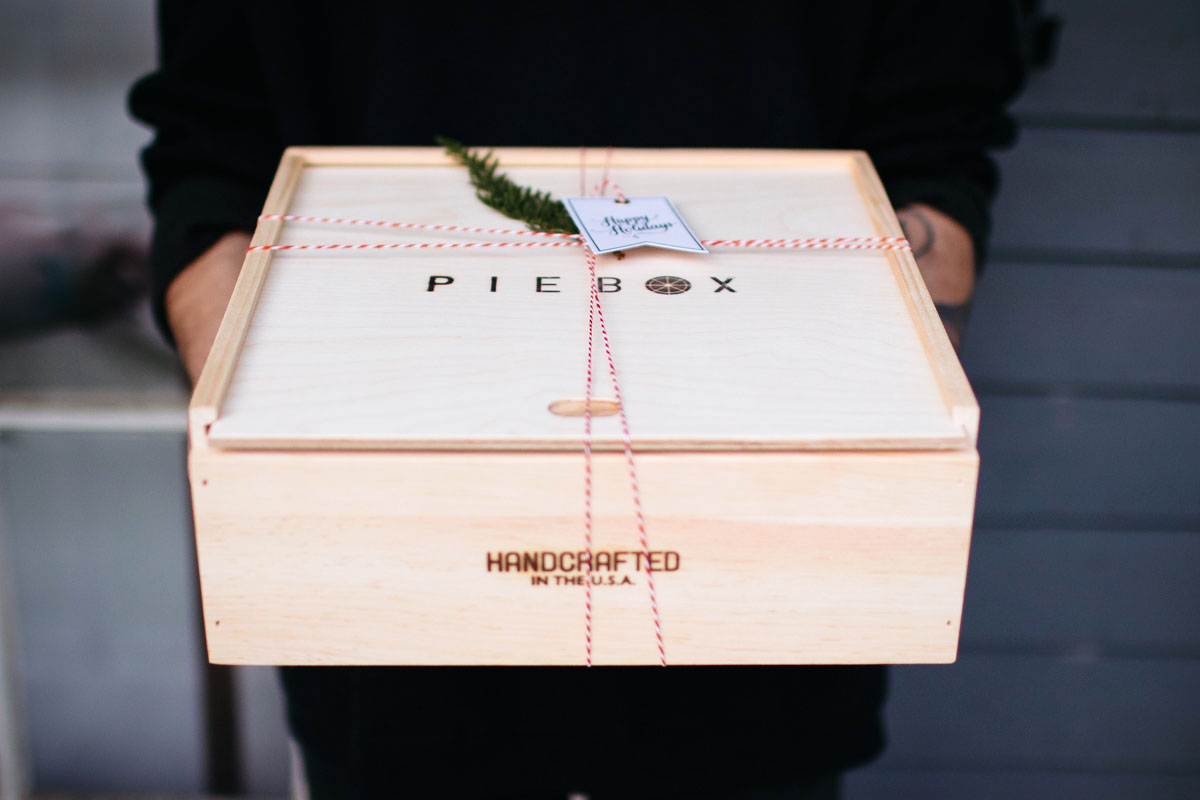 Hoosier Rum Raisin Sugar Cream Pie
In a hurry? Click here to JUMP TO RECIPE!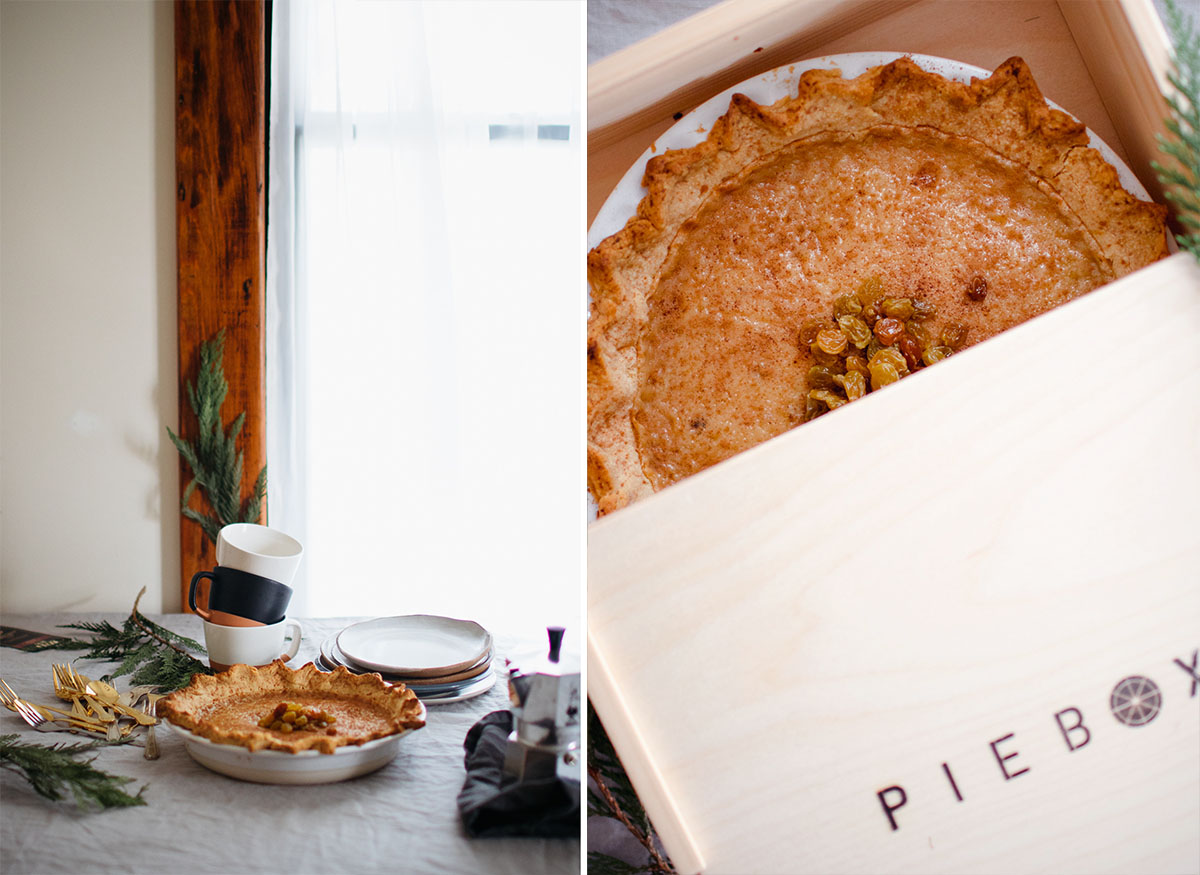 I think my mother has always been in the midst of an identity crisis. She grew up on the south side of Chicago, but yet she decided to settle down and have a family in a small town in Indiana. She's often complains about the slow pace of life in Indiana: the lack of international cuisine, lack of nightlife entertainment, and the small town gossip. Growing up, when we were at dinner parties or cookouts and someone would say something particularly homey, she would turn to me and roll her eyes while saying through a forced laugh "us city slickers just don't get it". I can't say for sure why she decided to move her life to the middle of nowhere but I think it's because she has always had a thing for country boys. I have yet to see a photo of my mother and father together in their 20s where my dad isn't rocking a cowboy hat, and my stepfather was born and spent the majority of his adolescent years on a farm.
My stepfather's family used to come over once a year, for Christmas, and my mom would put on her best 'down to earth' attitude. She would nod and smile when they talked about shooting guns in the backyard for fun or when they'd joke about getting another snake caught in the lawn mower. I remember the first time that my mother decided to make a sugar cream pie for the occasion; she excitedly told me all about the Hoosier staple that the Davis family grew up with and was going to love reconnecting to. I also remember 4 hours after that when she came in defeated and saying the pie tasted like 'butter. it tastes like pure butter. ICK' and demanding we throw it away. My stepdad interjected and took a nibble of his own, 'oh yup. That's a sugar pie. This is great' and insisted on us keeping it. The Davis family loved it and it wasn't the last time that pie showed up at our family gatherings but it was the last time my mother bit into one.
I'd like to say I fall somewhere in the middle of my mom and stepdad's thoughts on the sugar pie. I mean, for one, it's butter and sugar so how can you really go wrong? It's delicious. However, I don't get that glazed over fondness that my stepdad would get as he bit into a piece. Although it doesn't trigger memories of running through cornfields or watching the sunset over the chicken coops, I do imagine my stepfather enjoying it with his family when he was my age and that is enough for me to want to make it again and again.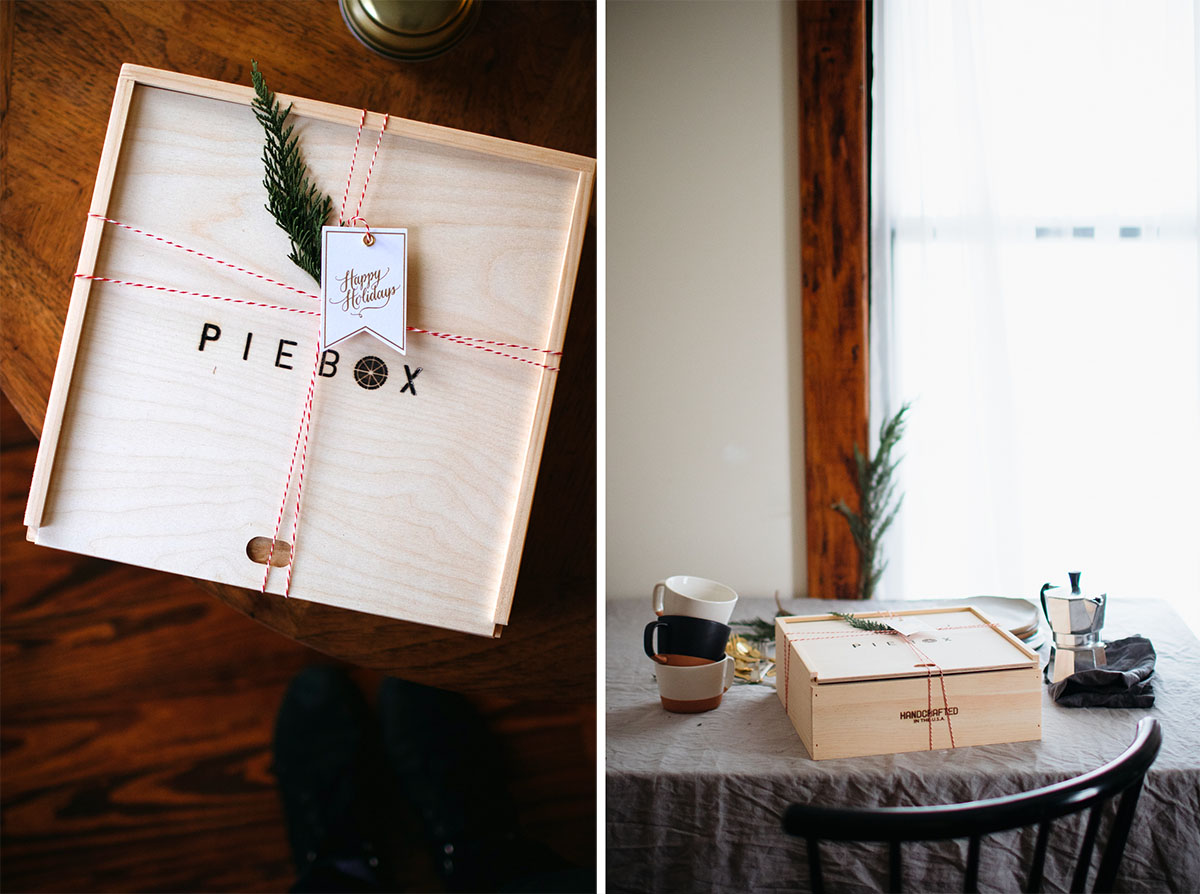 And thus, as a darn good Hoosier, I've decided to make sugar cream pie for #pieitforward. It's not the prettiest of pies but it sure will please your sweet tooth! Don't know about #pieitforward? Hop on over to Oh, Ladycakes post to learn all about it because she is much much better with words than I am.
I've added some additional flavor with plump yellow raisins and boozy rum. The key is to make sure you don't overcook the pie as it's gooey texture can soon turn into a crunchy mess if it's been in the oven too long. The pie should still slightly jiggle when you remove it from the oven and will set as it cool.
Hoosier Rum Raisin Sugar Cream Pie recipe below: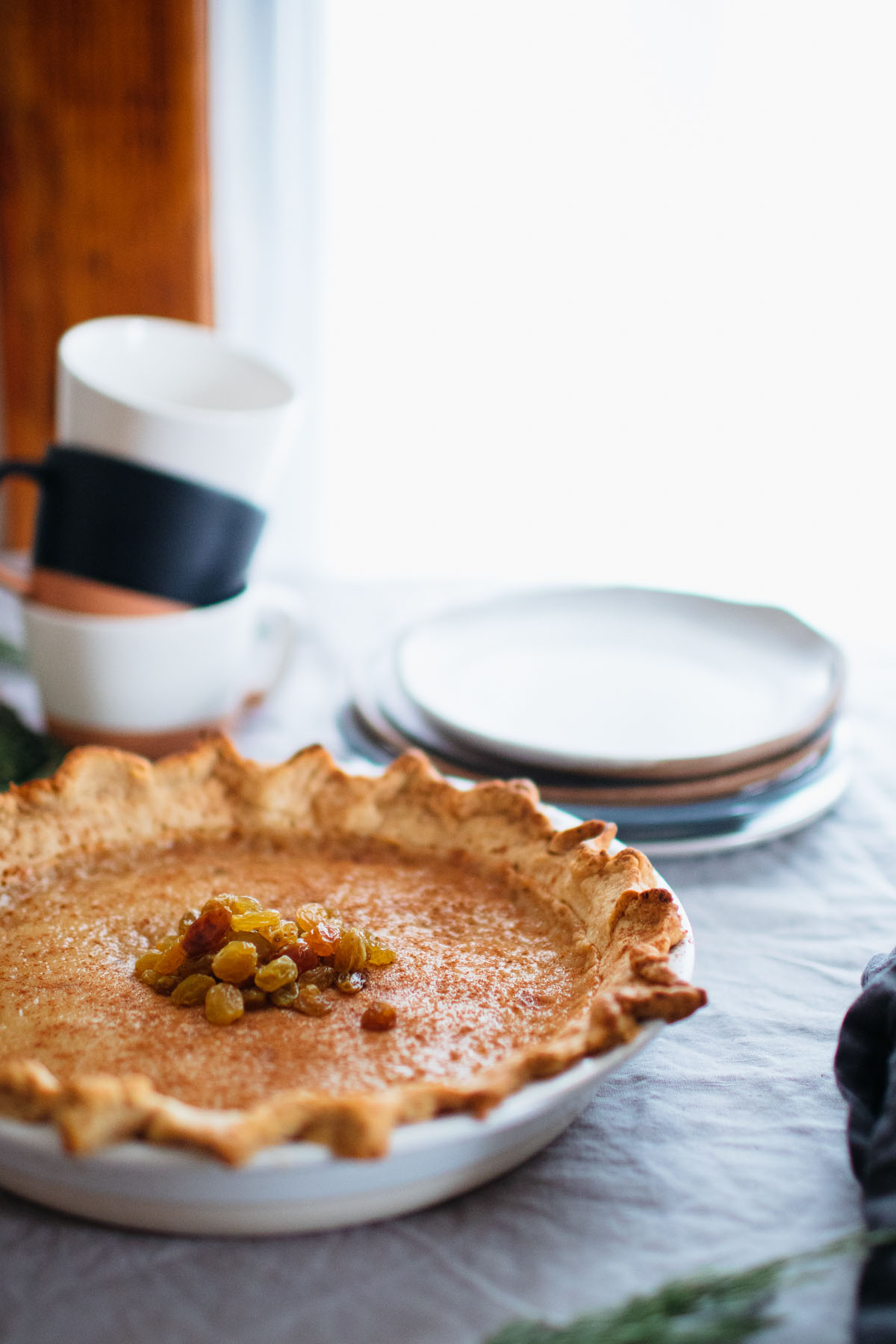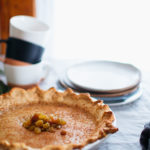 Hoosier Rum Raisin Sugar Cream Pie
A traditional and simple sugar cream pie that is often said to be Indiana's pie.
Ingredients
For the crust:
1 ¼

cup

[210 g] all purpose flour

½

tsp

finely ground sea salt

1

tsp

granulated sugar

8

Tbsp

[110 g]

(1 stick) unsalted butter, cold

1 ½

Tbsp

ice water
For the filling:
½

cup

golden raisins

¼

cup

[60 ml] dark rum

1

cup

[200 g] granulated sugar

1

cup

[240 ml] heavy cream

1

cup

[240 ml[ whole milk

Seeds from 1 vanilla bean

Cinnamon

, for garnish
Instructions
In a small bowl, add the raisins and pour the dark rum over them. Set aside for at least a half an hour so the raisins absorb the rum.

For the crust, combine flour, ½ tsp salt, and sugar in a food processor and pulse three time to combine.

Next, add the butter and pulse until a crumbly dough has formed.

With the food processor running, slowly pour in the ice water and let run until dough begins to form a ball.

Gather the loose dough into a ball and flatten into a disk.

Wrap in parchment paper or plastic wrap and chill for at least thirty minutes.

Butter a 9 inch pie pan and preheat oven to 350°F [180 °C].

Use a floured surfaced to roll the dough into a 12 inch [30.5 cm] circle and transfer to prepared pie pan.

Crimp the edges and poke the crust all over with a fork.

Bake for 10 to 15 minutes or until the crust starts to brown.

Up the oven temperature to 400°F.

In a large bowl, whisk together the sugar, cream, milk, vanilla bean for the filling.

Transfer to prepared pan and bake and sprinkle the boozy raisins all over the pie.

Bake for 40 minutes, checking after 30 and adding tin foil around the crust if it's starting to brown too much. The filling should be mostly set but still jiggle slightly in the middle.

Remove from oven and sprinkle with cinnamon. Let cool before slicing.