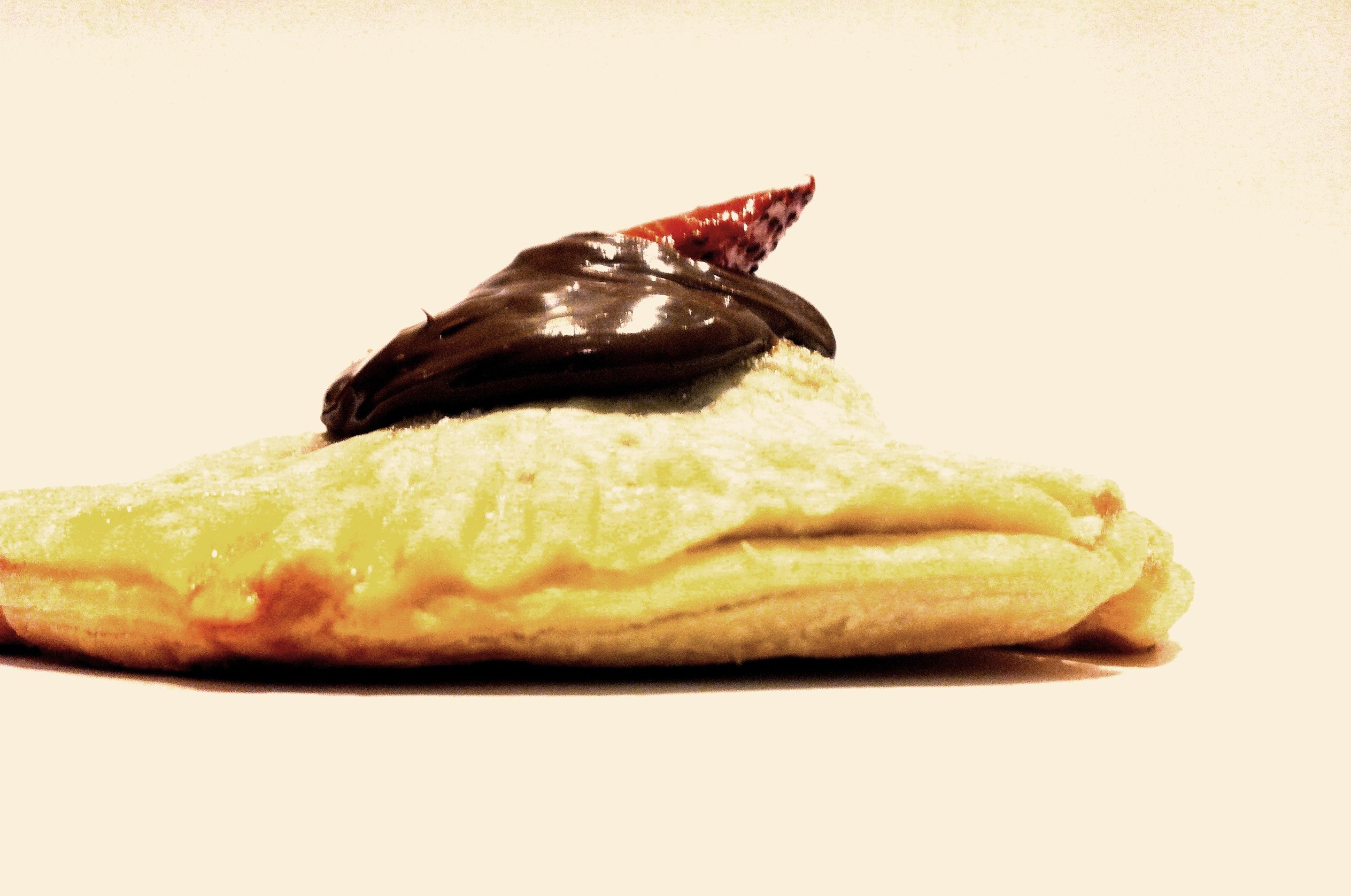 Miniature Nutella Strawberry Pies
Okay, I realize I've been on this crazy strawberry kick lately but I can't get over these Miniature Nutella Strawberry Pies! Plus, anything smothered in Nutella is going to be heavenly so no need to complain about the strawberry overload.
So my German instinct told me immediately that I must make these when I stumbled upon the idea of mixing strawberries and hazelnut chocolate goodness (I stumbled upon the original recipe at peotinthepantry.com) in a buttery crust.
As with a lot of recipes I've posted, it's such a simple idea and a perfect example of how you can make a yummy snack (or desert) with minimal ingredients. It'll hit the spot for those late night munchies while you curl under the covers with your new puppy or it would be perfect to bring on a [waterfall] picnic with your David Bowie tapes (don't forget the tape player if you do this!).
Also, keep in mind that it doesn't have to be exact and if you prefer more strawberries than Nutella or vise versa than do it [that's what it's all about, right?]. Anyways, so here's the recipe and I promise it'll maybe a half an hour all together.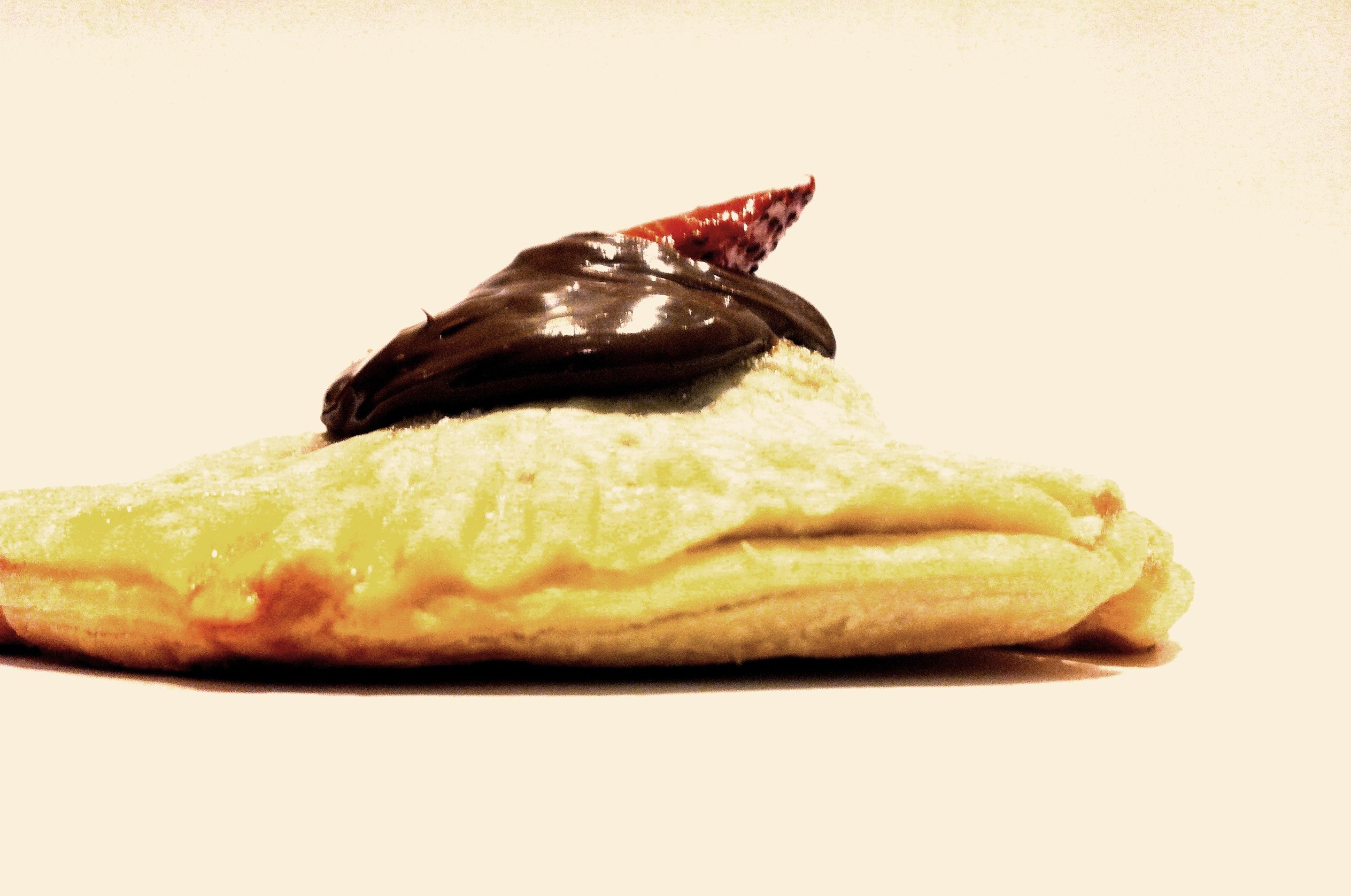 Miniature Nutella Strawberry Pies
1 package of roll-able pie crust (thawed) or rolled
6 tablespoons Nutella
6 strawberries, diced
1 tablespoon sugar
1 egg
Pure cane sugar (for sprinklings)
Preheat oven to 400 degrees and grease a cooking sheet using spray or oil. Put the diced strawberries in a bowl with the tablespoon of sugar and let them sit so they absorb the sugar and become slightly syrupy.
roll out the pie crust and use a round cup with a large top as a cookie cutter to make  circular cut-outs of the dough [the size of them will determine how many individual pies you make and it really doesnt matter it as long as you keep it consistent].
Spread a tablespoon of Nutella on the pie cut out piece, top with a few strawberry slices, and top with another dough cut out. Use a fork to seal around the edges [make sure it's sealed really well so it doesnt leak in the oven!]. Repeat the filling and sealing process with the rest of your dough and filling.
Beat the egg in a small coffee cup (or bowl or whatever you've got handy) and dabble it on top of the pies just enough to get them wet so that the sugar will stick. Lightly drizzle the cane sugar over the pies and place them on the baking sheet.
Put in the oven for 8 to 10 minutes.
Let cool and then you are good to go. Decorate with more nutella and strawberries and just eat immediately with a big class of Almond milk.
MMMMM.
That is all.