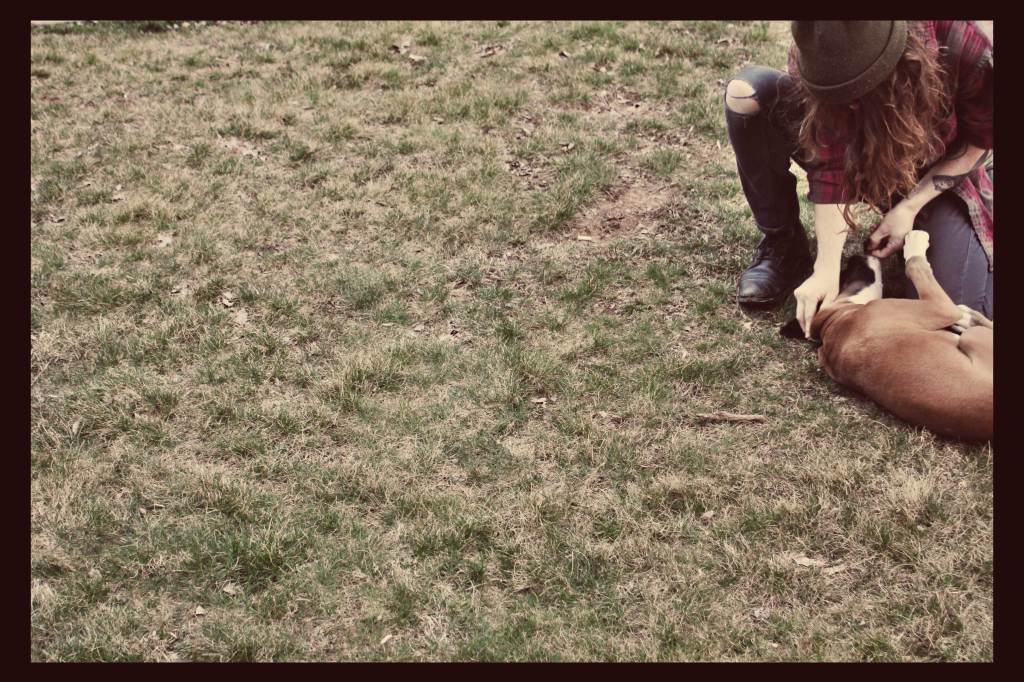 Moody Monday
Monday, again? Thankfully I have a semi-easy week with it being Spring Break…although I remember when spring break meant having a week off…now I only manage to have Tuesday and Thursday off and have to work the other days. Oh well, I like my job…alot..so no complaining.
Anyways, my Moody Monday post is about my huuuuuuuge brick porch that could be a house in itself. It's absolutely amazing and I love spending all of my free time on it. It was so nice this weekend that I was able to not have one but TWO picnics on it!
On Saturday, Ella (my wonderful roommate), Tuco (pictured below), and I had a coffee date with biscotti and Turkish tea! Mmmm
And then last night, Wyatt and I had a dinner picnic full of yummy soup (post about this adventure to happen ASAP) and open faced sandwiches.
And my porch has the best view for me to lean against the brick and watch my boys play!