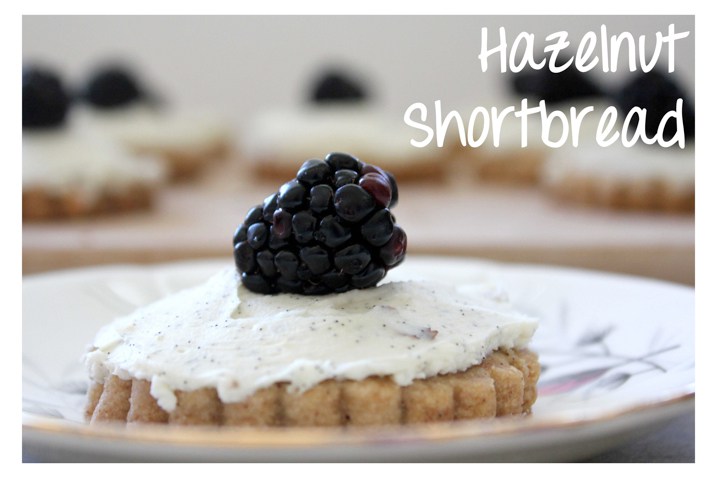 Moody Monday: Baker Bettie's Cookie Wars 2012 / Hazelnut Shortbread with Marscapone Frosting
Oh…Hi, Monday. Did anyone go to Record Store Day on Saturday? I went to support my local store and listen to one of my co-worker's DJ. Also, I picked up the newest Nobunny album as a house warming gift to Wyatt and I and got an exclusive Record Store Day 7″.
Anyways, my monday has not been SO moody so far because I am still on cloud nine from finding out I won Baker Bettie's Cookie Wars yesterday! Yay! It is the first food (or blog) contest I have ever entered (I am the LEAST competitive person you will ever meet) but it was a super fun challenge to create something within the guidelines of the contest.
Soooo…for my Moody Monday post I am going to celebrate my cookie creation by posting the recipe and some pictures!
Make sure to go check out what everyone else who entered made because there are some serious creative cookies in there. I can't wait to try the Passion Fruit Goat Cheese Mint Cookies or the Chili Dipped Coffee Biscotti. Mmmmm!
For the cookie:
2 cups all purpose flour
1/2 teaspoon salt
1 teaspoon cinnamon
1 teaspoon nutmeg
2 sticks of butter, softened
3/4 cup brown sugar
1/3 cup chopped hazelnut
For the frosting:
1 cup mascarpone cheese
1 vanilla bean, seeds only
1 Tablespoon Honey
dash of vanilla extract
Preheat oven to 325 degrees. Combine the flour, salt, and cinnamon in a bowl. In another bowl, blend the butter and brown sugar until fluffy. Then mix in the dry ingredients to the butter/sugar fixture. Fold in the hazelnuts. Spread dough (you can try to roll it but it's a bit crumbly) onto a floured counter top and cut out desired shapes. Place on a greased cookie sheet. Cook for 10 to 12 minutes or until the edges brown (this will depend on how thick you make the dough).
Remove from oven and let cool.
To make the frosting: Take out the vanilla seeds by slicing the pod in half and scraping a knife along the inside of the bean. Whisk together the mascarpone, vanilla seeds, honey, and vanilla extract. Spread on the shortbread and top with a blackberry!