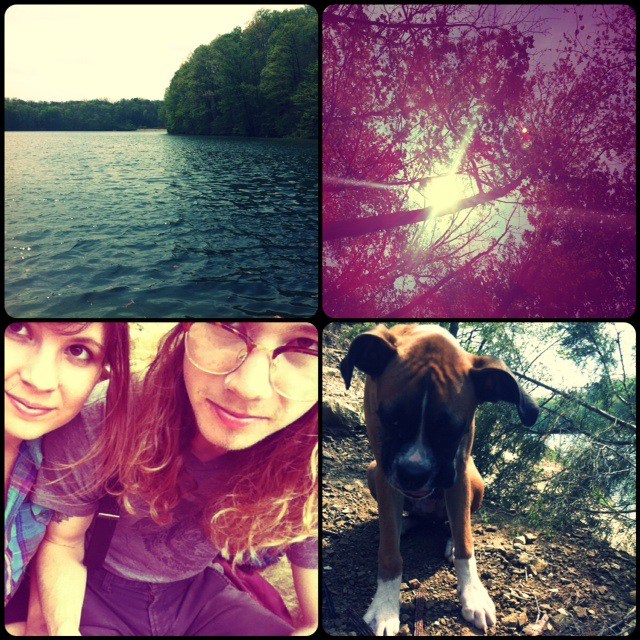 Moody Monday: Dog Park Picnic
Why hello Monday, is that you…AGAIN? Okay, well I least I just had a beautiful weekend to hold me over. This weekend was filled with picnics, the farmer's market, and live music so I can't complain too much.
Today's Moody Monday is about picnics (and how much I freaking love them). But to be more exact, it's about the picnic I had yesterday. As you probably know if you've ever read my blog previously, I have a really really cute boxer puppy that has more energy in a day than I have in an year. Luckily, Bloomington has an amazing dog park that backs up to a lake with lots of dog friendly trails.
Anyways, so yesterday I made up a few yummy veggie sandwiches stocked full of farmer's market produce and carrot slaw and we headed to the park. We took our puppy for a hike and had a beautiful picnic out in the woods. It was a perfect ending to an eventful weekend.