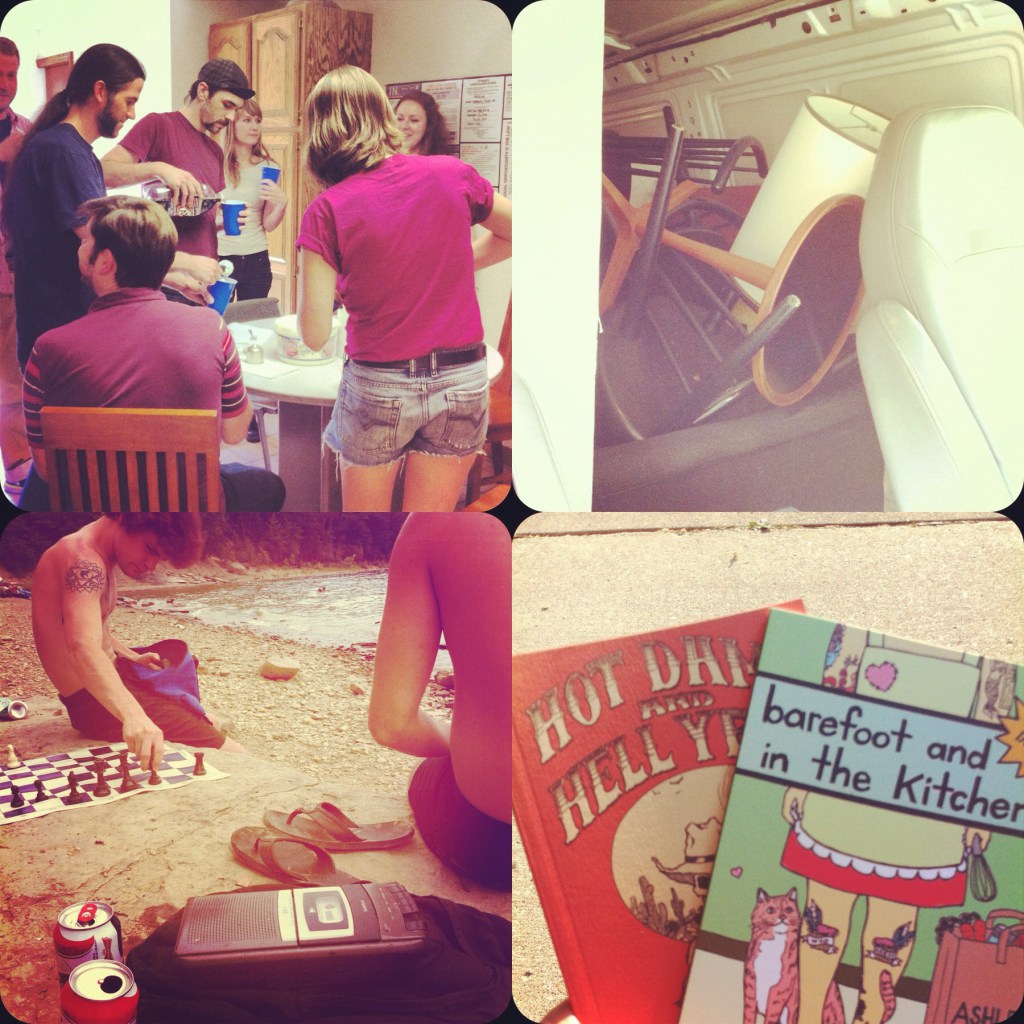 Moody Monday: Move In Time
Why hellooooooooooooo, Monday….not gonna lie, I was not prepared for you! We spent all weekend moving (drove 10 hours between Friday and Saturday to pick up furniture in Chicago) and I feel like I have been going non-stop since we got the new place two weeks ago!
Anyways, no need to complain! I love it and I really do enjoy redecorating and making the place our own. Although a big portion of the weekend was spent putting together ikea furniture, we did managed to find some time to have a little fun!
Top Left: We have "happy hours" at work on most Fridays. It's always a great way to start off the weekend and last Friday they brought in ice cream and root beer for a "Root Beer Float Happy Hour". It was a great change of pace from the beers they usually supply.
Top Right: Movin' Movin' Movin'. We managed to fit our entire living and bedroom in Wyatt's car to bring down from Chicago on Saturday.
Bottom Left: We took Sunday afternoon off and went out to the lake. Wyatt played chess with his brother and I swam in the lake with Tuko. It was a much needed break from the constant traveling we have been doing lately.
Bottom Right: And lastly, I took a quite walk to our local bookstore (Boxcar Books) and picked up some of these gems. Can't wait to whip up a few of these recipes for my blog ASAP!