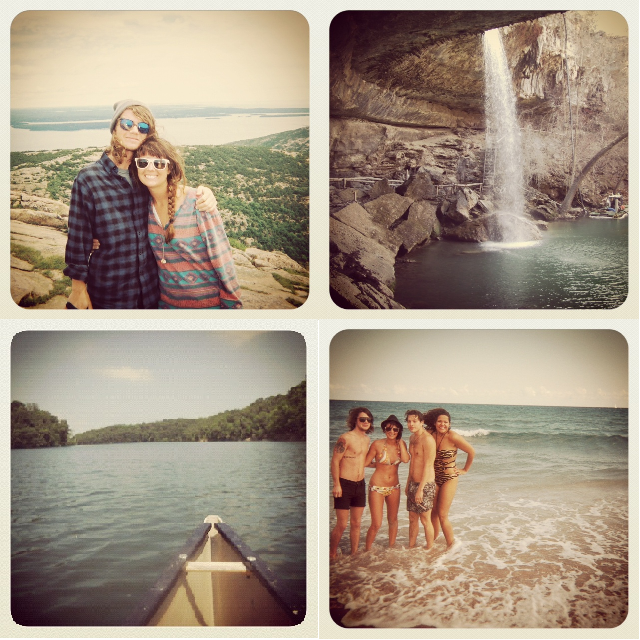 Moody Monday Part 3
Today's moody Monday post is about explorin' because there is nothing more rejuvenating than going to a new place and discovering new things.
Top Left: This was from a camping trip we took over the summer to Acadia, Maine. It took us 20 hours and numerous Goodwills to get there but it was well worth it. This is probably my favorite National Park I have ever been to…it has it all. Rocky oceanscapes, forests, best hiking trails, and mountains.
Top Right: This was a swimming hole we went to outside of Austin, TX last year when we were there for SouthbySouthwest. I love live music and free booze but I think I may love this waterfall more.
Bottom Left: Canoeing at Lake Griffy is one of my favorite things to do in the summer. Living 5 minutes from it and being able to rent a boat for 2 dollar an hour really makes for a great excuse to get outside.
Bottom Right: Over winter break last year, we went down to Florida to try to escape from the snow. The outcome of this trip were tans, picnicing in zen gardens, making music videos, and drinking 4loko floats. Exactly how I love to spend my days off.
Ahhh, okay. Back to February and 30 degree weather. And all day work. Oh well, it was nice to reflect on some of my favorite trip for a few minutes.