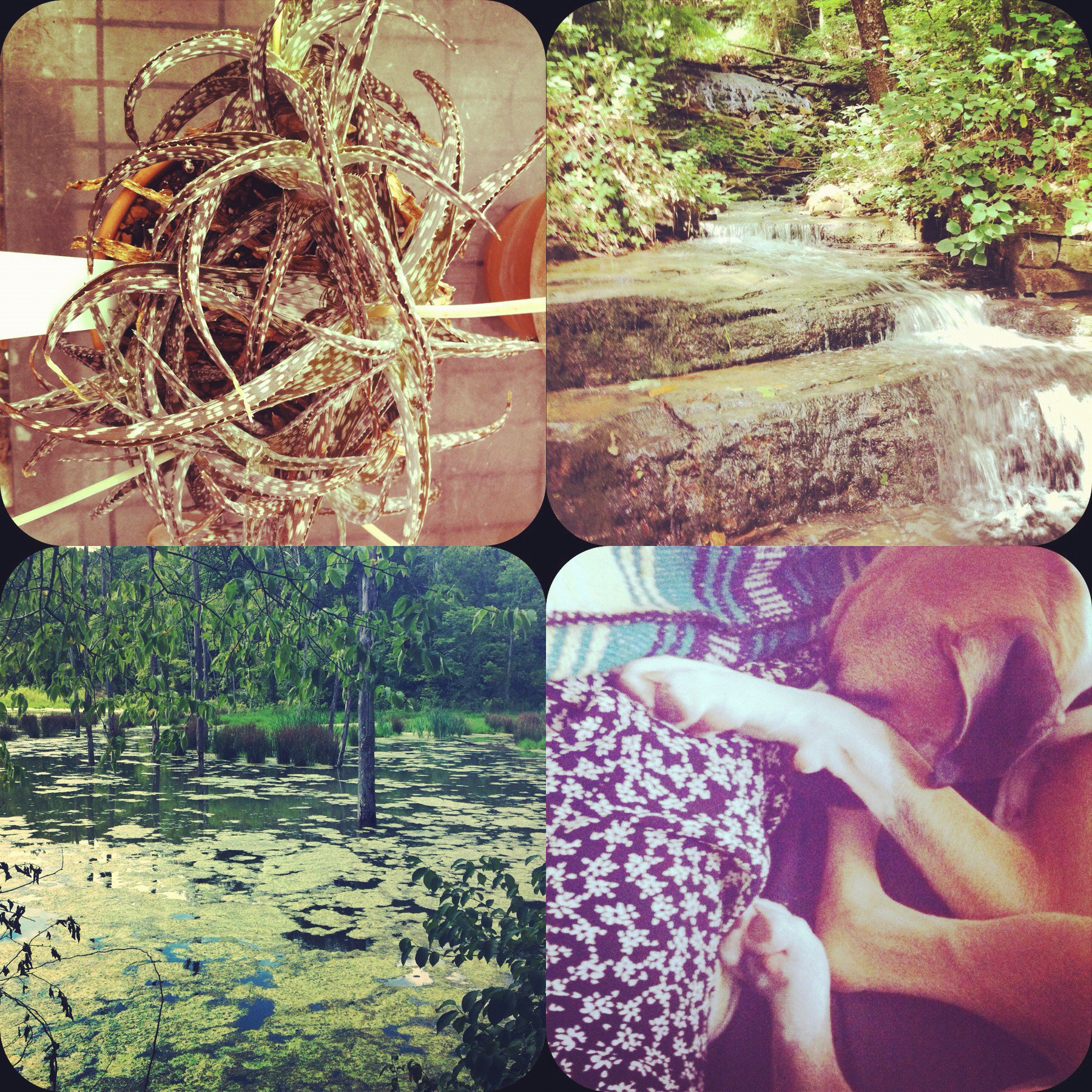 Moody Monday: Staycation
So I went into this weekend basically having no plans (outside of Friday night) and was almost kind of nervous about it. I can't remember the last time I didn't have a long list of things to do on the weekend. I mean…don't get me wrong- there are dozens of awesome things to do in Bloomington in the summer (farmer's market, quarries, drive in, canoeing, wine tasting, brewery tours, etc) but I just was not feeling any of the usual spots that I like to spend my free time. So, instead, I approached Bloomington as if I was an outsiders looking to visit it (a well-known practice for anyone who has been 'taking' those trendy Staycations this summer).
What I found through my research was that there are DOZENS of trails, lakes, and nature preserves all within 30 minutes from Bloomington that I have never heard of. WOAH! How awesome is that? I picked out the closest one with waterfalls (I have the biggest weakness for waterfall picnics) and planned my whole Saturday around it.
And it was the perfect day adventure! The trail was only a little over a mile but we crossed paths with waterfalls, evergreens, caves, and swamps. So beautiful and only ten minutes from my house! It blows my mind that I've lived here for 5 years and I am still discovering new beautiful spots all the time.
In other weekend news, my Ma stopped by on her way back from a business trip. It was nice to finally show her the house that we had put so much work/time into. I am hoping they can come down for a longer visit in the coming weeks. Oh! And Wyatt played his first show with his new band which went perfectly!
Two of the pictures above are from our little day adventure on Saturday (bottom left and top right). The top left one is from some cacti shopping I did at my favorite nursery a couple of days ago and the bottom of is Tuko and I sleeping in on Sunday (much-needed!).
Well, these "moody" posts are seeming less and less moody and more just little, nice peaks into my life. Perhaps I am not as cranky as I always had told myself I was! And perhaps I need to consider renaming this column…hmm…