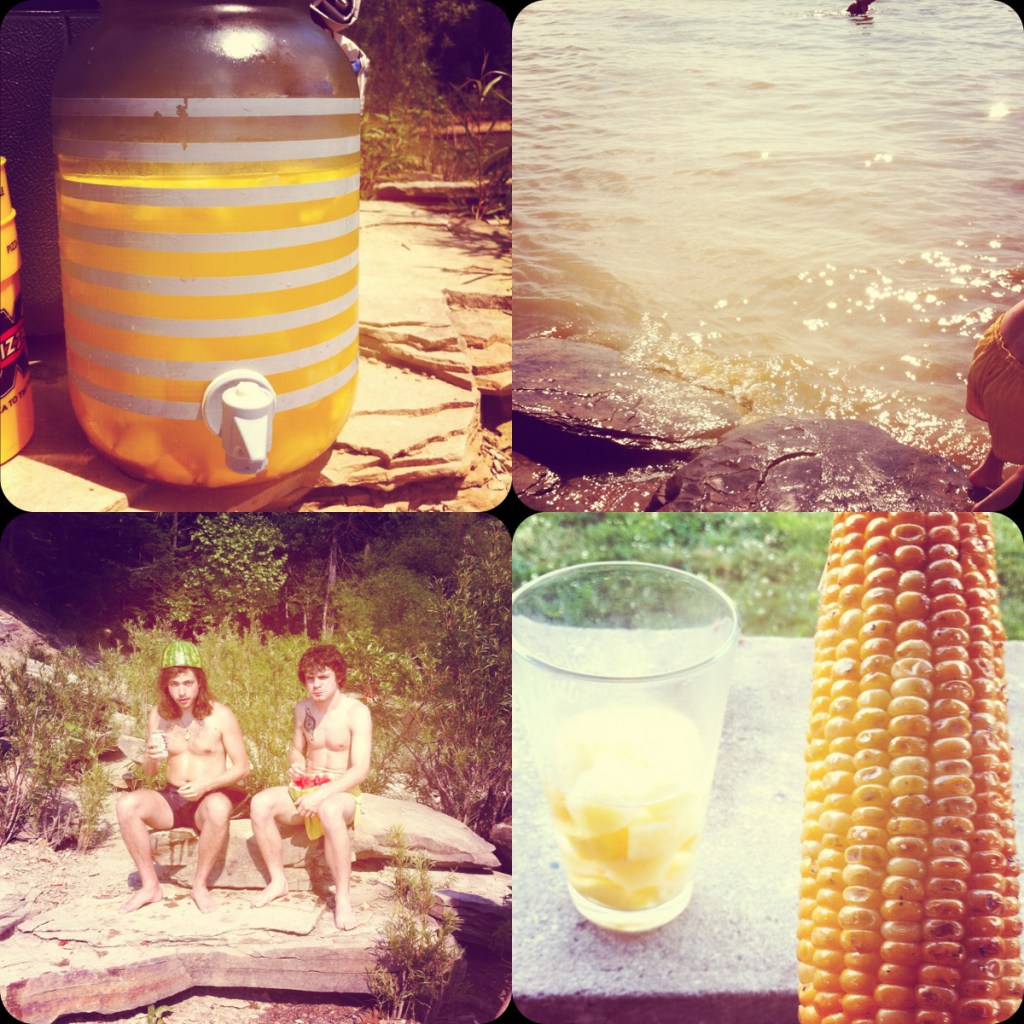 Moody Monday: Summer Sun
Good Morning, Monday! This weekend came and went much too fast. Although, I have to admit that this is the first time in 6 months that I did not have homework looming over my shoulder all weekend (Yay for having two full days to do whatever I want – minus some laundry doing)!
Anyways, I spent those glorious two days in the sun and at the lake with friends. We grilled out for dinner BOTH Saturday and Sunday. And I made some amazing [mango and pineapple] sangria to go with our Saturday funsies which went over fabulously.
Altogether a successful weekend! If this wasn't enough to get me through the week, I also have a 3 day weekend coming up! What to do with all that free time? Host a cook out? Take a mini trip to Nashville, TN? Organize a group camping trip to Turkey Run? Oh, the possibilities!