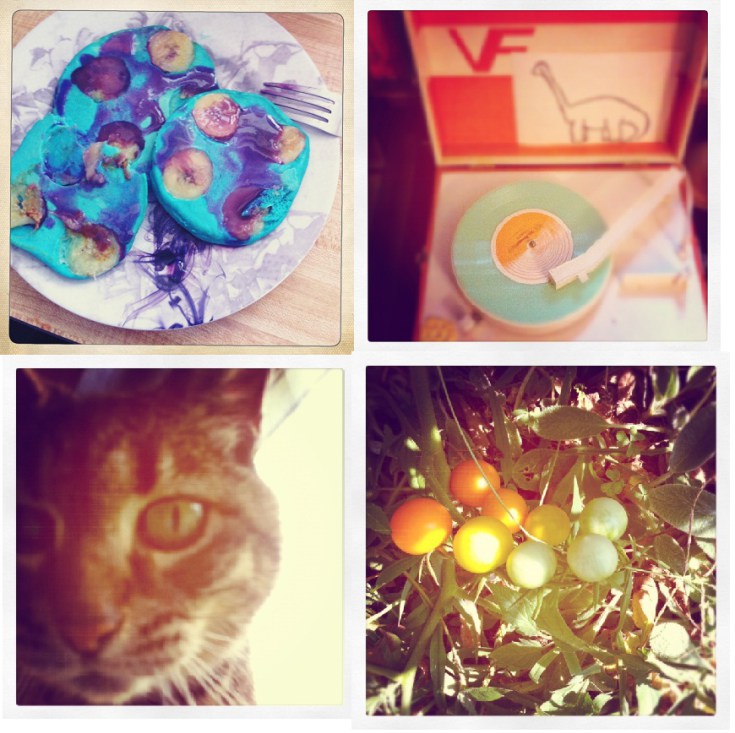 Moody Mondays – January Edition
So I came up with this idea from Much Love Monday where she posts pictures of hearts to keep moral up on gloomy Mondays. I am going to try to post a picture every monday of something that keeps me happy so that I can stay positive through the week.
Yup.
1. Playing with my food. I love that adding neon food coloring to everyday foods make it extra fun and extroadinary
2. My vintage vinyl player creates the best "crackle" to complement my more abstract 7″
3. My brat of a cat, Sophia Marvelous. She's cute and snobby and I love her.
4. Fresh produce from our garden! It's not the season for it right now but having my massive garden to look forward to this summer is what is keeping me through this winter.
Yup. That's all for now.