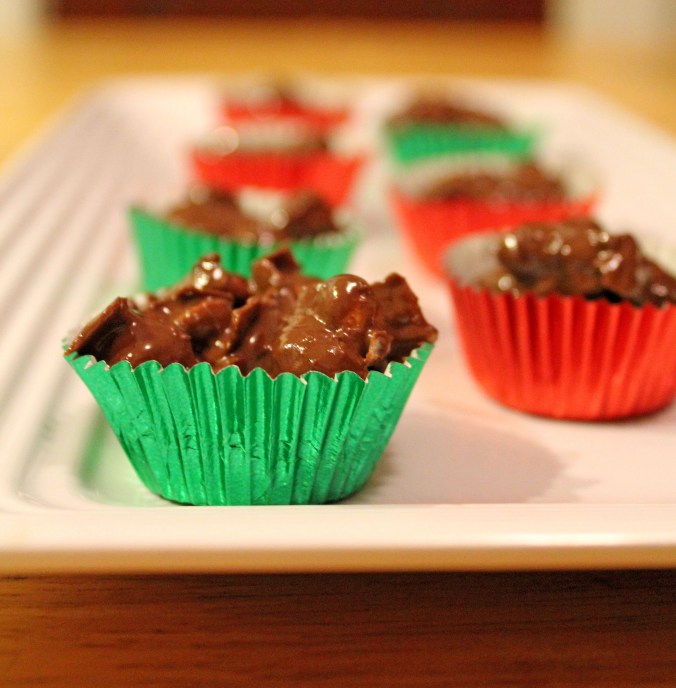 Peanut Butter Clusters
I was introduced to these cookies a few years ago by a lady who lived at my parents' house for awhile. She's a retired elementary school teacher and spent most of her time baking in the kitchen. I honestly cant say anything she made stood out more than these cookies. And ever since I had these cookies, I've made sure to make them every Christmas season.
These cookies are unique because of their special ingredient: potato chips. I know, I know. I realize that sounds really weird to put chips into gooey, chocolatey cookies but I'm telling you, it really makes these little guys. It's that whole salty/sweet combination that just blows your tastebud's mind.  And on top of that, these cookies are by far the easiest thing I've ever made. 4 ingredients. Ten minutes to prep (TOPS).No baking. Period.
So, after this looooong rant about the dreaminess of these little peanut butter guys, I'm going to end this by just saying to try them. Crank up some David Bowie on that vinyl player, pour yourself a glass of white zinf, and enjoy the next ten minutes of whipping these clusters up. I promise you'll love them. And so will you're hubby. And kitties. And probably your dog too (but don't give him any because his stomach doesn't like chocolate, remember?).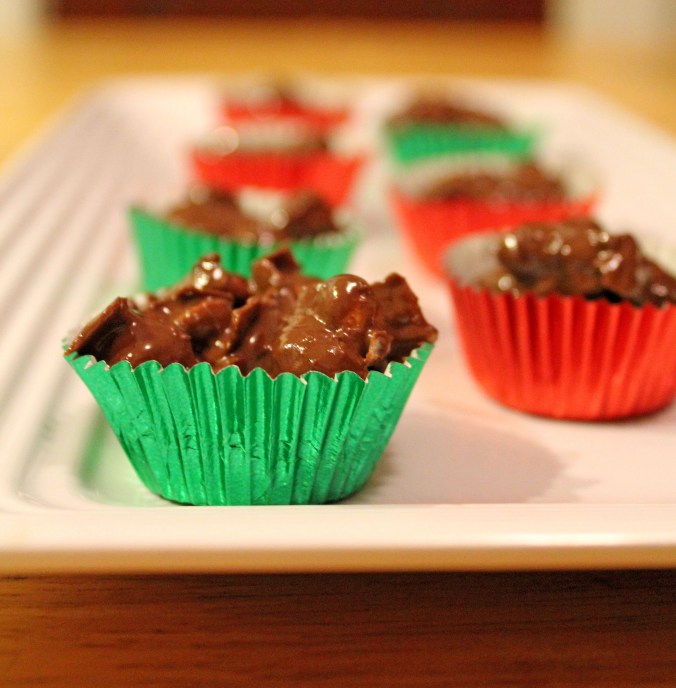 Peanut Butter Clusters
1 cup semi sweet chocolate chips
1/3 cup peanut butter
1 cup crushed potato chips (I used Lays but use whatever you have. This recipe doesn't brand discriminate)
1 cup honey roasted peanuts
Put peanut butter and chocolate in a saucepan and stir over medium heat. Stir until melted and then remove from heat. Stir in peanuts and chips. Pour clusters in cupcake liners and put in the fridge to cool for a half an hour or so.
Bask in their salty/sweet/nutty goodness. And then share with whoever is near.