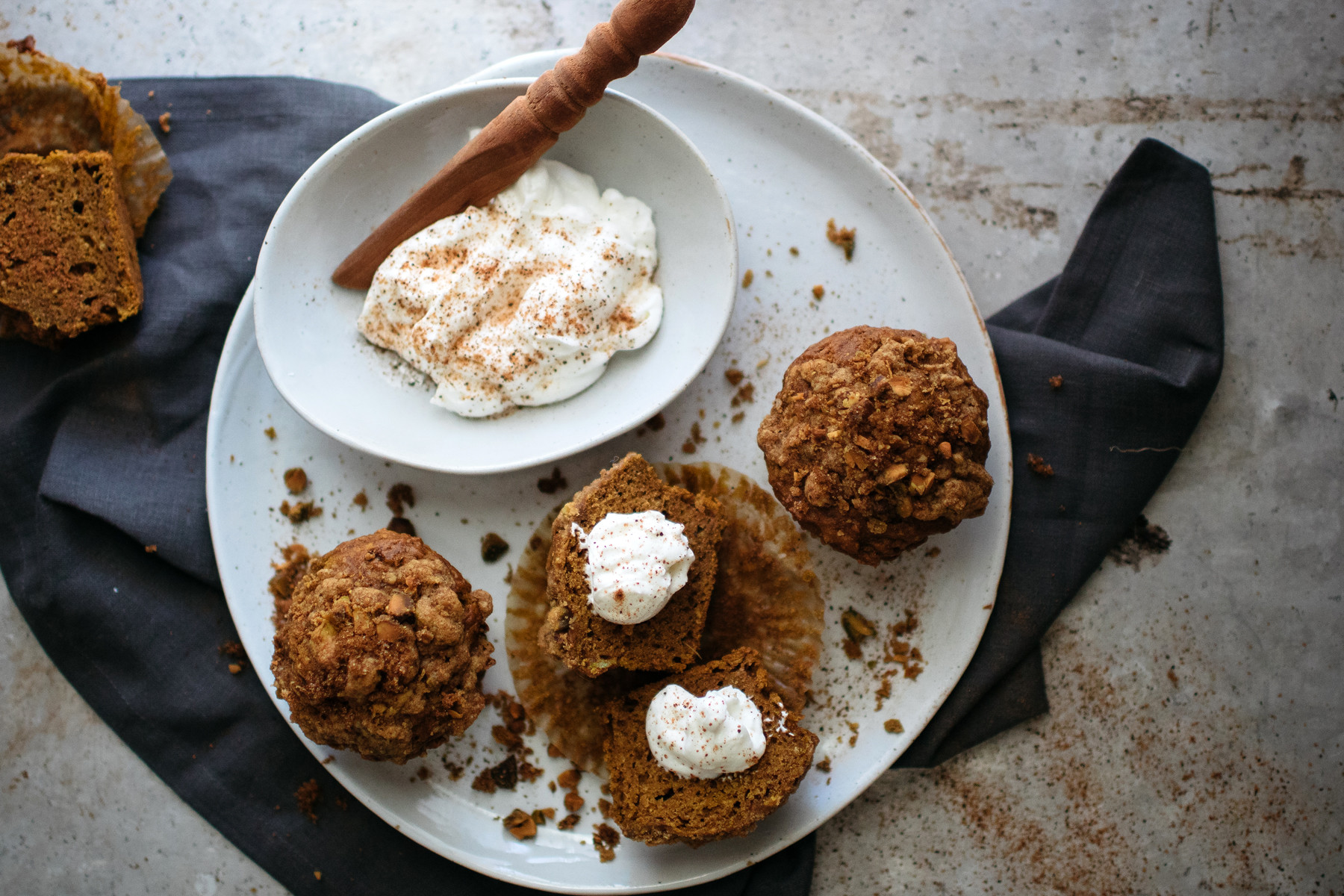 Pumpkin Pistachio Muffins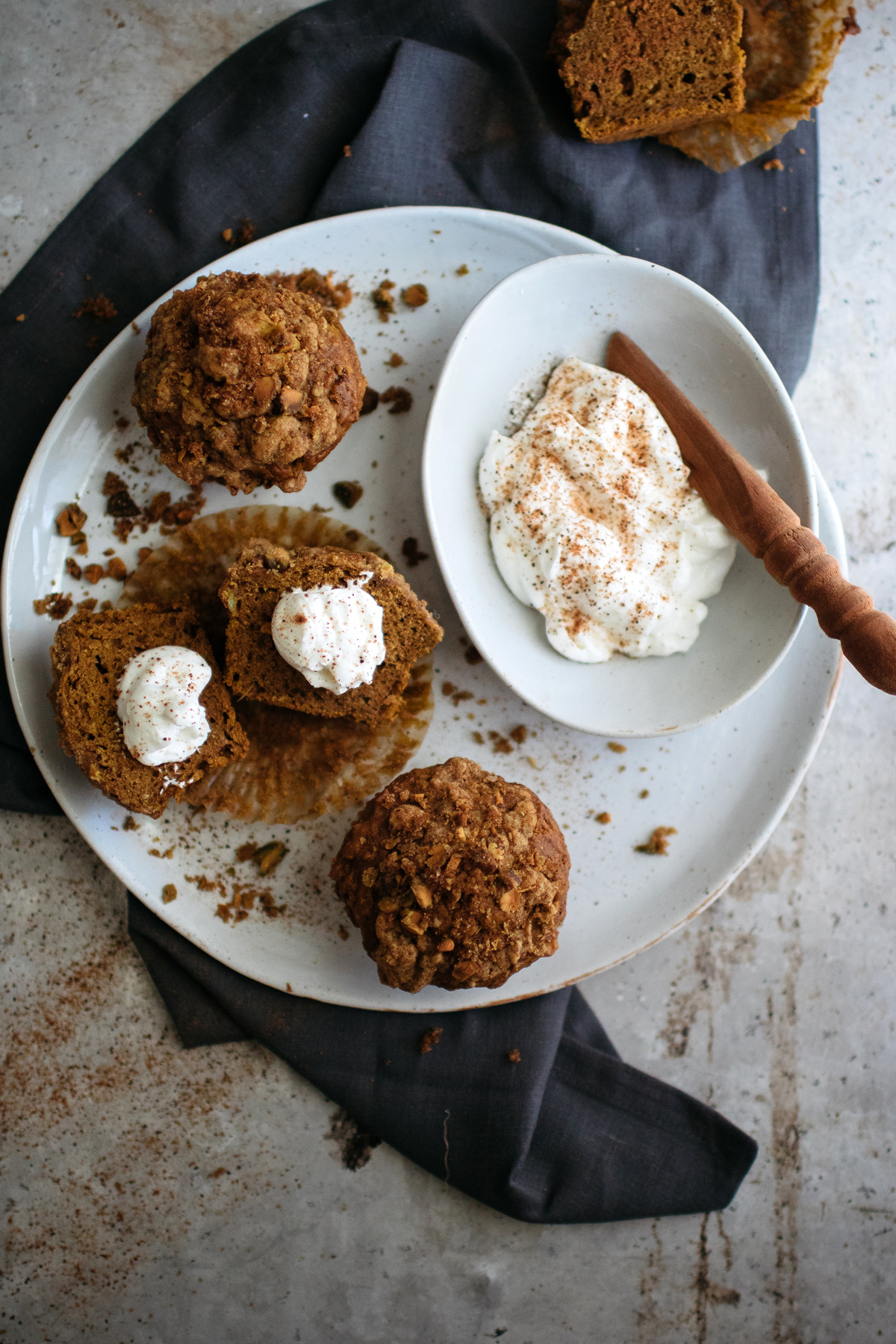 Where the heck has October gone? I had all these fall recipe ideas and they are slowly slipping away as I try to grasp onto whatever is left of the season. I'm so sorry it's been a little silent over here this month but October is one of my favorite months so I've been spending it soaking up as much of the outdoors as possible and shooting as many projects as possible (more on that soon!) before the weather turns us inside.
I'm so excited to mention that this week's recipe is for these delicious Pumpkin Pistachio Muffins are over on Turntable Kitchen! They are the perfect muffin to whip up when you have leftover canned pumpkin laying around or if you are just feeling inspired to bake something with fall spices. Hop on over to Turntable Kitchen for the full recipe!
PS I may be a little absent around here this month but I've been busy busy busy keeping up with all my adventures over on Instagram so follow along over there between posts!