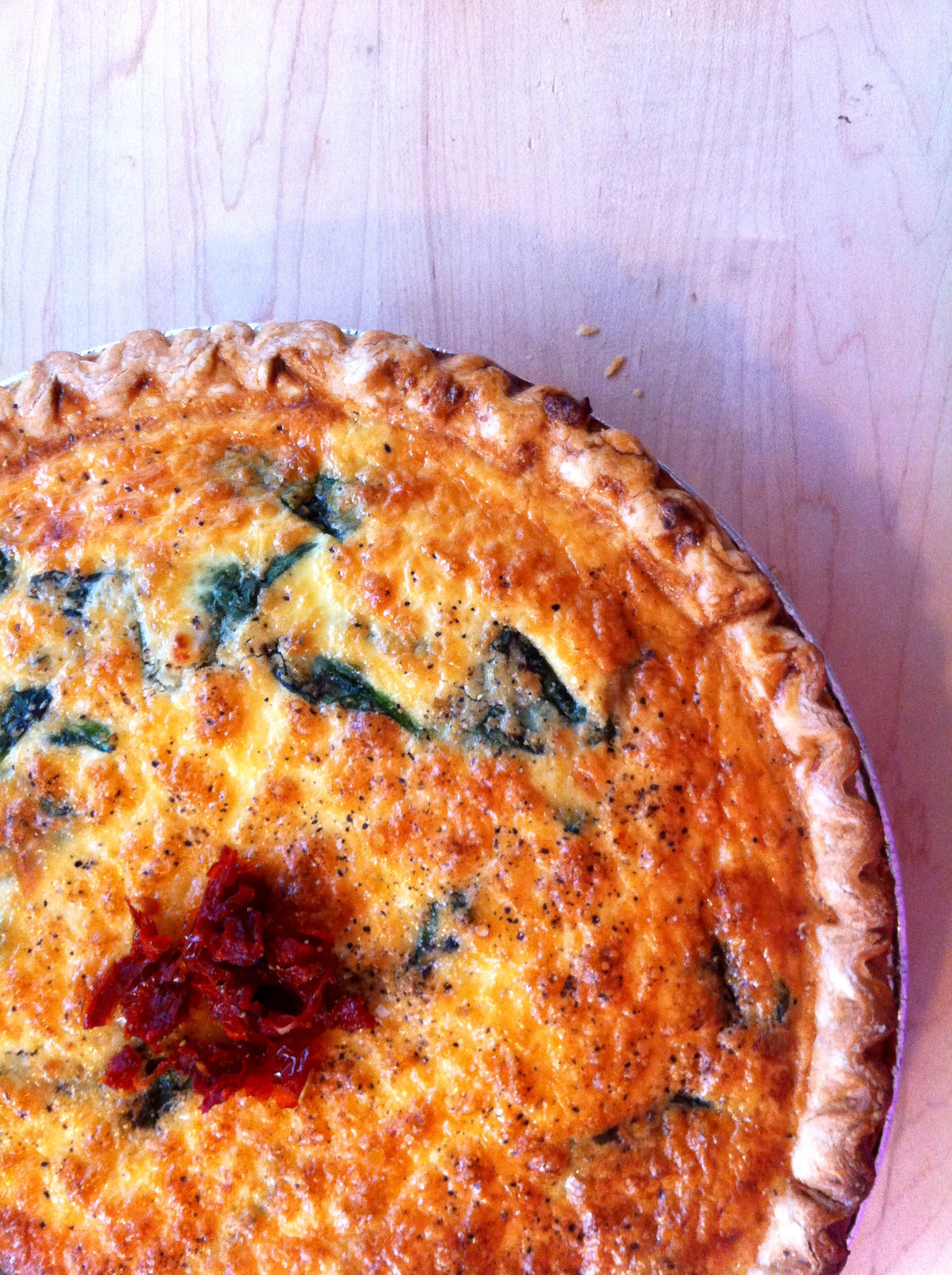 Sicilian Style Quiche (Vegetarian)
Okay, so two posts in one day is a little excessive but I was just too excited about our dinner this evening not to write about it. There is no background story to this other than it is straight up amazing. It's so simple and light for a humid [and rainy] evening that you don't even have to wait until Sunday brunch to whip it up.
You can swamp in whatever veggies you have on hand for this Sicilian Style Quiche but the gouda and spinach combo is pretty hard to top. It's amazing how you can turn out with such delicious results from simply pantry ingredients. Use good quality dairy here since it's the main component in this dish so the fresh flavor will be significantly more noticeable. Don't skip the feta either as the salty cheese is the perfect addition to this creamy Sicilian Style Quiche!
Yup. Even your cat will like it. [I mean it is dairy based]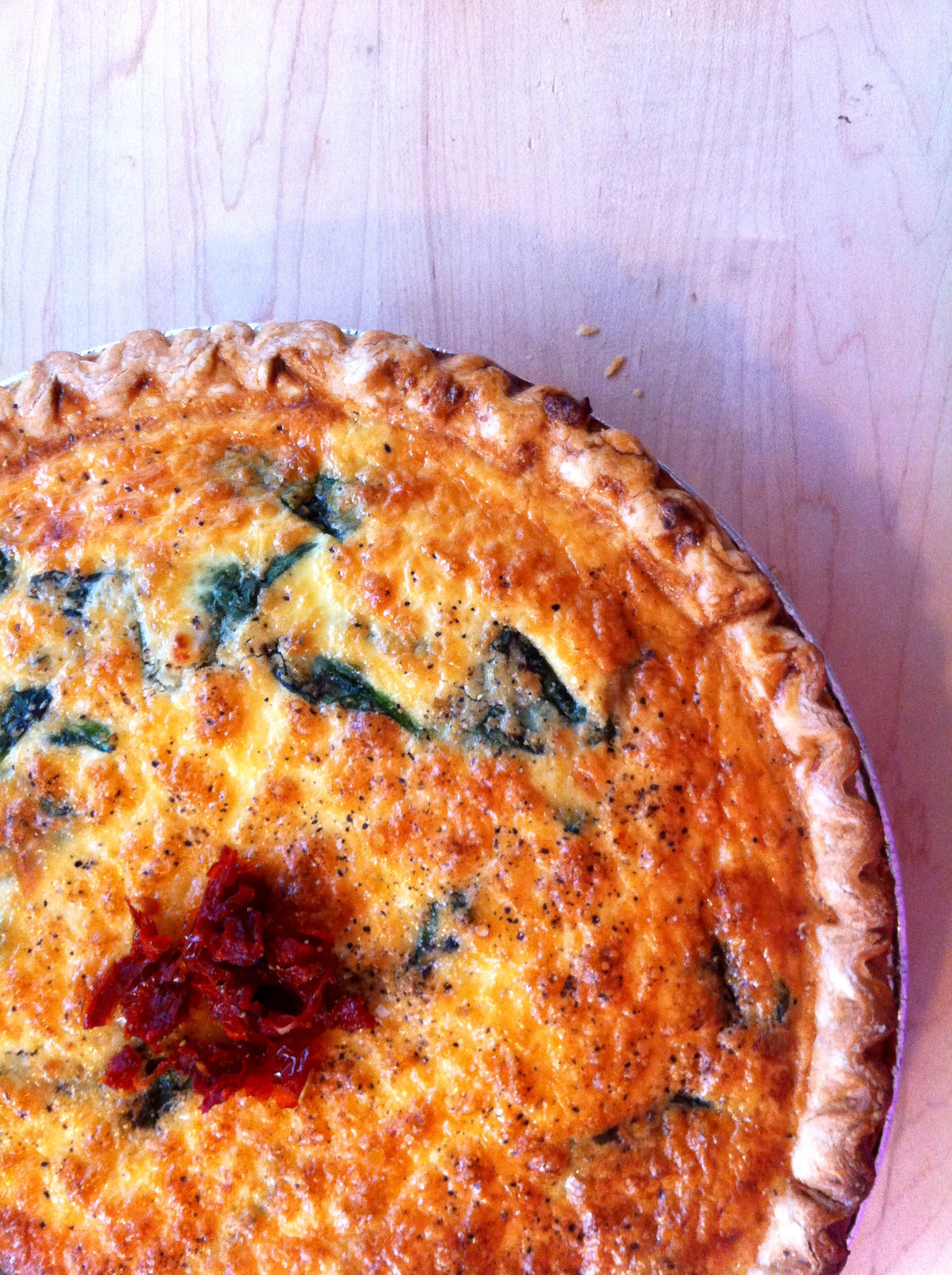 Sicilian Style Quiche
1 prepared pie crust (get it out of the frozen section in the store)
6 eggs
2/3 heavy cream
1 cup whole milk
1/3 cup grated Gouda
4 oz fresh baby spinach
dollap of olive oil
1/4 cup chopped or sliced sun dried tomatoes
1/2 cup crumbled feta cheese
Salt/Pepper for flavor
Preheat oven to 425.
Heat oil in a skillet on medium and add the spinach for only a minute or so; you are just trying to wet it down and make it wilt slightly. Set aside.
Whisk together the milk, cream, eggs, and grated Gouda.
Put the following things into pie crust in this order: spinach/tomatoes, egg mixture, crumbled feta, and top with salt and pepper. Cook for 30 minutes or until the egg mixture has set.
Munch down. with your cat. or boyfriend. or something.
Oh and this recipe was adapted from yummymummykitchen.com