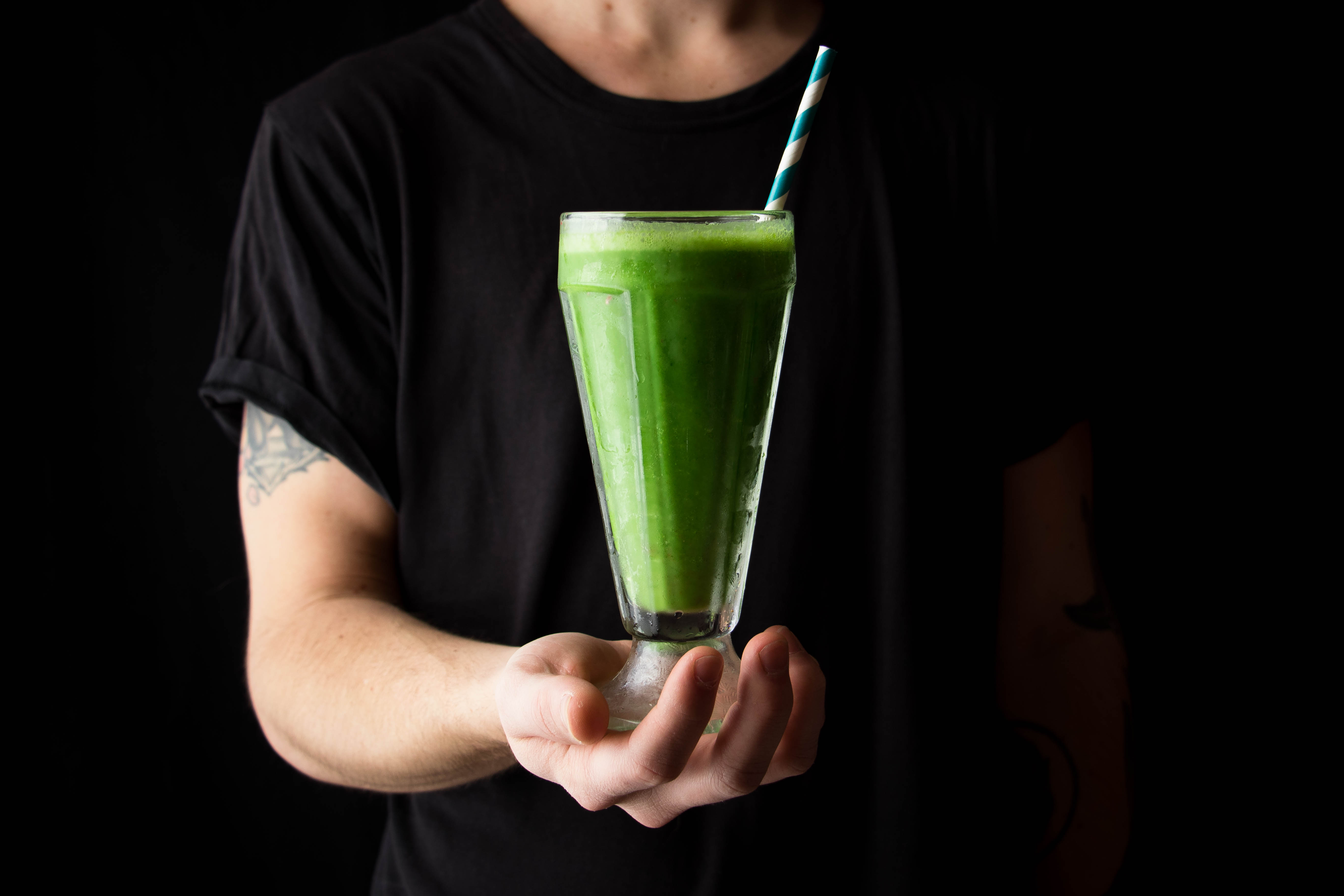 Tropical Green Smoothie
In a hurry? Click here to JUMP TO RECIPE!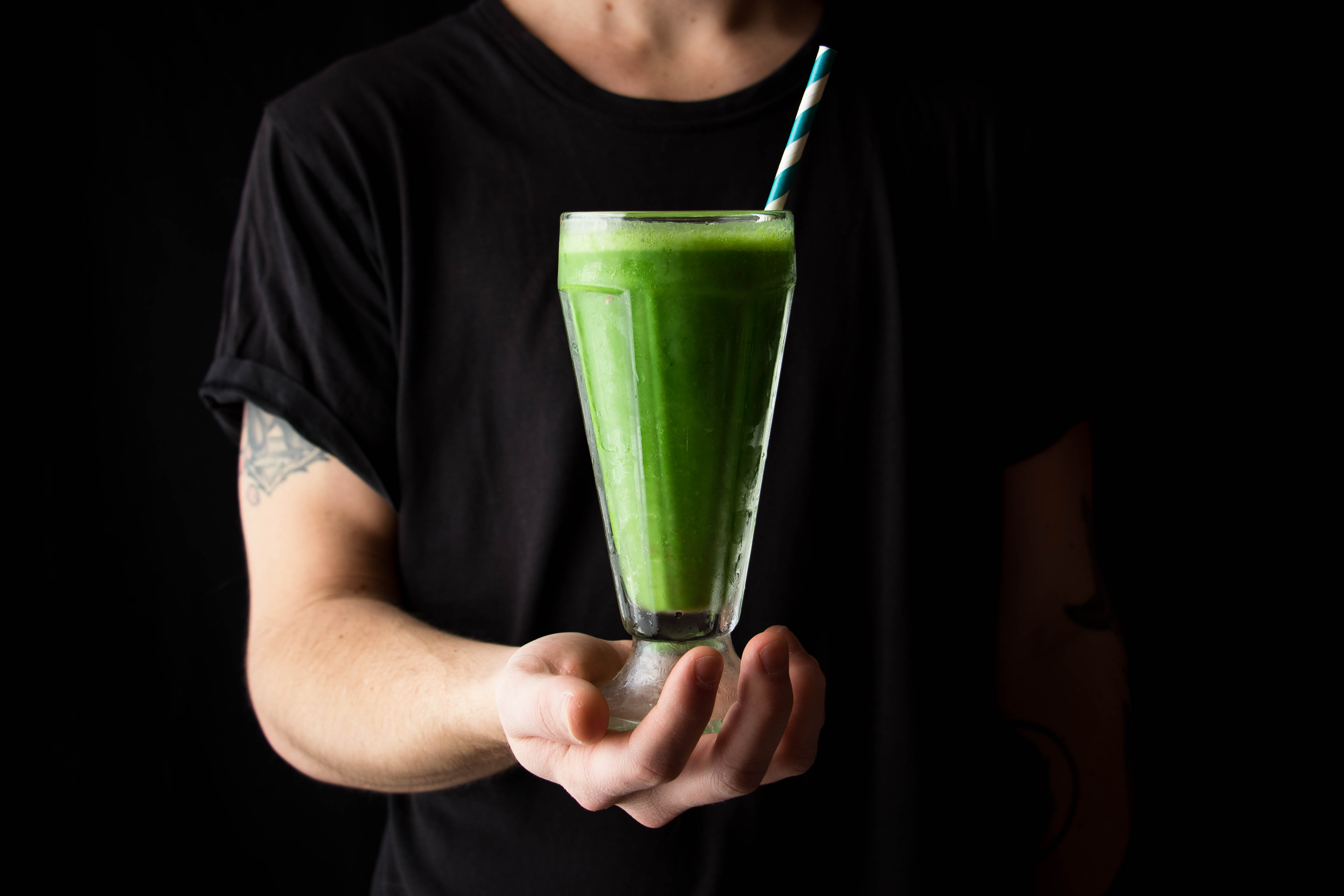 Did you all have a wonderful 4th of July (to the U.S. followers) and long weekend? I sure hope so! We went up to a lake house in Michigan for the long weekend and had the most relaxing time!
July has been speeding by at full force and it doesn't seem to be slowing down. After spending the first long weekend on a lake house in Michigan, we spent last weekend up north at my stepbrother's wedding and are now getting ready to head to Denver for my other brother's wedding and a family trip to the Rocky Mountains. Between all of that, I've been busy packing orders for Driftless magazine (issue 3 is finally out!!) and taking long walks to ease that hyper boxer dog of ours. With all this excitement, I'm surprised I've even found time to eat, let alone cook!  Needless to say, I've been relying a bunch on make ahead snacks and green smoothies.
I teamed up with Andy Boy a few months back to create a few vegetarian recipes for their website and just fell in love with this smoothie. I'm not going to lie, I was a little nervous about throwing such a strong flavored green into my morning smoothie but it mixes so incredibly well with the pineapple that I'm surprised I survived off of kale and spinach smoothies for so long. The yogurt fills you up while the parsley gives it a bold flavor and the pineapple juice sweetens the whole thing to just the right amount.
Tropical Green Smoothie recipe below: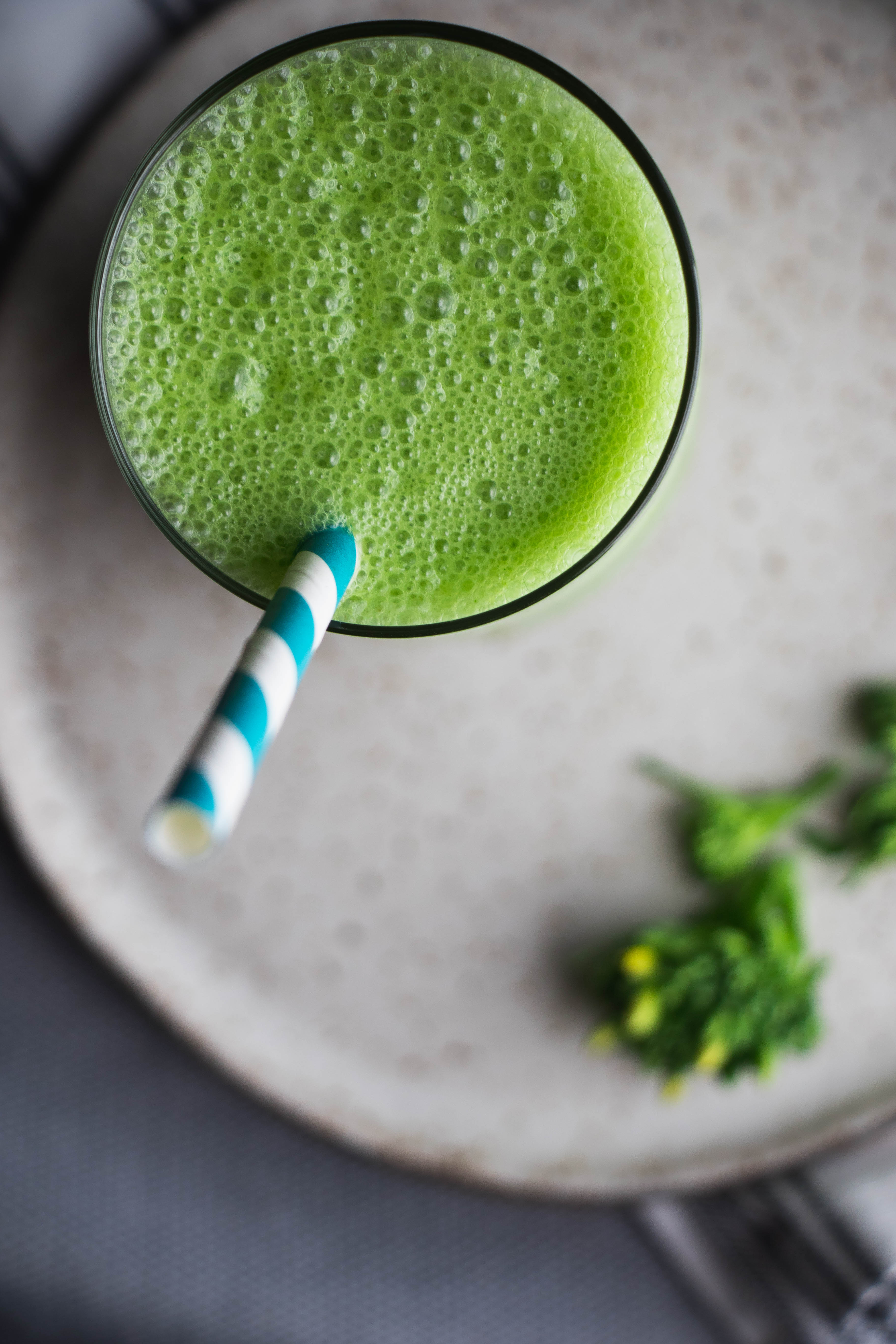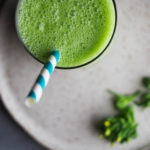 Tropical Green Smoothie
A bright and vibrant Tropical Green Smoothie which has a secret spicy ingredient: broccoli rabe!
Ingredients
1

cup

broccoli rabe leaves

, stems removed and rinsed

1

apple

, cored

1

banana

, peeled

¼

cup

parsley

, rinsed

¼

cup

plain yogurt

2

teaspoons

honey

1

cup

pineapple juice

½

cup

ice
Instructions
Place all ingredients in a blender and process on high until completely smooth.

Pour into two glasses and serve.
This post was sponsored by Andy Boy but all opinions in this post are of my own. Thank you so much to them for sponsoring this post and hop on over to their site to check out other broccoli rabe recipes or follow them along on Twitter, Instagram, FFacebook, or Pinterest.