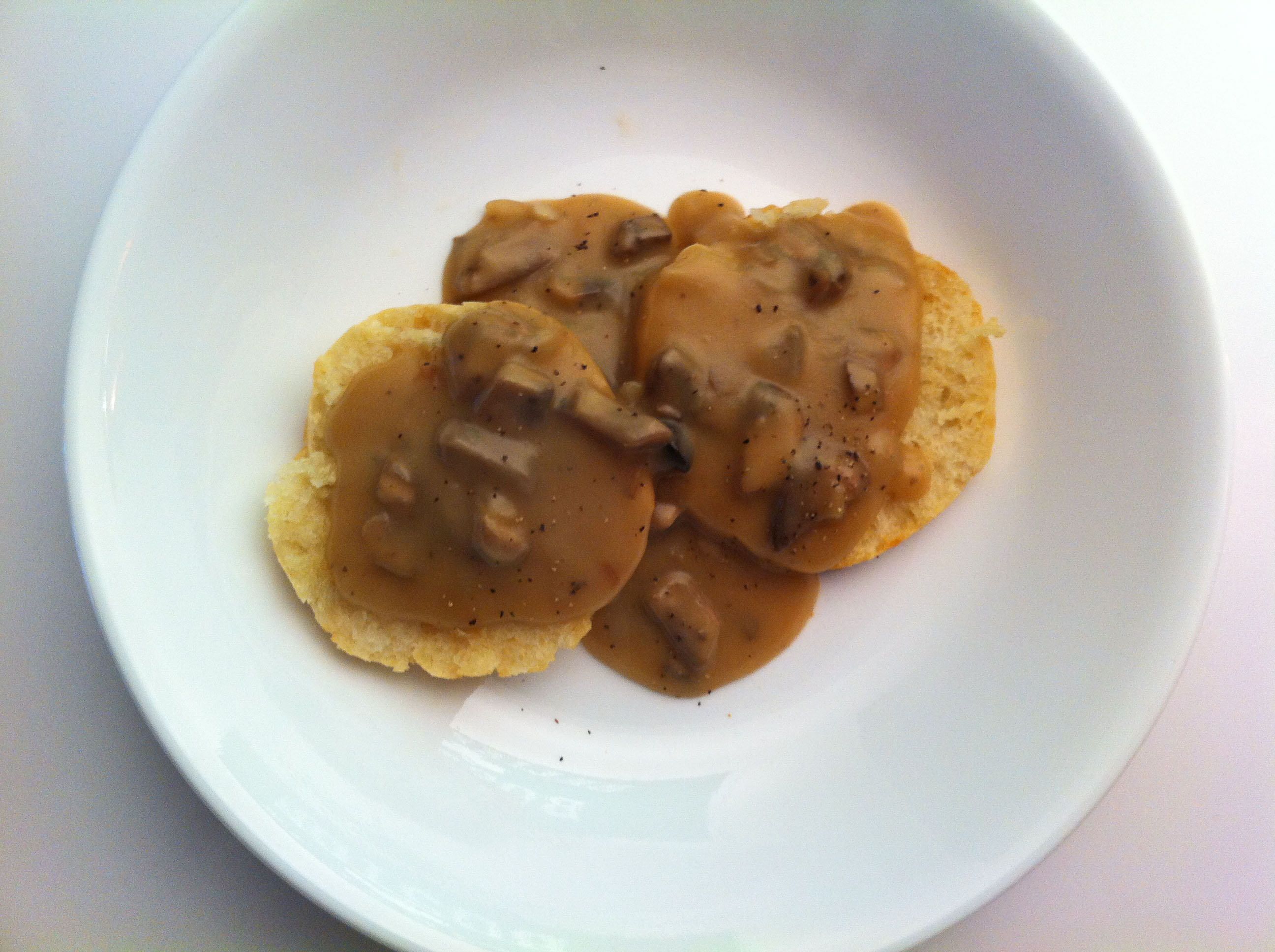 In an attempt to try out some vegetarian gravy recipes BEFORE I feed it to my entire extended family [for Thanksgiving], I MENTIONED making biscuits and gravy to my boyfriend which lead to him bugging me about it everyday for a week. In turn, we had a really delicious and filly breakfast on this rainy Sunday.
This recipe is a lot more basic than many vegetarian gravy recipes I've come across (I made biscuits and gravy for a birthday earlier this year and the recipe called for about a billion spices and turned out bland). Here, the simplicity is excellent and the only spice really needed for gravy is pepper anyways!
I'd recommend using this on your tofurkey, biscuits, eggs, or anything. It's a fantastically simple dressing that is loaded with flavor (without needing turkey dripping!). I'm not even that big of a fan of mushrooms (I know that's like a sin for vegetarians) but they lose their slimy texture when cooked in this recipe and turn out almost in a caramelized state next to the onions.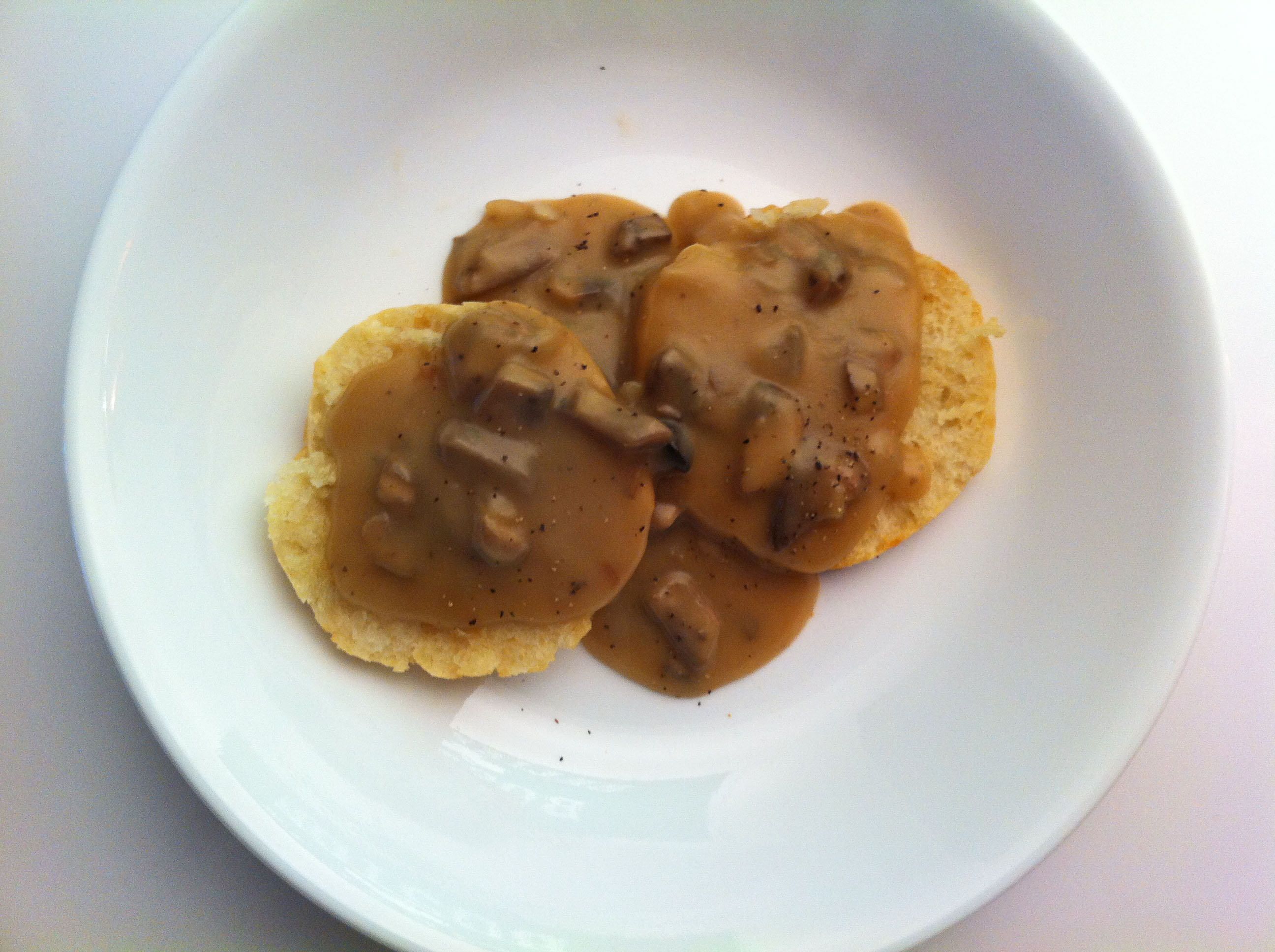 Biscuits and Mushroom Gravy
1 prepared packaged of frozen biscuits
8 oz of mushrooms, chopped
1 small onion, chopped
3 1/2 cups vegetable broth
1/2 cup all purpose flour
1 Tablespoon soy sauce
Olive Oil
Lots of pepper to season with [+a little bit of salt if you want it]
Prepare biscuits according to their package.
Add a tablespoon or so of olive oil to a skillet over low heat. Mix in the flour for about a minute or until large clumps form. Then add the vegetable broth, soy sauce, and pepper. Bring the skillet to medium heat and stir often.
In the meantime, start another skillet with a tablespoon or so of olive oil over medium heat. Add the onions and mushrooms and let cook while the gravy is thickening.
Watch closely and stir both mixtures often until the vegetables are all the way melted and the broth mixture has reduced to a thick gravy (this will take probably around 20 minutes).
Once ready, turn stove off and combine the vegetables with the gravy. Season with more pepper and some salt.
Lather all over warm biscuits and eat your heart out.