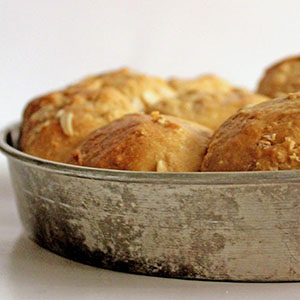 Okay. So I'm not gonna lie. I am starting to get REALLY excited about Thanksgiving. Not only does it mean a  5 day weekend (!!!) but also implies copious amounts of amazing food. My mother emailed me the final menu for the big day this morning and now all I can think about is mushroom gravy, purple mashed potatoes, and Cappuccino chocolate cheesecake. I helped curate the menu (with recipes from some of my favorite blogs like Love & Lemons, SpoonForkBacon, and JoyTheBaker) and cannot wait to spend an entire day cooking in the kitchen.
Anyhow, while my spirits are high on Tofurkey, I thought I'd share a few VV recipes that would be perfect for your big Thanksgiving day!
1. Oatmeal Molasses Rolls – Soft, gooey, and irresistible when fresh out of the oven
2. Glazed Honey Mustard Brusses Sprouts – tangy and crunchy will help bring variety to your meal
3. Cranberry Pecan Goat Cheese Pops – perfect little appetizer when entertaining guests! Super mobile, bite size, and delicious!
4. Roasted Carrots with Hazelnut & Rosemary – cooking with wine always makes things fancier, right? And these colorful carrots will for sure stick out on your holiday table!
Also, if you feel like adventuring outside of VV, I highly recommend checking out some of these thanksgiving recipes:
Collard Greens & Blue Cheese Salad (The Healthy Foodie)
Honeycrisp Bourbon Cider (SpoonForkBacon)
Parsnip Gratin with Gruyere (Feasting at Home)
Autumn Brittle (Adventures in Cooking)

Bailey's Salted Caramel Chocolate Pie (She Wears Many Hats)