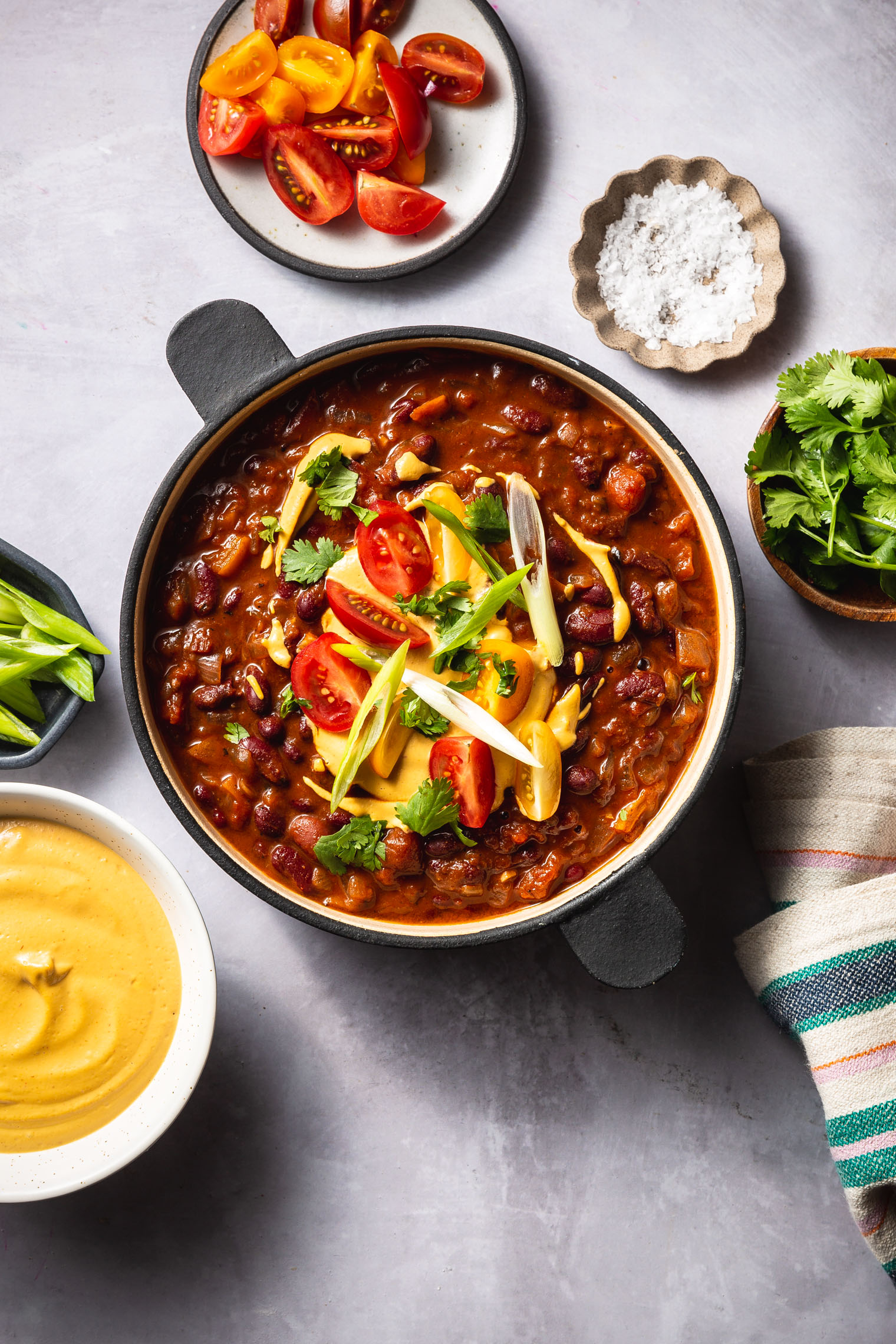 12 Vegetarian Soup Recipes
Today I've rounded up 12 vegetarian soup recipes to satisfy whatever your craving might be – we've got soups filled with vegetables, beans, and noodles. Some of the soups are smooth and velvety while others are chunky and full of texture.
It's been cold cold cold (!) here which inspired a soup craving today that was so fierce I decided to also write about it for you today. Is there anything cozier than a simmering pot of warming soup on the stove while snow falls outside your window? I think not.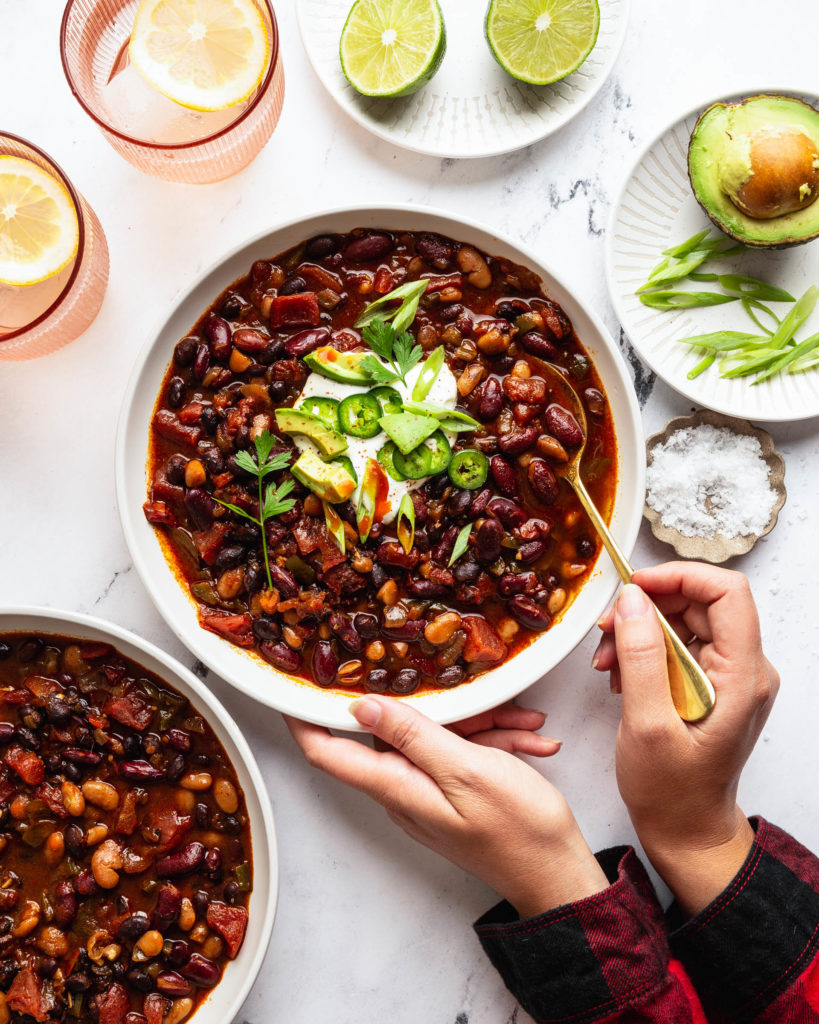 This Slow Cooker Vegetarian Chili with Smoky Brown Sugar & Lime is packed full of beans, spices, and vegetables. It develops a deeply flavorful profile after sitting in the slow cooker for a few hours.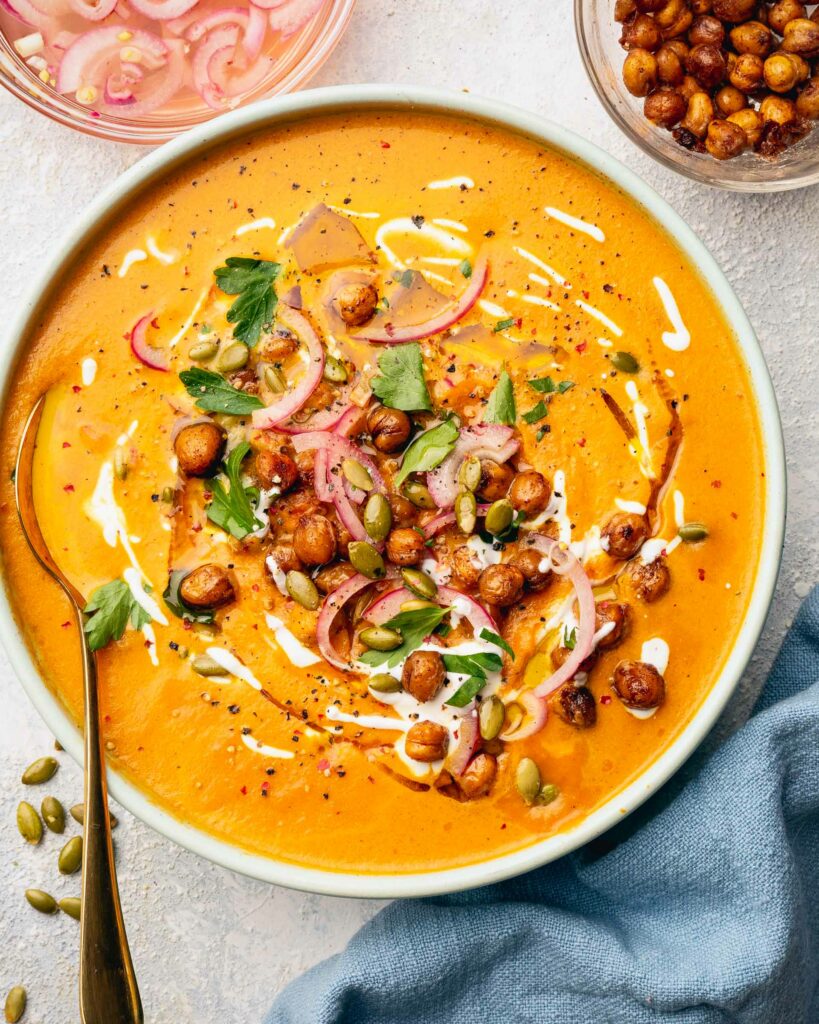 This Curried Carrot Soup with Maple Roasted Chickpeas soup is a vibrant winter vegetarian recipe. The base is packed with vegetables while the topping brings extra texture and protein.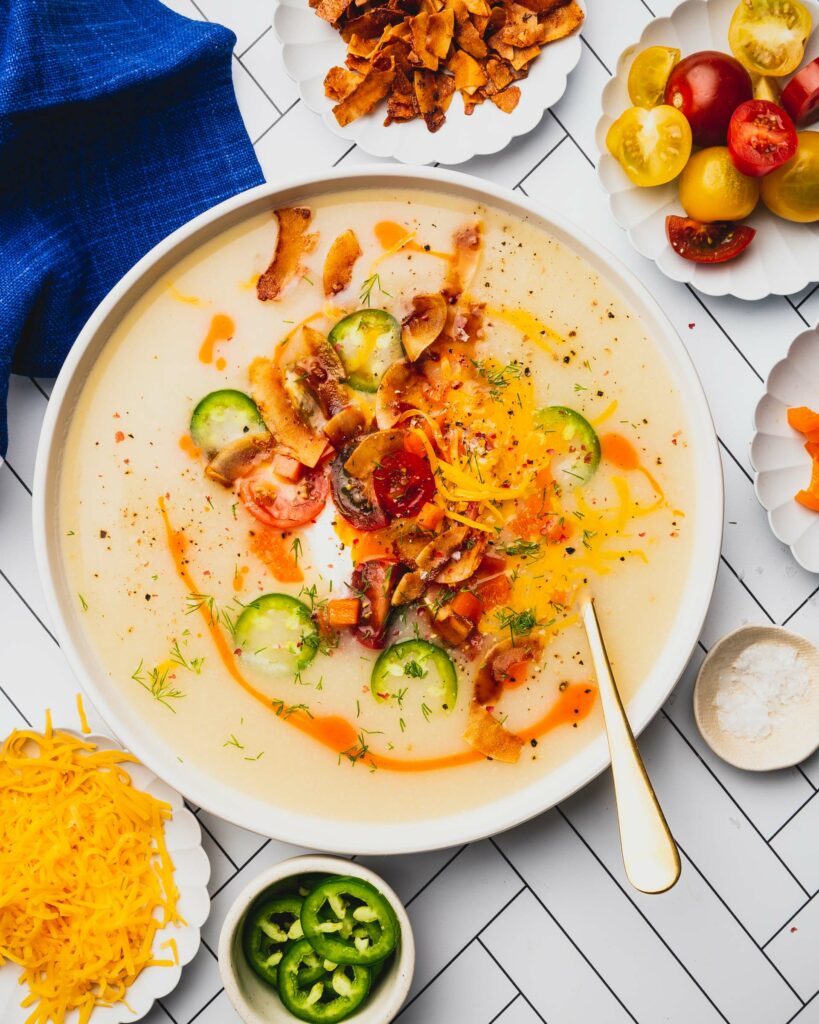 This Vegetarian Loaded Baked Potato & Cauliflower Soup with Coconut Bacon is the perfect weeknight meal on a chilly evening. Serve it with as many or as little topping as you have on hand.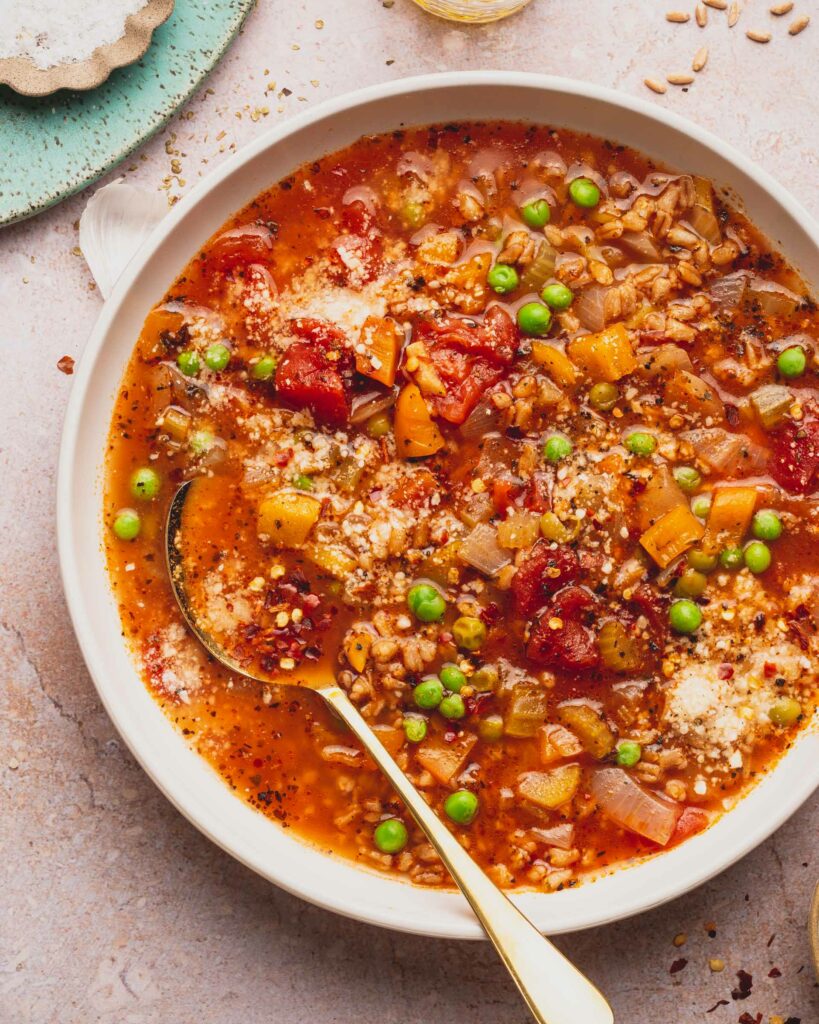 This vegetarian Instant Pot Vegetable Soup comes together in under 30 minutes and is a hearty soup full of flavor, veggies, and farro.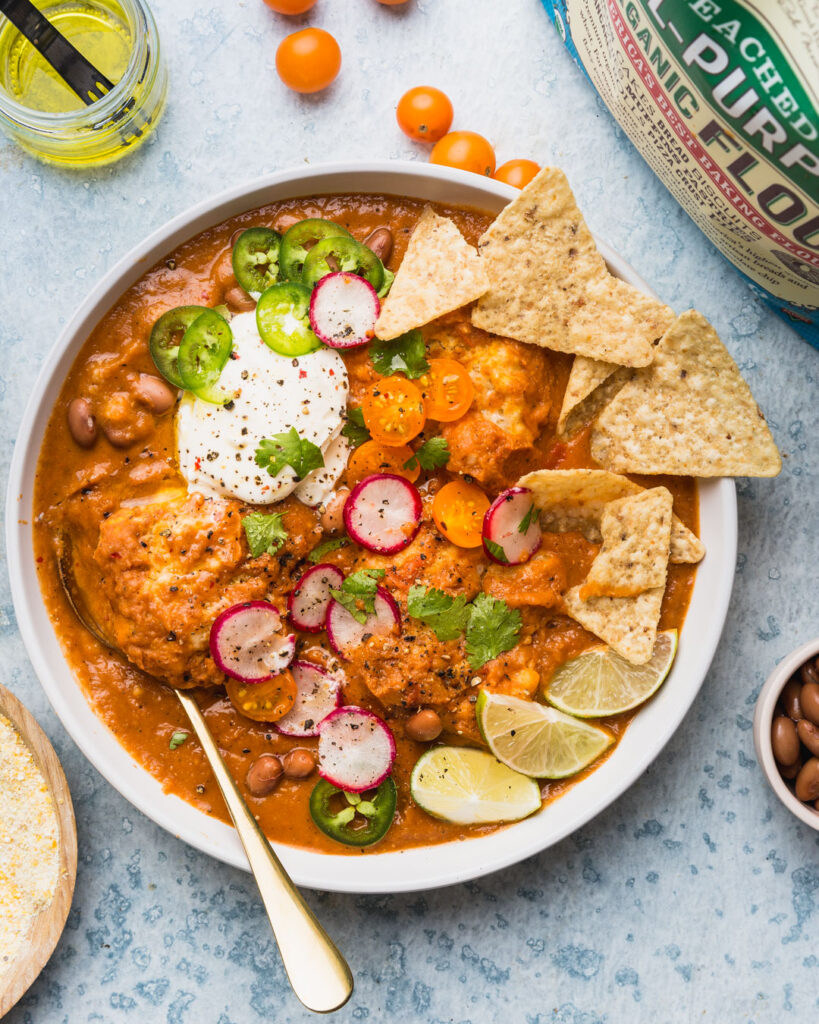 This vegetarian Mexican-inspired Pinto Bean Soup with Cornmeal White Cheddar Dumplings is for anyone who loves dumplings in their soup but wishes there were other options besides the traditional chicken and dumplings.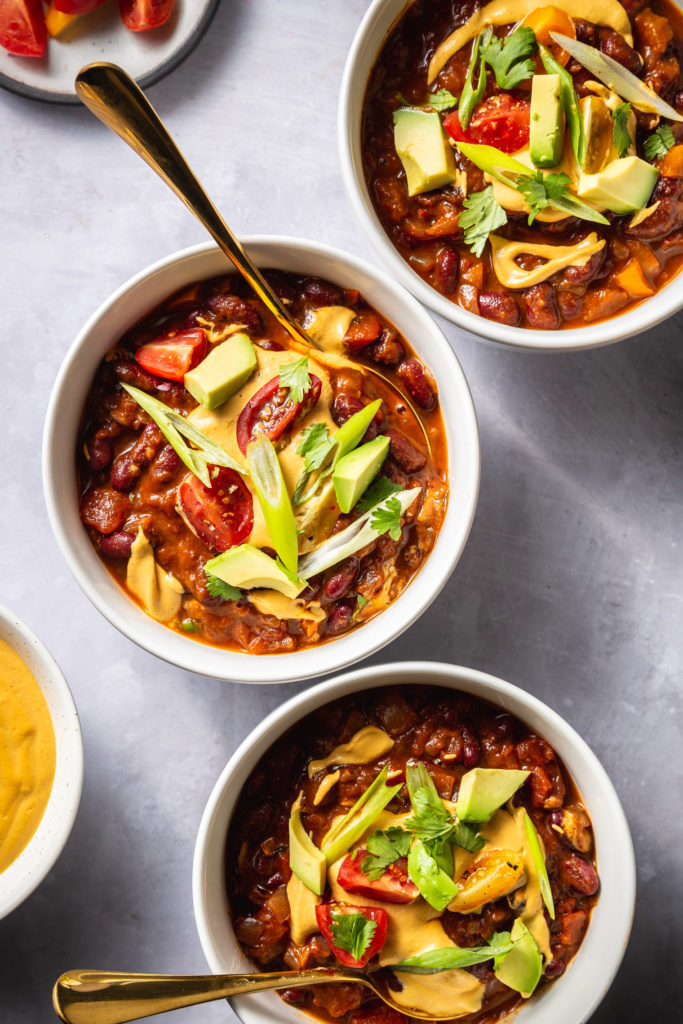 This Red Bean Chili with Smoky Chili Cashew Queso recipe is a quick and easy vegan meal that is sure to warm you on a chilly winter evening.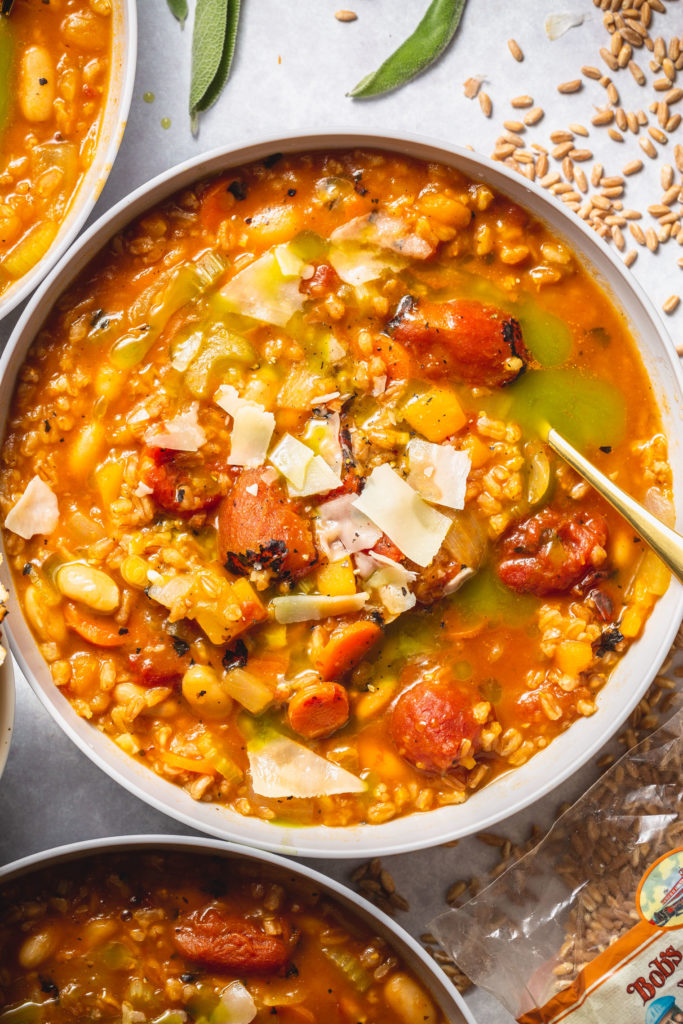 This Vegetarian Butternut Squash Farro Minestrone soup is a perfect cool weather vegetarian main to serve a large crowd or use as leftovers for lunch or dinners throughout the week.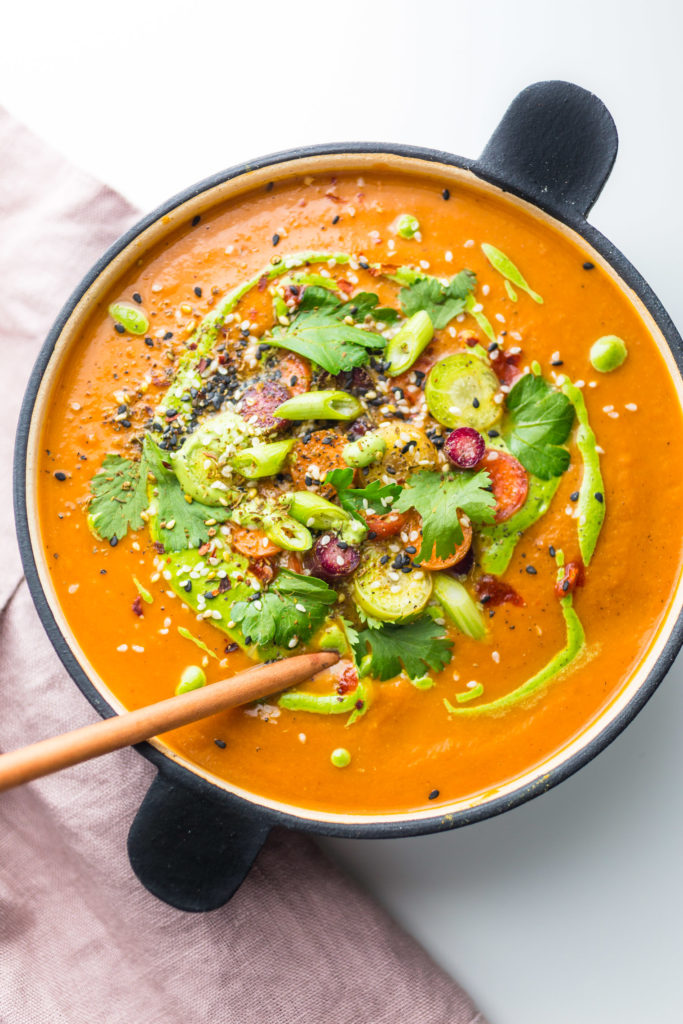 This Spiced Carrot Soup with Green Tahini Swirl recipe is full of vegetables and topped with green tahini dressing. A perfect soup for cold weather meals.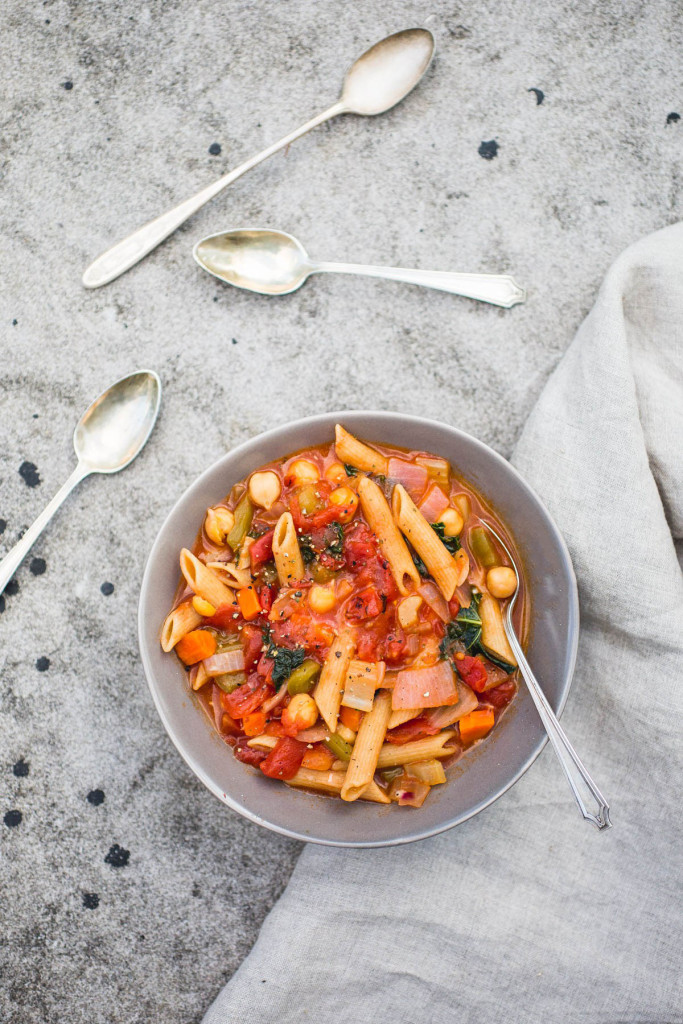 This Chickpea Tomato Minestrone is chocked full of fresh vegetables and pasta which makes it a filling and flavorful weeknight dinner.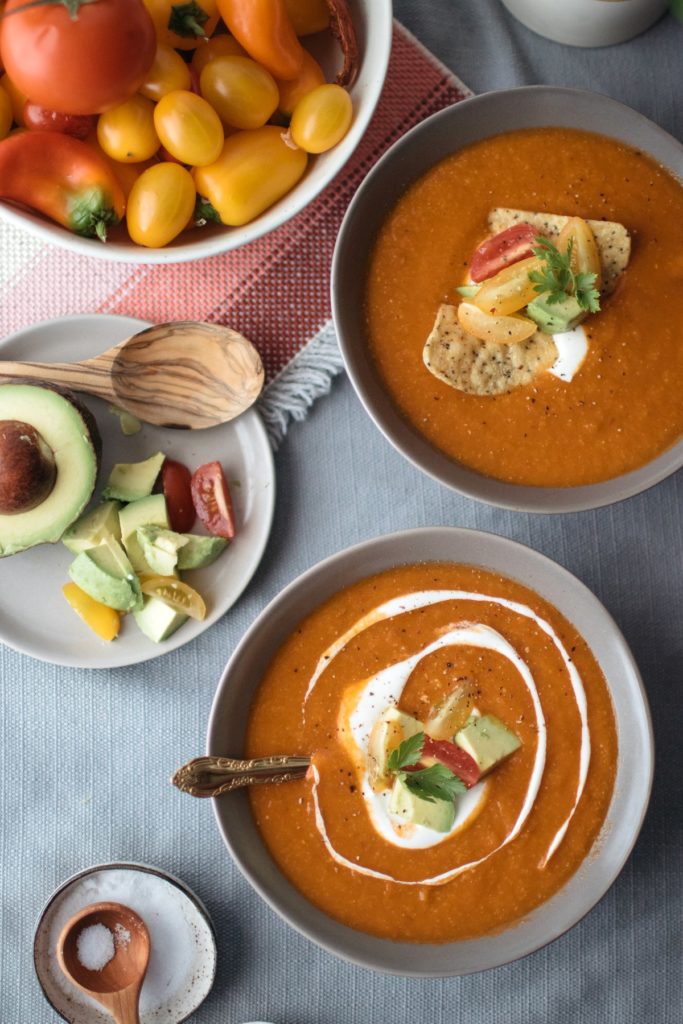 This Smoky Tortilla Soup is rich and full of bold flavors like fresh tomoatoes, chipotle peppers, and a hearty helping of garlic.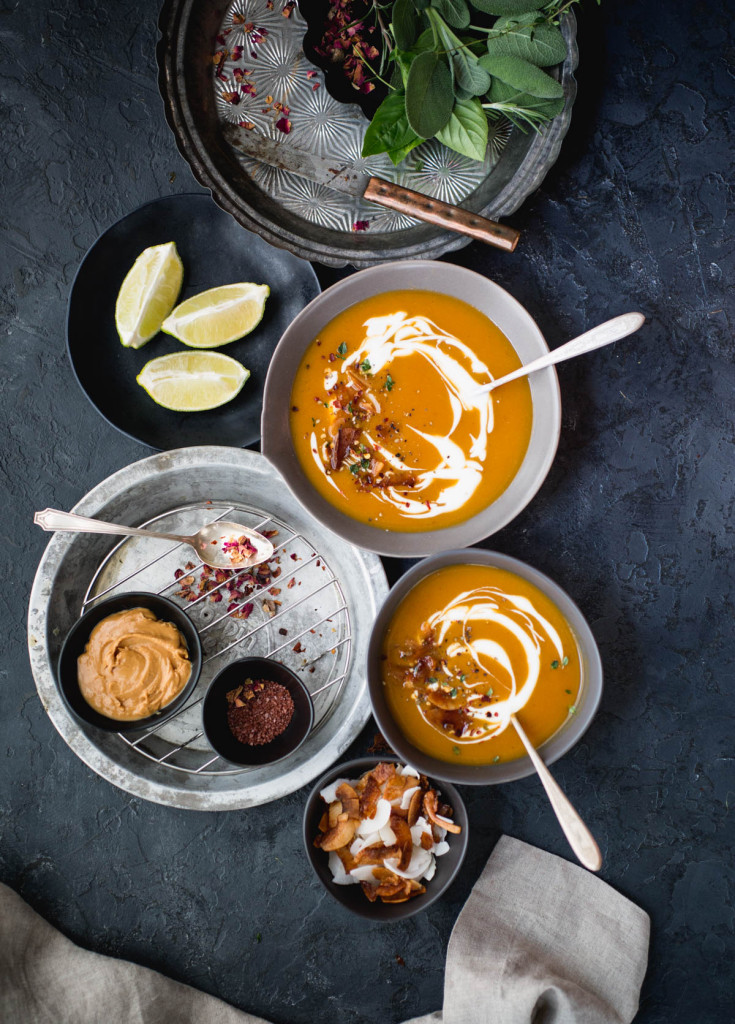 This Sweet Potato, Lime, & Peanut Soup was adapted from Anna Jones' cookbook, A Modern Way to Cook. This subtly sweet soup is sure to warm you on a cool evening and pairs beautifully with a fresh baguette.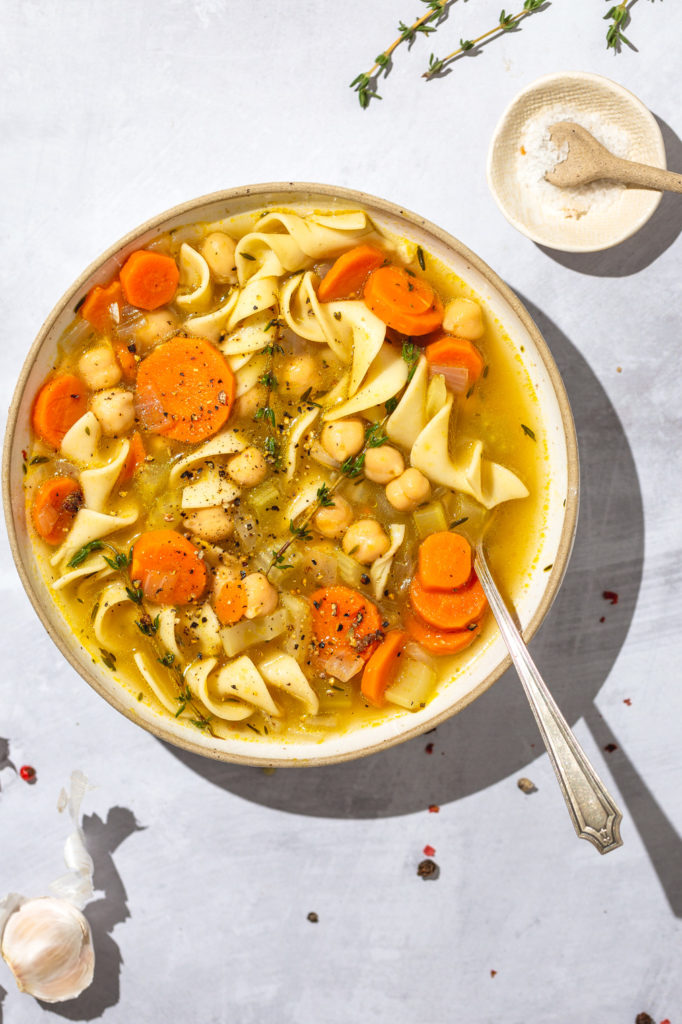 This Chickpea Noodle Soup recipe is chocked full of healthy vegetables, hearty beans, and chewy egg noodles. This soup is a great way to get more vegetables into your meal while still enjoying the comfort of delicious pasta.
What other vegetarian soup recipes do you like to make? Tell me in the comments below!
Make sure to tag Vegetarian 'Ventures on Instagram and use #vegetarianventures when trying this dish out!