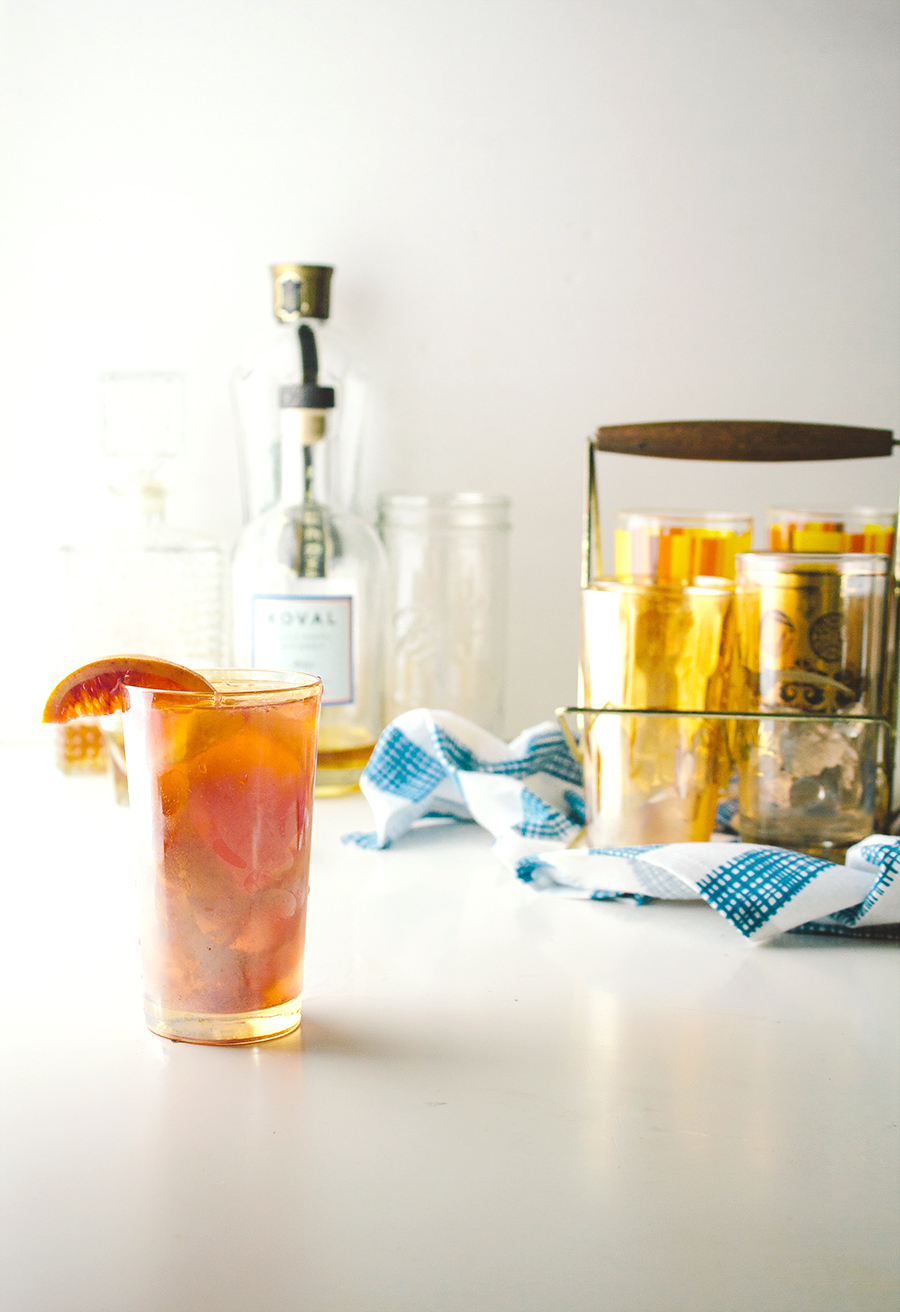 Blood Orange Smash
In a hurry? Click here to JUMP TO RECIPE!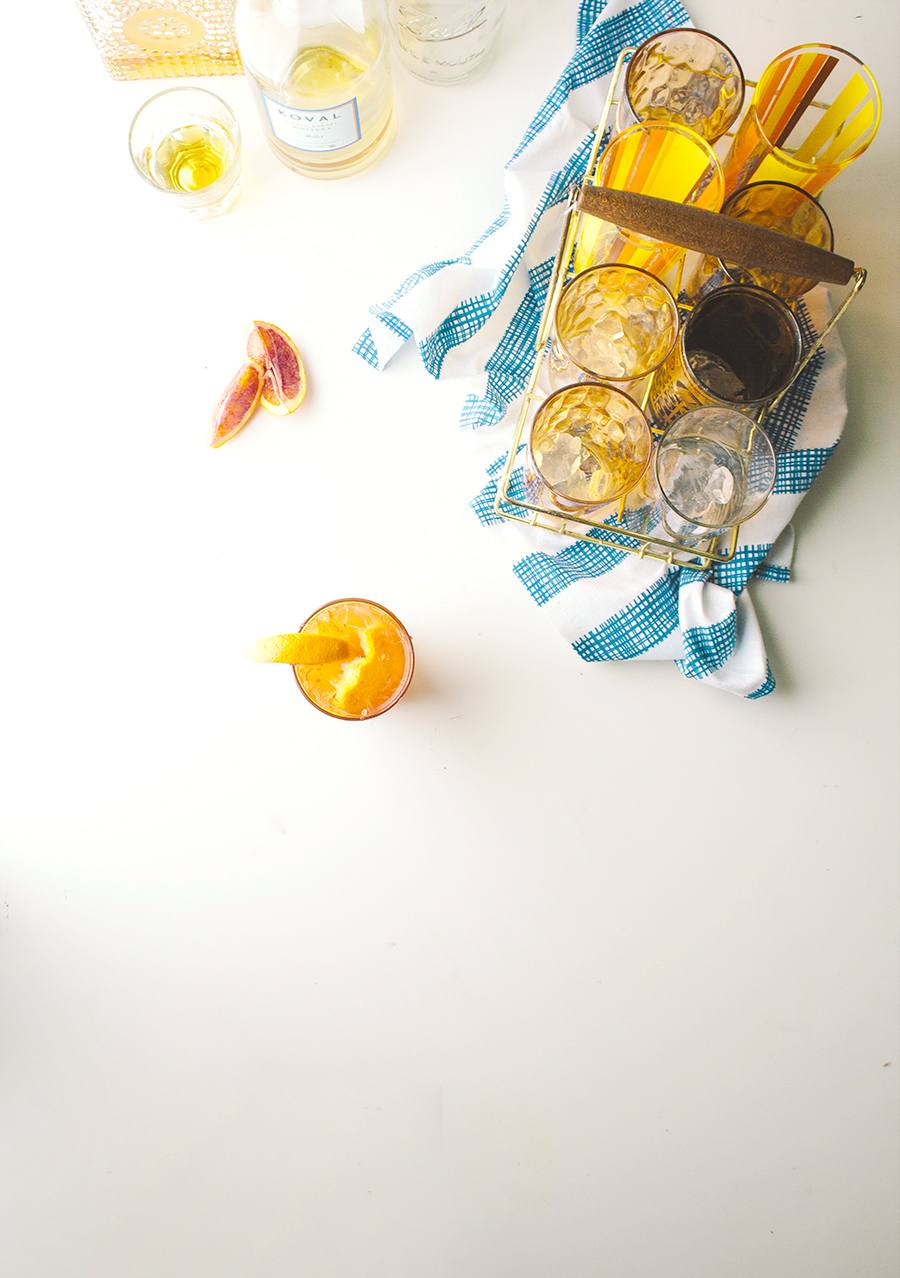 This may sound like an odd question for February but have you been keeping up with your New Year's resolutions? Yup, I'm still asking. I realize that most of us stop thinking about them after the first two weeks of January but setting these intentions are meant to be carried out throughout the year, no? I still have three light-hearted ones that are less serious (and going strong): naming 5 things I'm grateful for every night before falling asleep, going bra-free (this will probably have to change when it starts getting warmer and I have to actually wear things besides oversized sweaters. Was this an over-share? If so, I'm sorry. It's not an act of feminism but just out of pure comfort), and hosting people more often. We've had friends over almost every weekend since the New Year and it's been a blast – watching movies, playing games, and drinking cocktails (mostly this one).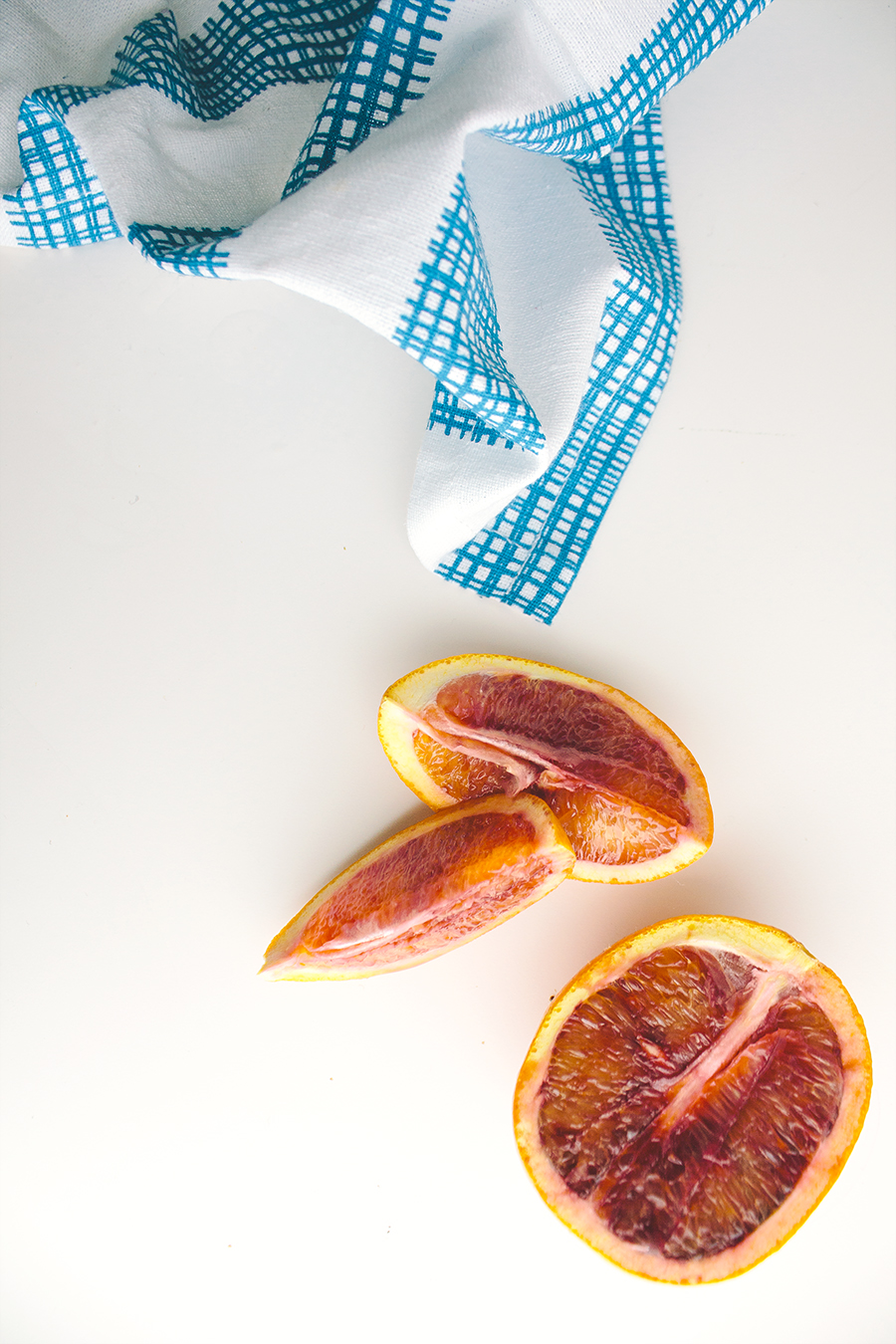 We are pretty obsessed with our cozy house but didn't share it much last year. It's so easy to get into a groove of laying around with our boxer pup and watching the X-Files (Or Seinfeld or New Girl). That is fine and all but having people over motivates us to keep the house clean, make fun appetizers, and play games that aren't focused around a screen.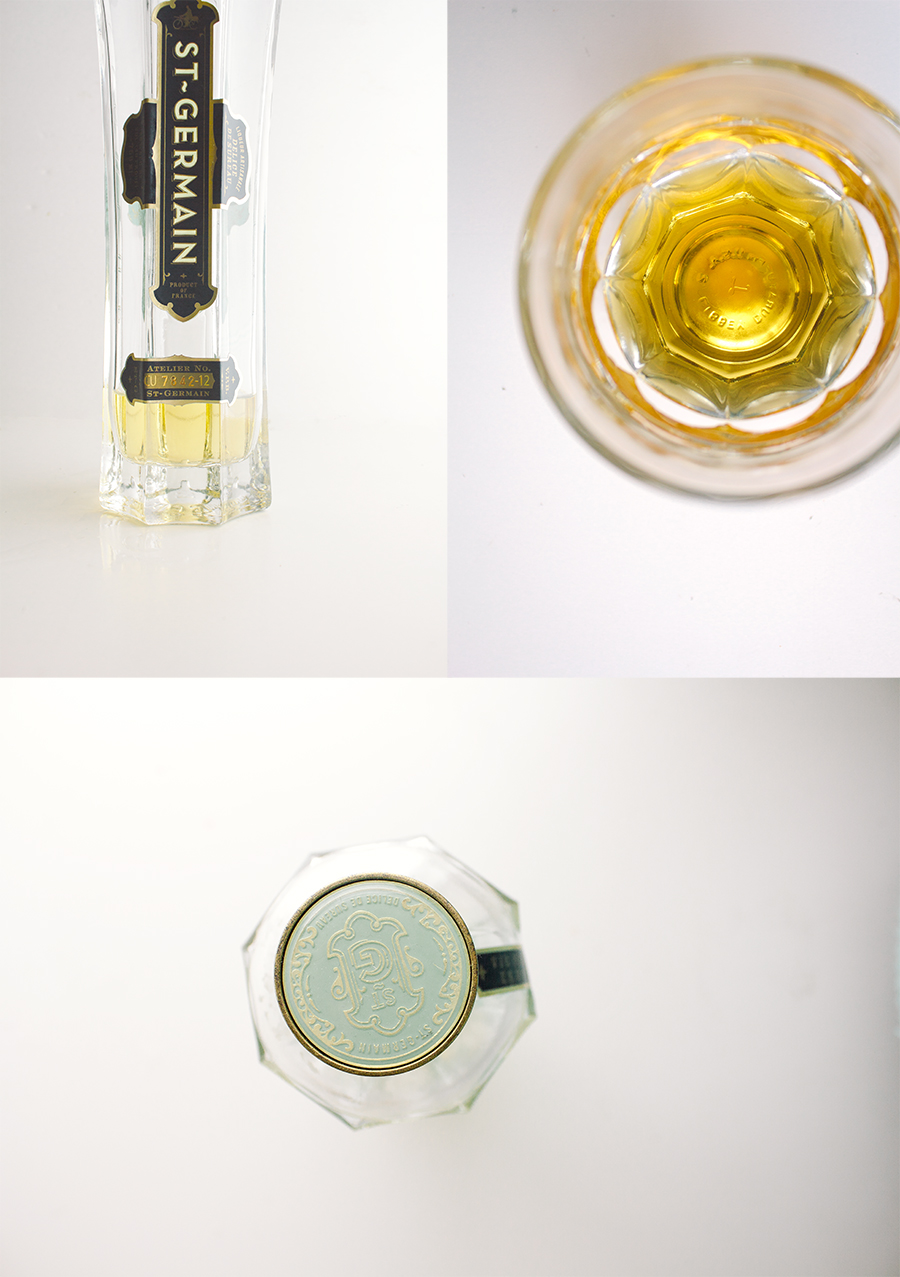 This cocktail has been a constant hit at our house over the past month and a half. If you can't tell by the fact that there is practically no alcohol left in any of these bottles, I waited until my very last chance to blog about it. When having people over, I kept thinking 'man, I need to document this one' and then we'd go through the whole bottle of St. Germaine or whiskey and I'd have to wait until we re-stocked for another gathering and the cycle would repeat.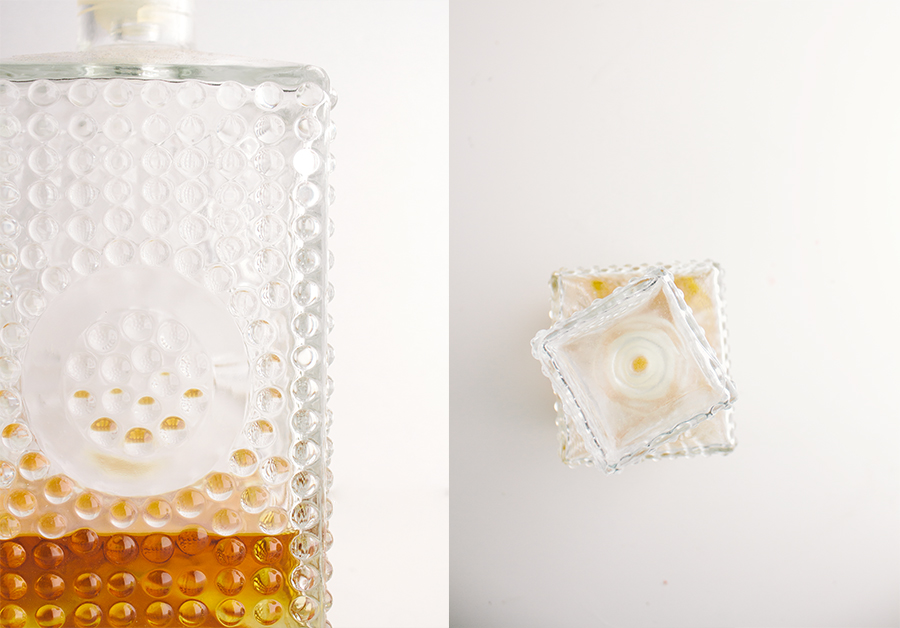 Finally, with this last batch, I made sure to save a tiny amount of each so that I could share this cocktail with you. It started out fruitless (just St. Germain, whiskey, and soda water) but then we slowly started incorporating other flavors (a hint of jam for sweetness, orange sparkling water, and finally citrus). The citrus is great because it's not sweet so you won't feel a sugar hangover while enjoying this but still adds plenty of flavor. The St. Germain is what really pulls this drink together – it has such a unique and floral (in a good way) flavor profile that mellows the whiskey and brings the whole drink together.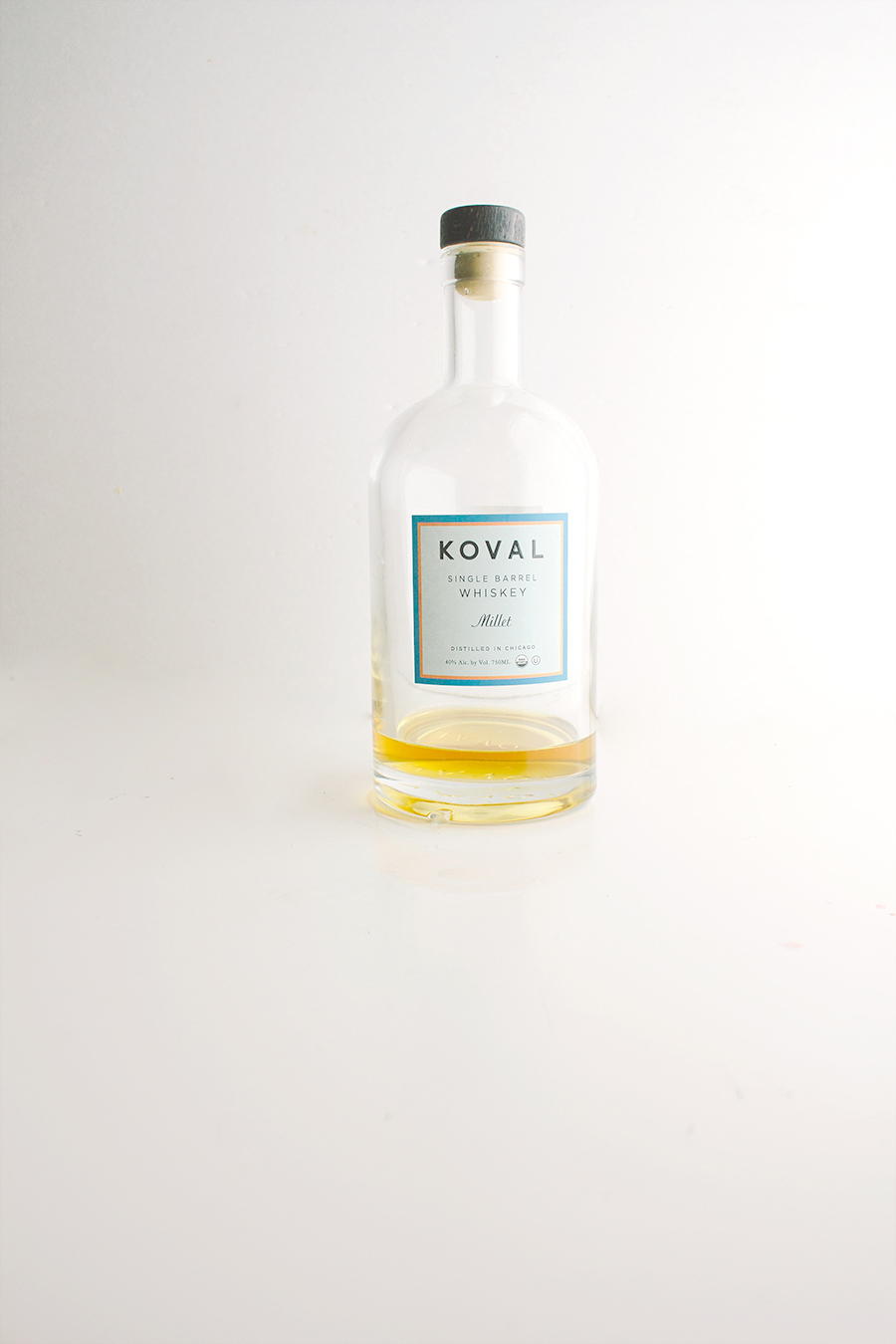 We've been using Koval whiskey because Wyatt received a bottle for Christmas from my aunt and it's hard to go back to the cheap stuff (plus, it's pretty local being from Chicago). This whiskey is smooth and makes for the perfect companion to a simple cocktail that is going to let each component shine. Don't feel like you have to use Koval but you should try to get a decent tasting whiskey for this since the flavor won't be masked by loads of simple syrup or bitters (although bitters is a great idea- I will have to try that one with them next time!).
Blood Orange Smash recipe below: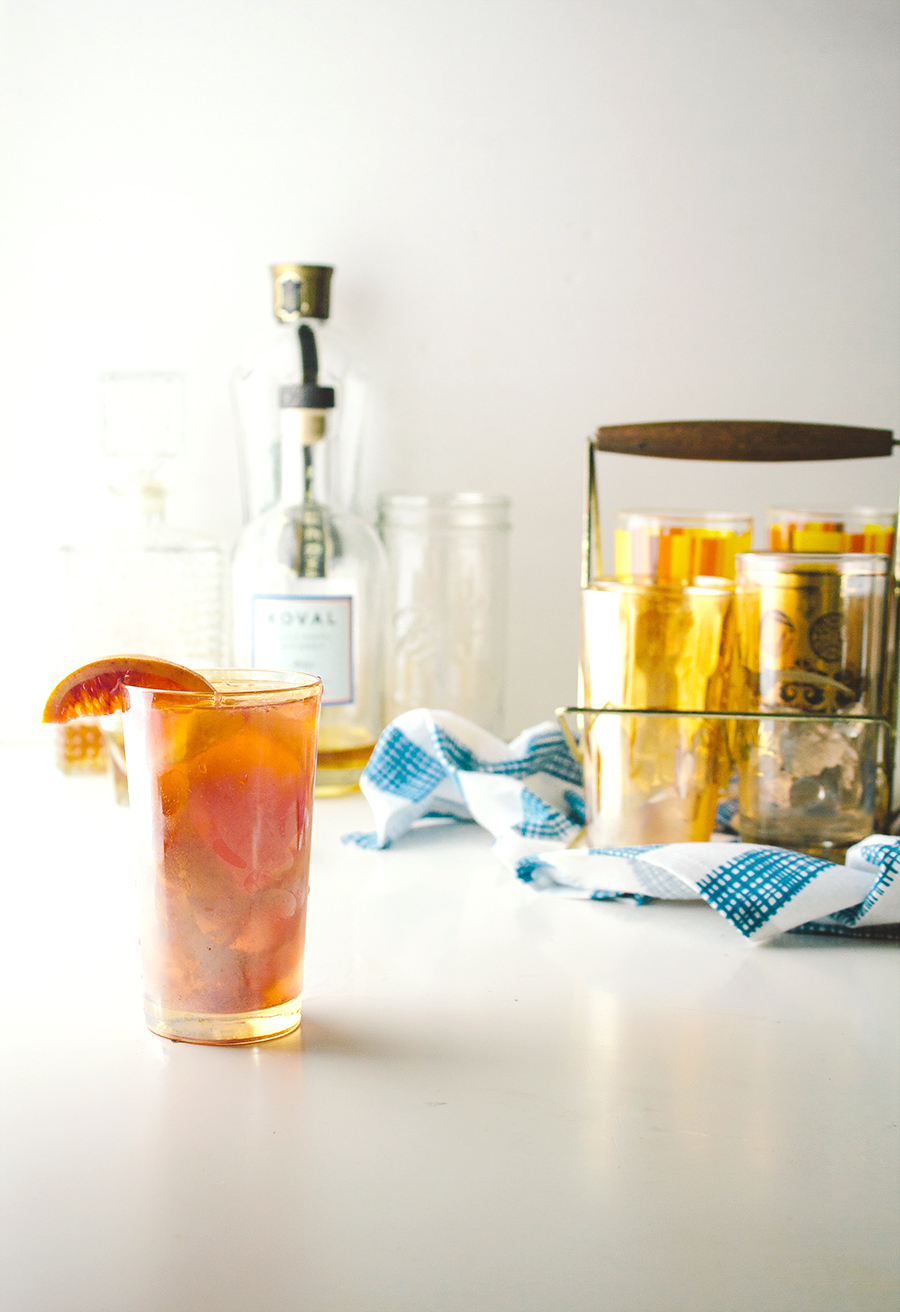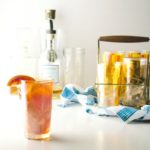 Blood Orange Smash
Ingredients
6

ounces

whiskey

2

ounces

St. Germain

2

small blood oranges

, peeled

Sparkling water

Ice
Instructions
Divide the oranges between 3 glasses and slightly smash with a spoon.

Divide the whiskey and St. Germain between the glasses and then top with sparkling water / ice. Enjoy!
**NOTE: If this drink isn't sweet enough for you then consider whipping up some sugar hearts for a dessert-status taste**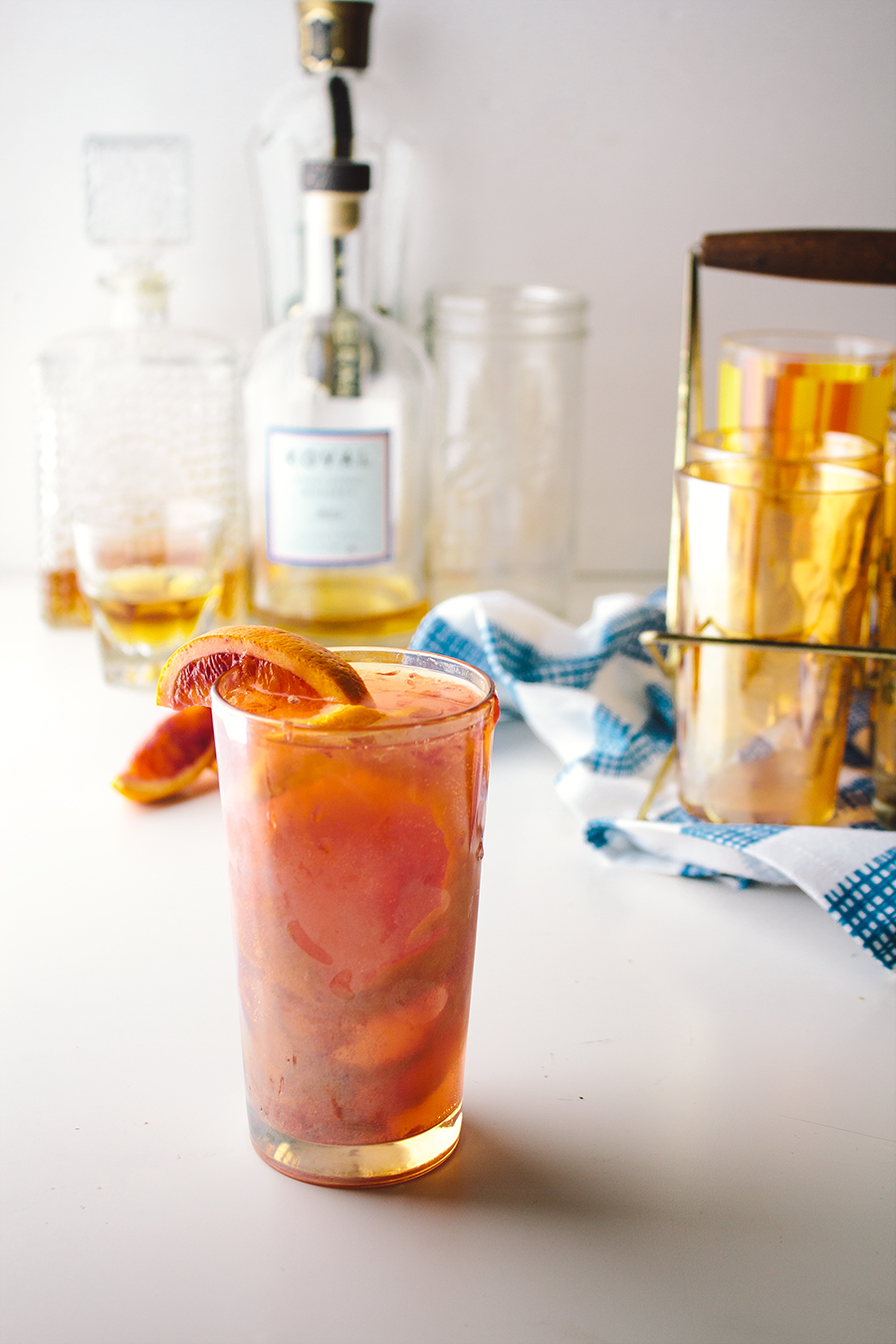 PS – Reasons why you should consider making this for Valentine's Day instead of champagne and strawberries.
+ Let's be honest – strawberries are NOT in season. Where do you think those berries at your local market are even coming from? And they probably taste like fibrous blah since they have traveled so far to be consumed.
+ Am I the only one who drank too much Andre in college? Champagne hangovers are the worst and there is no excuse for you to need a sugar hangover all day on the 15th.
+ Less sugar in these means more room for sugary desserts (right? That translates correctly?). This means more chocolate pie, more chocolate fondue, and more red velvet cupcakes. End of discussion.