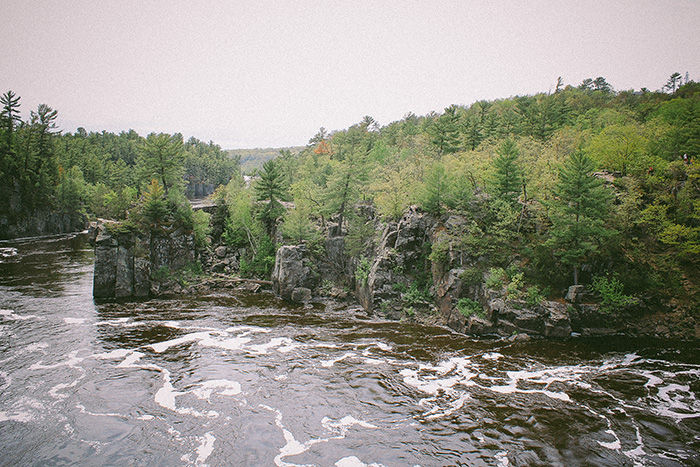 Cabin In The Woods
We ditched work last Friday and headed to a cabin in the woods for our long Memorial weekend. Wyatt has family who owns a Wisconsin lake home. We had been promised hours of swimming, boat rides, and tubing. Unfortunately, the weather never rose above 60 and we had to improvise. I did manage to get out of my comfort zone by hanging out with some lamas, riding on a 4 wheeler for the first time, and eating obscene amounts of velveeta cheese (which was kind of a mistake.. but I'd probably do it again).
We couldn't do much exploring close to the cabin because they were having problems with ticks and bears (another weird experience for us – I can't be the only one that thinks this is strange, right?). We were, however, able to build campfire down by the water and enjoy the dock. We also adventured to a nearby State Park (Interstate Park) and did some major hiking. Here are some snapshots from the weekend:
What did YOU do for the long weekend?