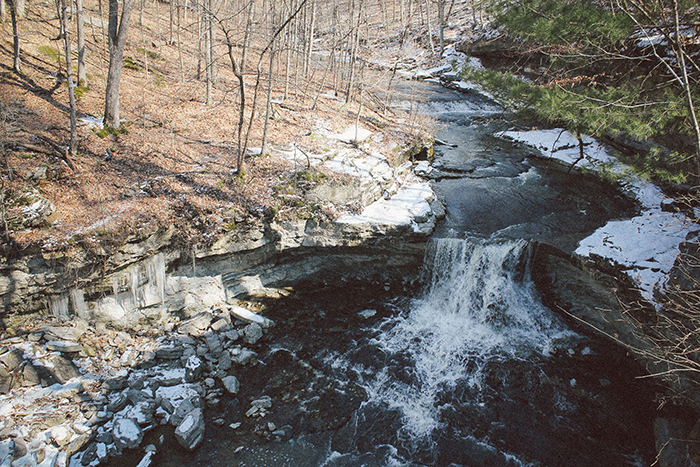 Weekend Exploration
Morning! Sooo… I have a DONUT recipe for all of you. But that would be wayyy too nice of me to just come out and share my favorite sugary breakfast. If I did that, why would you ever bother to come back? I'd like to keep you around so we are going to just have to wait. Perhaps until later today or maybe even tomorrow? So, check back if Sugary-Blueberry-Lemony deliciousness is your thing (and, sorry, but if it's not then you are lying to yourself).
But until then, I've got some weekend pictures to share with you (think of it as a way to prove myself and show that I am about more than just vegan cupcakes and vegetable soups). Wyatt and I gave ourselves haircuts, went exploring at a nearby state park, and watched a whole lot of X-files (5 episodes down, 195 to go…). I love taking winter as an opportunity to explore those parks which are usually too crowded for us to adventure to in the summer.
And we ended our day trip with massive amounts of breakfast food at a random diner we came across on our way back to Bloomington. As you can see, Wyatt likes gravy piled on EVERYTHING.
Cruisin' music: