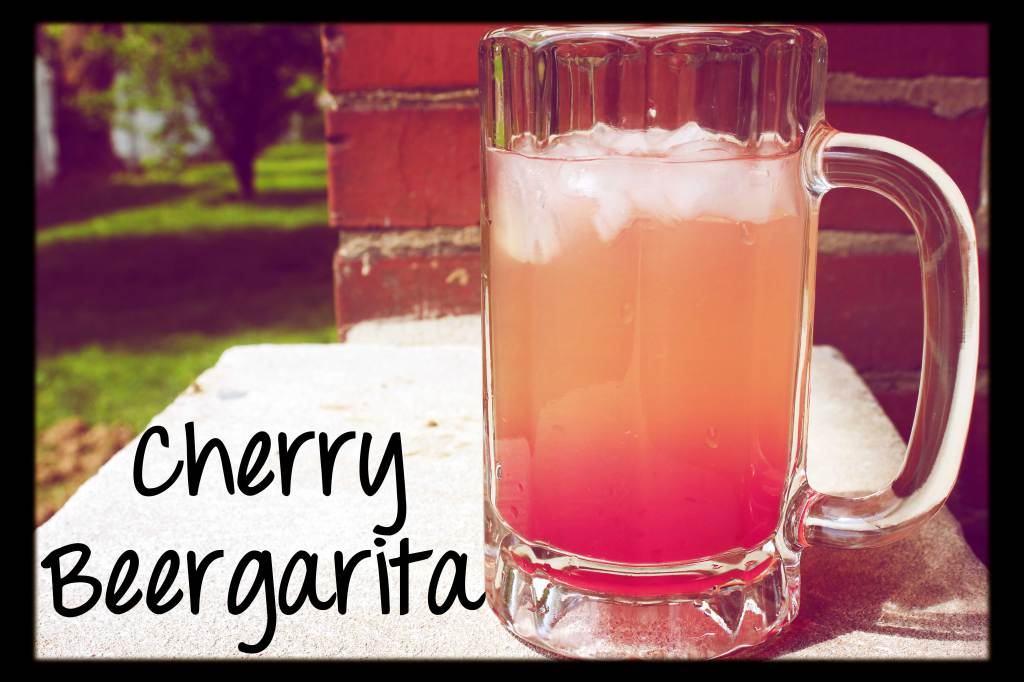 Cherry Beergaritas
On my trip last week, I made a list of summer goals! I have not had a summer without classes in almost 4 hours and I decided I better start giving myself some things to work on before I waste the whole summer playing in the sun (okay, to be honest, that would not be so bad either).
Anyways, I shall post my summer list here so that I can slowly cross it off with that handy little font tool that wordpress has!
Summer Goals
1. Learn to like Mushrooms
2. Make homemade marscapone and ricotta cheese
3. Pickle my own grown cucumbers
4. Take some time to do a little yoga everyday
5. Try new cocktails
6. Make my first recipe zine
7. Get my Etsy shop up and running
8. Make Homemade dog biscuits for Tuko
9. Go camping at Turkey Run and Hoosier National Forest
10. Eat Vegan once a week (I think I will be making it every Wednesday)
Okay, that is enough of a list. I also have 'decorate my new house' on my list but that is going to have to happen regardless of whether I make it a goal so I'll leave that off.
Back to number 5. I have already starting trying so many new cocktails this summer and absolutely love the learning experience that comes with seeing what mixes so well with what. I've also learned that I am not really an Old Fashioned kind of gal but do love me a Dark and Stormy. However, there is one super easy cocktail that I have already revisited about half a dozens times this summer…the good ol' Beergarita. Beergaritas taste a lot like margaritas but the soda gives them an extra frizz similar to what you get when you drink a mimosa. The recipe I use is a revamped one that turns the traditional beergarita into a Cherry version that is so satisfying when sitting on your porch and soaking up the sun.
1 – 12 ounces corona
12 ounces of tequila
half a tube of limeade concentrate (should in a frozen tube in the freezer section)
12 ounces of Cherry Sprite
Ice
Maraschino Cherries, for garnish
a splash of maraschino cherry juice, for color
Pour the corona into a pitcher. Use the empty corona bottle to measure out the same amount for the tequila and sprite. Combine all ingredients in a pitcher. Serve over ice to all your friends!
And perhaps with some guacamole or corn salsa (you'll probably need these snacks after the tequila sneaks up on you!).