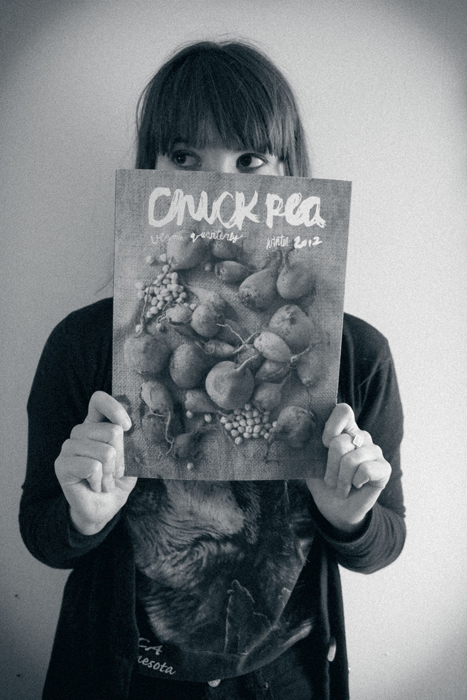 Chickpea Magazine Winter 2013 /// February Recap
Good afternoon! Before I get to the monthly recap, I wanted to share my excitement with you guys about receiving the new Chickpea Quarterly in the mail yesterday. I have an article on DIY Kitchen Staples (Homemade Vegetable Broth, Vanilla Extract, and Almond Milk) in it. Also, It's chocked full of vegan recipes, beautiful photography, and oh so much inspiration that I am grinning from ear to ear just looking at it. I thought I was ready for winter to be over but the magazine has re-sparked my cold weather senses. Here are a few highlights (and yes, those are BOURBON CHOCOLATE CAKE POPS pictured below…)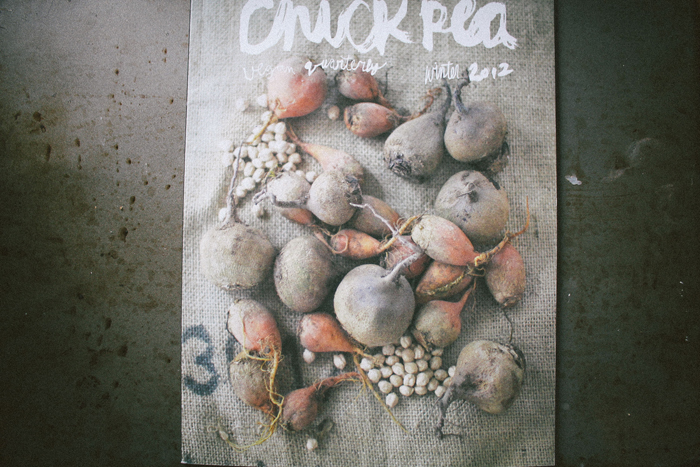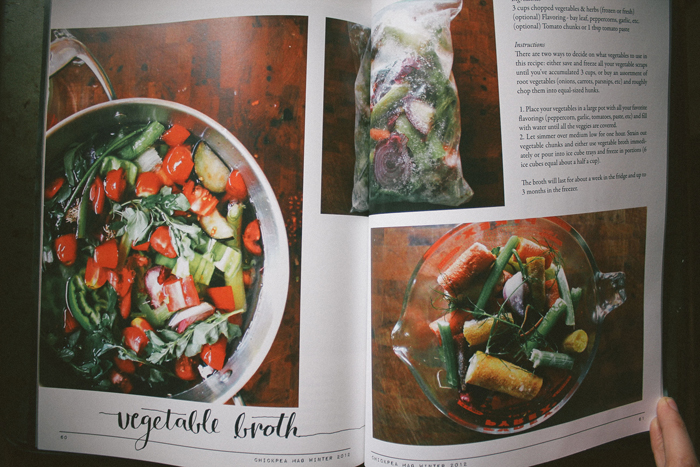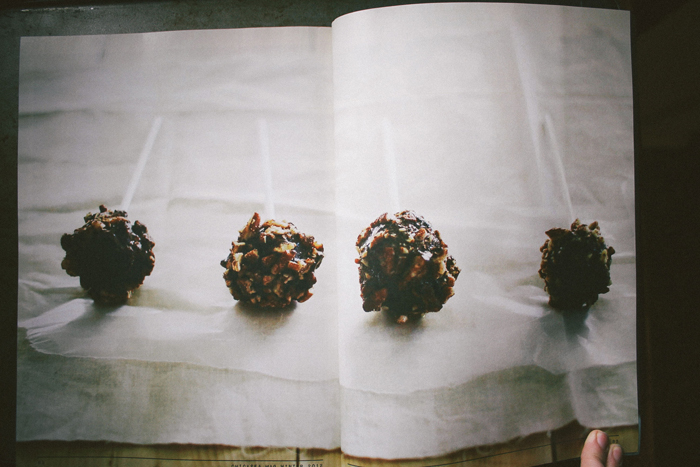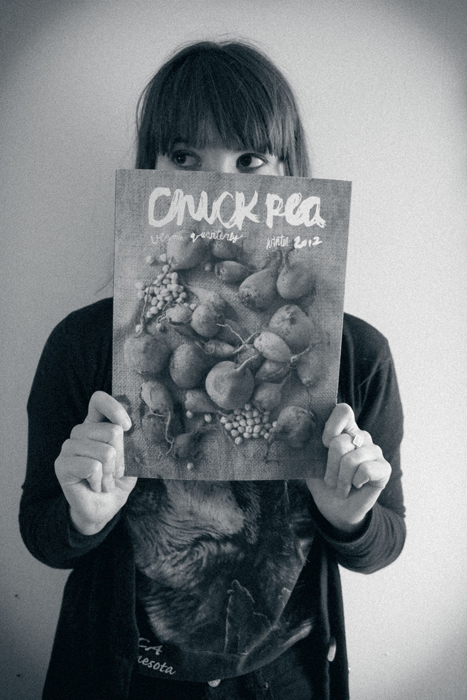 Okay, enough drooling over my favorite magazine – it's time for a recap! No offense but I am SO glad that February is only 28 days long. With spring on the mind since January 1st, I have been having trouble getting through this month while still feeling present. Instead, my mind has been wondering to beaches, beeragritas, and long bike rides. Here are a few recipes that have helped me kick the winter [mind] wandering..
1. Butternut Squash Mac & Cheese with Gingersnap Crust – Comfort food with a fancy twist. And by fancy, I mean crumbling cookie bits on top of my already insanely indulgent dinner. Not bad…not bad at all…
2. Vegan Stuffed Brunch Biscuits – these were my 'pride and joy' of the month. One of those ideas that comes to you at a completely random time and you start to obsess over it until the recipe is executed. Veggie Sausage or Bacon? Scones or Biscuits? Cheddar or Tomato Scones? Southwestern or Indian Tofu Scramble? Mushroom or Pepper Gravy? So many combinations to choose from and the product was an irresistible combination of everything amazing that comes to mind when you think 'Vegan Breakfast'.
3. Heart Shaped Polenta Crostini with Roasted Tomato & Goat Cheese – Three of my favorite things all in one bite. And SO simple to make. How can it get any better than that?
4. Cinnamon Quinoa Granola – New breakfast go to. Chocked full of fiber, protein, and antixidents. The texture from the quinoa bring a whole new level of granola and this stuff keeps me filled all morning long.
Okay, well GOODBYE February and HELLOOOO March. I'm thinking [hoping] March will be filled with more outdoor adventures, road trips, and garden prepping. Yesss!
Song Pairing: