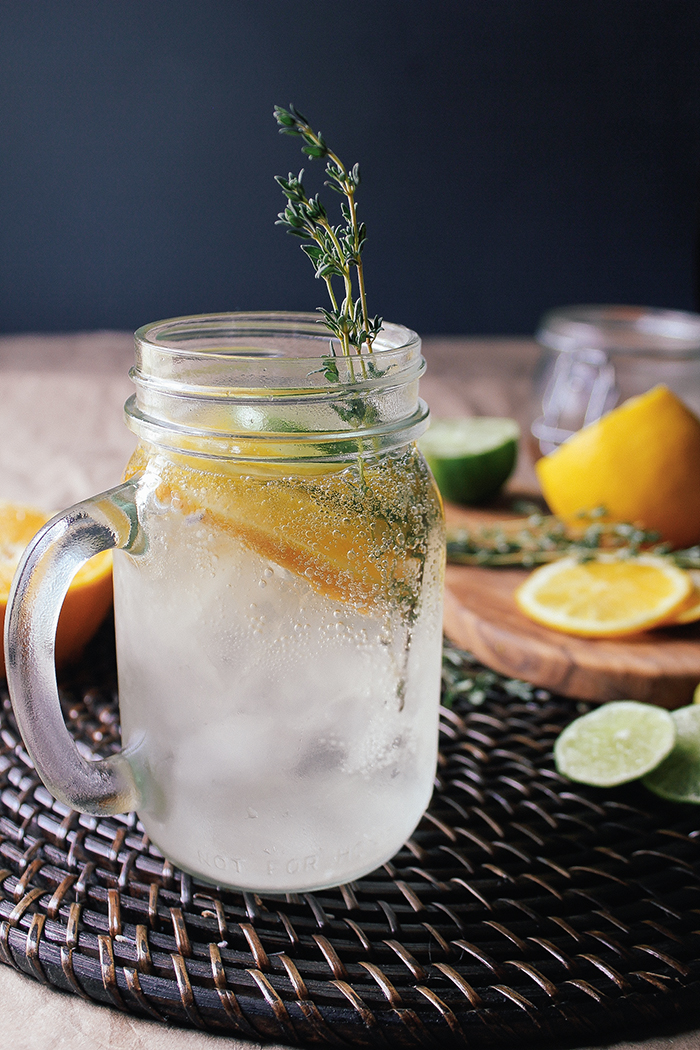 Citrus Thyme Cocktail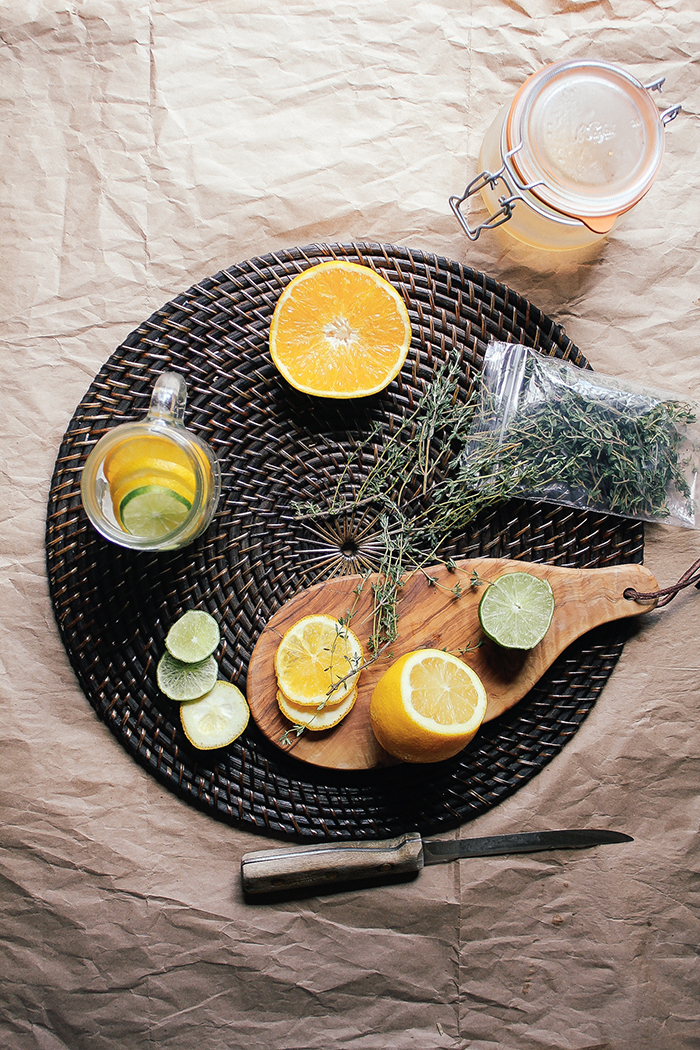 I usually post in the mornings but a happy hour post seemed appropriate with this cocktail recipe. I reserve the winters for beer and baileys and mulled wine. But as the sun starts to show itself and the days are taking their time to set, I'm getting anxious for warm weather cocktails. You know – those cocktails loaded with so many fresh herbs and smashed fruit that you can almost convince yourself it's healthy.
Well, I know it's a little early for summer rituals but I had this ginger citrus infused rum to use up somehow! So over the weekend, I talked my boyfriend into firing up the grill, whipped up some pasta salad, and picked out the healthiest looking herb I could find at the co-op (which, surprisingly, happened to be thyme). We enjoyed an early dinner filled with veggie hot dogs, this citrus thyme cocktail, and watching our dog chase the birds out of our [new] bird feeder. It didn't have the lingering warmth that summer grill outs tend to have but it sure felt closer than we've been in six months.
I may be jumping the gun on summer with the thyme but this cocktail is a perfect spring drink. The winter citrus is still lingering (you may even still be able to find blood oranges for this recipe!) and the soda water keeps this drink light compared to all those lagers you've been sucking down in these winter months.
Also, don't forget to check out my post on how to infuse the rum with ginger and citrus!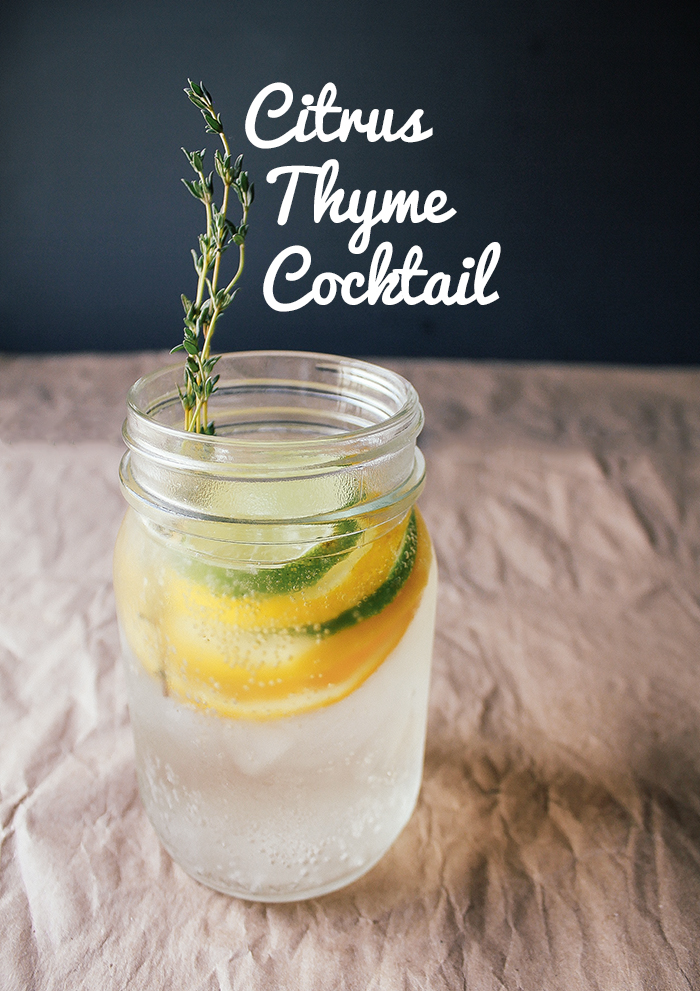 Citrus Thyme Cocktail
1 1/2 ounces of Ginger Citrus Infused Rum
1 teaspoon lime juice (orange or lemon would be wonderful too)
1/2 teaspoon honey
Sparkling Water (I used about 5 ounces but use more or less depending on how strong you like your cocktail)
Sprigs of Thyme
Slices of citrus
In a shaker, mix the rum, lime juice, honey, and water. Place in a cocktail glass with ice. Garnish with citrus and thyme.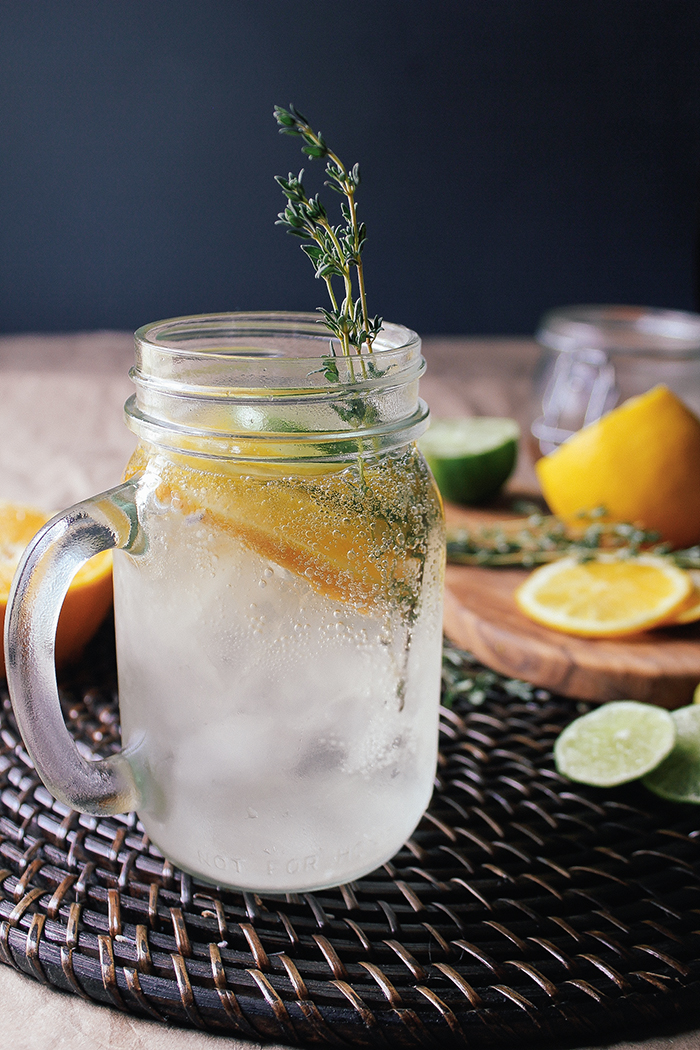 Music Pairing: