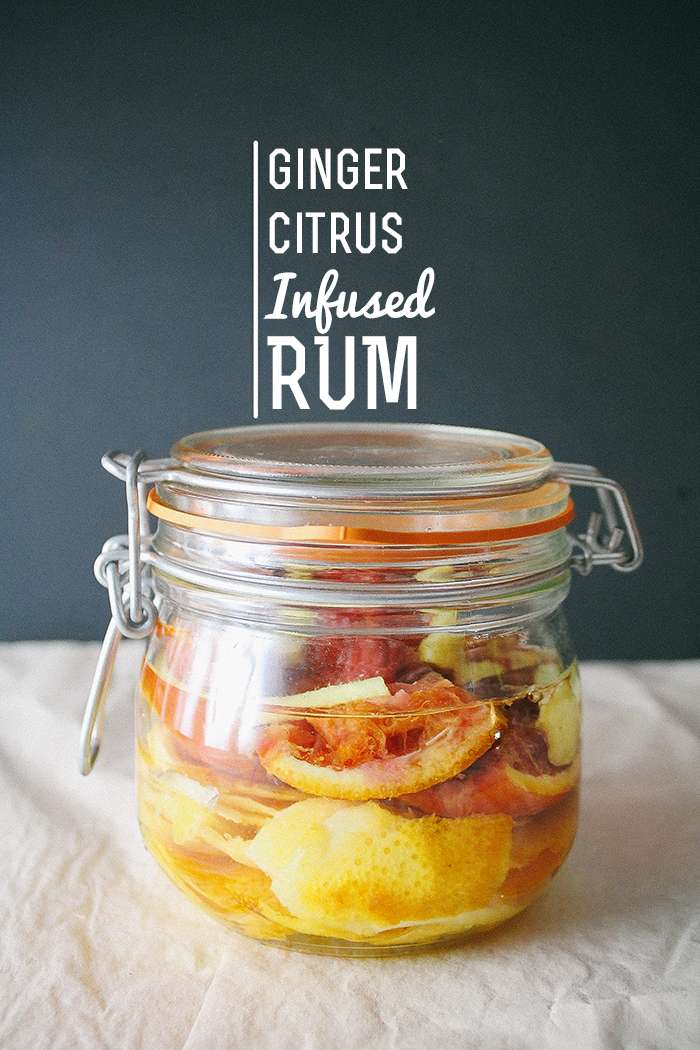 Ginger Citrus Infused Rum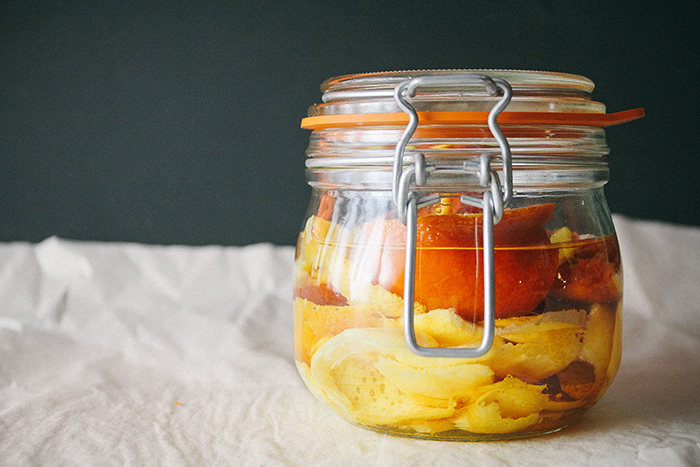 So remember when I made that Blueberry Basil Infused Vodka? Well, it was awesome. So awesome that I needed to play around with more infusions. From what I had read, you only get better batches each time you try since it's all about getting used to how long certain herbs/fruits need to sit for.
This time around I used a combination of citrus (Blood oranges, lemon, lime) and slices of ginger. I let this batch sit for a week and half in the fridge (which was a little longer than the vodka) and added more ginger a few times throughout the process. The results? Success!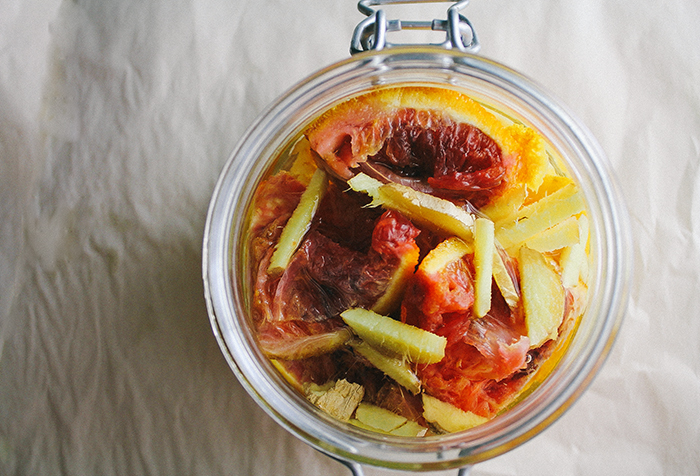 Again, don't forget to sample the mixture every day or two so that you know when to add more citrus or ginger and when it's ready. Also, the infusion process can take anywhere from a few days to a few weeks – it all depends on your flavor profile. Some herbs/fruits release their flavors faster than others so be patient and make sure to experiment. For more tips on how to infuse alcohol, hop on over to my original post about it.
Also, my last tip is that you use organic citrus for this. This is because the peel is where the pesticides are exposed to and the alcohol will be absorbing all the flavors (and pesticides) from the peel. Perhaps the alcohol kills these pesticides but we don't really know…so why not be safe instead of sorry? And plus, shopping organic is cool – do it!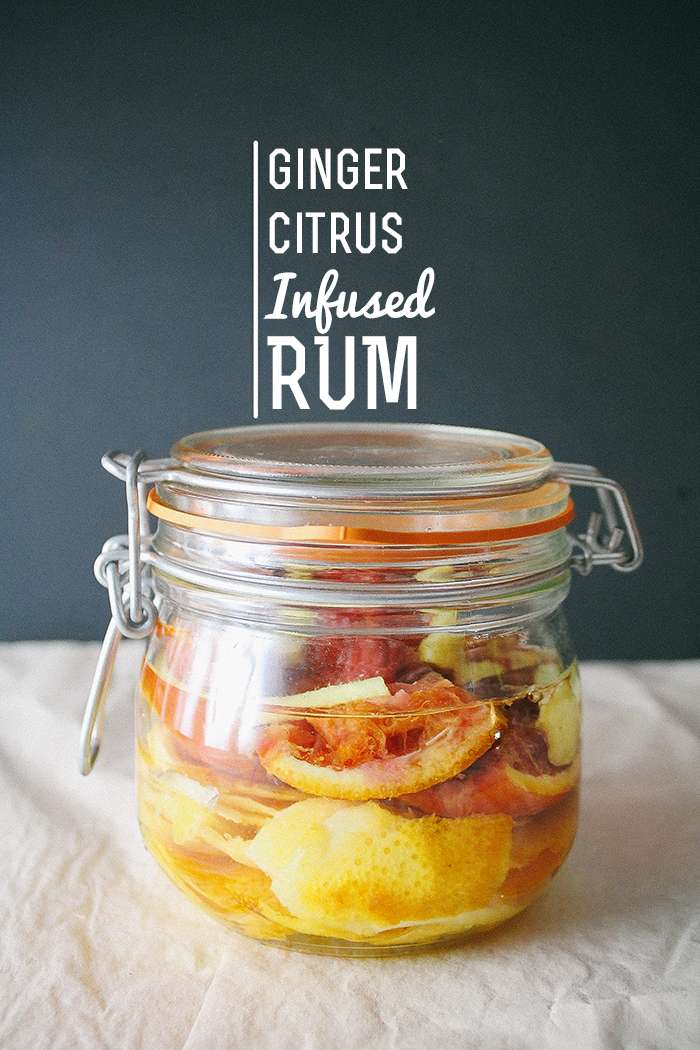 Ginger Citrus Infused Rum
Peel from 1 organic orange, washed
Peel from 1 organic lemon, washed
Peel from 1 organic lime, washed
1 inch piece of fresh ginger, sliced
2 cups clear rum
Place peels and ginger in a resealable jar. Top with rum, seal, and place in fridge. Shake daily and sample at least every other day. Add more citrus/ginger as needed. Should be ready after about a week! Enjoy!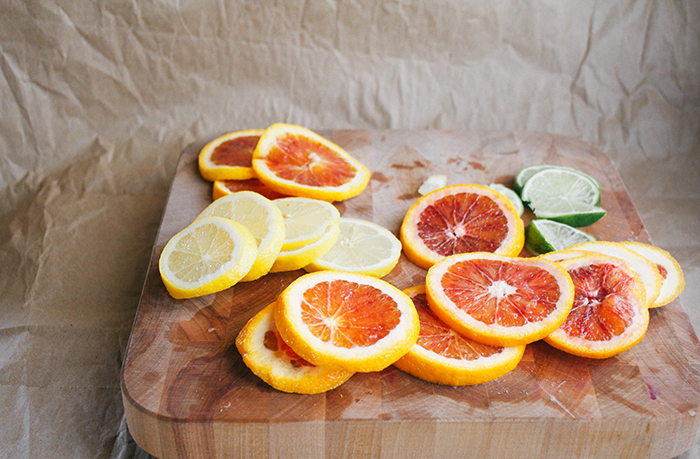 I served mine with a refreshing Thyme cocktail that I will post tomorrow. Make sure to check back!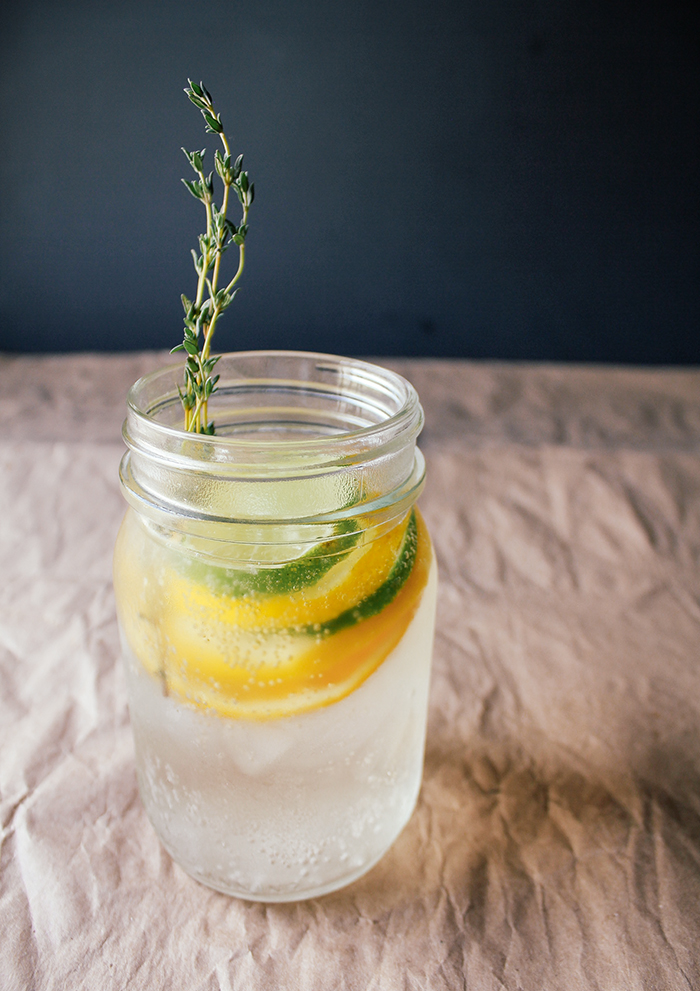 Song Pairing: