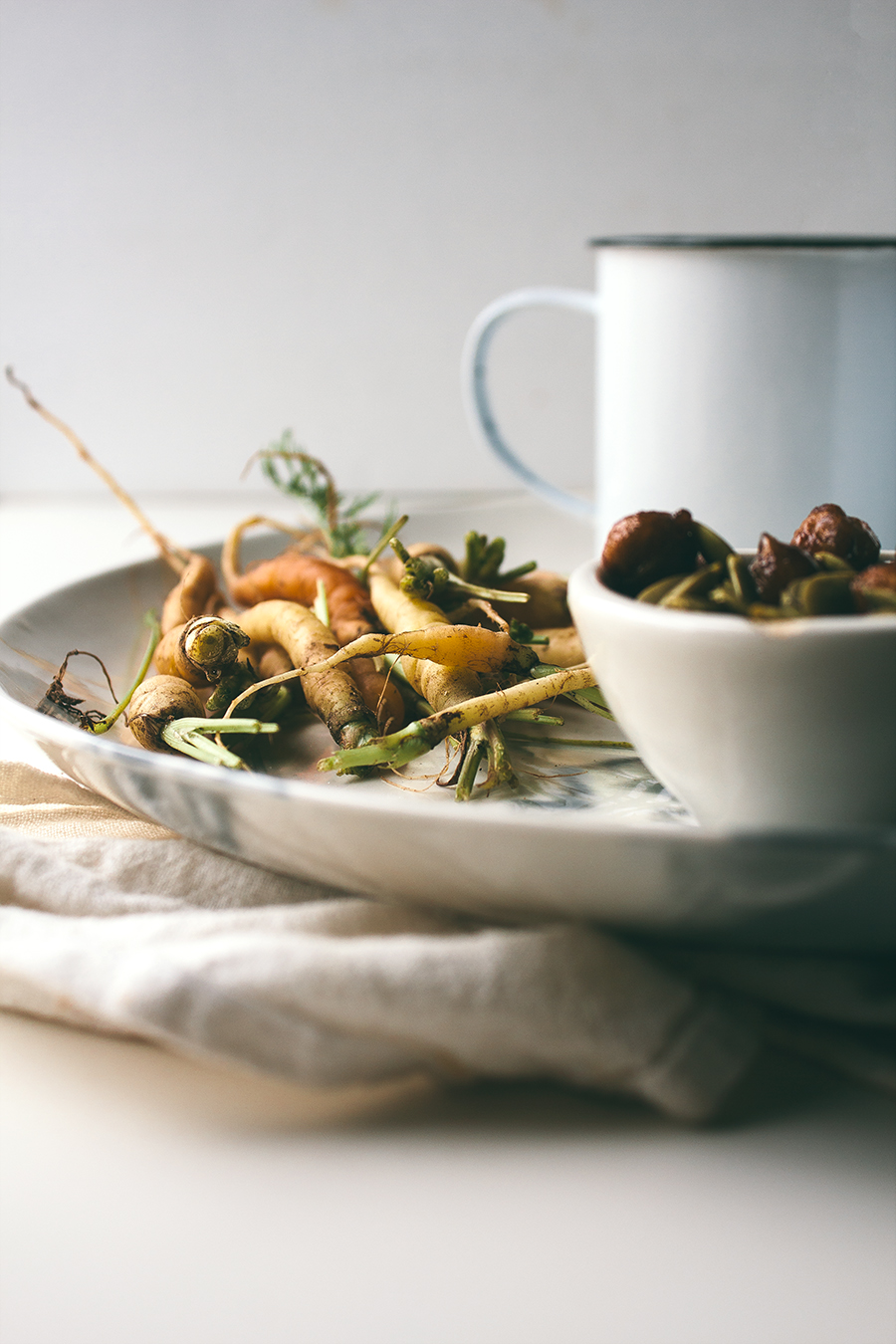 Curried Carrot Soup With Maple Roasted Chickpeas
In a hurry? Click here to JUMP TO RECIPE!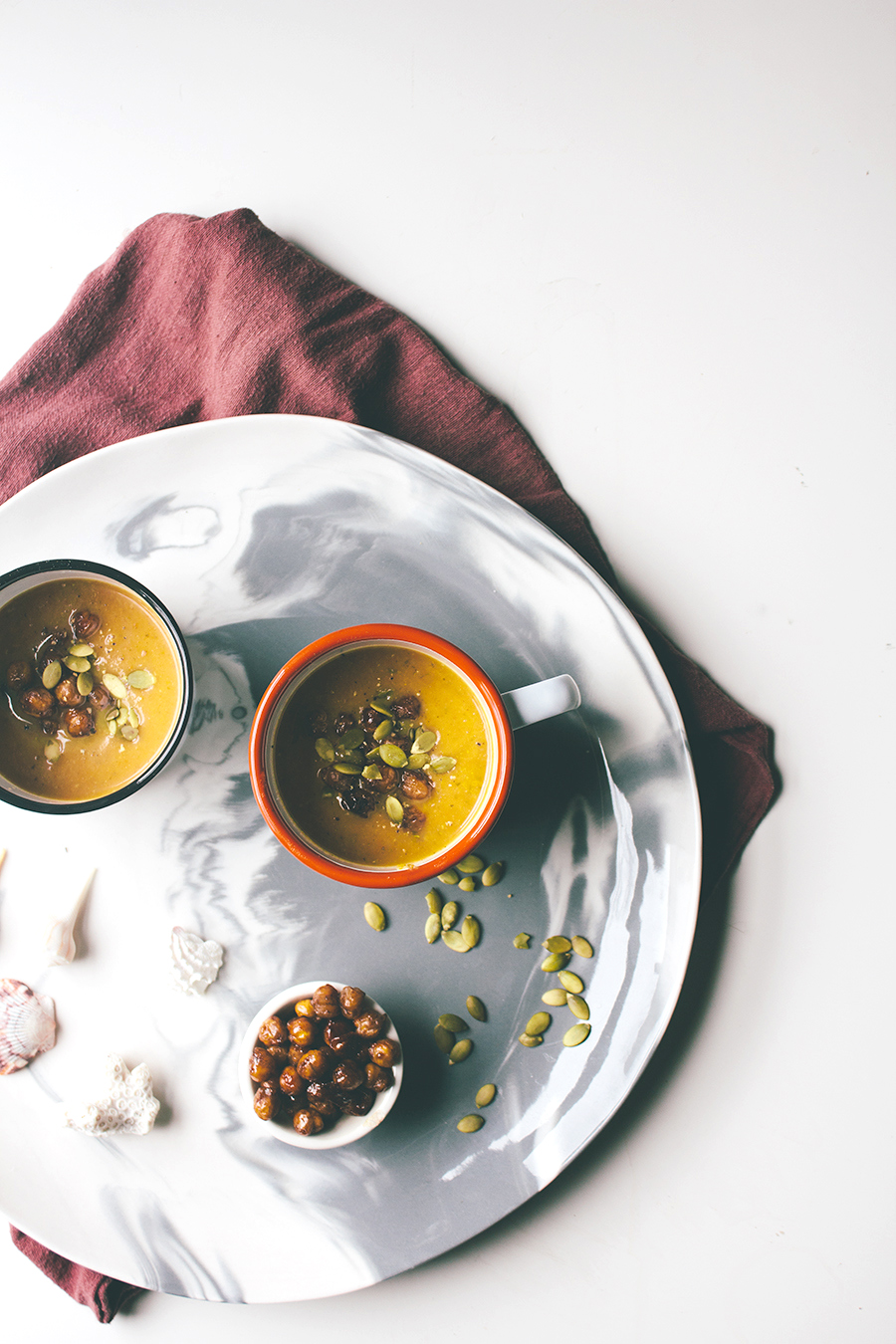 I'd like to start off by apologizing if this recipe looks faintly familiar. I may have made a super similar one over here but its been slightly updated for an even more delicious experience. I guess I could have omitted the chickpeas or swapped them out with croutons for more of a variety but, if we are being honest here, the maple chickpeas are what made this dish.
We picked up the cutest little carrots at the Farmer's Market on our trip to Marco Island. The market made me so gitty and very homesick for summer days. We have a market here in Bloomington in the winter but it's in a gymnasium and I can't seem to get myself excited about it. Perhaps the gymnasium part reminds me too much of being at a children's christmas bazaar or the lack of sunshine in the building brings a whole new gloom to dirty vegetables. Either way, it will never compare to the exciting hustle and bustle of the summer outdoor market.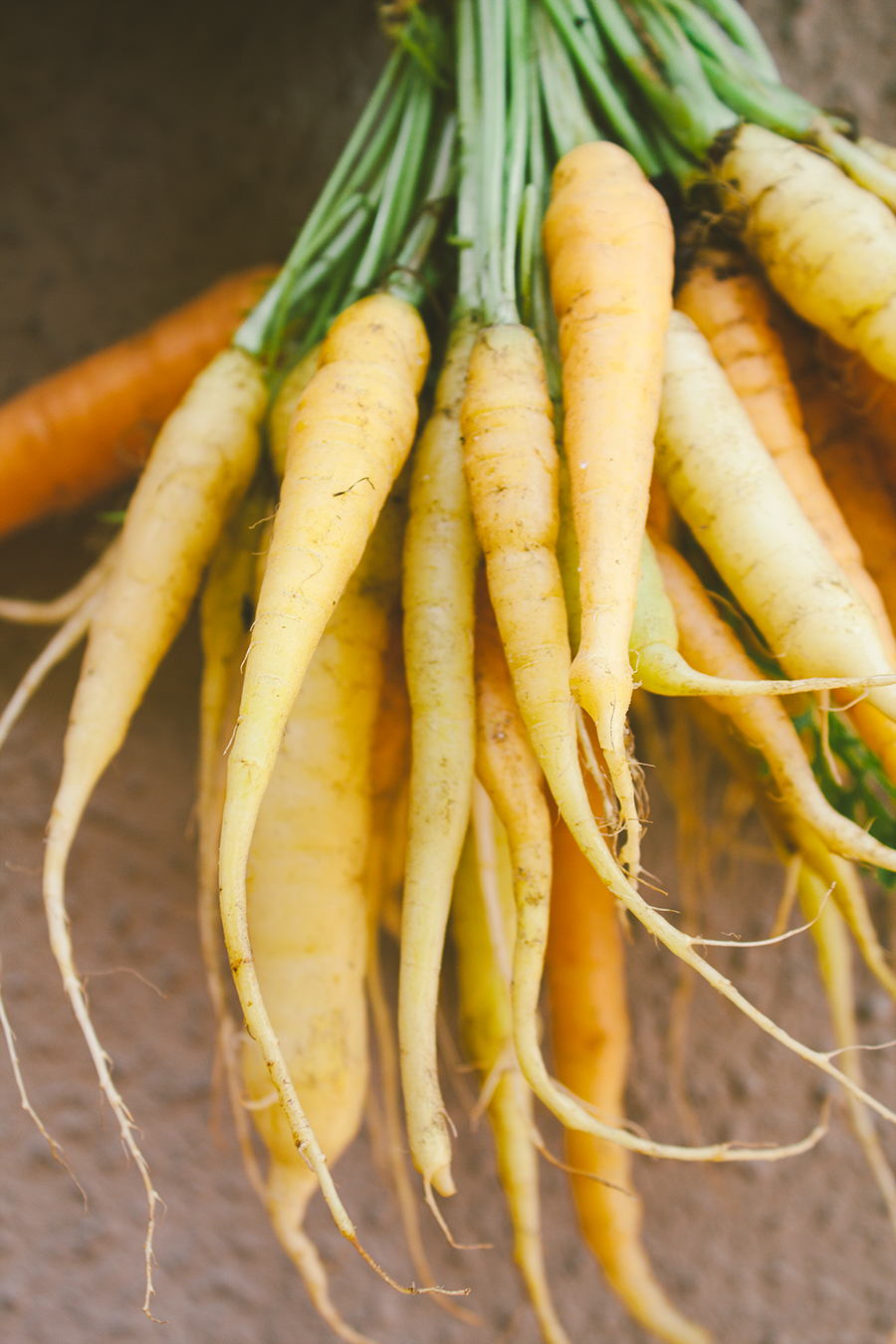 This recipe is forever adaptable so please don't feel limited by the ingredients and instructions listed below. Feel free to substitute some coconut milk for the broth or swap out whatever herbs you have on hand or toss the chickpeas in whatever spices you are craving at that moment. This soup is never the same for me because I always switch it up to fulfill my cravings at the time. As long as the soup is flavorful and the chickpeas are crispy then it's probably going to be pretty darn delicious.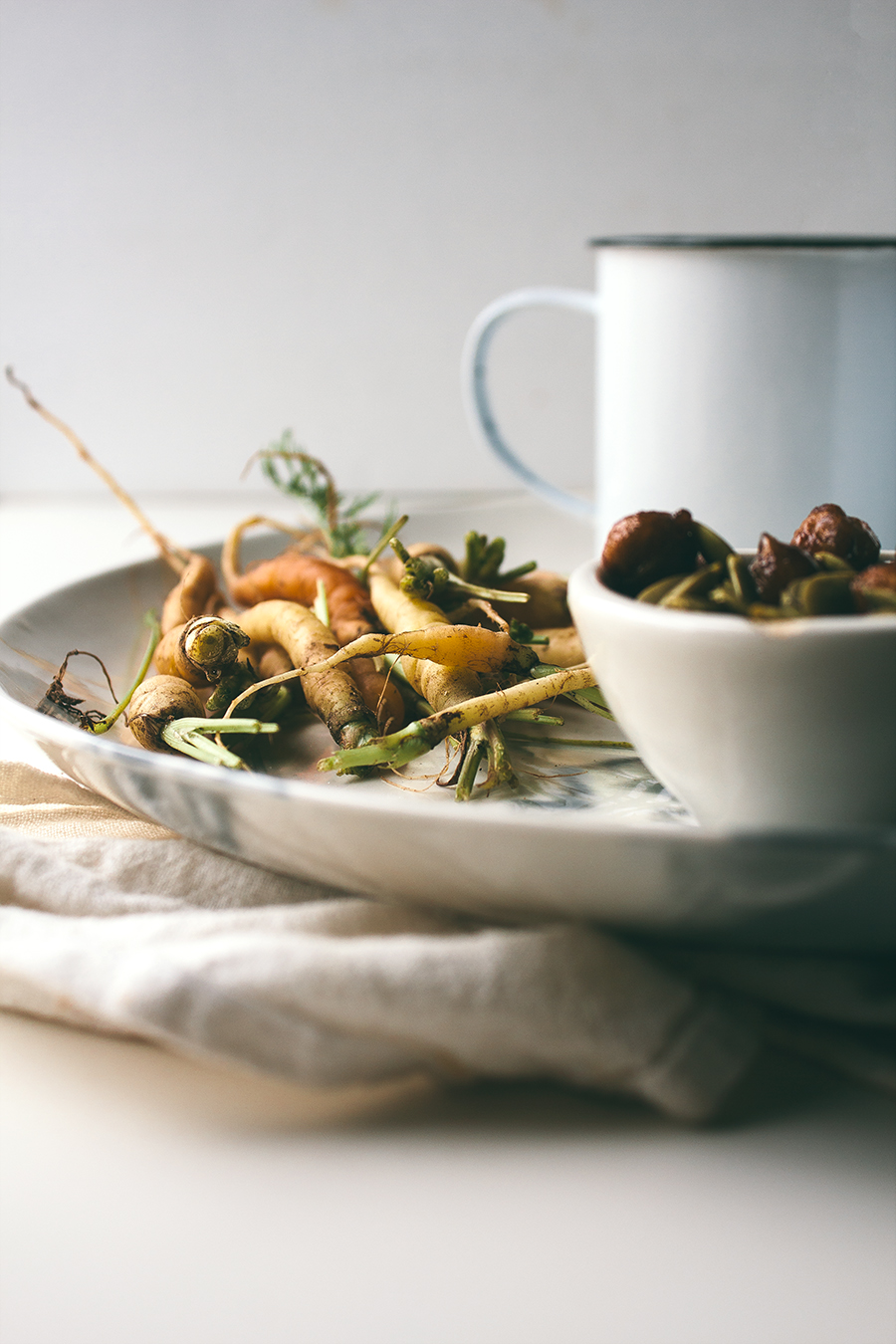 Also, don't settle with this recipe (or soup in general). After you are finished cooking it, taste before serving and decide if its where you want it to be at. If it's not flavorful enough then add a little salt or lemon juice. If it's too acidic then drizzle in a little olive oil. These three ingredients will help to bring out the flavors in all soups and really will work wonders from turning your soup from delicious to the best.
Curried Carrot Soup With Maple Roasted Chickpeas recipe below: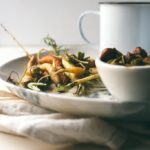 Curried Carrot Soup With Maple Roasted Chickpeas
Ingredients
For the soup:
1

onion

, diced

3

garlic cloves

, peeled and lightly crushed

A bunch of carrots

(about 3 cups), stemmed removed and diced

1

Tablespoon

olive oil

1

Tablespoon

butter

1/2

teaspoon

cumin seeds

1

teaspoon

curry powder

6

cups

vegetable broth

(or water)

1

bunch of herbs tied together with string

(I used 3 spring of thyme, 1 sprig rosemary, and a bay leaf)

2

Tablespoons

pumpkin seeds
For the chickpeas:
1 15

ounce

can of chickpeas

, drained & rinsed.

2

Tablespoons

oil

(I used peanut but you can use vegetable, grapeseed, etc)

1

Teaspoon

cinnamon

1

Tablespoon

maple syrup
Instructions
Preheat oven to 375 degrees and line a baking sheet with parchment paper.

Combine all the roasted chickpea ingredients together and spread in one layer on a baking sheet. Set aside.

Heat the olive oil and butter over medium heat in a large saucepan.

Add the onions and carrots with a pinch of salt and let cook for five minutes.

Next, add the garlic, cumin, and curry powder and continue to cook for another two minutes. Pour in the vegetable stock (or water) and bundle of spices and bring to a boil. Once boiling, lower to a simmer and leave it alone to cook slowly for thirty minutes.

In the meantime, place the chickpeas in the preheated oven and let roast for 40-45 minutes (shaking them around every 10 minutes to ensure they don't burn). Once crispy, remove from oven and let cool.

Once soup has simmered, remove from heat and puree using a hand blender.

Return to heat and let it cook for five minutes more while you check the flavor.

Add a little olive oil, salt, or lemon juice depending on what it needs.

Serve with chickpeas, pumpkin seeds, and a sprinkle of black pepper.