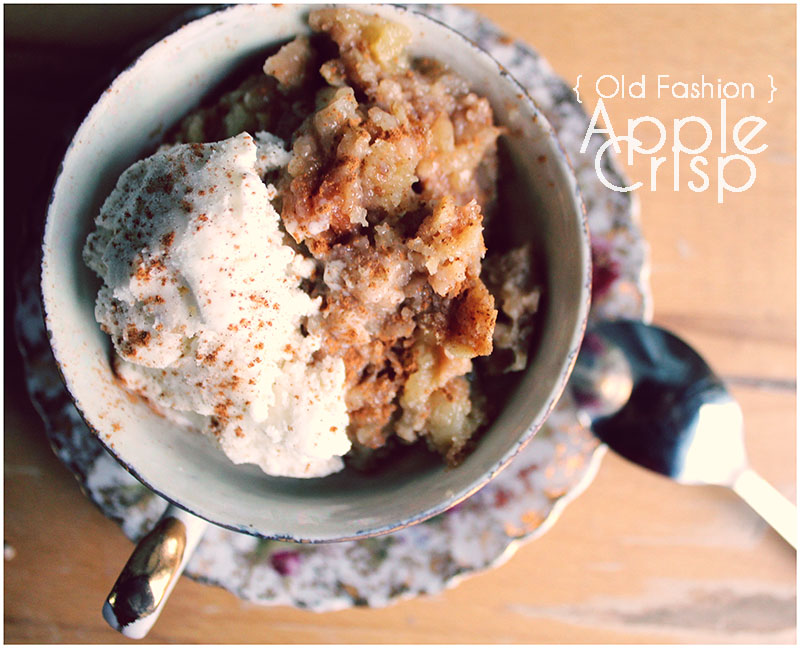 Fall Apple Crisp // The Worry Worm
This is a picture from a fall afternoon [ last year ] that Wyatt (pictured above) and I spent laying by the water and having long conversations. Today, I wish this was us again. Life [ for no particular reason ] has been really stressing me out lately. I'm not sure what exactly happened but it was like something inside of me snapped when I graduated from college [about six months ago] that turned on my "worrying" button. Before that, I was known for being the "laid back" friend who never took anything seriously. I always trusted that what was happening was supposed to and that I felt pretty much invincible. This all changed, however, when I started my "real-world" journey and I began feeling the weight of all my decisions being put on me. If I don't take care of myself, something terrible COULD happen to me. What I put in my body does actually affect my mood/general feeling. If I don't pay attention while driving, I could get into a car accident. It has been a large reality check for me and really unearthed my way of thinking.
I bring this up because this un-nerving feeling struck me again this morning [ and has thrown the whole day off ]. Why? Because I read an article this morning about Trader Joe's recalling their peanut butter due to salmonella contamination. This happens to be the same kind of peanut butter that I opened and gobbled down last night. I mean, realistically, I would already have been feeling the negative affects of the peanut butter if it had been affected. There is just something about the fact that a comfort food [ that I eat almost every day ] could turn and harm you. Arg.
Anyway, I am getting way too serious for even my own liking so let's shift gears…eh? Enough about my hang-ups. Cool? Cool.
_______________________
Instead, let's talk about fall comfort desserts. I love love love apple crisp because not only is it filled with cinnamon and oats but its 50% fruit [ which makes it totally acceptable for breakfast, lunch, snack, dessert, etc… right? ]. And you know what's even better about this recipe? Wyatt picked it out so it has wayyy  more butter than any recipe I would have approved of. That is probably what made it sooo freaking delicious. Shhhhh….don't let him know that I admitted to that!
We attempted to go apple picking last weekend which ended up being a huge fail. Supposedly, the season is off because of the bad Midwest drought and the early frost that struck us last week. Ah well. We still picked up a bundle of apples and some recipe cards (they always have a stack of homemade recipe cards by the check out counter at the orchard). We made an apple pie from these cards last year and it was to die for (which is where my assumption comes in….old fashion = SO much butter // heavy cream). Anyhow, this recipe is from one of those cards and was nothing short of amazing.
I'd suggest making this when you are trying to impress guests (sadly, most of them aren't going to be impressed by your low-carb fruit cake) or when you really want to capture that "fall is in the air" feeling. Don't forget to serve this crisp warm with a big helping of vanilla bean ice cream.

Apple Crisp
6 large tart apples
juice of half a lemon
1 Tablespoon cornstarch
1/4 cup sugar
1/2 cup (2 sticks) cold butter
1/2 cup brown sugar
1/2 cup flour
1/2 cup rolled oats
1 teaspoon cinnamon
dash of nutmeg
Grease a 9×9 pan and preheat oven to 375 degrees. Prep the apples by peeling, coring, and dicing them. Add the lemon juice, corn starch, and sugar to the apples and place in the baking dish.
In another bowl, combine the flour, brown sugar, salt, cinnamon, and nutmeg. Dice the cold butter into chunks and use your fingers to work them into the mixture until the dough is coarse and combined. Fold in the oats and then evenly top over the apples.
Cook for 45- 50 minutes or until the top has browned.
Remove from oven and let cool slightly while you prep the ice cream (!!).
Serve warm and gobble up while enjoying the crisp breeze on your porch.