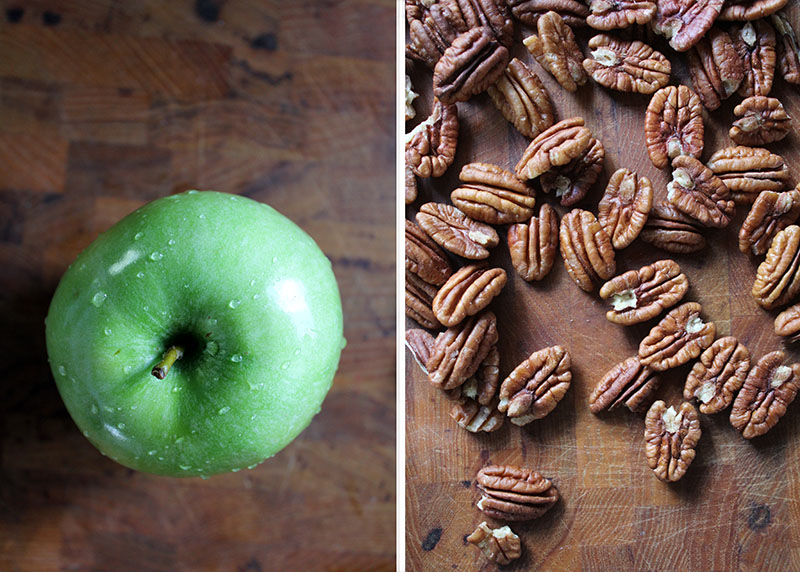 Fall Quinoa Salad with Apples, Pecans, and Cranberries
Good Morning! I know I've already mentioned this in previous posts but have you checked out Chickpea magazine yet? I am so excited that they have officially starting shipping out the fall issue this week. I cannot wait to snuggle up on the coach with my puppy and a big mug of chai tea while I swoon over this issue's recipes and articles!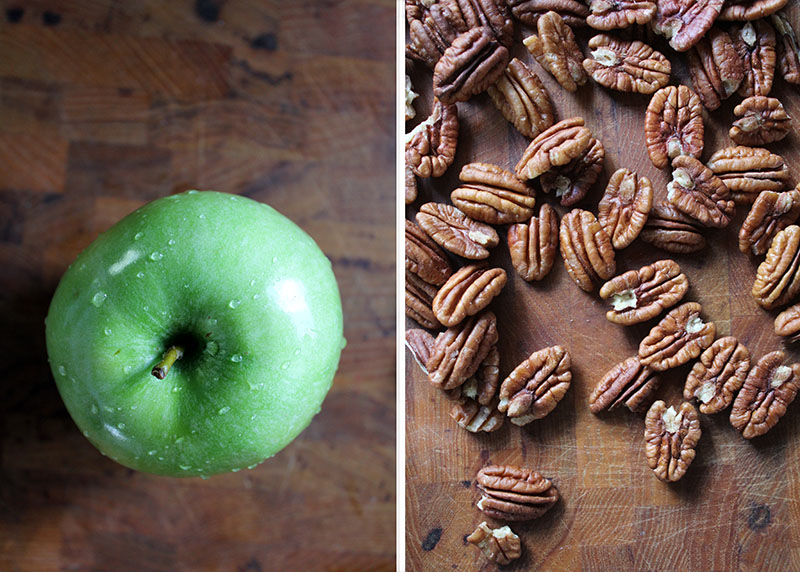 Anyhow, today I am sharing a recipe for a quinoa salad. Do you like quinoa? Did you try that Southwestern Quinoa Salad I posted about awhile back? If you have not tried it, I highly recommend checking this grain (is it a grain or a seed?) out. It has such a unique, light and filling texture//taste that it really is hard to explain. This salad is super simple and easy to make so this would be a great introduction to quinoa for you. The hint of cinnamon counteracts the tart apples to make a flavorful and filling side dish.
Fall Quinoa with Apples, Pecans, and Cranberries
1/2 cup uncooked quinoa
3/4 cup water
1 tart apple, diced (sprinkle a little lemon juice on the apple chunks to keep from turning brown)
1/2 cup pecans, chopped
1/4 cup dried cranberries (or cherries or whatever else you like dried!)
For the dressing:
2 Tablespoon olive oil
2 Tablespoons maple syrup
1 Tablespoon Dijon mustard
dash of cinnamon
salt/pepper
Bring the water a boil in a small saucepan. Once boiling, reduce to a simmer and add in the quinoa. Cover and let simmer for about 10 minutes. Remove from heat and "fluff" the quinoa with a fork.
Whisk together all the dressing ingredients in a bowl and add to cooled quinoa. Mix in the apple, pecans, and cranberries into the quinoa.
Serve warm or chill in the fridge until ready to serve.