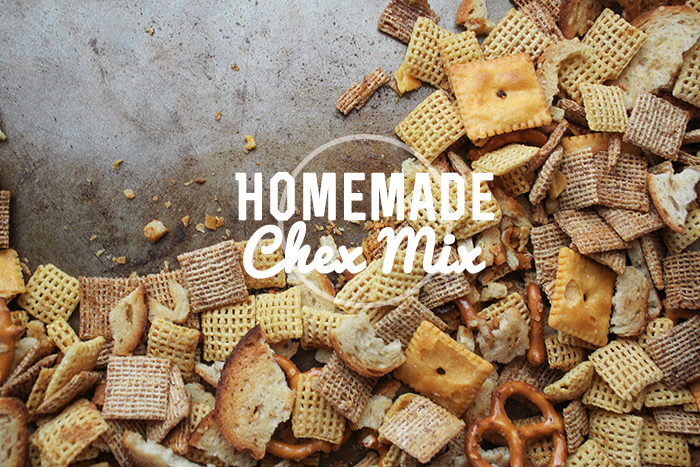 Homemade Chex Mix // The Perfect Road Trip Snack
…And we are back. After 6 glorious days of soaking up the sun on Atlantic beaches and sipping on Bloody Marys at the pool. It's was wonderful and short lived. I was oh so saddened to come back to this 30 degree and rainy weather. Spring, where are you? Last year I was prepping my garden by this time.However, this year I don't see the snowy slush temperatures breaking anytime soon. Ah well. At least I have my slight [sort of, not really] tan to hold me over for another month.
Anyhow, the trip was great but I am glad to be back to my kitchen. And my usual eating routine. Vacations often time becomes an epic eating marathon. This is fine when you are hiking for 5 hours a day but when you are just sitting around the pool sipping on Bloody Mary's…this can be a bit of a negative thing. I also find myself eating out of boredom on long car rides. So, if not prepared then I end up gurgling down three bags of cheetos, a milk shake from Sonic, and endless snickers bars. The sugar high is always met at the end with a feeling of regret and stomach aches.
This time around I made sure to pack the car with goodies so I wouldn't be tempted with processed candy bars and thick spoonfuls of dairy. This chex mix recipe isn't lacking all together in processed foods but it is much less processed than buying a bag of it the gas station. And it lasts for a good week so you'll still have it to munch on long after your hummus has warmed and your carrots start to smell funky from the heated car.
Feel free to play around with ingredients you have on hand and any seasonings you are super into. Although, I would suggest staying away from any seasoning that are lacked with MSG because we don't want you dosing off at the wheel now!
Side note: I also picked up a copy of Vegan Eats World during my travels so expect some fun international dishes in the coming weeks. EVERY recipe looks amazing and I cannot wait to dig into it!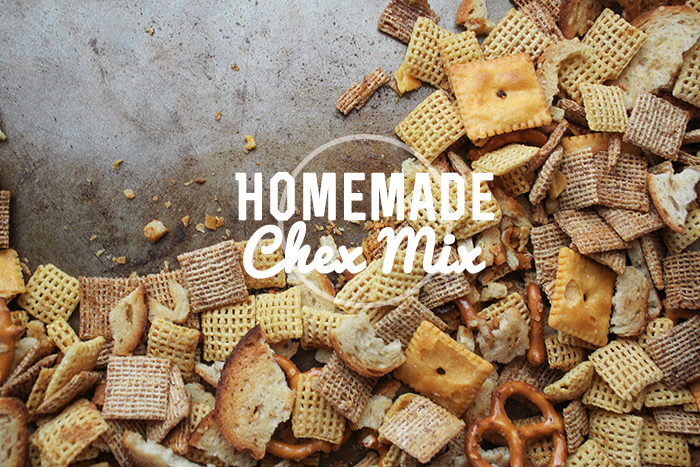 Homemade Chex Mix
3 cups Wheat Chex cereal
3 cups Corn Chex cereal
2 cups pretzels
1 cup bagel chips (I used sesame flavored), broke into bite size pieces
1 cup cheddar cheese crackers
6 Tablespoons butter, melted
2 tablespoons worchestshire sauce
2 teaspoons garlic powder
1 teaspoon onion powder
1 teaspoon salt
1 teaspoon hot sauce (I used sriracha sauce)
Preheat oven to 250 degrees. Mix together the chex cereals, cheese crackers, bagel chips, and pretzels. Drizzle the butter and fold in all the seasonings.
Pour the mixture onto a large baking sheet (or two small ones). Let cook for about an hour and stir every 15 minutes. Once done, remove from heat and let cool completely.
Store in an airtight container or munch down immediately.