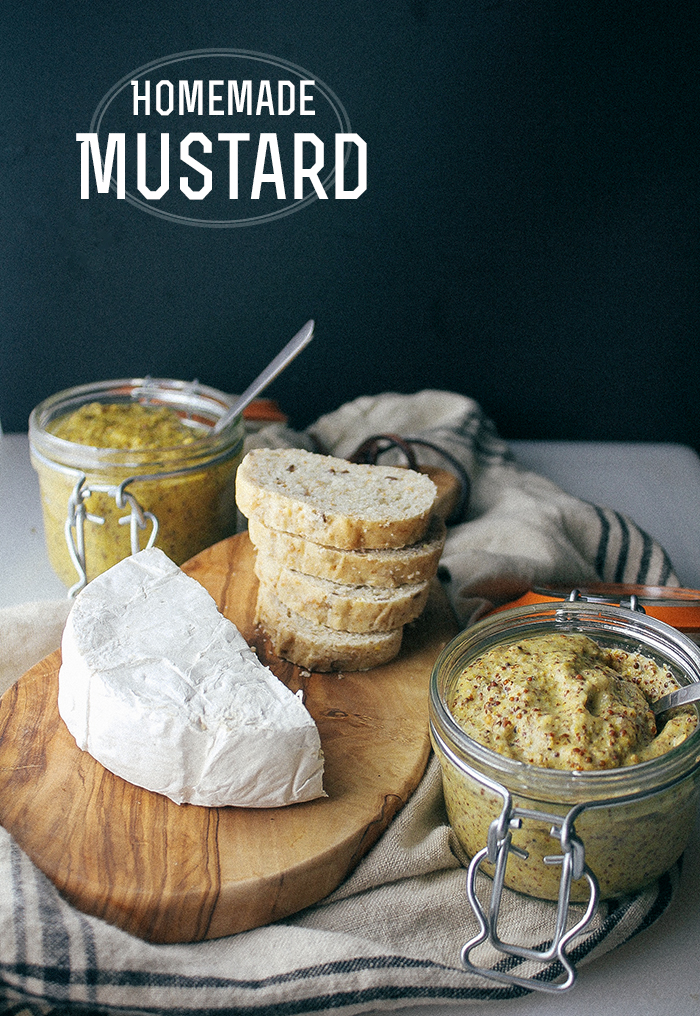 Homemade Mustards: Honey Curry & Beer Thyme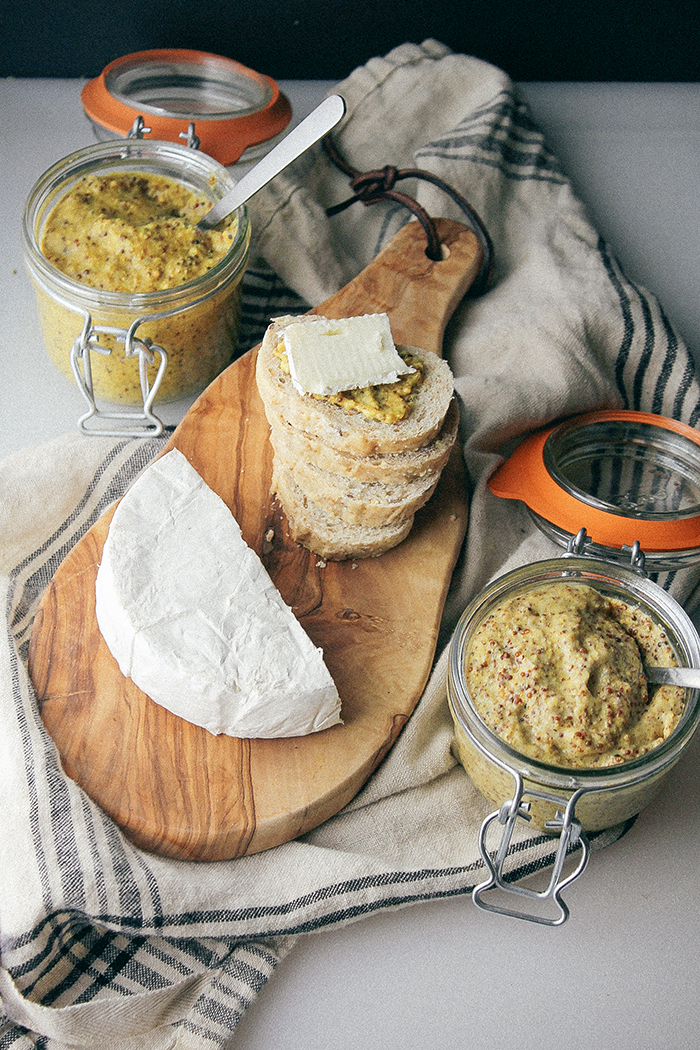 As spring approaches, I get the "grilling craving". You know what I'm talking about – where not only the smell of blooming flowers is in the air but also the smell of charcoal and kabobs. This is usually also the time of year that I  get the urge to make a new condiment. For me, condiments will always be associated with summer outdoor cookouts. A veggie dog is just not the same without relish, ketchup, and mustard. But woah, have you seen all the preservatives that reside in your standard ketchup bottle? Its a sight for sore eyes!
This is usually why I like to make a few batches of homemade condiment to last me through the summer. Two years ago I posted about Ketchup, last spring was Barbecue Sauce, and this time around I am trying my hand at Mustard. The idea, for me, is that if I make it in the spring then I'll have the condiments around in the fridge for grill outs and social gathering all summer long.
I'm pretty excited about this mustard because it will last in your fridge for up to 3 months. That means months of veggie dog toppings and Brie Grilled Cheeses! In addition, it makes plenty to share and you get to show off your fancy cooking skills to all your friends. What's a better conversation starter than 'Oh, here is where I put that homemade mustard. Yup, I said homemade' ?
The trick for these recipes is to use enough vinegar that you get a bit of tang with each bite but also don't use so much that the vinegar becomes overpowering (which can happen pretty quickly). Also, another thing to note, is that whole mustard seeds are super spicy. Like…way more spicy than most people ever realize. This means that you may need to add LOTS more sweetener at the end to get the desired flavor profile you are looking for. Don't be afraid to mix in some more honey or agave to make it sweet. Or even more curry powder or thyme if you aren't tasting the added ingredients as much as you'd like. Homemade cooking is all about experimenting so play around with this recipe and figure out what works best for your taste palette.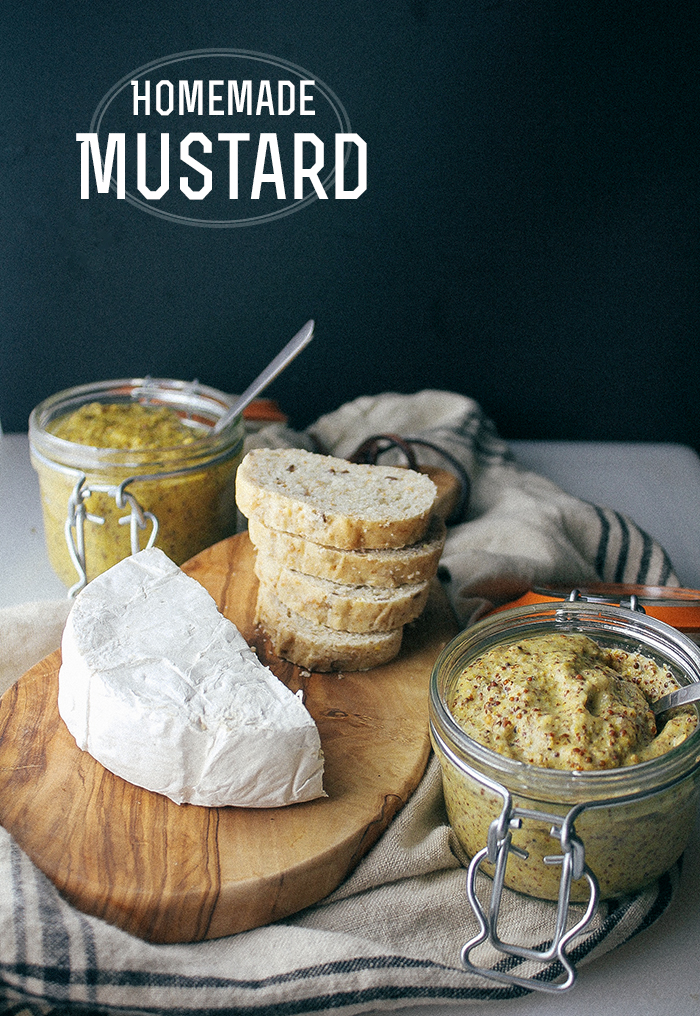 Homemade Honey Curry Mustard
1/2 cup white wine
1/4 cup rice vinegar
1/4 cup brown mustard seeds
1/4 cup yellow mustard seeds
1 Tablespoon chopped shallots
1 Tablespoon honey (plus more for the end)
1/2 Tablespoon curry powder
salt
Homemade Thyme Beer Mustard
1/2 cup beer
1/4 cup rice vinegar
1/4 cup brown mustard seeds
1/4 cup yellow mustard seeds
1 Tablespoon chopped shallots
1/2 teaspoon chopped fresh thyme
salt
For both or either recipes: Place all ingredients for each recipe into two separate bowls (or just use one bowl if you are only making one of the mustards). Cover and let sit in the fridge overnight.
The next day, transfer everything to a blender and blend until desired consistency is reached (I like to keep a few mustard seeds whole but do whatever fits your fancy). Taste to season and add more honey if it's too spicy or salt/pepper to help bring out the flavors.
Eat right away or transfer to an airtight jar and keep in the fridge for up to 3 months.
*Please note that the mustard seeds are like a sponge and will absorb any liquid around them so if your mustard becomes dry from sitting in the fridge, just add a few teaspoons of water to reach your desired consistency again