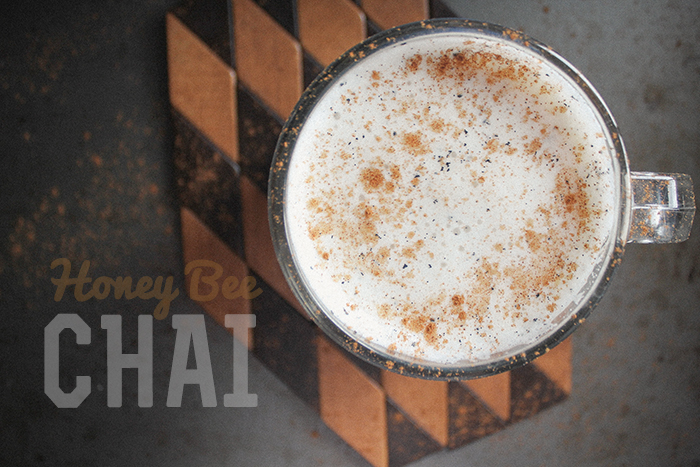 Honey Bee Chai (Vanilla + Honey)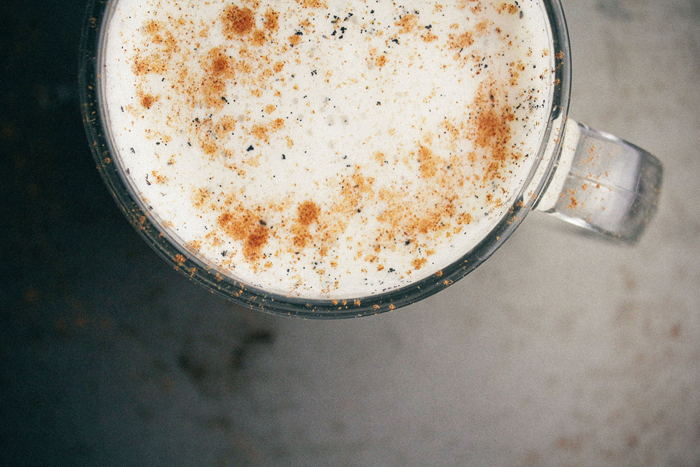 This being the second post on Chai Tea in the last 2 weeks (see: Chocolate Chai), it's pretty obvious that chai has won me over. Most people feel very passionate about coffee or tea. Very rarely do I meet someone who has not declared a side and swears by it. I am one of the unusual cases that really really really loves both! I tend to crave coffee first thing in the morning and prefer the benefits of tea come afternoon. However, there are times when I'm not sure what I'm feeling and chai always does the trick. With a little caffeine from the black tea and bursting flavor from the spices, chai always hits the spot.
Chocolate Chai is amazing and I've been enjoying it as an afternoon treat or after-dinner sweet. But this new vanilla-honey tea has been perfect for all those times I'm craving something not as sweet. The honey gives it the tiniest hint of sweet while still having lots of spice from the clove / cinnamon / anise / ginger / peppercorn.
Give this drink a try. You may never go back to your standard chai ever again.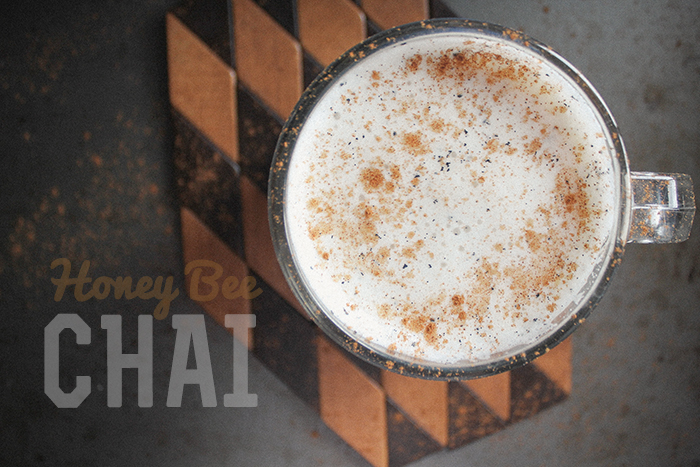 Honey Bee Chai (Vanilla + Honey)
2 cardamom pods, slightly crushed
1 cinnamon sticks
1 vanilla bean, sliced
1/8 teaspoon black peppercorn
2 cloves
1 star anise
1 inch of peeled ginger, thinly sliced
2 bags of black tea (or loose leaf black tea)
3/4 cup milk
2 teaspoons honey (add more if you like it sweeter)
Place cardamon pods, cinnamon sticks, vanilla bean, black peppercorn, cloves, anise, and ginger in a small saucepan with 2 cups water. Bring water to a boil and then let simmer for about 15 minutes. Remove from heat and add the tea bags. Let tea steep for about 5 minutes.
Strain liquid into a mug and discard leftover spices. Rinse out the saucepan and add milk and honey to it. Let the milk come to a simmer and use a whisk to make the milk frothy. Top off the chai with milk and cinnamon. Serve warm.
Song Pairing (a little Spencer Krug to get you through your Monday):