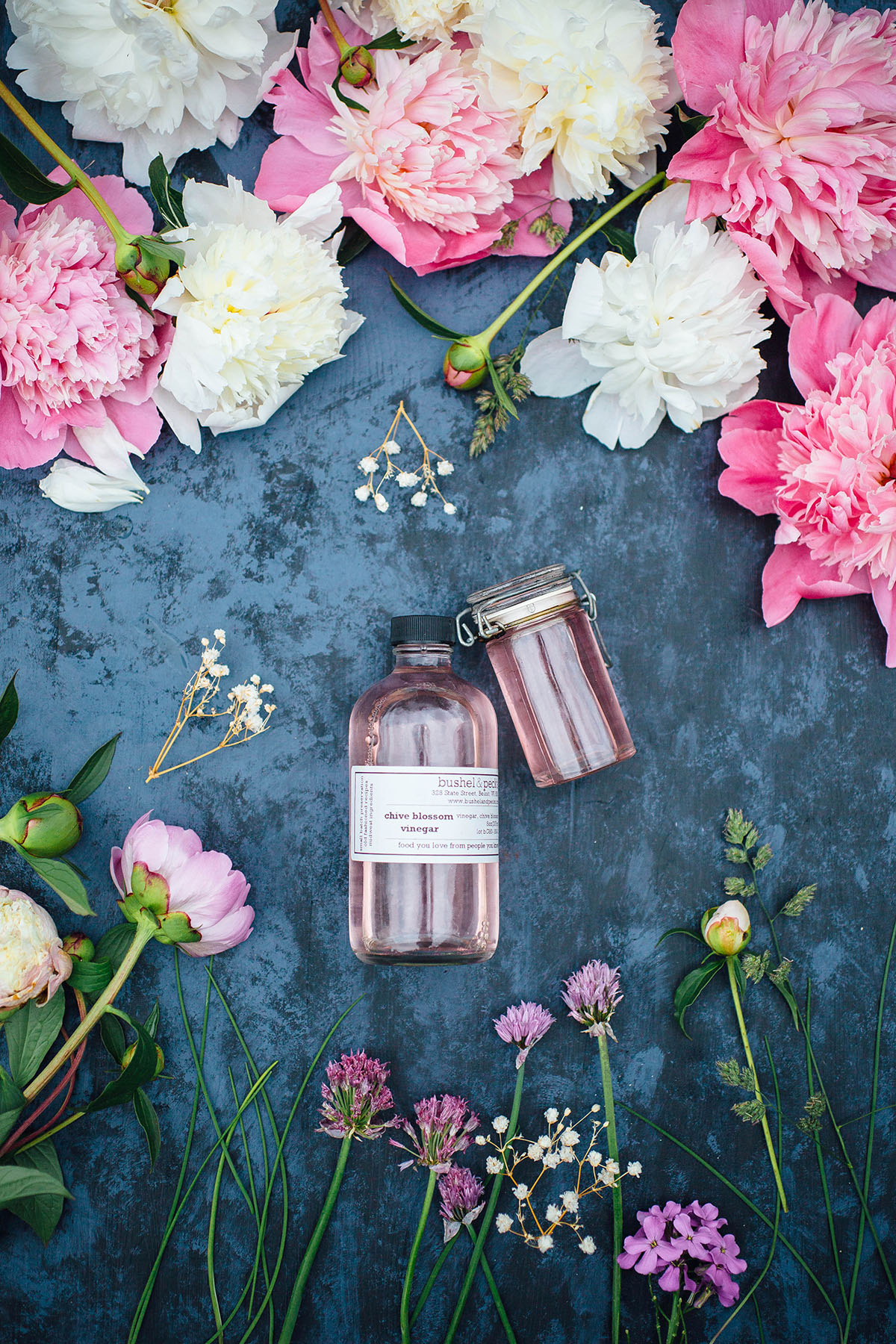 How To Make Chive Blossom Vinegar + 5 Ways To Use It
For today's Simple Sunday feature, we are talking all about how to make Chive Blossom Vinegar and 5 ways to use it in your everyday cooking.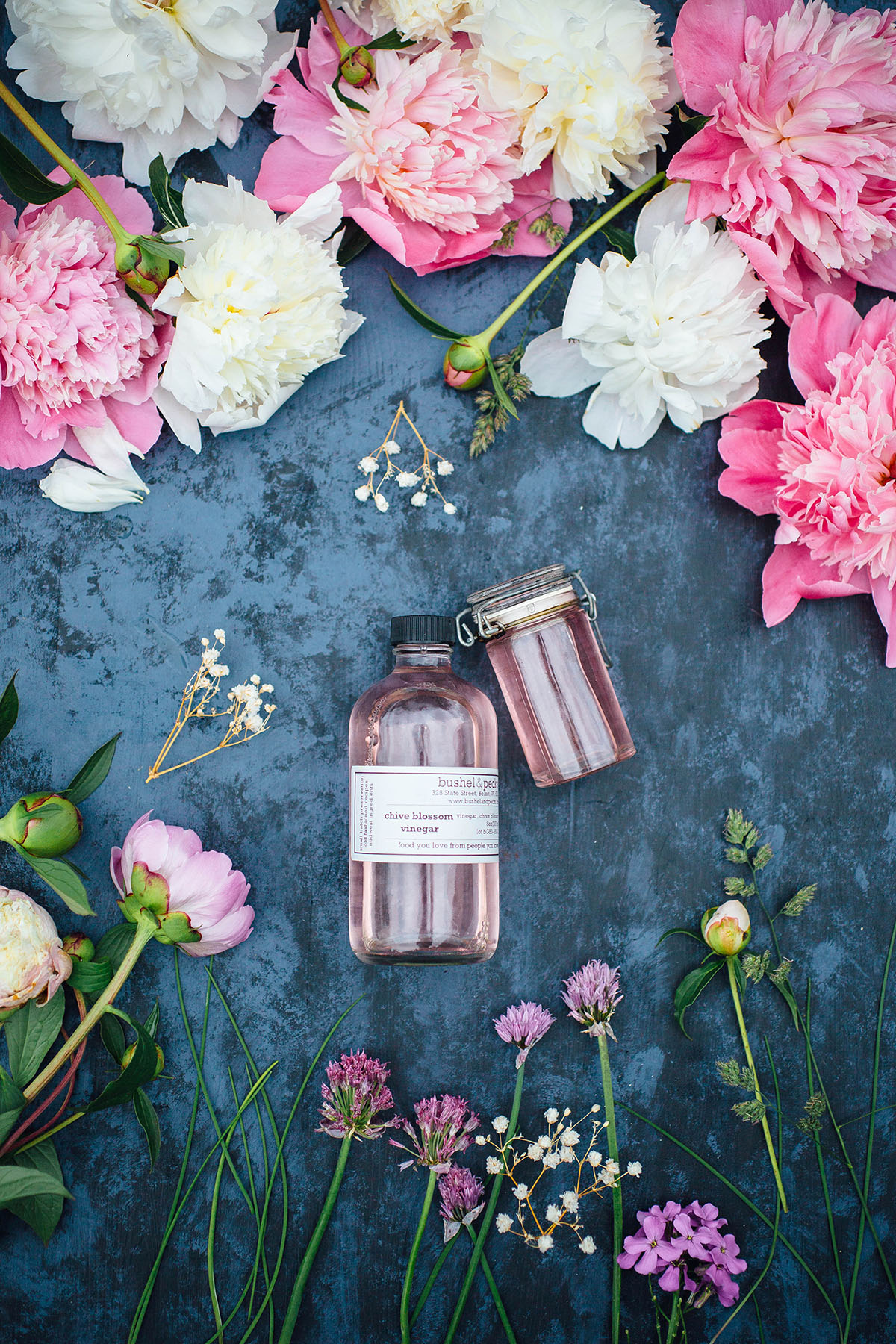 You know we've entered full flown spring when the chive blossoms are bursting. Last year I shared how to make your own Chive Blossom vinegar and I wanted to revisit it this year with a few suggestions on how to use up this beautiful pink hued vinegar.
How To Make Chive Blossom Vinegar
If you missed the post last year, the short answer on how to make chive vinegar is just to submerge as many chive blossom as you'd like in a quality and neutral tasting vinegar (such as champagne or white wine), seal, and let sit for one week before straining out the pink blossoms. Viola! That's it!
So now that you've got chive blossom vinegar on hand, what are you going to make with it? Here are a few suggestions on how to use it up!
5 Ways To Use Chive Blossom Vinegar
Make a salad dressing out of it! Swap it into your favorite vinegar based dressing recipe or make my spring salad which already has it in the recipe!
Mix a shrub cocktail. Making cocktails with vinegar and fruit yields such an interesting cocktail and fun weekend project. I'm already dreaming about making a strawberry + pink peppercorn + chive blossom vinegar one!
Quick Pickle with it. Have a favorite quick pickle recipe? Try it with this vinegar!
Make a reduction sauce to drizzle over roasted veggies. The perfect way to fancy up simple farmer's market veggies.
Finish your soup with a splash. The acidity of vinegar can bring out the flavors of your soup so drizzle a bit in at the very end before serving.
That's it! Let me know, in the comments below, if you make a batch of chive blossom vinegar and your favorite way to use it in your everyday cooking.