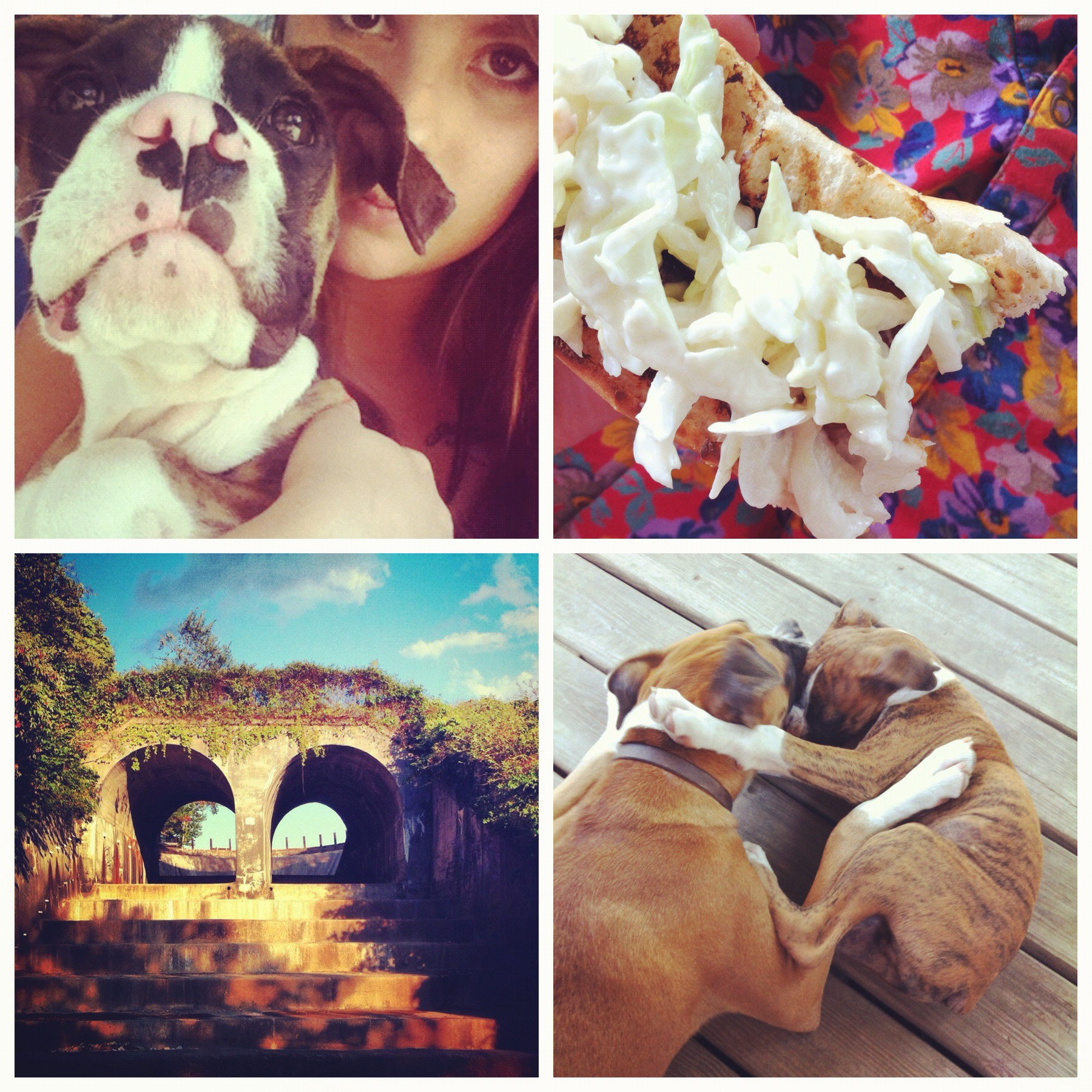 Moody Monday: Puppy Party
Good Morning! Hope everyone had a fantastic weekend. It finally cooled off around here this weekend which meant that my tomatoes are finally almost done ripening! Yay! In other news- this is going to be a very very busy week for VV. Hope you are all ready for it!
This weekend was a busy one! Wyatt's parents came to visit and they brought Tuko's 10 week old little brother (SOOOO ADORABLE) and their other boxer dog. This meant that it was a puppy part allllll weekend long.
Pictured above: Tuko's little brother & me, Slaw veggie dog, the [empty] dam at the dog park, and Tuko & his little brother (looooook at how big tuko is compared to him!).
Related articles