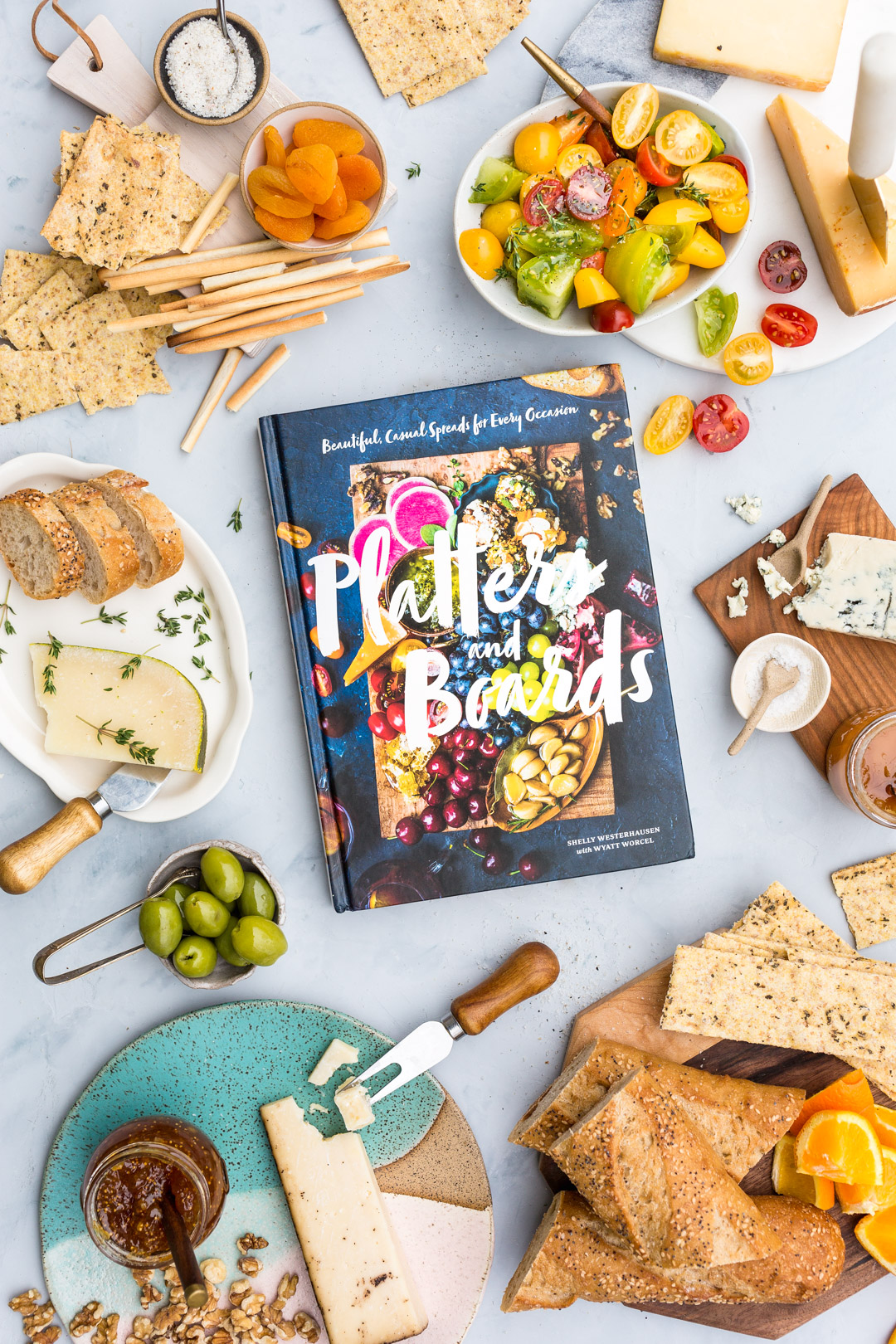 Platters & Boards is out TODAY!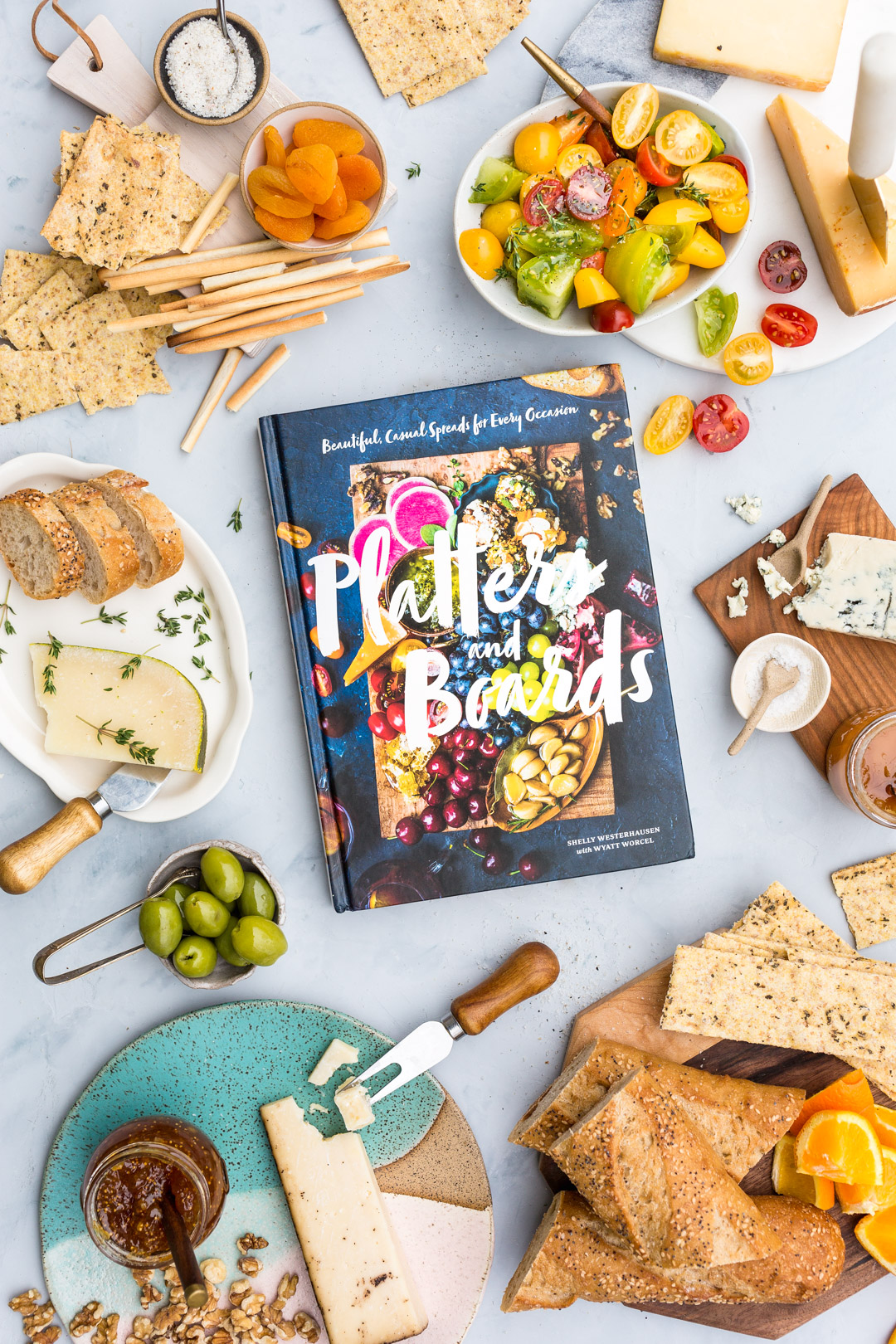 Yay! It's a big day around here because Platters & Boards is out TODAY! In case you missed it, here are all the details:
What is this cookbook about again?
This visual cornucopia of a cookbook is the guide to entertaining with effortless style. Celebrated author and food blogger Shelly Westerhausen shares the secrets to creating casually chic spreads anyone can make and everyone will enjoy (and envy). Organized by time of day, 40 contemporary arrangements are presented with gorgeous photography, easy-to-prepare recipes, suggested meat and drink pairings, and notes on preparation and presentation. Helpful advice includes tips on portioning, picking surfaces and vessels, pairing complementary textures and flavors, plus a handy chart featuring board suggestions for a variety of occasions (from holiday parties to baby showers). Platters and Boards is an inspiring housewarming or hostess gift and resource for throwing unforgettable get-togethers.
When I'm explaining it in person, I like to tell them that it has 40 spreads (which are themes and food grouping ideas for your event) and each spread has a recipe (examples include Quick-Rose Pickled Grapes, Triple Cheese Truffle Oil Fondue, Fall Harvest Focaccia, Whipped Feta with Black Sesame Seeds, etc) along with a drink pairing and meat suggestion. So really, when you think of it as the spread being a recipe (because there are food suggestions and instructions) along with some drink recipes supplied, this book is crammed with well over 100 recipes in addition to all sorts of pairing suggestions, presentation tips, and instructions on how to scale your spreads for any size group. Also, I see you out there introverts, this cookbook is certainly an entertaining book but there are also quite a few spreads that focus on feeding smaller groups and couples.
I'm very intrigued. Tell me more…
Okay! Check out this trailer we put together for it:
Vegetarian 'Ventures | Platters & Boards from Anna Powell Teeter on Vimeo.
I forgot to pre-order it! What do I do?
Don't panic! You can head to your local bookstore to pick it up (make sure to request a copy if they don't have it so they know people are interested in them stocking it) or purchase from any of these places:
I just cooked from it and LOVED it! Now what?
Yay! I'm so glad you are liking the book! If you want to share what you've been making, please please please tag your photos with #plattersandboards on socials – I can't wait to see them! Also, if you have a few minutes, positive Amazon reviews are really important for authors because they help let Amazon know which books are worth suggesting so new people can discover P&B.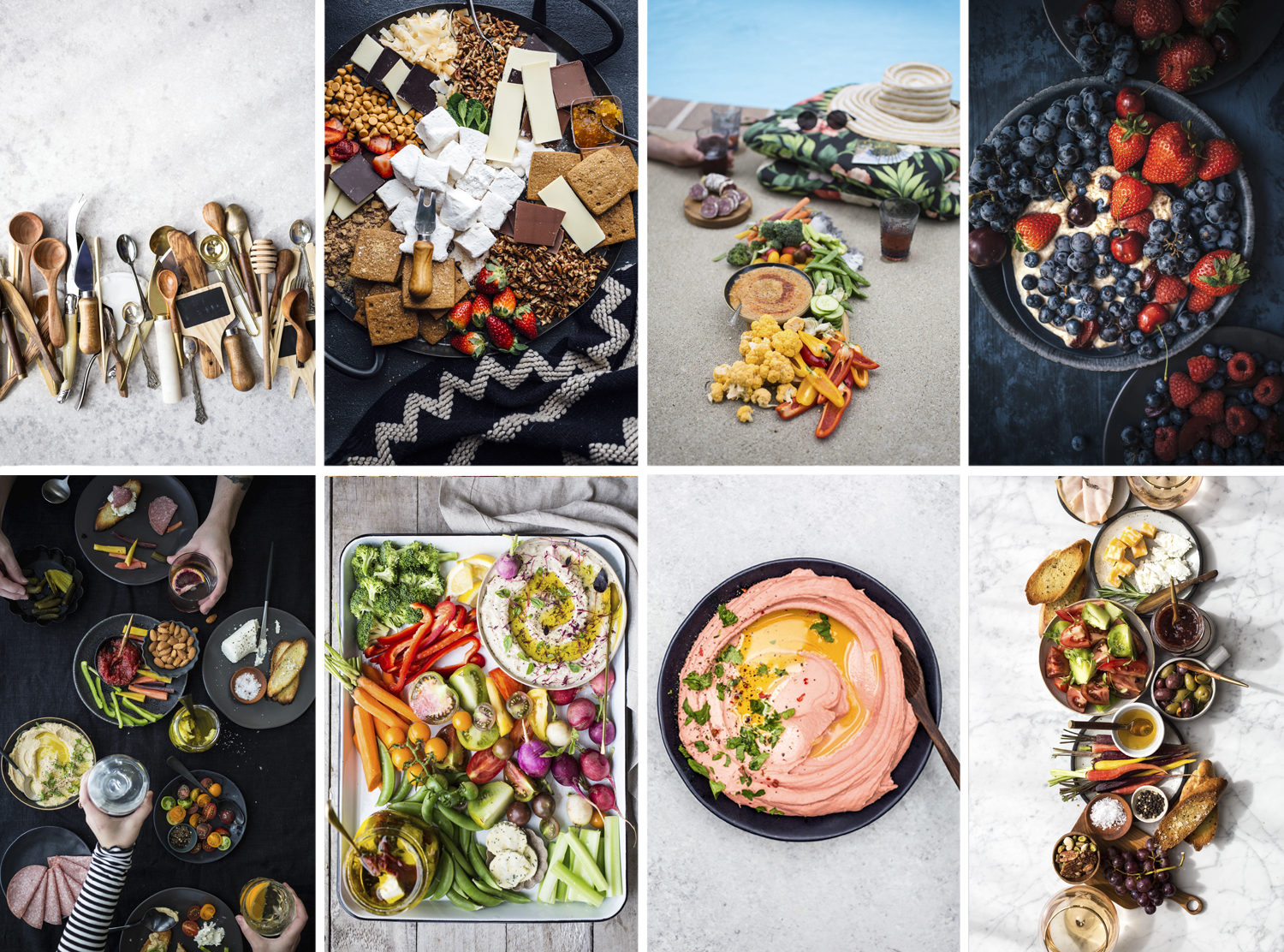 Thank you so much for supporting my wild adventures like writing a second cookbook. To say thanks, I will be doing 5 days worth of giveaways over on Instagram next month so make sure you are following me over there! <3